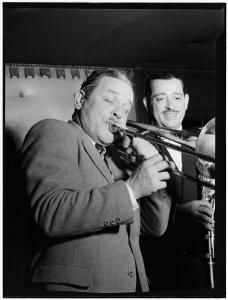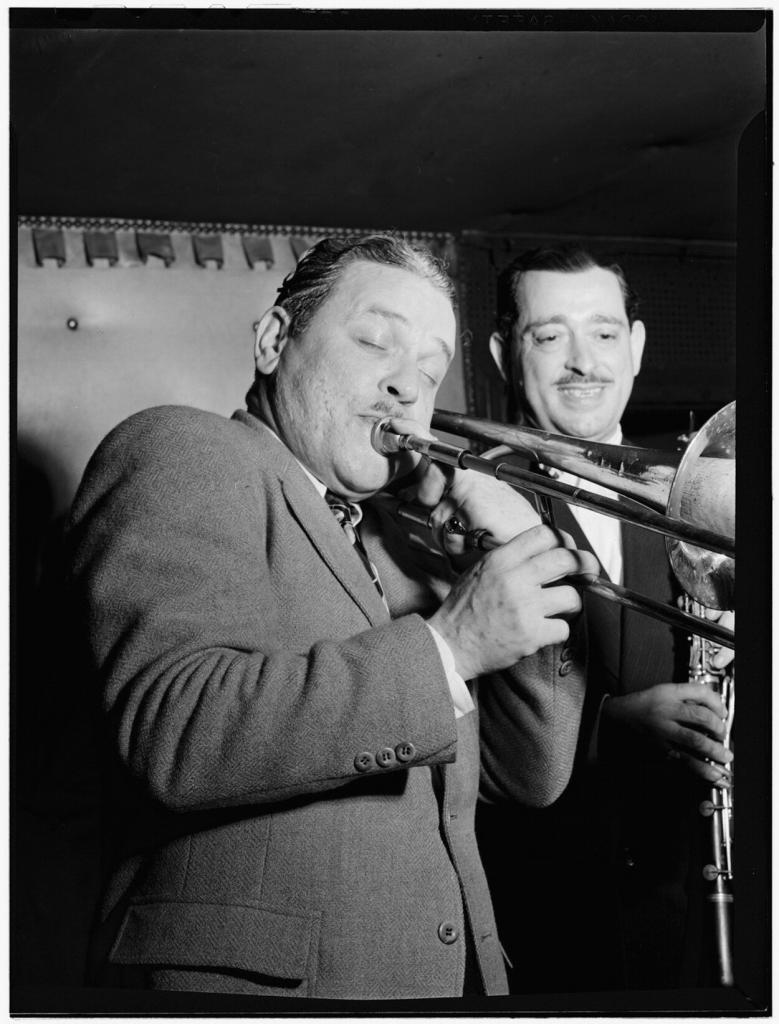 While seniors at Ball State, Jean and I married and began living off campus. The wedding occurred on Thursday, November 27, 1959. On that evening after our college friends and our relatives helped us devour a wedding cake, Jean changed from the wedding gown and we told every one thanks, climbed into my Ford and headed for our honeymoon in Chicago.
We arrived in front of the Palmer House Hotel , checked in, and noted we still had some evening left. I'd checked on the jazz and theater schedule earlier. On our way to the London House, we saw George Shearing headed to where we intended to go but we discovered the London House was full so we had a light dinner on the top floor of the Prudential Building. I was determined to hear some jazz that night so we stopped at the Brass Rail on our way back to the hotel. So far…so good!
I noticed on the way into the Brass Rail that the management had "George Brunies" listed as the name performer. When we entered, we found two bar stools almost directly in front of Georg. At the time he was my number one choice for playing tailgate trombone and he was letting it all out that night.
At the break, I spoke to Georg and told him we had been married a few hours earlier. Then I mentioned the fact that the management had spelled his name as "George Brunies". I had read that Georg had some mystical dislike of e's in his name. At any rate, he was very angry and ready to let everyone know it.
The manager was handy and Georg found out where the bar ladder was located. He found it and took it out to the marquee to remove the e's. When he returned the ladder, he came by and thanked me. I can tell you that the next set was some of the best Georg Brunis I've ever heard!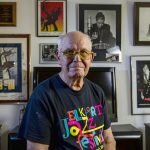 Van Young has helped keep the Elkhart Jazz Festival a swinging proposition for the past three decades. He also hosts Patterns in Jazz, Sundays at noon (Central) at WGCS-FM 91.1, Goshen, IN. Listen online at www.globeradio.org.
He is currently writing a series of short memories from his interactions with jazz folk over the years. These don't count against your monthly article limit.