It all began innocently enough in the late 1960s when Dave Oppermann, a business person by day and a sing-along piano player by night, and drummer Bob "the Silver Fox" Gunther held forth performing weekends at various nightspots in Saginaw, Michigan. On occasion, they were joined by trumpeter Gary Miller, pastor of a local church, who on Saturday nights would visit local bars with the admirable goal of offering counsel and support to "lost souls."
So it was in February of 1970 that this association led to the Reverend Miller asking Dave Oppermann to organize a seven-piece group for a single performance—a Dixieland worship service at his church. Just prior to the designated date, the church secretary was preparing the Sunday bulletin and needed to know the name of the band. With a kneejerk reaction, the Pastor responded "the New Reformation Dixieland Jazz Band."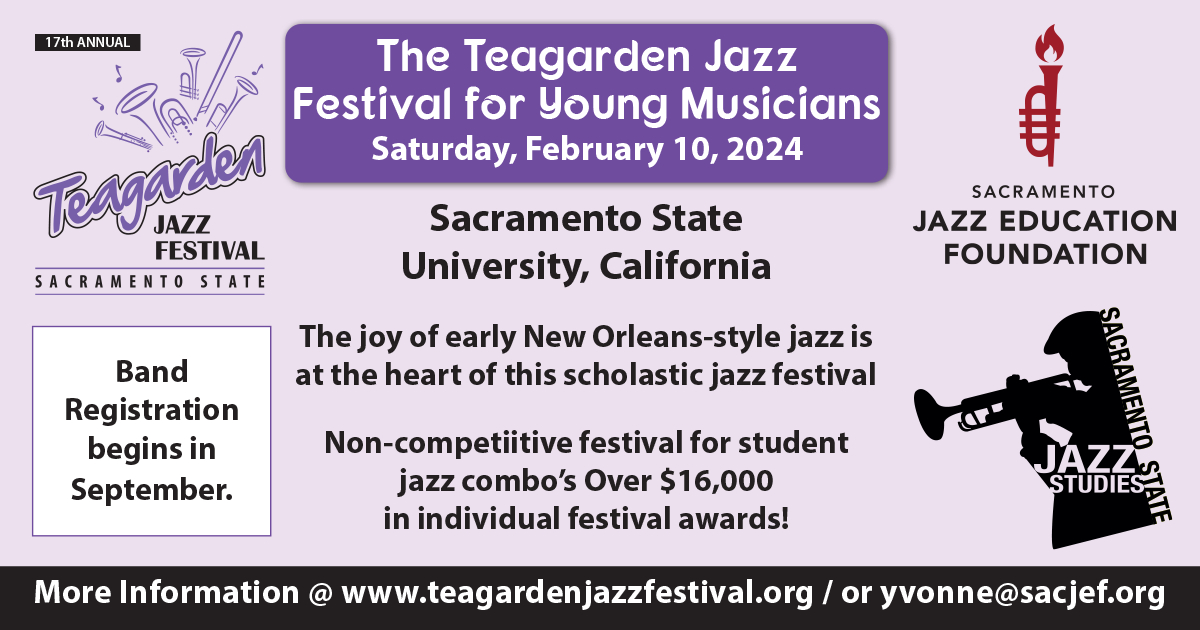 Perhaps more out of curiosity, the sanctuary was filled to near-capacity to hear the group perform a half-dozen familiar tunes chosen from the hymnal, backed by the Church's 40-voice choir and organ. Closing with the inevitable "The Saints Go Marching In," the experiment was gauged to be a huge success and inspirational religious experience.
One More Time?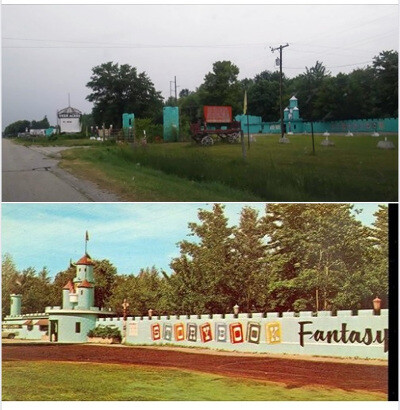 As the musicians were packing up their instruments, there was a general feeling among the group, some of whom had never met before the performance, that they had really sounded pretty good and wondered as Peggy Lee had intoned, "Is That All There Is?" Dave Oppermann said he would make a few inquiries, which led to an engagement at the Pinconning Roadhouse and Petting Zoo on the highway north of Saginaw. (I never know if this is factually true or an example of Dave's off-the-wall sense of humor.)
From that first performance at the Saginaw church, the New Reformation Band has played its "joyful sound" at more than 25 national jazz festivals, with dozens of symphony orchestras, on cruise ships, in concert halls, country clubs, band shells, fairs, resorts, supper clubs, at schools and colleges, as well as performing for hundreds of worship services in churches of many faiths.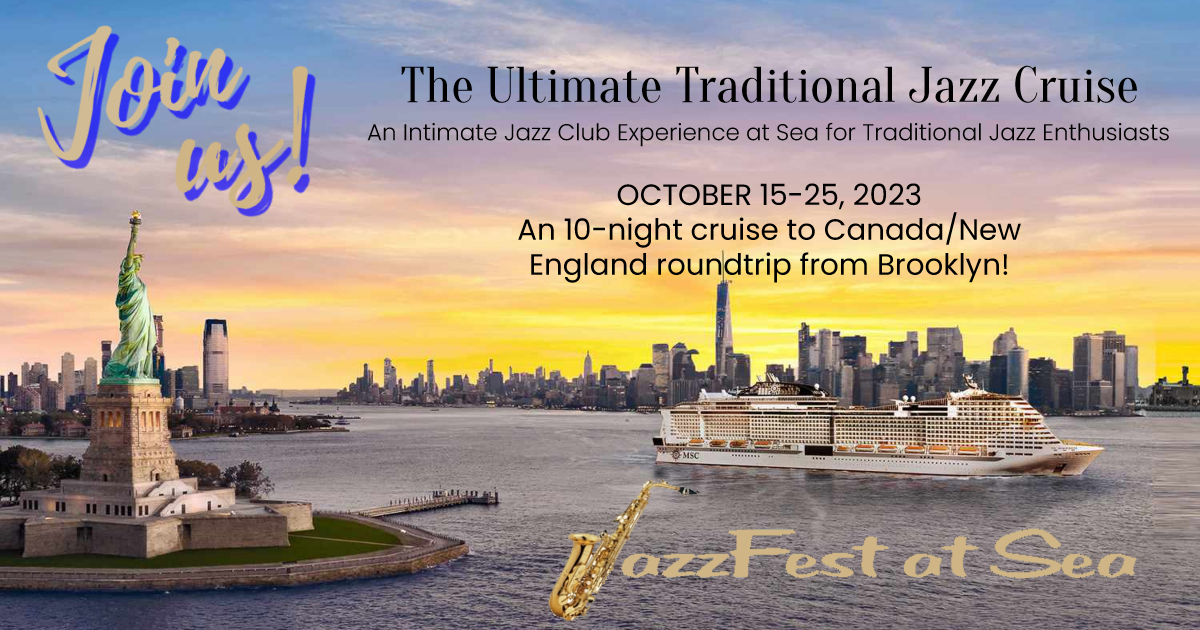 Oppermann acknowledges that it was "seven guys without more than a couple of minutes of rehearsing who started something so terrific at that church service which provided the impetus to keep us going for the past 50 years. The music helps, too. Dixieland music creates a good feeling. One of the great things about Dixieland is that it's not so intellectualized. It's fun happy music. We don't play charts, and if we don't get your toes tapping, we're not doing our job. All the arrangements are created by the musicians in the band, and you'll never hear a tune sound the same way twice."
FUN Band Trademark
"We call ourselves America's Most Entertaining Band, and I know that sounds like hype, but when I challenged the members of the group to name another jazz band that tries to project as much good time feeling as we do, no other names were offered. There are groups that can outplay us musically, but the secret of our success is that we try hard to be a fun, entertaining group. The entertaining thing is important to us."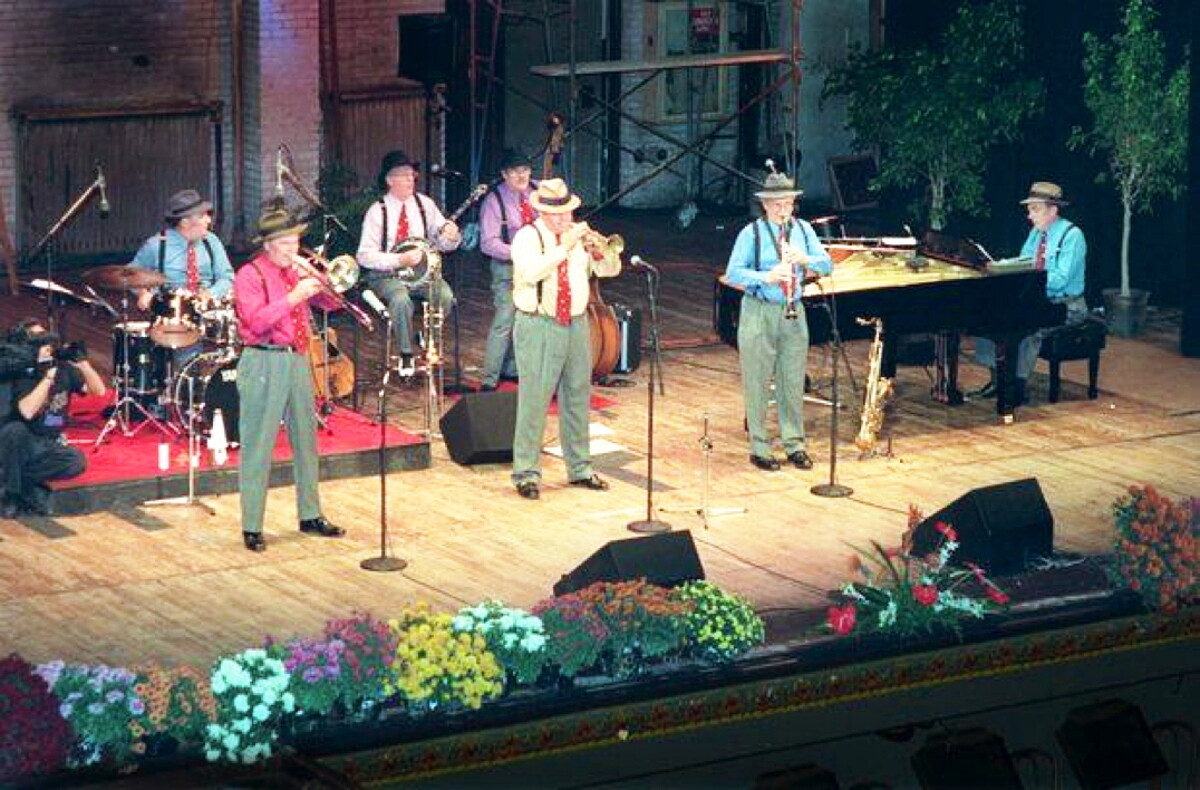 Dave has compiled a list of the 199 musicians plus a dozen or so guest artists who have been part of NRB over the years. Dave's brother Nick was a member of the band on banjo and guitar until he passed away in 2014. Four splinter groups have spun off from the original NRB and found success of their own. At this time, there are four musicians named Dave in the band.
In 1979, Dave had reason to fire all six members of the band just two weeks before a scheduled gig in Detroit. He scurried around to find replacements, and the revamped lineup worked out the set list while driving in a rented van to the venue.
Dave Bennett
In 1998, the band heard about a young clarinet prodigy who lived in Waterford, Michigan, an hour's drive from Saginaw. Dave Bennett at age 14 was invited to sit in on one number at the band's next engagement, which was enough to warrant having him substitute for Dr. Vince O'Keefe, the NRB's regular clarinetist, at an upcoming West Coast festival. Dave Oppermann recalls the young virtuoso showing up at the airport with his clarinet in one hand and his school books in the other.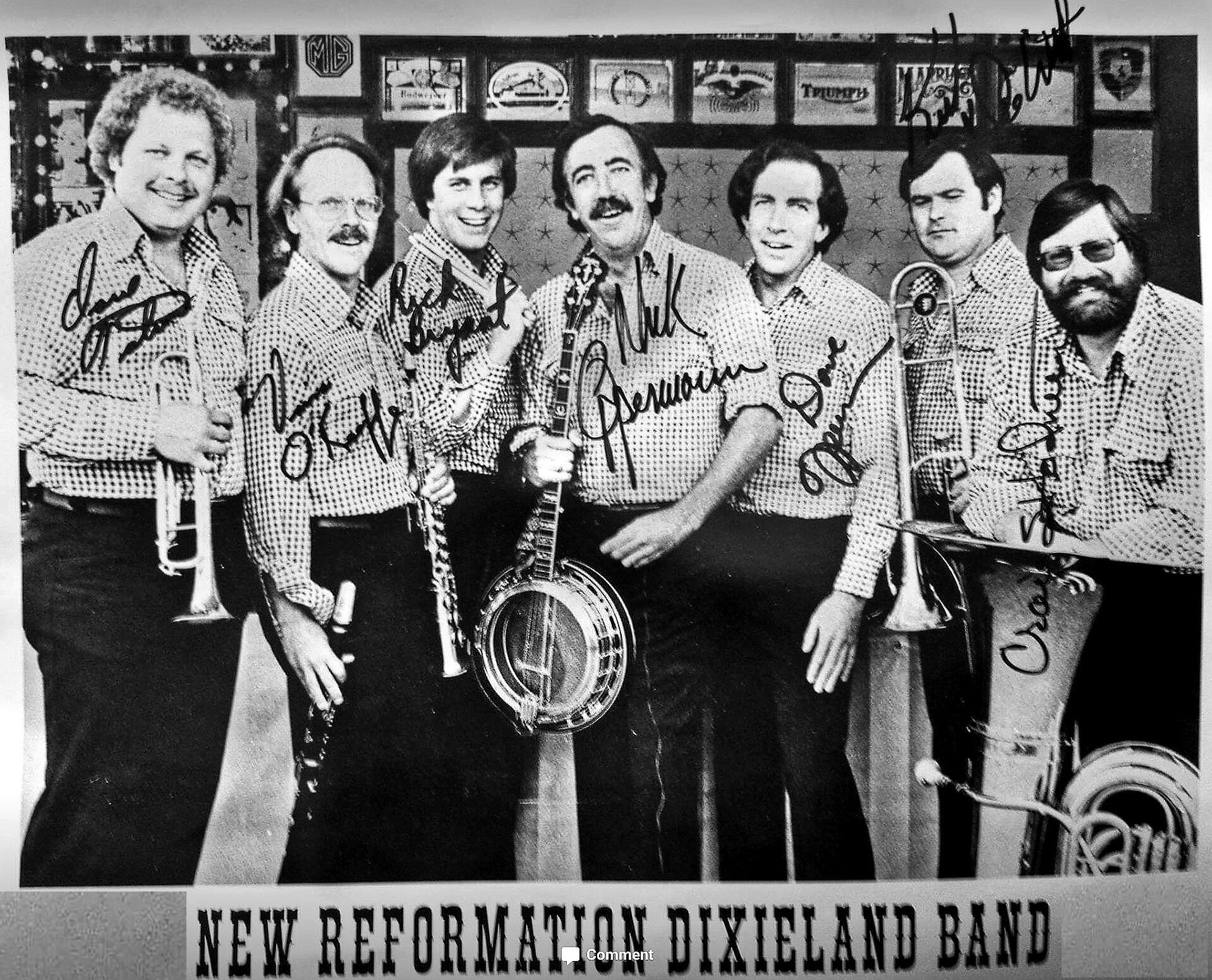 Dave Bennett was a regular with the Reformation band for seven years before joining Dave Tatrow's Wally's Warehouse Waifs for two years. He now maintains his own busy performance schedule, but still plays with NRB when available.
The band boasts 16 CDs (plus three DVDs), of which nine have been digitally remastered and are still available. The band's 20th and 25th anniversary concerts were televised from Saginaw's Heritage and Temple Theatres respectively and subsequently broadcast nationally on the PBS network. The band's third annual national "Farewell Tour" in the Spring of 2009 took them to 25 cities in 14 states in 30 days for 25 concerts.
Fireworks Expert
A Saginaw native, Dave Oppermann comes from a family of German heritage where both his parent were excellent pianists. He attended Denison University in Granville, Ohio, where he majored in Latin American studies. "I got good grades because they didn't want to flunk their only student in that major at the time," was his take on his college experience, which included leading a Dixieland band.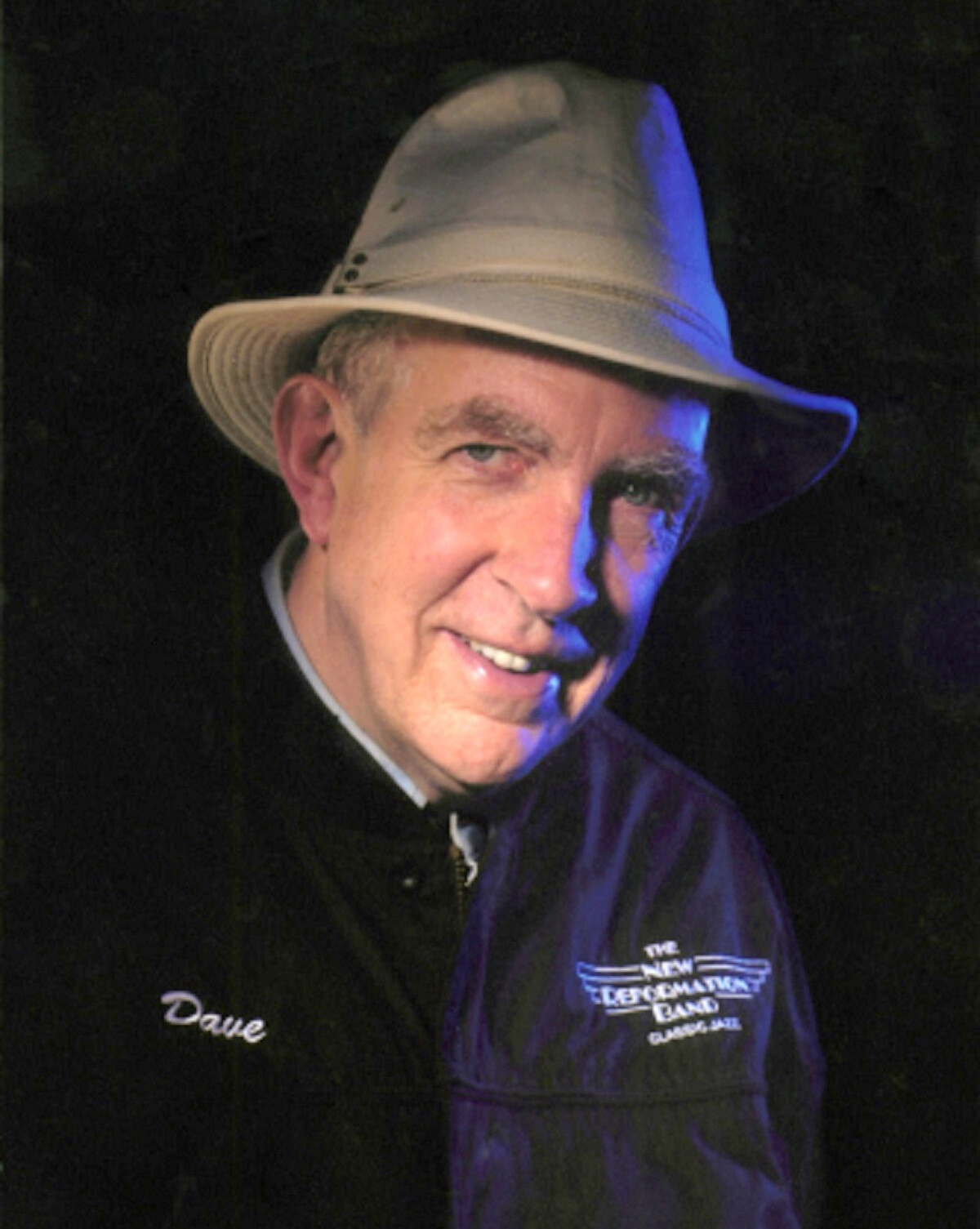 He spent 30 years in the travel industry, was a staff officer aboard Holland American cruise ships, and for 15 years was involved in producing some of the country's leading fireworks displays, including the Sky Salute to President Ronald Reagan on Inauguration Day in Washington, D.C., in 1981. It also led him to become an expert witness in legal cases involving fireworks. Today at age 82, he lists Nationwide Entertainment as his business, believing that musicians tend to live longer when they stay active.
Humor has been a trademark of the New Reformation Band, with Dave, always wearing his signature black fedora seated at the piano, leading the banter between numbers. He always sees the humorous side of things and says "we're typically having more fun than the audience." He concluded, "Even after 50 years, the New Reformation Band is still playing 'the happiest music on earth,' and people keep calling to schedule gigs. The only problem is we're doing more funerals than weddings these days."
Visit the New Reformation Jazz Band online at newref.com.