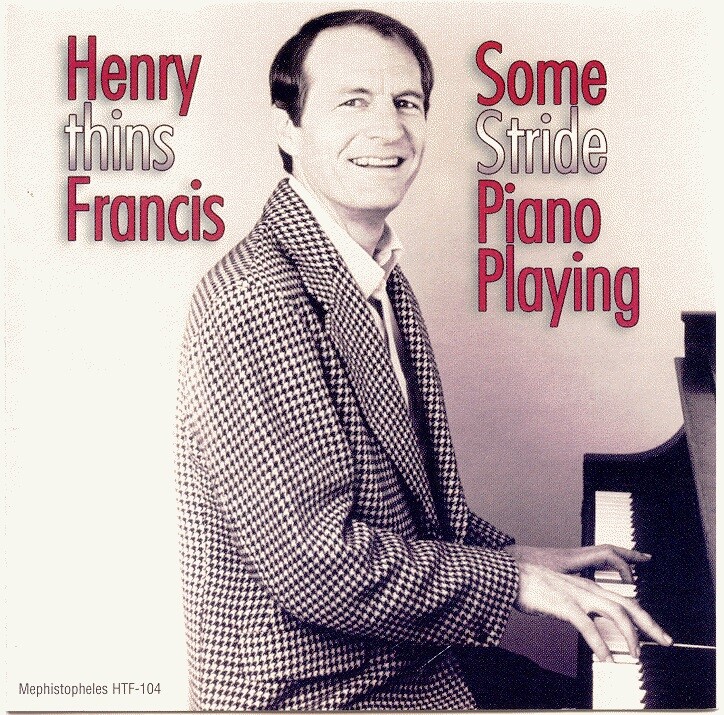 A nice compilation from the 1983-1989 recordings of Henry "thins" Francis, this puts into accessible CD format what was previously only available on vinyl.  Francis is a latecomer to professional music, having had a previous career outside of the field, but he had obviously studied his avocation well before turning pro as this disc will attest.  It is no surprise that he lists his two biggest musical influences as Thomas "Fats" Waller and Edward "Duke" Ellington, for a quick scan of the playlist shows that 13 of the tunes came from those two early masters.
As you would expect from a stride pianist, most of the selections range between medium and fast and feature a hard-working left hand against a right hand full of filigrees.  He wisely includes some slower numbers, however (I Ain't Got Nobody, The Mooche, Azure, Harlem Blues and Black And Tan Fantasy), which add pleasant and much-needed contrast.
Francis offers no weak cuts here and he has created a nice mix of rarities and old favorites.  My favorite cut was Lounging At The Waldorf, but I also liked Up Jumped You With Love, Jitterbug Waltz (there aren't a lot of delicate moments in stride but this waltz was one of them), Wild Cat Blues, Zonky, and Handful of Keys.  In scanning my notes following repeated listenings it was obvious that I favored Waller over Ellington, but that's a matter of personal taste and not a question of competency.  I also enjoyed his take on Jelly's The Pearls, where he mixes Mortonisms with some nice stride improv.
All tracks were originally recorded in digital format; thus the sound is clean and the presence is intimate.  The liner notes are generous and his explanation of the stride idiom is as clear and informative as I have ever run across.  It is good to have the sounds of Henry Francis available again, as there isn't a lot of stride piano on CDs right now.
Some Stride Piano Playing
Henry "thins" Francis, piano
Mephistopheles HTF-104
Serenade For A Wealthy Widow / I Ain't Got Nobody / Prelude To A Kiss / Stompy Jones / Willow Tree / Up Jumped You With Love / Jitterbug Waltz / Wild Cat Blues / The Mooche / Lounging At The Waldorf / Zonky / Azure / I'm Putting All My Eggs In One Basket / Harlem Blues* / You Took Advantage Of Me* / Concerto For Cootie / The Pearls / Black And Tan Fantasy / Love Me Or Leave Me / Handful Of Keys. (*Previously unreleased.)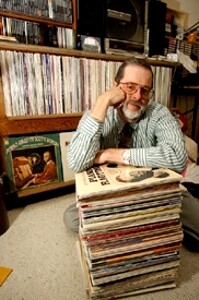 Jack has embraced ragtime as an avocation, starting with folio and record collecting, beginning composition in 1979, hosting a weekly radio program on a Denver area public radio station since 1980, writing articles and reviews for ragtime publications, and performing and lecturing at various festivals in Missouri, California and Colorado. He was a co-founder of the Rocky Mountain Ragtime Festival in Boulder, CO and served as its president from 1992-2005. These album reviews, originally published on Ragtimers.org, are being archived on Syncopatedtimes.com