---
Original Story:
Radios across Washington and computers around the world were tuned into WAMU yesterday to hear Hot Jazz Saturday Night hosted by Rob Bamberger. The show has been an island of good music in an ocean of talk, and a staple of the airwaves for 38 years. Nine minutes into his third hour he broke the news. The show has been canceled to make room for more syndicated programming. The final show will air the evening of June 23rd.
As part of his statement, Bamberger noted a fear at public radio stations that "anything having the scent of jazz" will alienate a younger audience and associate their brand with a stodginess they are trying to flee. Bamberger also notes that stations perceive music shows, once a staple of public broadcasting, as "format breakers," interruptions of what should be a 24-hour news and information service. This thinking has led to the demise of many locally produced music programs over the last decade. Another assumption made by programming managers is that with streaming services catering to even highly specific musical tastes there is no more need for knowledgeable DJ's to curate music shows.
You can listen to his on-air statement here. He calmly discusses the trends he and many other hosts of "legacy" music programs are facing, and why he disagrees with the station's decision.
"In the likely (and understandable) event you were watching the Caps play tonight instead of listening to HJSN, I wanted to share with you that WAMU announced earlier this evening a slate of upcoming program changes. Among them is the cancellation of Hot Jazz Saturday Night. My last broadcast will be on June 23rd. You can find a link to the station's press release on the home page, www.wamu.org.
The station will be moving LIVE FROM HERE, the successor to A PRAIRIE HOME COMPANION, to air 8:00-10:00, followed by LIVE WIRE, at 10:00 P.M. Judy Carmichael's JAZZ INSPIRED will be replaced with an additional hour of news from the BBC.
If you wish to hear my comment from this evening's program, it begins roughly ten minutes into the final hour. The program stream should be available tomorrow. I will try to arrange for it to be excerpted, with a separate link, on Monday.
I am seeing so many wonderful expressions of sorrow and support. Thank you all.
Hundreds of comments have already been left expressing disbelief at the shows passing. The following, from Dennis White, is typical:
(Excerpt) WAMU obviously has no clue as to the "depth" of your show. It is musical history, cultural connectivity, community and so much more. To reduce it to merely a "record program" is insulting. The heart and soul you put into researching and producing this show and your depth of knowledge was understood and appreciated a thousand fold by those in the audience who "get it".
---
Here is the relevant portion of the programming changes announcement from WAMU
Unfortunately, these new additions mean eliminating some current programs, including our Saturday evening jazz programming. Hot Jazz Saturday Night, which was created, produced and hosted by Rob Bamberger, will air its final three-hour episode on June 23, 2018. After 38 years and nearly 2,000 episodes, this original WAMU program has had an impressive run. While it is sad to say goodbye to a legacy program, we know each generation of shows paves the way for the next, and all of those that have come before have made the station what it is today. Rob Bamberger's dedication to Hot Jazz Saturday Night will continue to be valued well beyond his tenure on the air, because Rob and the show are part of WAMU's foundation.
Additionally, Judy Carmichael's Jazz Inspired, a nationally distributed show which aired as a fourth-hour of jazz programming after Hot Jazz Saturday Night, will also end on June 23.
---
Editors Note: our publisher, Andy Senior, doubles as the host of the Radiola! podcast which at times in the past has been a terrestrial show spinning hot jazz and other music of the 20's-40's. He's also known Mr. Bamberger for years. Read Andy's feelings about this cancellation in his Static From My Attic intro to our July Issue.
If you want to show your support for Hot Jazz journalism please consider subscribing to The Syncopated Times in print or online.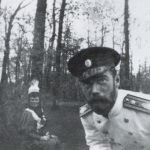 Joe Bebco is the Associate Editor of The Syncopated Times and Webmaster of SyncopatedTimes.com. He is available for liner notes and other writing or to give your website an overhaul. Reach him at [email protected]