While The Syncopated Times this year celebrates its fifth anniversary, Jane Monheit marks her 20th year as a professional jazz singer with the release of her 12th album Come What May on Club44, a label founded in 2019 that features jazz and Broadway singers.
Both music critics and fans raved about Monheit after the release of her first album Never Never Land (N-Coded) in 2000. The album of ten jazz classics, called a "stunning debut," paired the new talent with heavyweight jazz veterans Bucky Pizzarelli, Ron Carter, Kenny Barron and Hank Crawford. Monheit obtain the recording contract, which yielded a total of four albums, after winning 2nd place in 1998's prestigious Thelonious Monk Institute of Jazz vocal competition. Monheit—at age 21—lost first place to the late, great Teri Thornton who had been performing since the 1950s.
Monheit spoke with The Syncopated Times by telephone from her home in Los Angeles where she and her family were riding out the COVID-19 pandemic that saw the cancellation of all in-person live music concerts. Taking a break from helping her son build his science fair project, Monheit recalled those early records and learning from her more seasoned sidemen.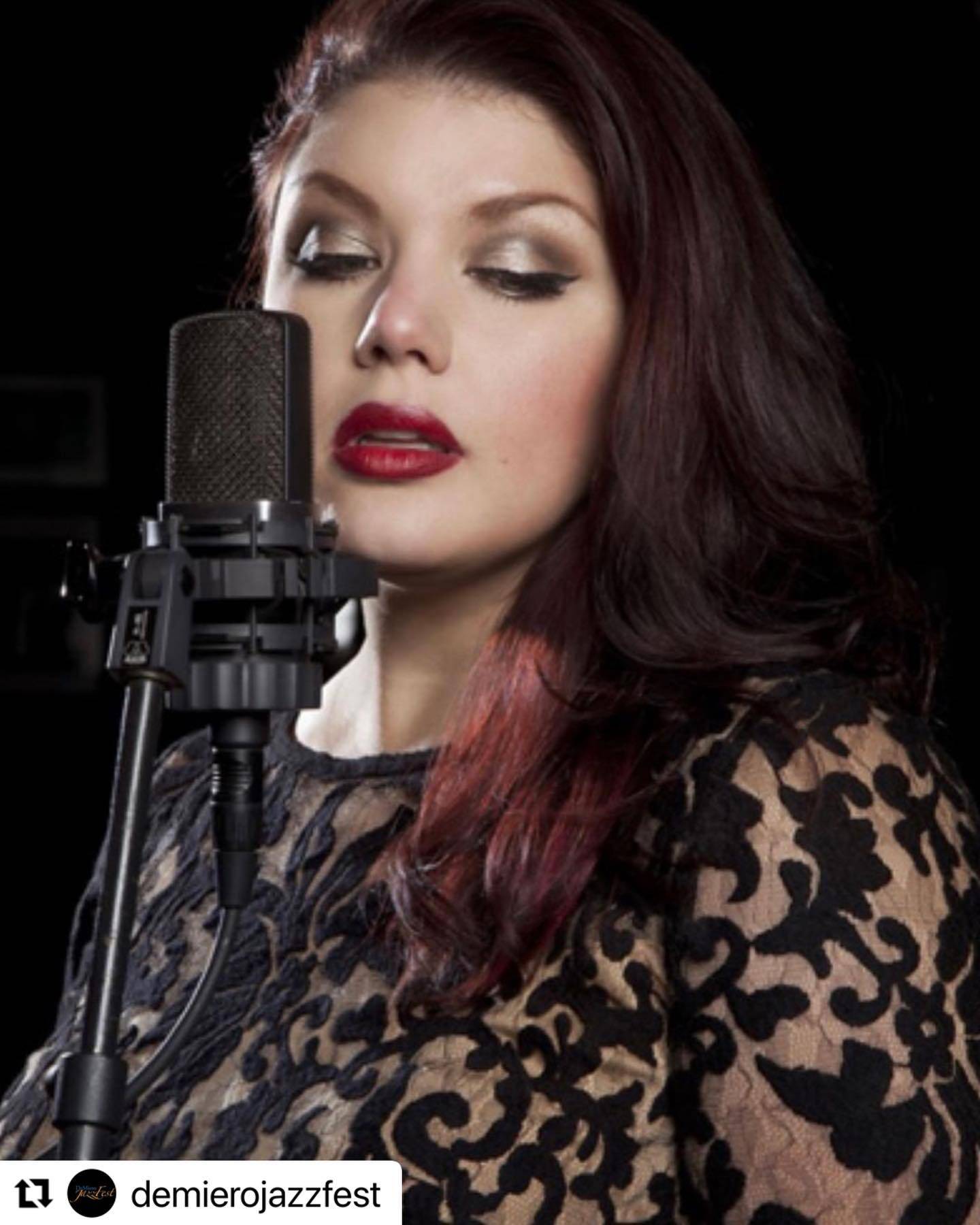 "It was a huge learning experience," she said. "Luckily, I was skilled enough to hang and smart enough to know that I should be listening to every word these musicians were saying. In jazz, there is the long tradition of passing down the knowledge and teaching those who are coming up behind us. I was lucky to have interactions with those guys. Some of them are gone now. I consider myself incredibly honored and lucky to have been able to work with them and learn from them often by just watching how they worked."
Monheit hit just after the out-the-blue success of jazz singer/pianist Diana Krall. It sent many record companies looking for the next popular female jazz artist. The native New Yorker saw herself packaged by the Krall's former management team as a dark hair, more curvaceous, Old Hollywood glamour-girl alternative to the Canadian Krall.
"They were definitely, I think, trying to apply the same formula to me. But that's what we do in this business—you see what works and you do it. I was grateful to be working with people that knew how to make a career happen," Monheit said.
Luckily, Monheit had the vocal chops to be more than just a pretty face. Her second record, Come Dream With Me debuted at #1 on the Billboard jazz charts. She toured the globe building up not only her musical ability but her stage skills that showed off a funnier side of Monheit.
"I wouldn't say that I wasn't being myself before," she said. "I just wasn't experienced as experienced as an entertainer as I am now. I didn't know things like how to make an audience laugh yet. That's a side of business that I really love. I love being on stage, talking to people, making them laugh as much as I love to sing."
And the songs Monheit loves to sing the most to this day come from the pages of the Great American Songbook.
"The awesome thing about these songs is that they are so familiar and beloved," she said. "You are happy every time you hear them. Then if you bring an artist that you love to that, you hear their personal interpretation of what that song means to them. How it applies to their life. You learn things about an artist that they are not telling you directly when you listen to them sing standards, unless they are doing it incorrectly."
She also developed an affection for melodic and sweet sounds of Portuguese jazz/pop songs, especially ones written by Ivan Lins. Peter Eldridge, her voice teacher at the Manhattan School of Music, introduced her to Lins' music. Monheit has recorded a number of his songs, they have toured together and he sang on her album Surrender in 2007. To Monheit, she wants songs—no matter their origin or style—that have meaning.
"If you are going to just sing a tune to sing it and there's no reason behind it, then just don't.
If it is a really personal reading, it is telling the audience something about yourself—something you have experienced or the experience of someone you love. It makes the song meaningful," she said.
After leaving N-Coded, Monheit recorded for Sony, Epic, Concord, and EmArcy. She moved labels as either they went under or attempted to reshape her image as more of a modern pop singer rather than one who loves singing, and swinging, the classics.
In the tradition of old school jazz musicians, Monheit gives back to younger singers by mentoring and teaching them how to choose and personalize a song and how to navigate show business. One student recently told her he knows what he wants to sing but feels pressured into doing a something else, none of which feels right.
"I said to him, 'Trust your gut because you will end up where you start now anyway," Monheit said. "'You are going to end up right where your heart is.' That is exactly what has happened to me over the last 20 years. There was a lot of pressure here and there to record pop tunes and cross-over to find other success. I honestly kind of hated every minute of it. I loved the pop tunes I recorded. I chose them and they are beautiful. I still sing them. But I didn't like being pressured to do it. Now I'm back to doing the songbook because it is my passion. I ended up right where I started."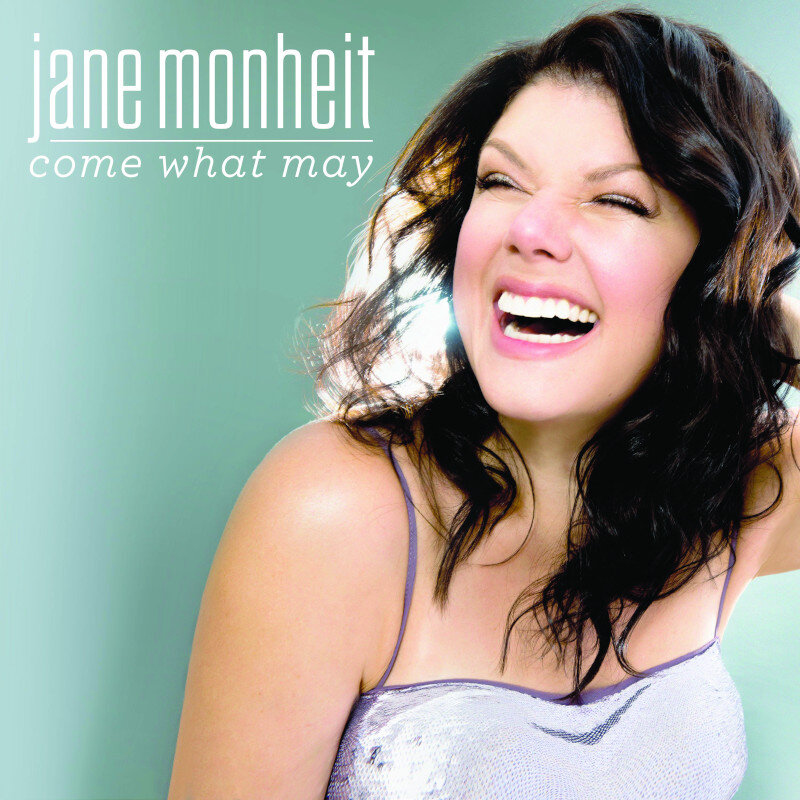 The idea of "right where she started" is reflected in Come What May, which dropped in March to rave reviews from the jazz press. It draws together 10 songs that reflects Monheit's longtime love of jazz standards as well as dealing with a year of quarantine where she—like other performers, worked online. Her last live concert, a year prior, had been a big band affair in Russia.
"There are two themes happening at the same time on this record," she explains. "So many of the songs were chosen because I feel I'm mature enough for them now. I'm 43 years old and have some material here that requires some living. I've done a lot of that living which prepared me to sing certain things I didn't feel before. But there are at least two songs on the record that are purely inspired by the fact that I miss travel desperately—'Let's Take A Walk Around the Block' and 'Samba Bi Vera.'"
The album's title comes from "Lush Life," a notoriously difficult song to sing. Written by then 17-year-old Billy Strayhorn, it often tests and defeats singers who don't have the life experience or musical chops to handle the song's unique composition and lyrics. The tune even stymied Frank Sinatra in 1958 who tried recording it without success. Monheit believed she was up not only for the challenge but doing it starkly as a duet between her voice and the piano of Michael Kanan. There was no room for the singer to hide in a large, lush orchestral arrangement.
"Strayhorn, as a black gay man in the Depression-era America, offers a perspective that I cannot understand being a privileged white lady. You have to approach material like this carefully but this was a story I felt ready to tell. It even gave us the title for the record. It was probably one of my first choices for songs for this record. The duets with Michael (Kanan) are always my first choices—he's the core of my musical heart."
Her band is also close to her heart. She married her drummer/arranger, Rick Montalbano, Jr., in 2002. The road work had built her band into a hard swinging unit where musicians play off each other with gusto. Monheit's live shows showcase what happens when a singer jells with her sidemen. She speaks of them with deep affection saying "when the vibe is beautiful among the people, the music just gets better." The close relationships also helped make this record possible in the face of COVID-19.
"We had very little time to make the record. We COVID tested, quarantined, and made the record in two days so we could do it as safely as possible. We did it in co-producer Jamey Tate's home studio with no rehearsal at all. I chose tunes that were already worked out on the road but just haven't recorded. It was the first time playing with a band since quarantine. None of us had played with another band. I feel we captured the feeling of 'Holy Cow! We are playing with other humans again!,'" Monheit said.
While every career has ups and down, one of the constants in Monheit's life has been her love of Ella Fitzgerald. It extends beyond the tribute album The Songbook Sessions: Ella Fitzgerald that she released in 2016 on her own label, Emerald City. Monheit says always asks musicians who knew Fitzgerald about her as a person. What she heard, shaped her life and career.
"My whole life I've been seriously influenced by Ella as a musician, of course," Monheit said. "More that, for me, is who she was as a person. She apparently was the kindest woman in show business, who loved everyone and made everyone feel loved. That is who I want to be. That is what I want to leave behind. Music is amazing but I want to make people feel good."
Monheit got the chance to make people feel good during the first week of April. Just after this interview, she booked an outdoor, safely-distanced concert in Las Vegas. The jazz gods must have heard her say that she was, metaphorically, "waiting at the airport with her bags packed." They gave her the opportunity to return to a stage after a year of quarantine. No doubt, it will make Monheit feel good too.
Visit Jane Monheit online at www.janemonheitonline.com.