A true legend of jazz guitar, John "Bucky" Pizzarelli died of Coronavirus on April 1st, he was 94. He came from a musical family in an Italian enclave of Paterson, New Jersey and learned guitar from his uncles Peter and Bobby Domenic while still a child. During Bucky's youth Bobby played with the popular bands of Clyde McCoy, Russ Morgan, and Raymond Scott.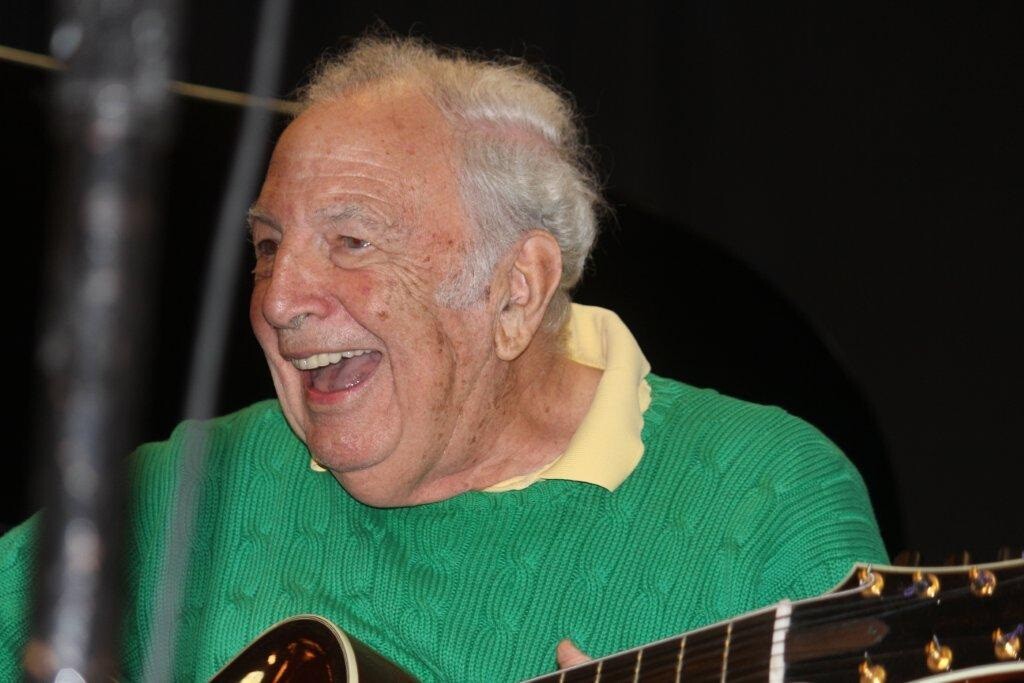 Inspired by his uncle's success Bucky began playing professionally at 17. In 1944 he joined Vaughn Monroe's band and after a short stint in the service spent in the Philippines he was back with Monroe until the band dissolved in the early 50s.
At first he was worried that might be it for his career in music but he bounced back and found work providing music for television. He backed acts such as Kate Snow, spent two years with the popular recording trio The Three Suns and then joined The Tonight Show Band; first under Skitch Henderson and then Doc Severinson. He stuck with the band, even as his own career blossomed, until 1972 when Johnny Carson moved the show to Los Angeles. In the early seventies he was on ABC with Dick Cavett, and backed up a reunion of Dion and the Belmonts that produced a hit album.
His star was rising in classic jazz circles by the mid 60s. He began touring regularly with Benny Goodman, and recorded two albums with swing era electric guitar pioneer George Barnes. That duet format, meeting on equal terms with another artist, whether they were on guitar or another instrument, was a recurring theme throughout his career.
He was known for playing a custom seven string guitar with an extra "A" string tuned an octave lower allowing him to incorporate a bass line. He recorded an exceptional number of well received albums as leader, and appeared on nearly countless albums as a studio man.
Over a 75 year career he collaborated with a multitude of jazz greats from several eras, including Les Paul, Zoot Sims, Slam Stewart, Stéphane Grappelli, and Antônio Carlos Jobim. He lived and performed long enough to directly influence many young guitarists of today.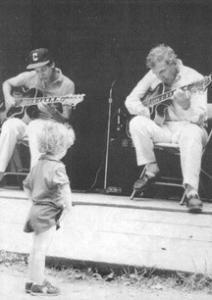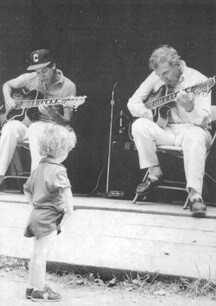 From early on Bucky also worked with his children, allof whom play instruments and several of whom now have music careers of their own. Son John Jr. plays guitar, daughter Mary plays classical guitar, and son Martin plays bass. In recent years he had a notable partnership with fellow seven string guitarist Ed Laub, who though much younger than Bucky, had been a student of Bucky's uncle, guitarist and banjo player Bobby Domenic.
Bucky Pizzarelli made appearances at the White House for both Presidents Reagan and Clinton, once sharing a stage with Frank Sinatra. He also wrote three books on guitar technique and taught for a time at William Paterson University. Never one to retire easily, he bounced back from a stroke in 2016 and continued to make live appearances.
---
As a sad footnote, one week after Bucky passed, Ruth, his wife of 66 years also succumbed to Covid-19.
Also read our profile: Legendary Guitarist Bucky Pizzarelli: Fellow Traveler on Life's Journey