Dot Time Records has reached an agreement with the Louis Armstrong Educational Foundation to release four albums of previously unreleased music from the Louis Armstrong Archive. The first album—The Standard Oil Sessions—is due out this month and features Satchmo, Jack Teagarden, and Earl Hines on a 1950 recording made for the Standard Oil radio show.
During his lifetime, Armstrong amassed a huge collection of recordings from live concerts, broadcasts, and studio sessions. The majority of these recording along with other Armstrong artifacts are held in the Louis Armstrong Archive at Queens College in New York. The Louis Armstrong Legacy Series will bring a selection of these recordings to the public for the first time.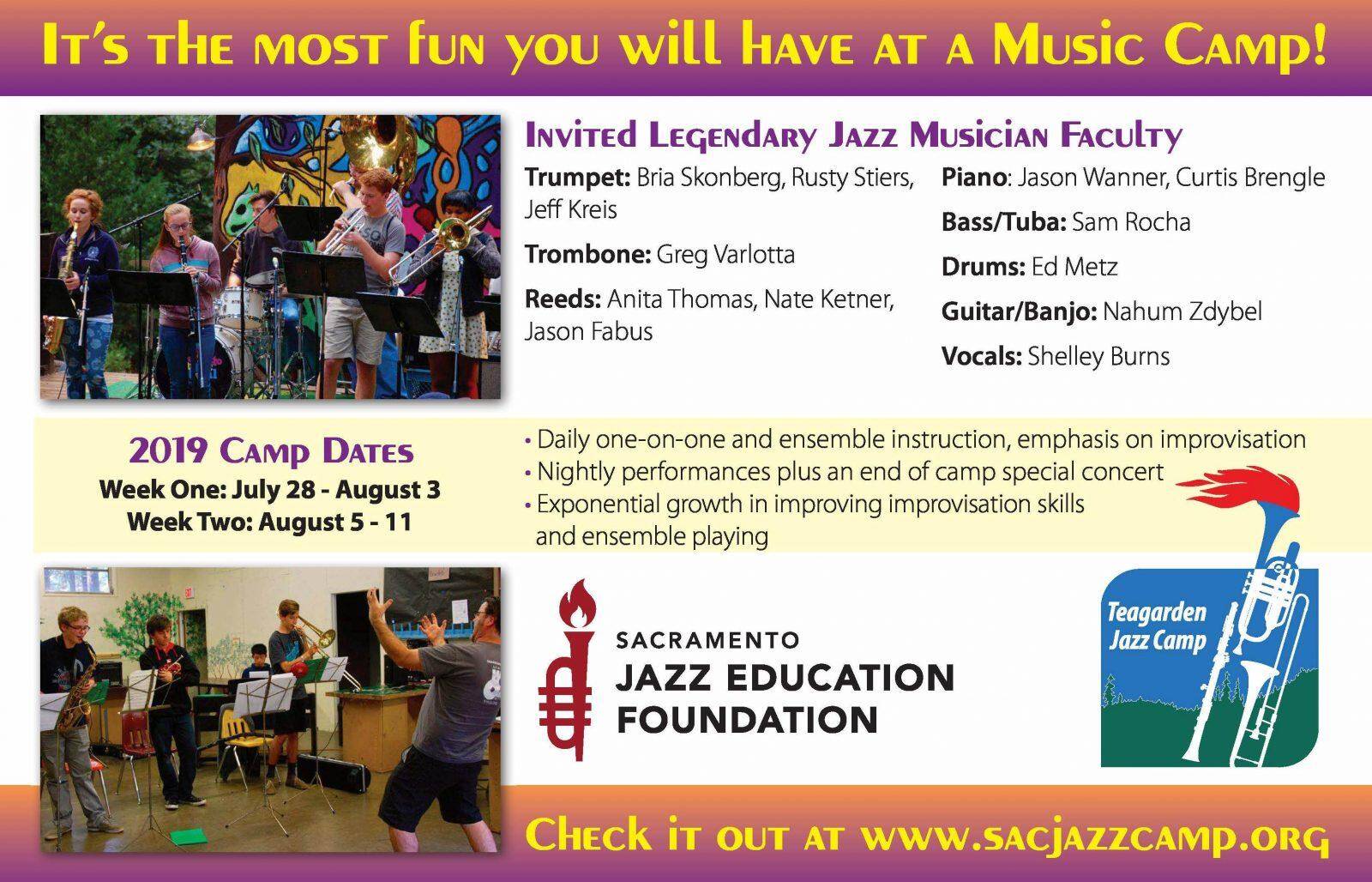 ♫ ♫ ♫ ♫
Adding to her long list of honors, Bria Skonberg has won the 2017 JUNO Award for Jazz Vocal of the Year for her album, Bria. The JUNO Awards honor Canadian music achievements and are considered comparable to the GRAMMYs in the United States. While she is currently living in New York City, Bria is originally from Chilliwack, British Columbia.
♫ ♫ ♫ ♫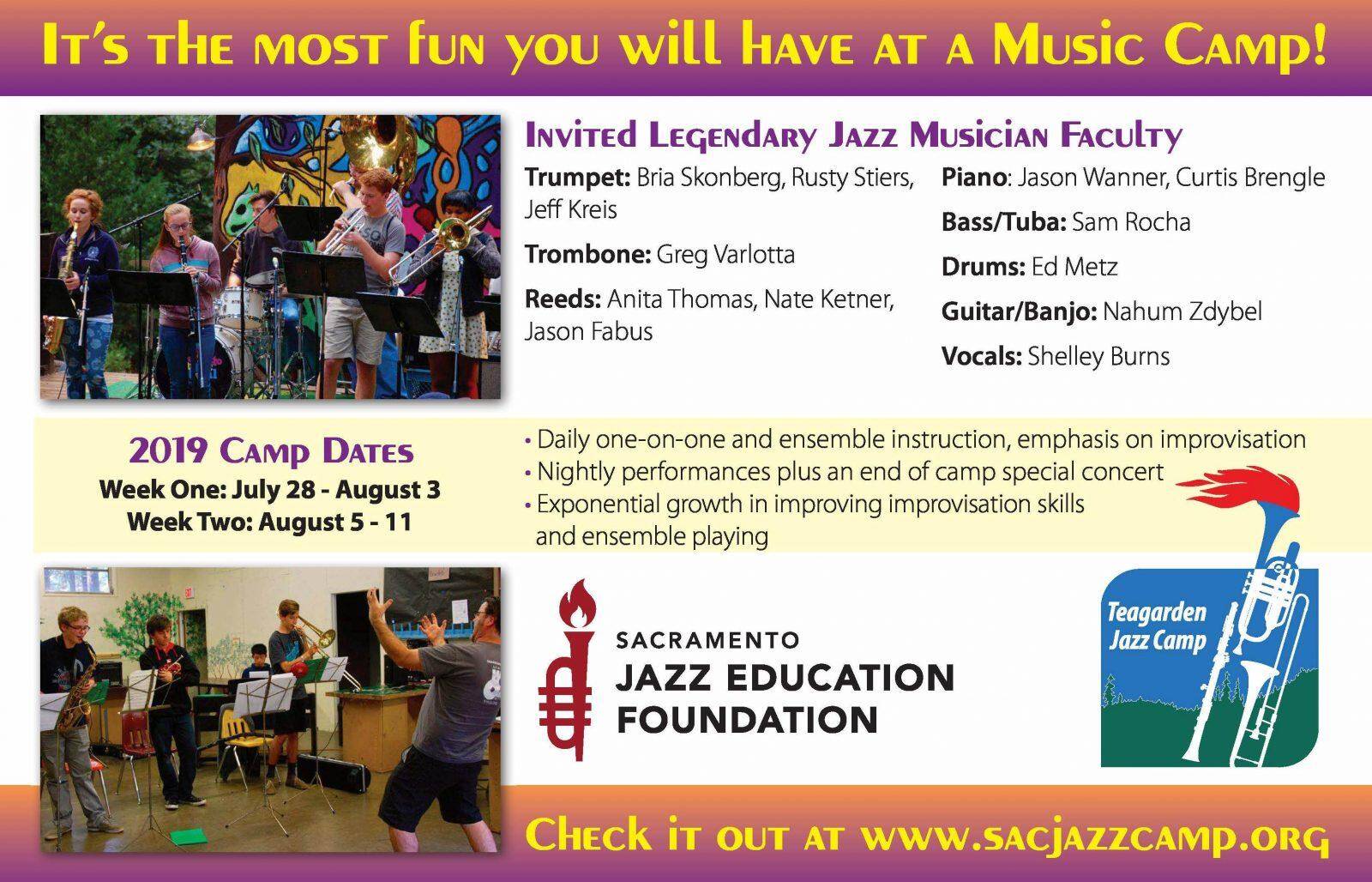 The New Orleans Jazz Museum at the Old U.S. Mint on Esplanade Avenue has an exhibit honoring the late Pete Fountain. On display through March of 2018, Pete Fountain: A Life Half-Fast traces the various aspects of Fountain's life and career and offers a well-rounded, humorous appreciation of the legendary clarinetist, who passed away in August of 2016.
The exhibit features photos, album covers, posters, letters, bobble heads, doubloons from his Half-Fast Walking Club that participated in Mardi Gras parades, and a wax figure from the recently-closed Musee Conti Wax Museum.
♫ ♫ ♫ ♫
As a warmup for their 2017 jazz party, the Friends of Colorado Springs Jazz are bringing Joe Smith & the Spicy Pickles JB in for a Sunday afternoon concert on May 7 at the Warehouse Restaurant & Gallery. Costs $30 to get in the door, and the band will blast off at 3pm.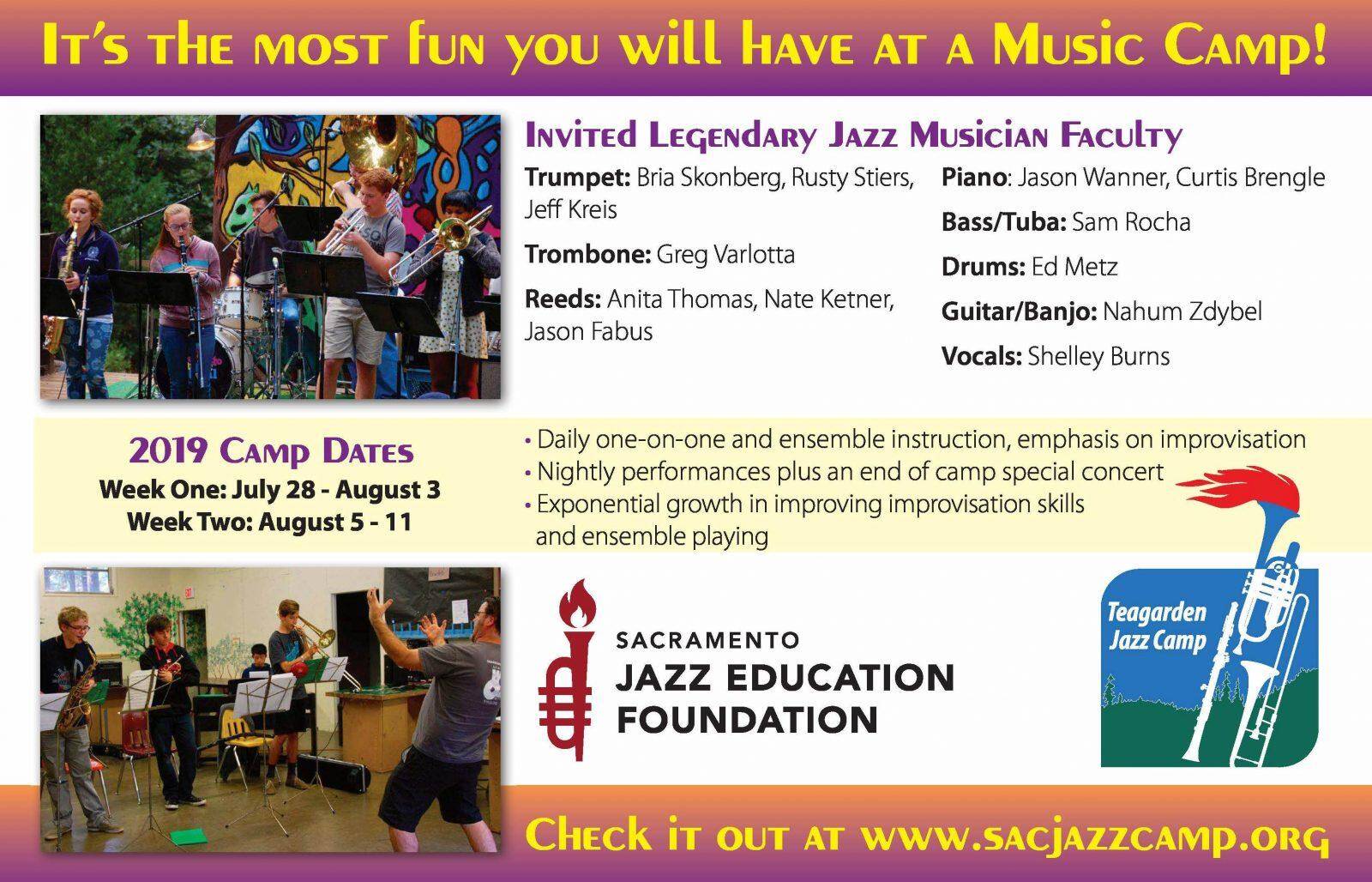 The CSJP will have another stellar lineup for its annual bash on the weekend of October 27-29 when the following will take to the bandstand at the Antlers Hotel in downtown Colorado Springs: Alvin Atkinson, drums; Dan Barrett, trombone; Adrian Cunningham, reeds; Vincent Gardner, trombone and piano; Eddie Metz, drums; Richard Moten, bass; Nicki Parrott, bass and vocals; Ken Peplowski, reeds; Ben Polcer, trumpet and piano; Ed Polcer, cornet and sage advice;*Rosanno Sportiello, piano; Johnny Varro, piano; Wayne Wilkinson, guitar; and for Sunday sets only,*David Siegel, violin and Stefan Doucette, guitar.
♫ ♫ ♫ ♫
On the first day of last month, fun-loving Bill Dendle shared an experience he had when he was working at radio station KWAV in Monterey, California. As the first-shift announcer, it was his job to get the station on the air at 6am. Always known for his quirky sense of humor, he promptly announced that the time was 7am. "The chaos that ensured was great fun," Bill remembered, "but I had to give it up by 6:15 by decree of management. Seems that they were not fooled." This summer Bill will again be the director of three jazz camps.
♫ ♫ ♫ ♫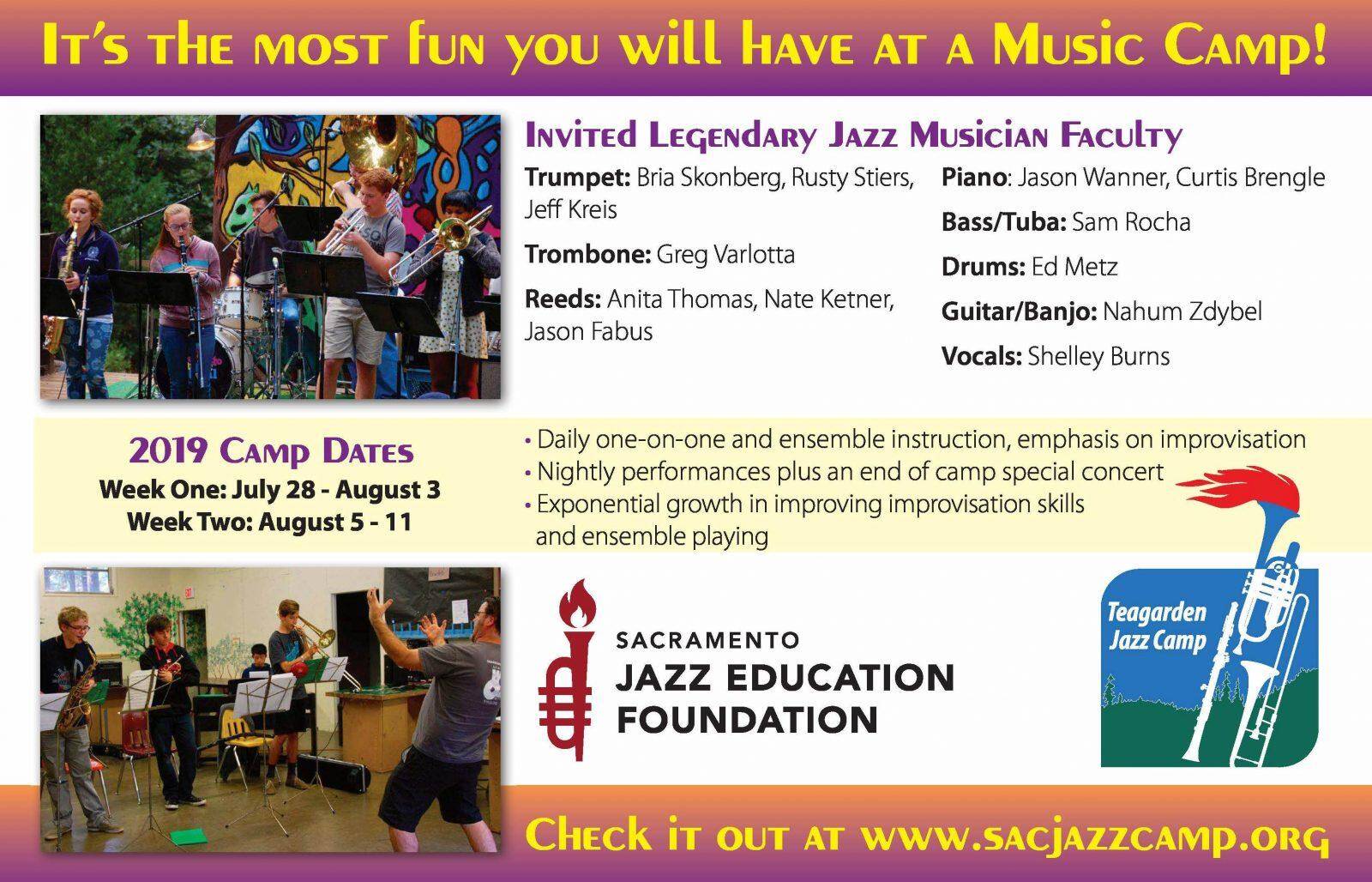 Ken Keeler reminds us that April was the 35th anniversary of the Devil Mountain Jazz Band. It was 1982 that Pete Main recruited several school teachers and their spouses to form a Dixieland band in Byron, Calif. A few months later, this band became the core of the pit band for the Brentwood Community Theater production of Cabaret in San Francisco's East Bay area, after which—in Ken's words—"we got serious," and Devil Mountain became a regular on the festival circuit and on some 15 cruises.
♫ ♫ ♫ ♫
According to Bill Allred's website, his Classic Jazz Band has staged 512 live performances, gone on 23 international tours, performed 4,634 tunes and issued 14 albums. Wonder who did the counting? Probably Pricewaterhouse Coopers.
♫ ♫ ♫ ♫
The Musical Instrument Museum, which opened in April of 2010, has been ranked the #1 attraction in Phoenix, Arizona for the past three years and is among the top 20 museums in the United States, according to Trip Advisor. During 2016, The MIM, which has 6,000 musical objects on display, welcomed a record 305,000 guests, including more than 58,000 concertgoers at 258 performances. Nearly 58,000 students toured the facility and took part in the Museum's educational outreach program.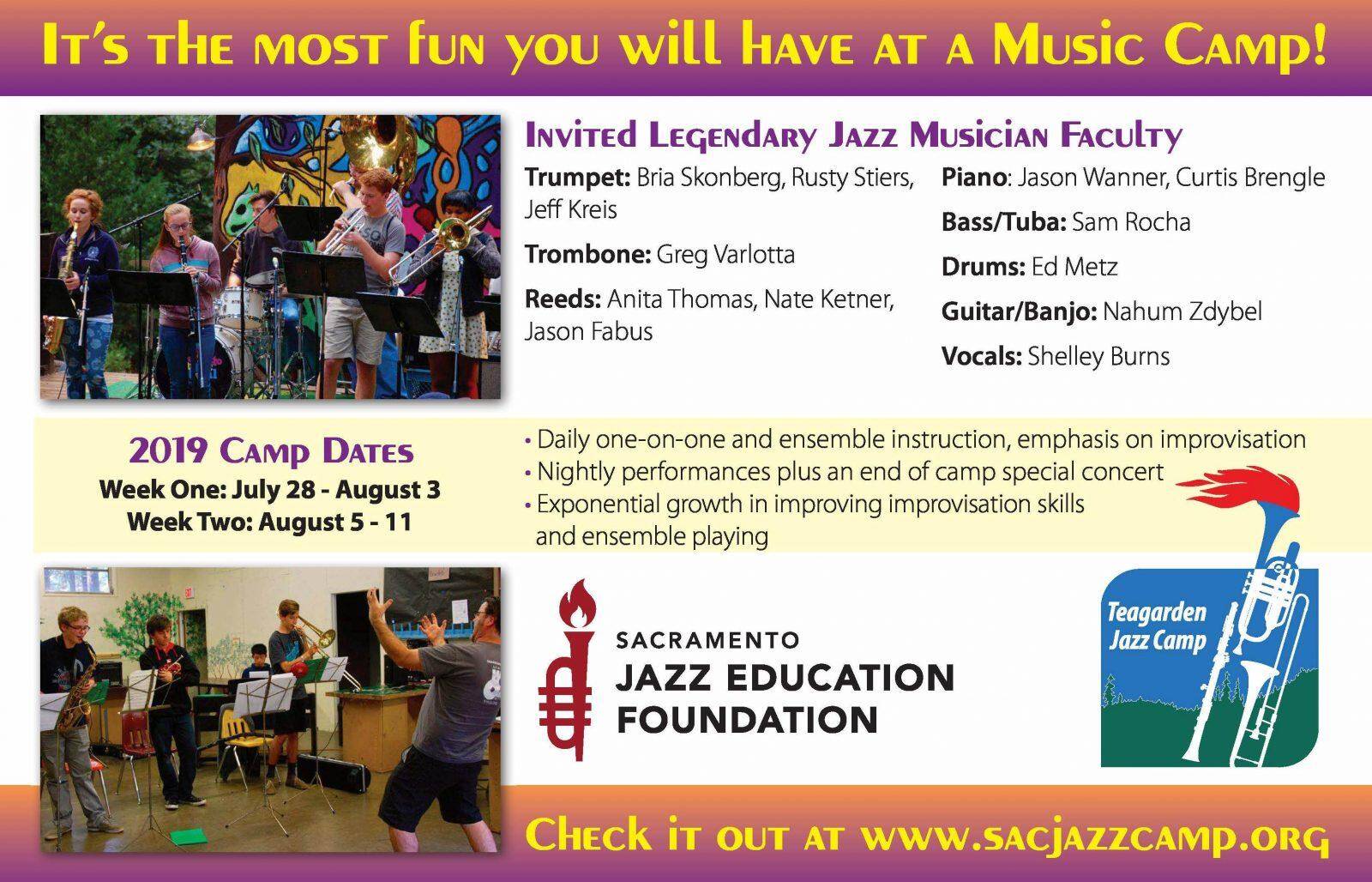 ♫ ♫ ♫ ♫
The Complete Piano Work of Scott Joplin, a 3-CD set by pianist Richard Dowling (Rivermont BSW-2240) is now available and can be ordered directly through Dowling's website, priced at $40, plus $4 for shipping and handling: www.richard-dowling.com/CompleteJoplin.html. Recorded on a Hamburg Steinway grand piano in a concert hall with superb acoustics using state-of-the-art recording equipment, the package includes a 72-page booklet with full-color images of newly-restored original cover art for all 53 of Joplin's rags, waltzes, marches, and cakewalks, and with extensive liner notes by Bryan Wright about Scott Joplin's life and with descriptions of each piano work. All six works used in the 1973 movie The Sting are included. Total running time: 3 hours, 20 minutes.
See: Richard Dowling Plays the Complete Scott Joplin at Carnegie Hall
♫ ♫ ♫ ♫
Clarinetist Dave Bennett is currently on the road with his "Roots of Pop: From Swing to Rock" show that will take him and his quartet to colleges, schools and performing arts centers in 26 cities in nine states in the upper Midwest between April 3 and May 16.
♫ ♫ ♫ ♫
New Orleans-based pianist Tom McDermott has teamed up with the talented reed player/vocalist Chloe Feoranzo on a new CD with the intriguing title of Zepplins Built to Order. McDermott has done a number of duet albums over the years with the likes of Connie Jones, Evan Christopher, Kevin Clark, and Meschiya Lake. You can catch Chloe and Tom on Thursday nights at Buffa's Bar & Restaurant on Esplanade Avenue in the Big Easy.
♫ ♫ ♫ ♫
The Society for the Preservation of Dixieland Jazz has been holding its monthly meetings in Covina, California (which is 22 miles east of downtown Los Angeles in the San Gabriel Valley), but has had to move to Sweeten Hall in Rancho Cucamonga due to the closing and demolition of its previous meeting site, the Covina Bowl.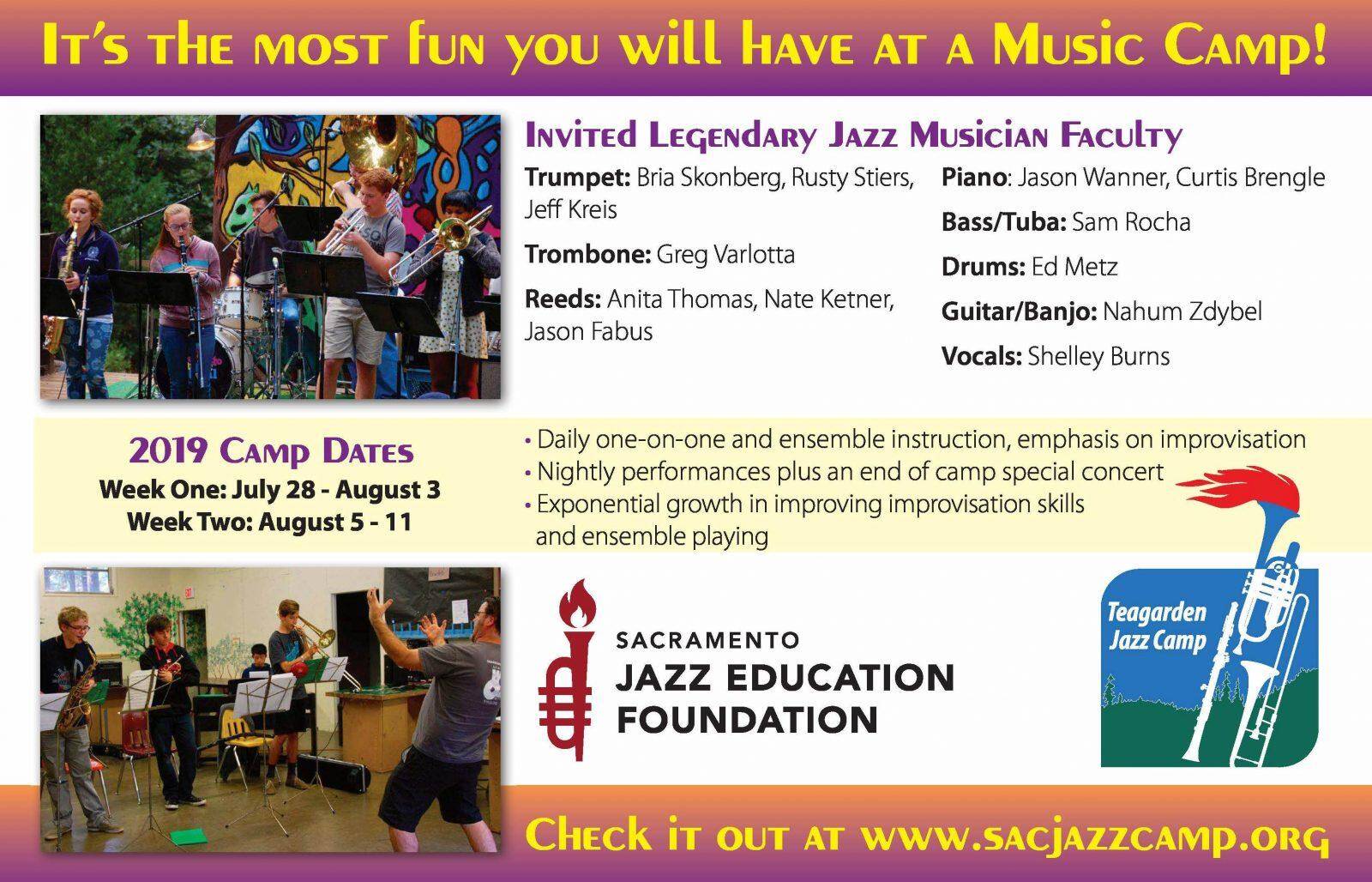 ♫ ♫ ♫ ♫
Fans of the New Black Eagle Jazz Band are enjoying a new 108-minute DVD—The Last of the First—which honors the late New Orleans bassist Chester Zardis. Joining up for the occasion were Danny Baker on banjo and vocals, Tommy Sancton on clarinet, and Brian Ogilvie on tenor sax.
♫ ♫ ♫ ♫
The Institute of Jazz Studies, which is housed in the John Cotton Dana Library at Rutgers University-Newark in New Jersey, boasts the largest repository of jazz recordings, books and paraphernalia in the world. The archival collections contain 150,000 sound recordings, 7,000 images (including rare videos), 6,000 books, oral histories, some 30 instruments used by famous jazz musicians, and the personal papers of people like Benny Carter, Mary Lou Williams, and James P. Johnson.
♫ ♫ ♫ ♫
One kind word can change someone's entire day.