Scott Anthony is known to jazz fans as the leader of the Golden Gate Rhythm Machine and the guitarist in Bob Schultz's Frisco Jazz Band. He has also had a 40-year career as an artist in oil, watercolor, and acrylic, winning numerous awards and according to his website, having his paintings displayed in over 3,000 corporate and private collections.
Scott was drawn to painting, initially in watercolors, during his sophomore year at Dartmouth College where he was a biology major specializing in ecology and evolutionary biology. It wasn't long before a local gallery in Hanover, NH offered to display some of his paintings, and he soon developed an extensive list of collectors.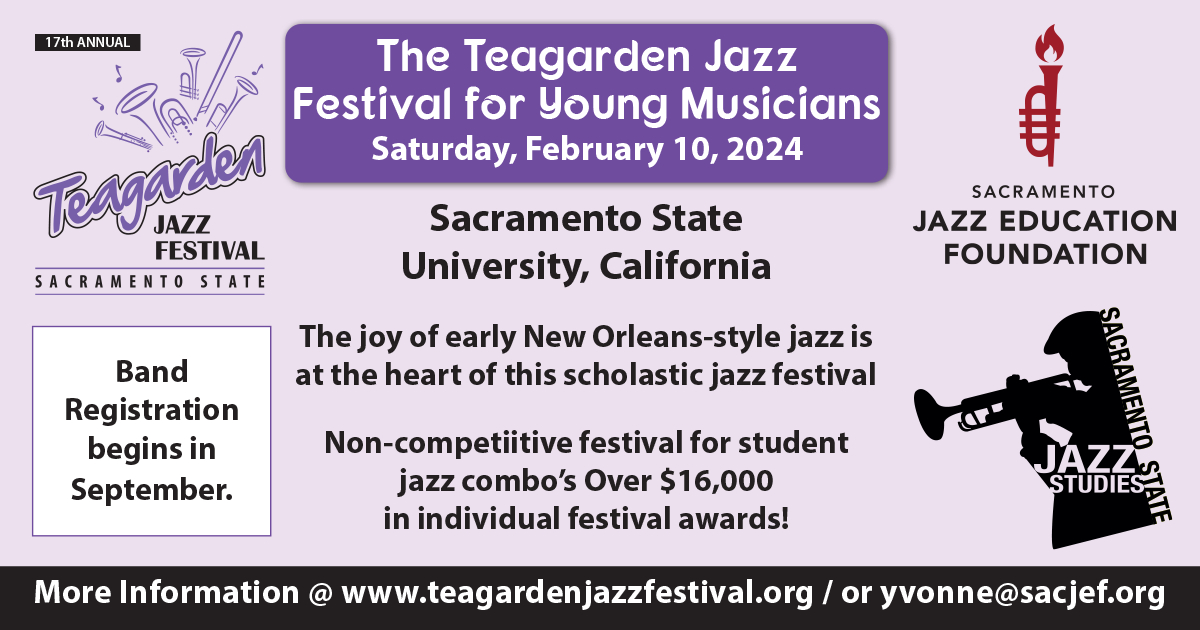 As Scott explained, "I fell in love with the process of sketching structures and New England landscapes and translating them into finished paintings. I began to view almost every landscape as a possible subject for a painting, unconsciously rearranging and filtering elements and determining how light hits the scene to produce the most visual impact."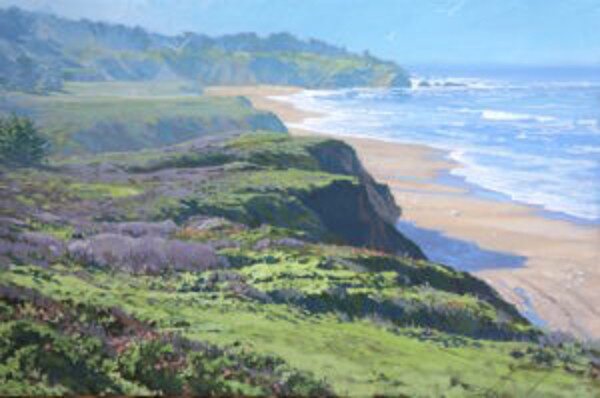 "My ultimate motivation for painting has always been my intense desire to share the beauty and unity of the natural world. I want people to feel the same joy and excitement that I do when a beautiful scene suddenly pops into view. I love exploring how the sun spotlights a rocky headland with an orange glow in the late afternoon as the fog rolls in, or how noon-time backlight creates blue-purple shadows under the sedimentary rock ledges of a Southwestern mesa."
A signature member of the National Watercolor Society and the National Society of Painters in Casein and Acrylic, Scott moved west to live and work as a software developer in San Francisco in 1974, and since 2006 has been a resident of Pacifica, California. He is currently represented by the Prentice Gallery of Mendocino, CA. He also builds custom, handcrafted archtop guitars, plectrum and tenor banjos and baritone ukuleles.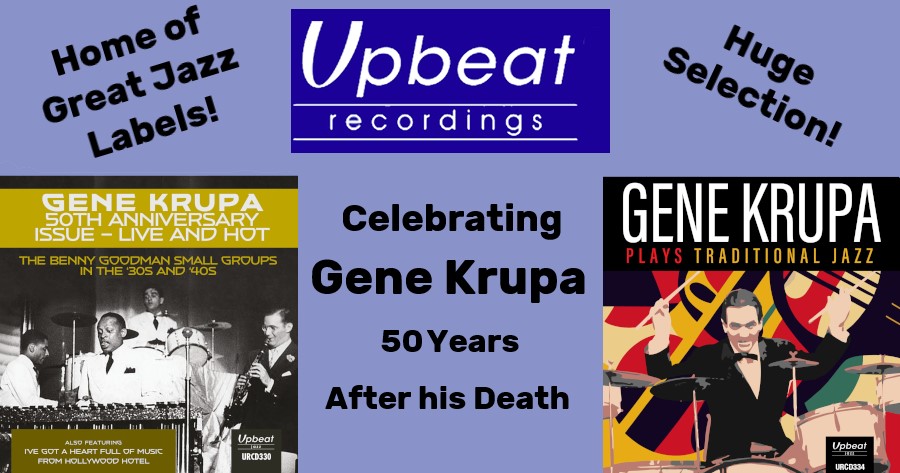 ♫ ♫ ♫ ♫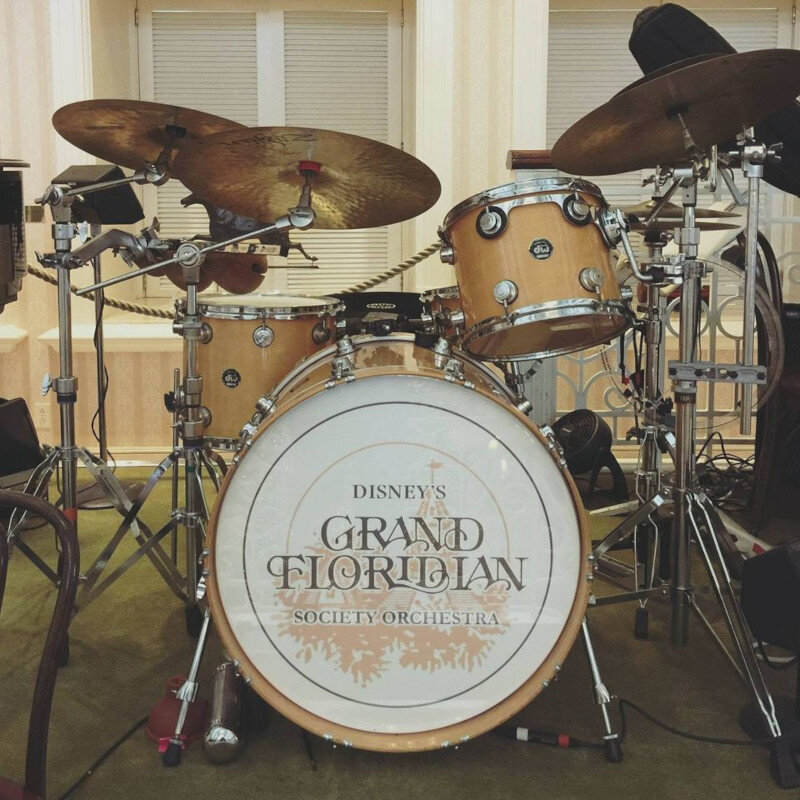 After 32 years, the Grand Floridian Society Orchestra will no longer be performing in the lobby of Disney's Grand Floridian Resort & Spa in Orlando. A Facebook posting stated, "It's hard to find the words, but sadly, our days at the Grand Floridian are over. In fact, our days at Walt Disney World have also come to an end as well."
"The company brought us out of furlough, changed our name to 'The Disney Society Orchestra,' closed us out of the GF to play a show of Disney-themed show tunes at the Theater of the Stars in Hollywood Studios. We've been playing nine shows a day, seven days a week since August 2nd. Then we got notice that the theater was going dark, and our last day of work would be October 3rd. As we all know, these are very uncertain times and can't say what will happen from one day to the next.
The decision to terminate the six-piece orchestra, which has been led by trumpeter Davey Jones, has not been well received by the public, and a petition has been circulated, urging Disney to reconsider its decision.
♫ ♫ ♫ ♫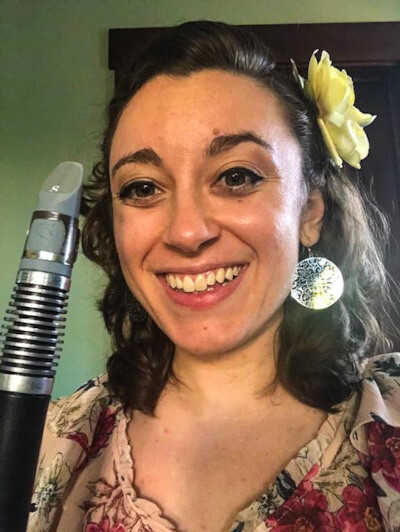 Chloe Feoranzo is now part of the marketing team promoting SYOS clarinet mouthpieces and has her own signature mouthpiece. SYOS is a new brand that brings innovation and cutting-edge technology to the world of reed mouthpieces, having been developed by a French research lab committed to acoustics and music technologies.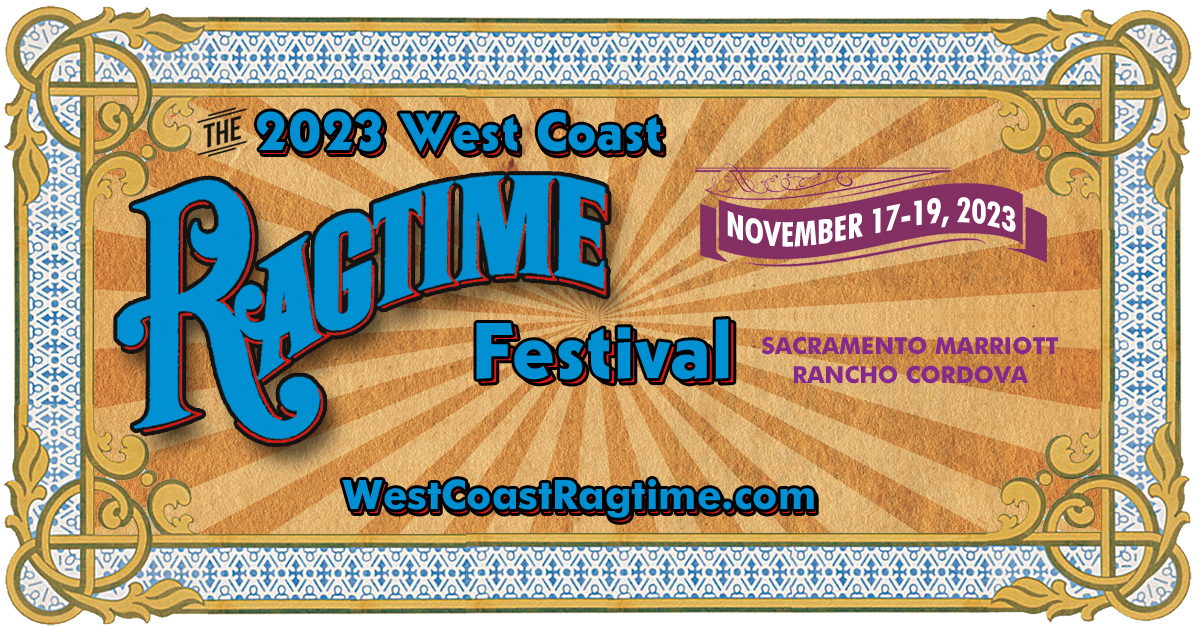 Chloe is quoted in a promotion piece for her signature mouthpiece, "This mouthpiece is fantastic for anyone who wants a darker tone and just enough resistance to be able to blow through the horn easily without having to sacrifice tone quality."
The 28-year-old clarinet and saxophonist has been performing professionally since the age of 15. She grew up playing in youth orchestras and traditional jazz bands in Southern California and attended college in St. Louis.
She toured for three years with the Pokey LaFarge band before moving to New Orleans where she was a full-time member of the all-female Shake 'Em Up Jazz Band and a part-time member of Postmodern Jukebox and Asleep At the Wheel. She has been recorded on more than 40 albums and recently moved back to California to resume her career.
♫ ♫ ♫ ♫
The Scott Joplin International Ragtime Foundation has initiated a series of internet-based concerts to support artists struggling due to pandemic cancellations of most live performances. Details on how to view on a computer, laptop or smart-tv or phone, plus donation links, can be found on the SJIRF website (scottjoplin.org/news) as well as the SJIRF Facebook page. The Foundation is providing each performer a small stipend for their time and talent, and 100% of the donations go to the artists.
♫ ♫ ♫ ♫
The Board of the Tucson Jazz Festival polled their patrons and past attendees as whether or not to hold the 2021 event, tentatively scheduled for March 20-21 at an outdoor venue in downtown Tucson, and if the individual would attend under certain circumstances, such as no social distancing, but with the wearing of a face mask strictly enforced.
Other issues covered in the nine-question survey included whether the availability of an approved vaccine would be a consideration as to attending; what safety measures should be in place; utilization of a touchless ticket; signing a liability waiver; and if a live-streamed event to watch at home would be a preferable alternative. Preliminary plans call for a two-day event from 1 to 9 pm featuring four international jazz superstars, plus local favorites, for $65 a day.
♫ ♫ ♫ ♫
New York's famed Metropolitan Opera announced that the house will remain closed until September 2021, stating that it had made its decision to cancel the rest of the 2020-21 season based on the advice of health officials who advise the Met and Lincoln Center. The Met added that it will not be able to resume performances "until a vaccine is widely in use, herd immunity is established, and the wearing of masks and social distancing is no longer a medical requirement." In the meantime, the Met said it will continue streaming free presentations of previous productions online, as it has since March.
♫ ♫ ♫ ♫
The 12th annual Jazz Education Network Conference will be streamed live on-line from the Galt House Hotel in Louisville, Kentucky January 6-9.
♫ ♫ ♫ ♫
Ricky Riccardi has been the director of research collections at the Louis Armstrong House Museum for the past 11 years and has made a career of knowing every possible detail about the famed trumpeter. He wrote a well-received book in 2011, What a Wonderful World: The Magic of Louis Armstrong's Later Years, covering the final 25 years of Armstrong's life and career. His latest book, Heart Full of Rhythm: The Big Band Years of Louis Armstrong, covers the period from 1929 to 1947. As Will Friedwald noted in his Wall Street Journal review, "During his Big Band period, Armstrong came into his own as a singer and developed a first-rate repertoire. It was an era rife with masterpieces."
♫ ♫ ♫ ♫
One of Louis Armstrong's trumpets, a 1948 Selmer model 19 balance-action, medium-bore with worn gold plating and Henri Selmer Paris brand markings, together with a cotton handkerchief inscribed in Armstrong's characteristic green ink, was sold by Christie's Auction House for $275,000.
♫ ♫ ♫ ♫
Tom Rigney announced on Facebook that "after almost 20 years as a member of Flambeau, bassist Steve Parks is retiring from the band. Steve is every bandleader's dream: an inspiring musician, a groove monster, a total pro, a genuinely nice human being, and one of the best blues and r&b singers on the planet."
"I first met Steve 20 years ago when my drummer at the time (Jimmy Sanchez, a man who was notoriously hard on bass players), recommended him to me. Steve played one gig with the band, stepping in with no rehearsal (and no picture at all of what he was getting into), and we were off and running. I am grateful to Steve (and Anita) for all the years of gigging and touring and recording; for all the crazy, bizarre and hilarious times; and for being someone I have been able to rely on to lay down the groove solidly and consistently for nearly 20 years."
♫ ♫ ♫ ♫
Banu Gibson acknowledges she doesn't usually answer robo phone calls, but says she occasionally decides to have a bit of fun by responding in a voice that emulates Mae West or Peter Lorre, or asking "What are you wearing?"—all of which usually brings a quick end to the call.
Others, who joined in the discussion to say they enjoy finding ways to waste the time of scammers and unsolicited callers, suggested using a foreign accent or pseudo-language, or pretend to be a kitty cat. "I'll take 200 of whatever you are selling" works, or perhaps the most unique retort from an anonymous source: "Can't stop; I'm in the middle of having sex."