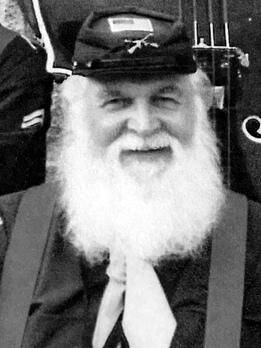 JOHN CIESLAK, 81, from cardiovascular issues on May 19 in Scottsdale, AZ. A multi-instrumentalist, best known as a longtime member of Igor's Jazz Cowboys. Garbed in blue denim like the horse soldiers of the Old West, the Cowboys were one of the more popular bands on the festival circuit for 30 years, presenting a combination of country-western strings and vocal orientation along with chord changes of classic jazz melodies, plus a high level of showmanship.
Igor Glenn, whose musical association with "Big John" goes back to 1973, estimates that they performed at over 50 different jazz festivals totaling approximately 300 appearances through the United States, Canada, Mexico, Europe and Australia. John attended Berklee College of Music and previous toured with the Tex Beneke Orchestra and as music director and arranger for vocalist Guy Madison.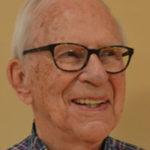 Lew Shaw started writing about music as the publicist for the famous Berkshire Music Barn in the 1960s. He joined the West Coast Rag almost thirty years ago and has been a guiding light to this paper through the two name changes since then as we became The Syncopated Times.  47 of his profiles are collected in Jazz Beat: Notes on Classic Jazz. Volume two, containing profiles from 2013-2016 will be available on Amazon soon. He taps his extensive network of connections and friends throughout the traditional jazz world to bring us his Jazz Jottings column every month.