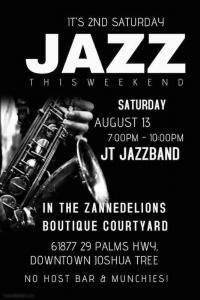 The Joshua Tree Community Jazz Band (also known at the JT Jazzband) will celebrate its fourth anniversary with a performance on Saturday, September 10, 2016. The Joshua Tree Community Jazz Band plays the second Saturday of each month from 7 until 10 pm. The band, organized by Jesse and Susan Henry, now enjoys a permanent venue in the Courtyard at Zannedelions Boutique, located at 61877 29 Palms Hwy in downtown Joshua Tree, California.
The Second Saturday performance, situated near the entrance to the Joshua Tree National Park in the Mojave desert, is a wonderful community jazz event for local residents and visitors. The fourth anniversary party will showcase the band's vast repertoire of jazz numbers drawn from traditional jazz, swing, and big band songbooks.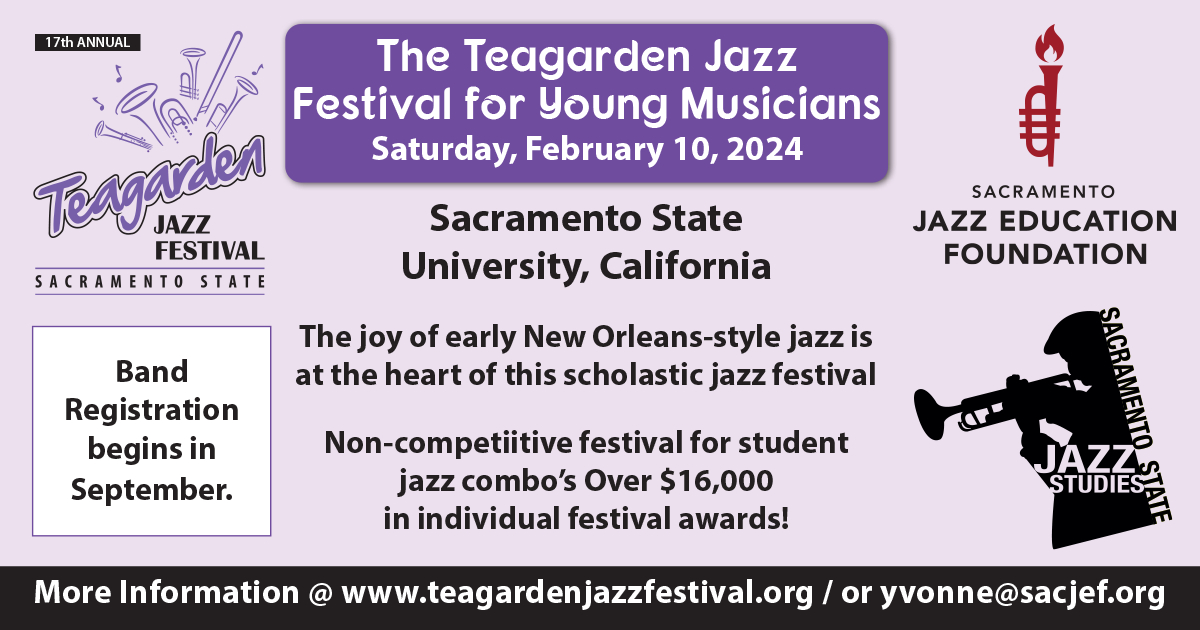 The band's numbers include original compositions written by saxophonist and vocalist, Susan Henry. The event is free and open to the public, however donations are greatly appreciated. Band liaison Don Risser writes, "We are always looking for new members and volunteers." Please call (760) 574-5267 for more information. or visit Joshua Tree Community Jazz Band on Facebook.