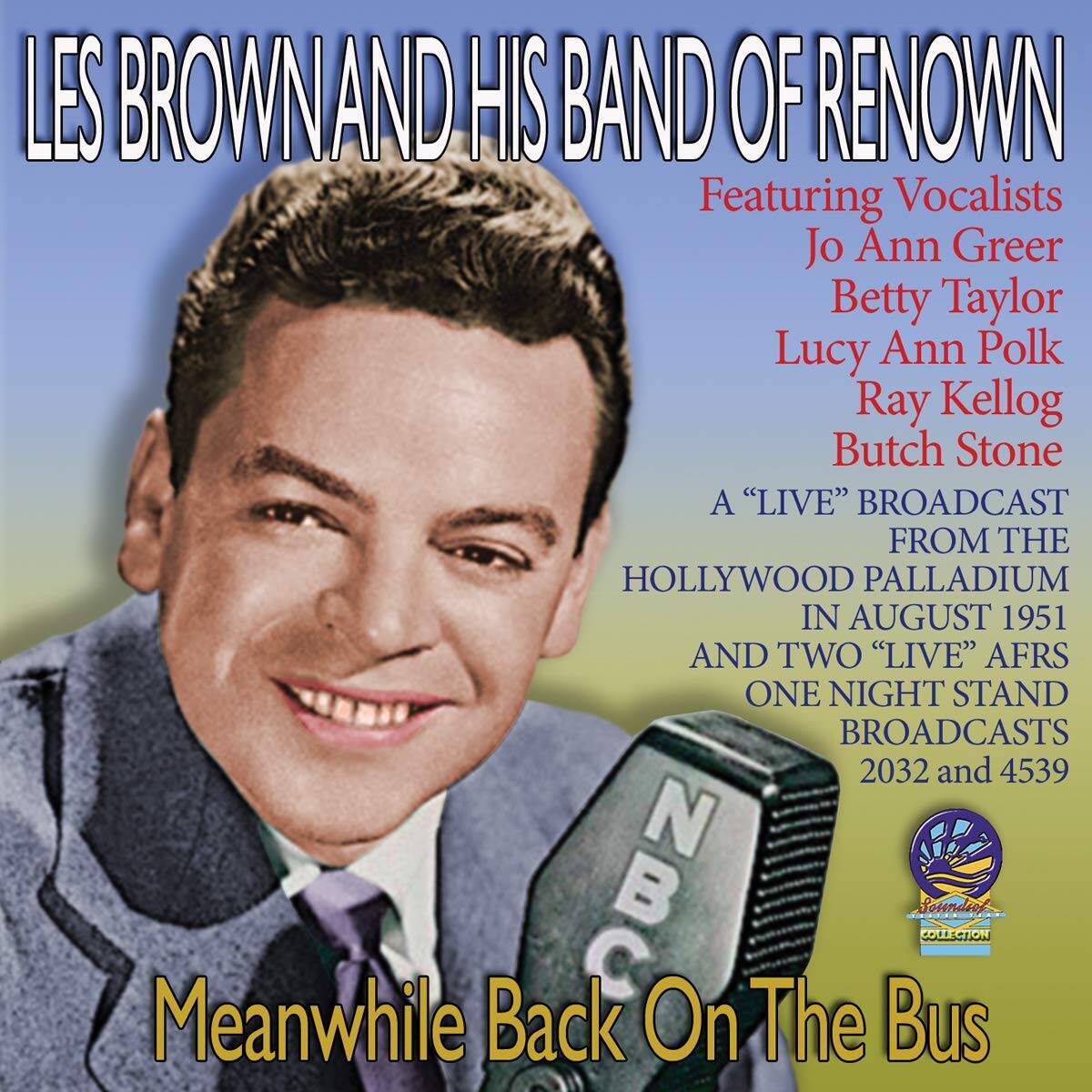 Of all of the swing era big bands, only two were together nonstop into the 1970s: Duke Ellington and Les Brown. Ellington kept his high-priced orchestra working and, during lean times, he could count on royalties from his many compositions to keep his enterprise afloat. Brown (1912-2001) had his valuable connection with Bob Hope, appearing for decades on the comedian's radio and television shows, and tours including for the USO. In fact Brown, who had his first group in 1936, led his big band from 1938 up until the time of his death, 62 straight years.
No one would claim that Les Brown and his Band Of Renown were on the level of the greatest big bands of the swing era such as those led by Ellington, Count Basie, Benny Goodman and Artie Shaw, but it was always a solid outfit with excellent musicians, tight ensembles, fine singers (including Doris Day in the 1940s) and talented soloists. The Sounds Of Yesteryear CD Meanwhile Back On The Bus features Brown's orchestra on three separate radio broadcasts dating from 1949, 1951, and 1956,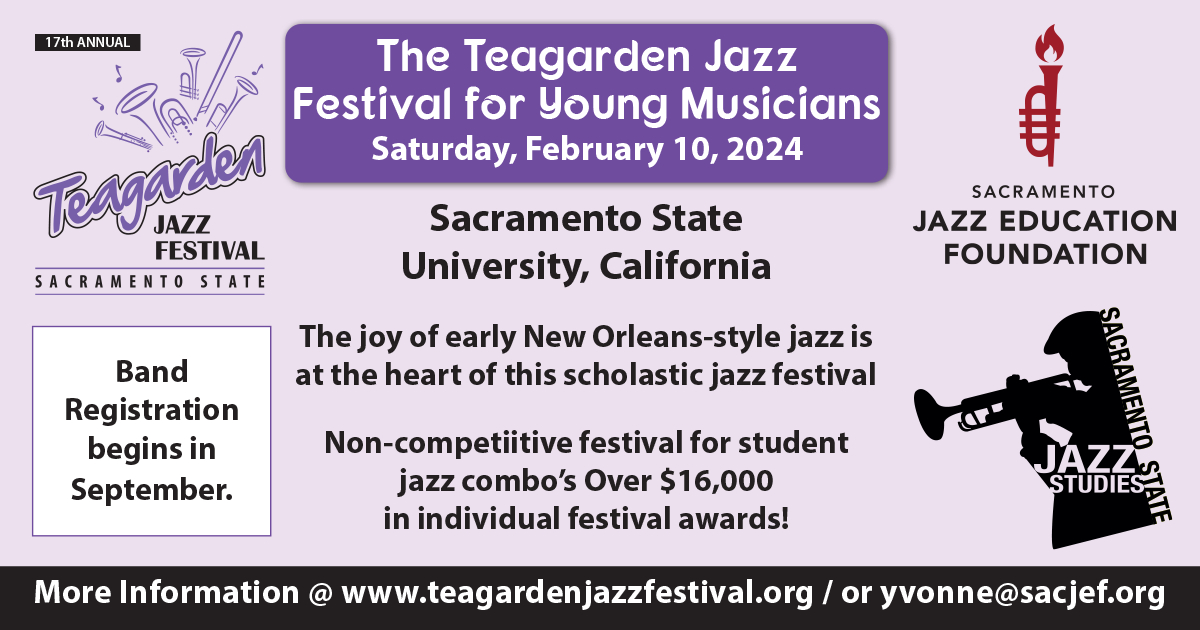 The ten selections from 1949 are particularly interesting because that was one of the few years when the arrangements that Brown's orchestra played were a little influenced by bebop. Their version of "How High The Moon" comes the closest but none of the music would have scared Dizzy Gillespie.
With such soloists as trombonist Ray Sims (who always sounded a bit like Bill Harris), clarinetist Abe Most, and tenor-saxophonist Dave Pell, the band was quite respectable even if they were weak in the vocal department that year. A pretty rendition of "Laura" and danceable versions of "A Fine Romance" and "The Carioca" are among the highlights.
Bebop was gone from his music by the time of the 1951 broadcast and the band (which still had Sims and Pell) was solid. Lucy Ann Polk takes two fine vocals as does Butch Stone and the band swings well on the standards. Finally, the 1956 set has Jo Ann Greer singing "Come Rain Or Come Shine" and swinging versions of "The Continental," "Harlem Nocturne," and ""Ridin' High."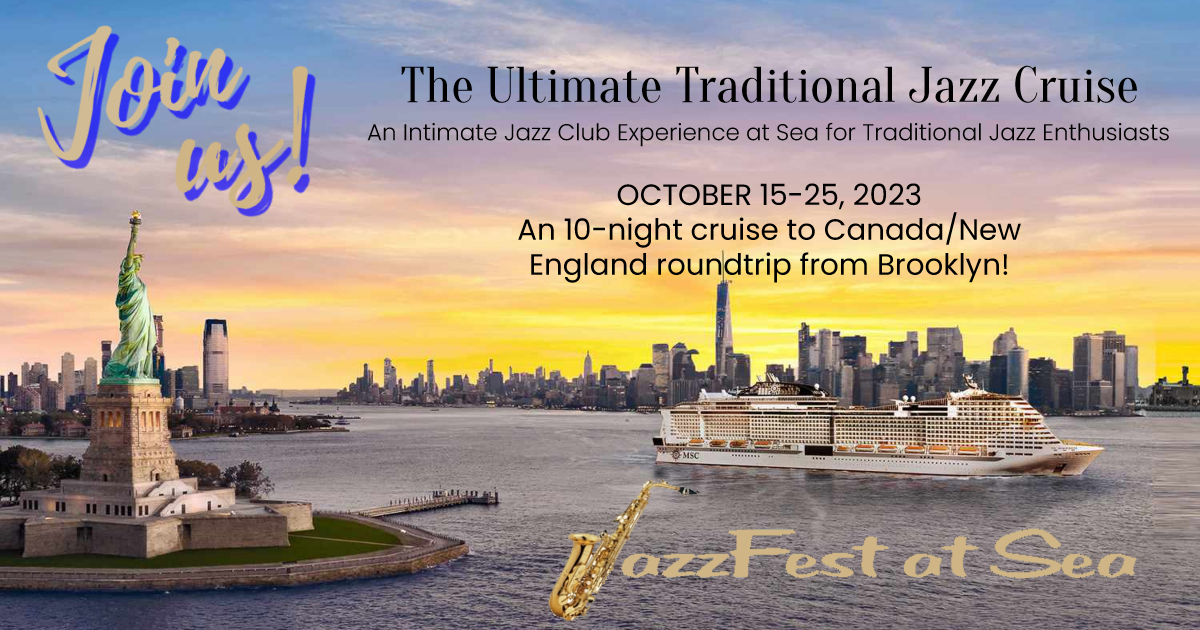 No innovations take place on this CD but it offers listeners a solid sampling of Les Brown's pleasing brand of swing.
Meanwhile Back On The Bus
(Sounds Of Yester Year DSOY 2186, 27 selections, TT = 74:32)
www.cityhallrecords.com