How to Get Kids Involved in Music
To the Editor:
Here is my answer to Larry Melton's article in the June issue. To make it short, It ain't the age, it's the money. Of course elementary school kids should be introduced to all manner of cultural goodies. More important they should all be in safe and secure facilities, as opposed to the crumbling ones some of them have to endure. Better yet they should all have free breakfasts and lunches with no means test. My wife, a retired elementary school teacher, says the school lunches were the only guaranteed meals for some of the kids she taught. My daughter's first elementary school had free breakfasts and lunches, and it showed in the better attention the kids paid to the instruction.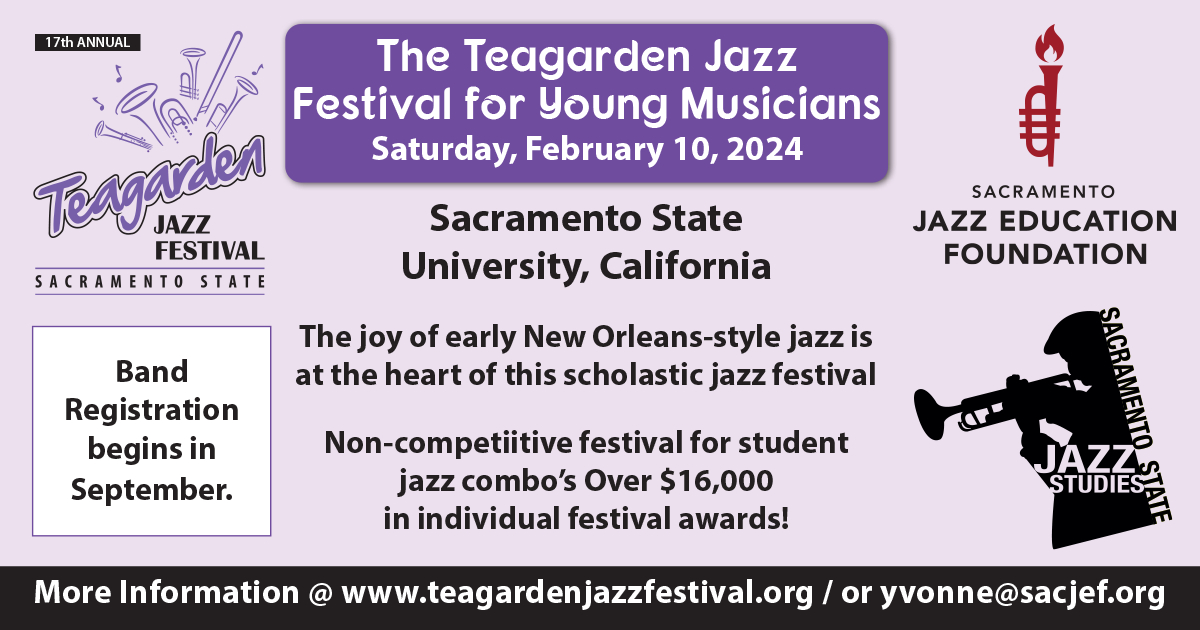 But to get back to the subject; young people appreciate all kinds of well played music when they are exposed to it, but they can't afford the high prices that most trad jazz and ragtime festivals are compelled to charge. The Spirit of '29 has played on Telegraph Avenue near the U.C. Berkeley campus for years. Student age folks always stop to listen and dance and sometimes even contribute. Check out "Dancing police officer at the Berkeley World Music Festival." That's the Spirit of '29 they're dancing to. Or look up any of the many street performances of Tuba Skinny in New Orleans. More of the same.
There are many free music festivals of all kinds all around the US. Some are paid for by the local cities, some by local businesses, some by angels. All of them attract young people.
I'm sure that organizing a free festival is even more difficult than organizing one with the usual admission price, assuming the musicians at either kind are to be paid, but with regard to attracting younger audiences, it would be worth it.
Eliot Kenin
Martinez, CA
Larry Melton replies:
Thanks for the comment, Eliot. I have another observation I've made before about aging ragtime audiences. In 1974, at the first Sedalia festival, I stepped out on stage to get things started. Convention Hall was packed but what I remember most was the "snowstorm" in the audience. I was surprised to see so many older people. Now the comments through the years tend to be the same. Audiences are generally older, but they obviously aren't the same old people. 1974 was 47 years ago and few of us are still living to remember it. My conclusion is that ragtime simply tends to draw an older crowd. I don't think it is nostalgia so much as the simple upbeat joy of the music. Ragtime isn't all that popular in general, I concede. But if people live long enough (and we do) they will eventually discover the music and enjoy its mentally restorative powers (it's a lot cheaper than drugs if you are in the Medicare donut hole). And so, continuing to attract seniors to the music is a worthy pursuit.
But Eliot, I agree, to get younger audiences, the cost of the experiences needs to be low—and free is best. Free concerts in schools is a great idea. The Sedalia festival has sponsored an annual Artist in Residence program for years. For one week the performer does concerts and classes in the area schools and then does evening programs and club events. It is a great tradition and exactly what you advocate. Bob Darch set a standard for what you are proposing as well and many others also do this.
When Ragtime Bob had a paid gig in a community, he would spend his free time going anywhere groups would have him spreading the gospel of syncopation. If they paid him that was gravy but Bob figured if he made enough appearances, people would want him back for a paid performance and he was called back to Sedalia over and over in his career. If every performer, amateur and professional, would adopt an elementary school, or better yet a school district and offer to teach students about the music and to play small assembly concerts, it would really spread the Gospel.
If small businesses would take on performers, the music would bring in business. A piano on the sidewalk will certainly draw attention and a small combo will really bring in business. Some artists might even try such promotions for tips especially if the proprietors would "salt" the tip jar. Again, thanks for your opinion and thanks for your support of The Syncopated Times. Encouraging new subscribers and buying subscriptions for school music programs will spread the word well. It may be the best educational tool around. – L.C.M.
Strum Like Formby! 
To the Editor
I really look forward to each month's issue of TST. And then read it from cover to cover.
I have also enjoyed ordering and reading a whole lot of the books that have been either reviewed or advertised (or both). Each and every one has really interesting. For something a tad different, after reading the story in the May issue about Christopher Davis-Shannon of Philly, I ordered his most recent EP, together with a copy of his booklet, The George Formby Handbook.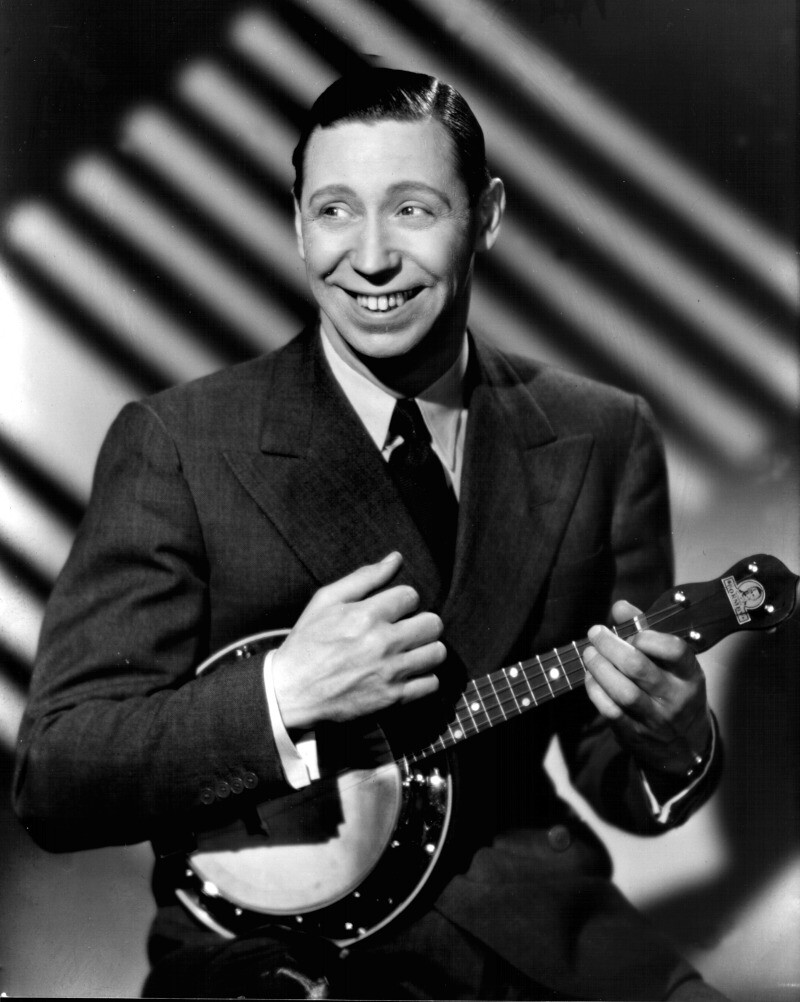 I've been playing the ukulele now for nigh on 65 years, but there's always something new to learn. Davis-Shannon's book and the video lessons for which the links are given break down some of Formby's distinctive—and difficult—strumming techniques. It's been a really challenging exercise for me, but also a ton of fun. Had it not been for the TST story, I might never have known about the booklet and the videos.
So as usual, thanks.
Rob Sawyer
Sacramento, CA
Christopher Davis-Shannon's music and George Formby book are available through his website, www.thetinman.co. – Ed.