My friend who works at Royce Hall asked me if I wanted two free tickets to a show called Taylor Mac's Holiday Sauce. The name sounded like it was going to be fun, so I said "yes." Having no idea what I said "yes" to, I headed straight to my friend Google.
Taylor Mac's personal pronoun choice is "judy." (I can't.)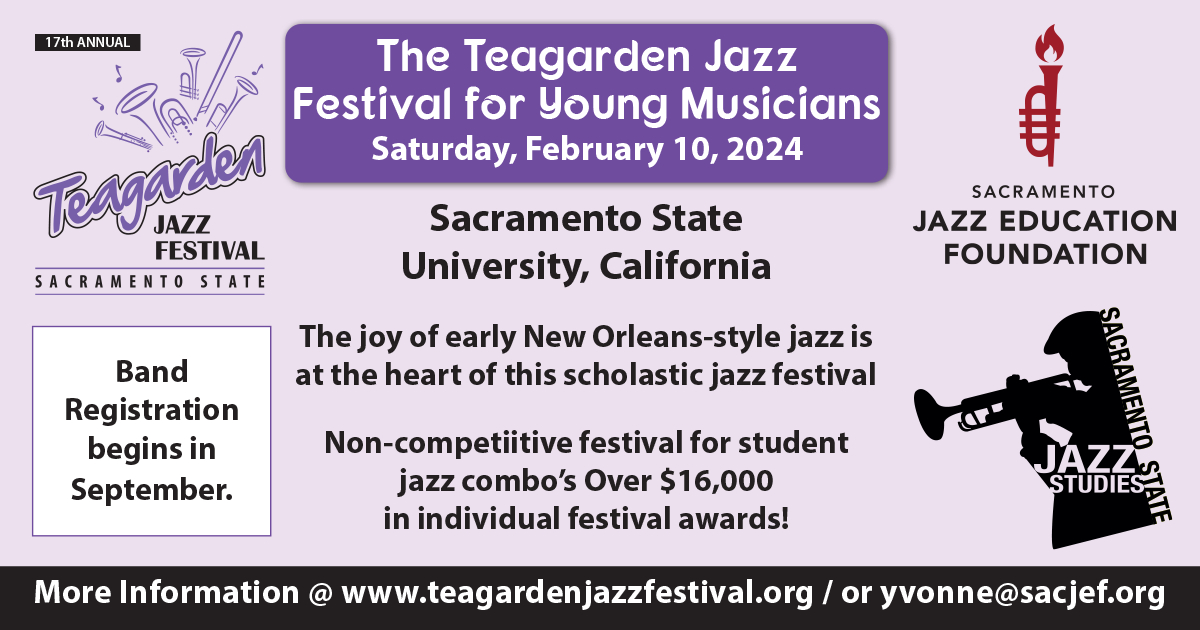 Judy is a drag queen, performance artist, judy also has written critically acclaimed Broadway shows. Judy is the real deal. (I really can't do this.)
If this should take off I would like my personal pronoun to be diva.
I kept reading.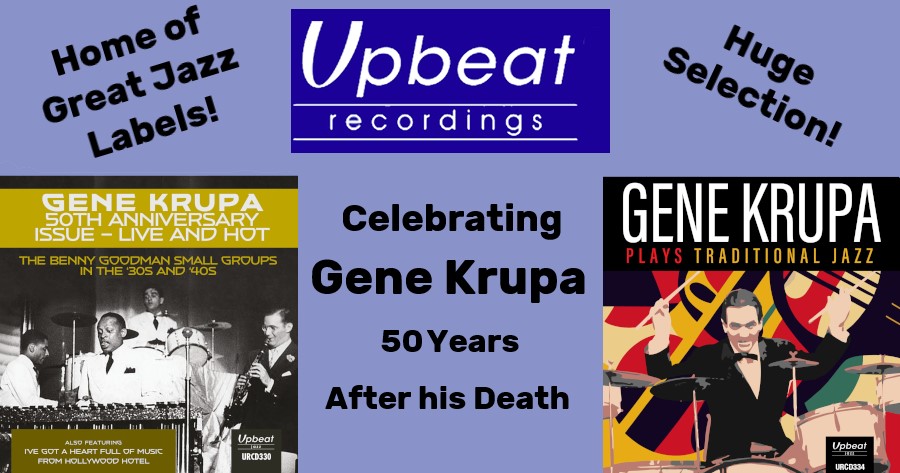 "Mac is a MacArthur Fellow, a Pulitzer Prize Finalist for Drama and the recipient of multiple awards including the Kennedy Prize, a NY Drama Critics Circle Award, a Doris Duke Performing Artist Award, a Guggenheim Fellowship in Drama and Performance Art, the Herb Albert in Theater, the Peter Zeisler Memorial Award, the Helen Merril Playwriting Award, two Bessies, two Obies, and an Ethyl Eichelberger award."
A Pulitzer Finalist who prefers "judy" to "him" or "her." I am beyond intrigued.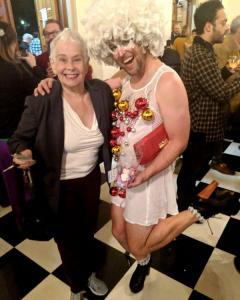 The show was on the campus of UCLA in Royce Hall's beautiful theatre. This was the theatre that I saw the Royal Shakespeare's Company production of Cyrano. The theatre has had a facelift since I tumbled down the stairs of the balcony while ushering that RSC show. I refused to leave because I had only volunteered to seat people because I was a student and wanted to see that company from across the pond. The throbbing ankle would be seen by a doctor after the show.
It's a beautiful venue on the campus of my alma mater. As we were walking to the building it was clear that the brick pavers were in need of repair. I said to my mom as we both negotiated the chipped bricks: "This is the oldest part of campus all the other buildings sprang up around this quad." It made me curious about the history of the space. The building was built in 1929 and in 1932 Albert Einstein addressed the student body. I then went to the website to see the history of performance at Royce Hall.
The extraordinary history of performing arts presentation in Royce Hall is rooted in the late 1930s, when George Gershwin, Duke Ellington, Arnold Schoenberg and Jimmy Dorsey's Band all performed in Royce Hall. Since then, the list of illustrious artists who have graced Royce Hall's stage reads like a Who's Who of performing arts in the 20th and 21st centuries, including Frank Sinatra, Ella Fitzgerald, Leonard Bernstein and the New York Philharmonic, Twyla Tharp, Frank Zappa, Mikhail Baryshnikov, The Philip Glass Ensemble, and Meredith Monk to name a few.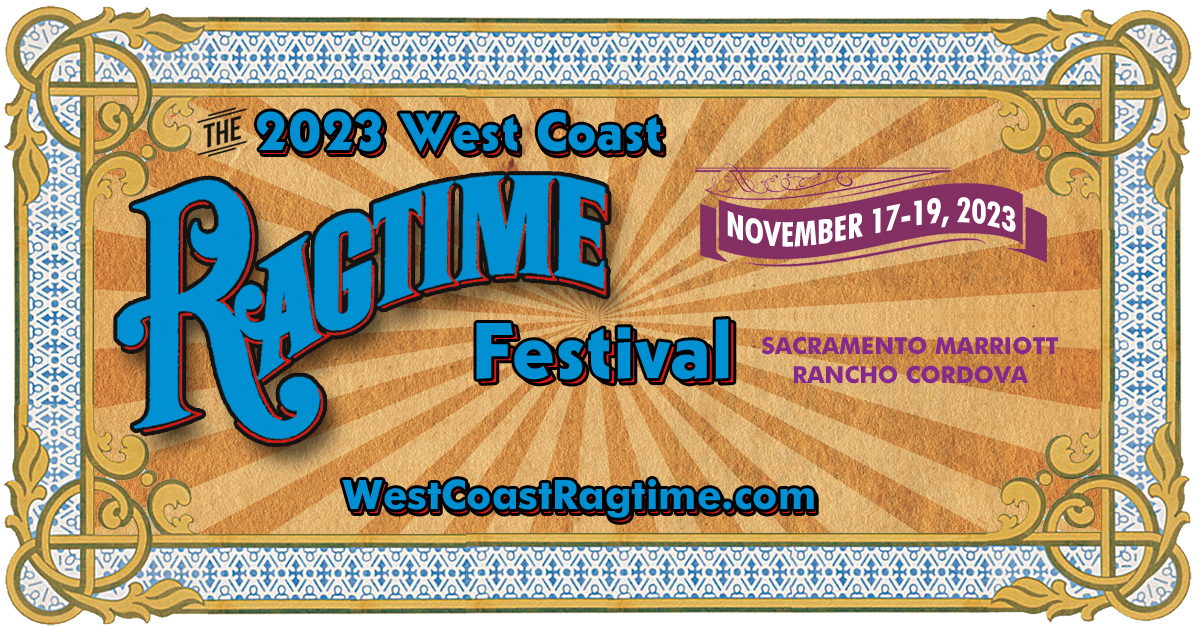 Now juxtapose this against the visual of Mac's guest performer, Tigger! Ferguson (not a typo that exclamation point is part of his name) who covered Mac's mid-show costume change by doing a type of burlesque, ending up in a bedazzled willy warmer. He started out in decorated underwear, so there wasn't that much to take off. Einstein's theory of relativity and all kinds of dangling balls are forever etched into the history of Royce Hall.
The show was bizarre and my mother enjoyed it all while also adding, "It was weird for sure." Did Mom catch all of the sexual references having to do with different body parts being shoved into places they normally don't belong? I shouldn't say "normal" because as Mac said in the show. "Honey, normal is a dryer setting." The real holiday miracle was that Mom's mild hearing loss may have spared me some conversations I didn't want to have. But believe me she got enough to know "judy"—or, "No, 'judy,' we're not in Kansas anymore."
I was fascinated with the structure of the show more than its content. It was basically a one person show with a full eight-piece band, "elder" choir, and a few guests whose presence gave us presents like the aforementioned twirling manhood. The guests were like extra tinsel; their contributions were strictly decorative. I like when anyone is getting a paycheck even it's just for twirling their junk. Mac was taking on social issues in this show. Ageism, Sexism, every ism you can think of; all of them were in "the sauce." I don't know how old the choir members were but Mac made a point of telling us more than once that he specifically wanted elders represented because of the youth obsessed culture.
I don't mind a few consciousness-raising moments in a show but being drilled via drag queen isn't really my cup of tea, even if I agree with the thrust of every point. Theatre for me is about escape and entertainment. If, however, you manage to artfully slip in a bit of social commentary and it's done subtly I am happy to be on the receiving end.
"Subtle" and "drag show" are not concepts that usually go together, and for Mac's holiday drag party I think he wanted that over-the-top circus vibe. I am still not sure what the line is between performance art and theatre; perhaps it's simply as Mac pointed out: because this show is performance art there is no good, bad, right or wrong. Judy wanted to create chaos. I think it was accomplished. (You have no idea how hard this pronoun thing is and I am a wee bit exhausted from it.)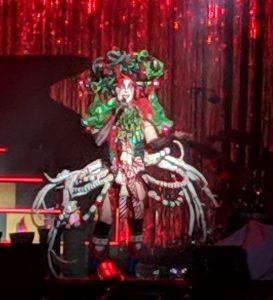 The audience was 90% return customers. So I don't think it much mattered what the show was as long as what was being served up was visually "Faaabulous!" The most fascinating aspect of the show was Mac's talent. The voice is powerful in all registers. A vocal chameleon. The control of the voice while being lowered by wires for the second entrance of the night was wonderful. Another entrance was needed because no self-respecting drag queen would only have one costume. I liked the second costume even more than the first. A pink mushroom, pin cushion, merry-go-round inspired look. The first was fun too but a bit more sinister. It reminded me of a Christmas Ursula, the Sea Witch from The Little Mermaid. But these explanations really only cover what's going on from the waist down. Both Ursula and merry-go-round borrowed from the 18th century pannier acting as a frame where different decorative ornaments were doing their dangly best to entertain. Above the waist? I can't even explain that explosion of decoration and pageantry.
The face makeup was equally outrageous. If Mac needed to go into witness protection, that makeup would render judy unrecognizable.
The talent was able to break thru the façade of all of it. Which is no small feat. With most drag queens that kind of makeup and outfit really does become the show. But Mac understood that like mask work in a Chekhov play you must work all the other aspects of your performance to come across. I found Mac most charming when singing only with piano or when at the end he picked up the uke and sang about a truly disturbing childhood Christmas. (Oops, diva slipped.) Was the song about Mac's own family? I am not sure and part of the problem or perhaps the point of that kind of theatrical presentation is you just aren't sure about anything.
Yet I wanted to know and that speaks to the talent inside all of that hardware.
The band onstage was very good and all had serious jazz chops. The music highlight for me was a New Orleans dirge-esque "Silent Night." While there weren't parasols it was definitely Mardi Gras up in there.[ad_dropper zone_id="1091″]
I want to see Taylor Mac again. Not necessarily in one of the performance art pieces but in a different type of production. I got the feeling that his drag queen persona (sorry, I can't judy anymore) is perhaps his most favorite place to frolic and I can appreciate that. I think to see him play a character in a play where he was not covered in performance armor would be transformative……perhaps not for him but for the audience.