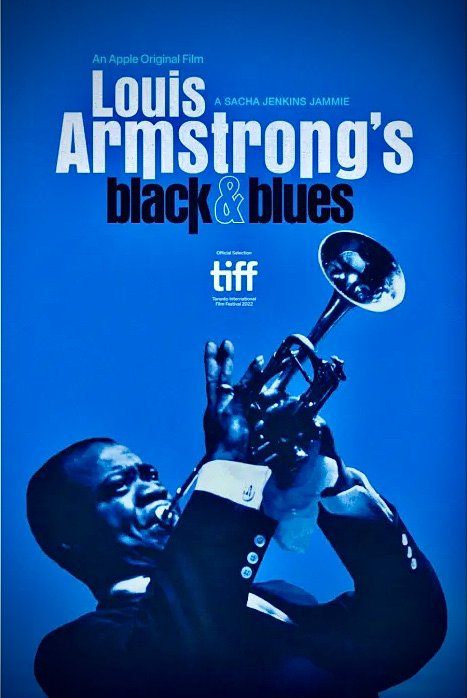 One could fill a bookshelf with Louis Armstrong biographies, and any film that would tell the great man's complete story would have to be many hours long, so we adjust our expectations accordingly. In this spirit, I'm glad to say that in its 102 minutes, Louis Armstrong's Black and Blues on Apple+ TV does an excellent job of outlining the major elements of Armstrong's life. This documentary will hold the attention of even those among us—like the readers of The Syncopated Times—who come to the film already well-schooled about Armstrong.
Director of the film, Sacha Jenkins, tells the story without having to resort to a chronological approach. Rather, as themes arise, like Armstrong's impact on American music, racism, his political activism, or family life, Jenkins circles back in time to tell the story. Structurally, this is more like a series of interlocking circles than a straight timeline. To help make this technique work, Jenkins cleverly utilizes graphic animations that are allusions to the collages that Armstrong himself used to make. These serve as transitional and/or illustrative devices that may have quotations from talking heads, from Armstrong (especially profane ones), or illustrations of people or places mentioned onscreen.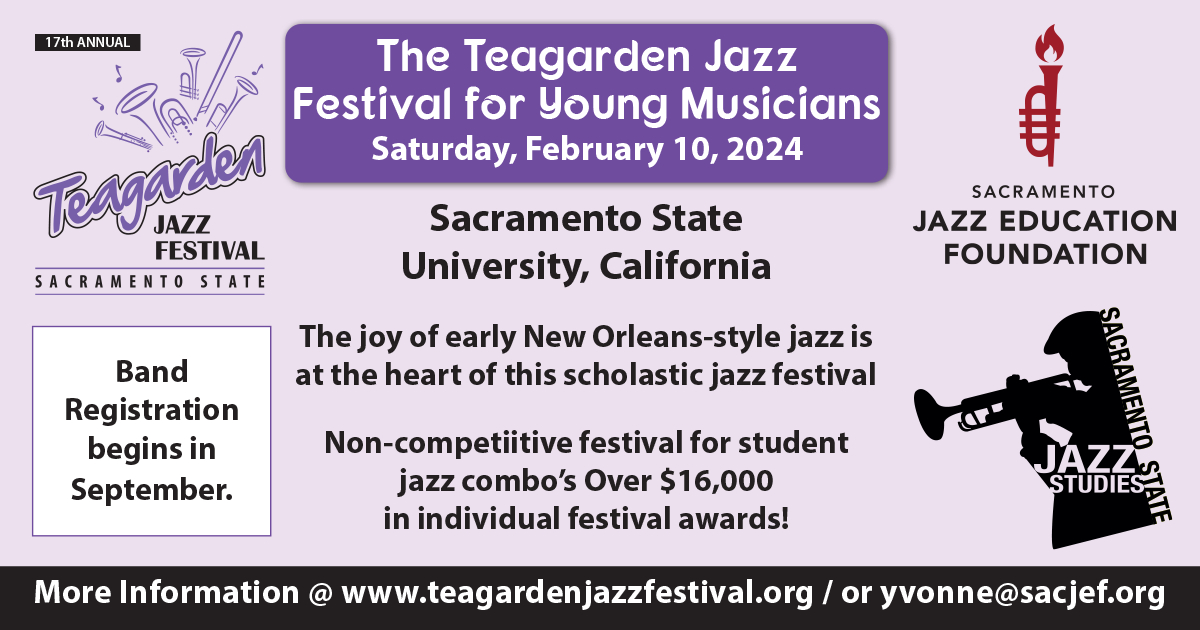 There's a good balance between interviews with people like Orson Welles, Edward R Murrow, Dick Cavett, and Merv Griffin and commentary by Wynton Marsalis, Archie Shepp, Dizzy Gillespie, Count Basie, and Artie Shaw. This effectively reflects the fact that Armstrong was both internationally famous and a musician whose impact on jazz was recognized by insiders. Additional commentary by Dan Morgenstern, Steve Allen, Leonard Feather, and Stanley Crouch fills in some details and having letters written by Armstrong read by rapper Nas is a nice touch. Leonard Bernstein's appearance is slightly off-key—he thinks he understands jazz better than he appears to.
Footage of Lil Armstrong that many may already have seen is still entertaining and I was glad to see a focus on Armstrong's wife Lucille. There's footage of the couple overseas, on television, and in their Queens home. Lucille gives a complete account of how she bought their house with her own money and kept it a secret from her resistant husband for months. It turned out that Louis loved it and stayed there the rest of his life, becoming an integral member of his Corona, Queens neighborhood.
His complexity as a person arises in a number of contexts. It is most articulately described in a monologue by actor Ossie Davis, who initially viewed Armstrong as an Uncle Tom, but saw Armstrong's sadness and depth emerge when he observed him sitting alone backstage. There was also a complicated relationship between Armstrong's love of country and the prejudice he endured and observed. This is well-represented in a section of the film about the "Star Spangled Banner." On the one hand, he describes the pride he took in playing it. We hear that he was taught the song in his youth and was told to play it "…with every spark in my soul." On the other hand, during the 1950s de-segregation crisis in Little Rock, Arkansas, he recited his own expletive-riddled version to a reporter.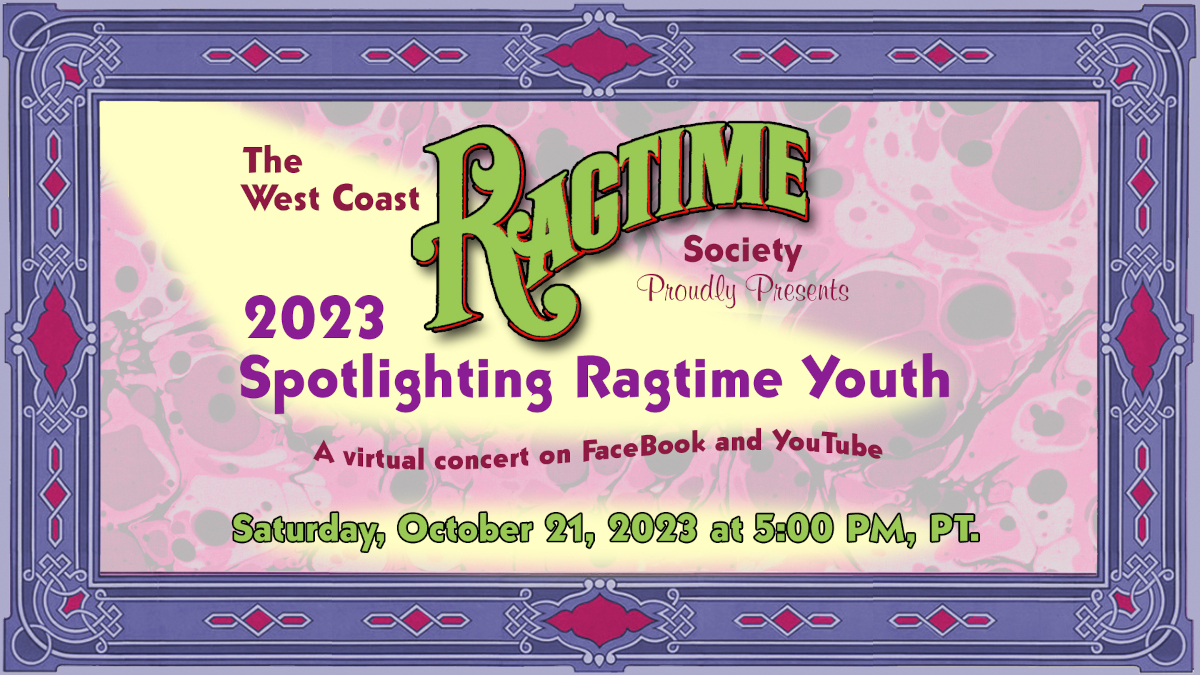 Other riffs and episodes that we know well from Armstrong's life— His stint as Zulu King, buying coal for people in DC, The Real Ambassadors, the laxative Swiss Kriss, and smoking marijuana—are covered pretty well. His sour relationship with Tommy Rockwell and his complicated relationship with Joe Glaser are noted but it would take a separate documentary to explicate these in depth.
There's a lot of interesting archival footage and footage from some of Armstrong's films. Happily, we hear a fair amount of music throughout—with the All-Stars, Jack Teagarden, famous clips of "Black and Blue," "I'll Be Glad When You're Dead You Rascal You," "Dinah," "Mac the Knife," "Blueberry Hill," and others.
In sum, in its intelligence, sensitivity, and wide range, Louis Armstrong's Black and Blues is a cut above most documentaries and well worth your time.
---
The December 2022 print edition featured a second review of this documentary, written by Michael Steinman. You may read that review on his Jazz Lives blog.