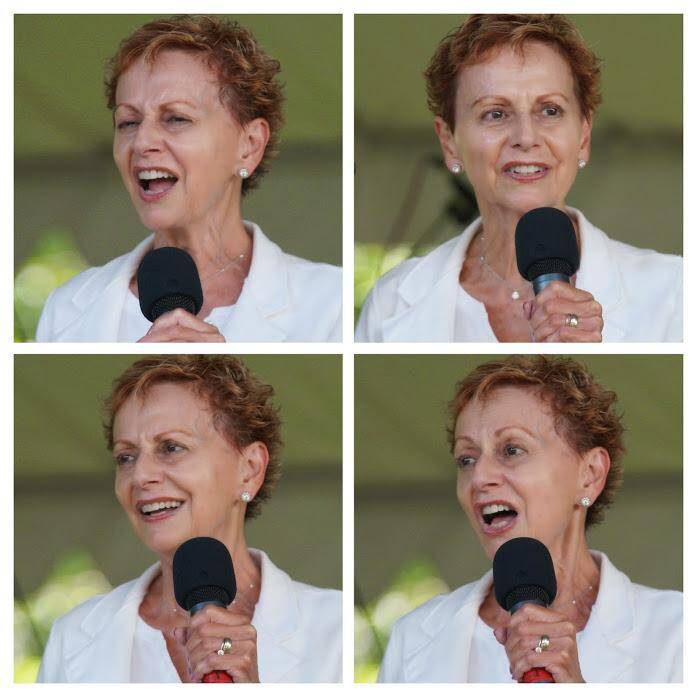 Marlene VerPlanck, 1933-2018
Marlene VerPlanck sings at Fred and Lynn McIntosh's House Party on August 14, 2017. (John Herr photo)
---
Marlene VerPlanck, one of the best-known interpreters of the American Popular Songbook died Sunday, January 14, 2018, at Memorial Sloan-Kettering Hospital after a brief illness.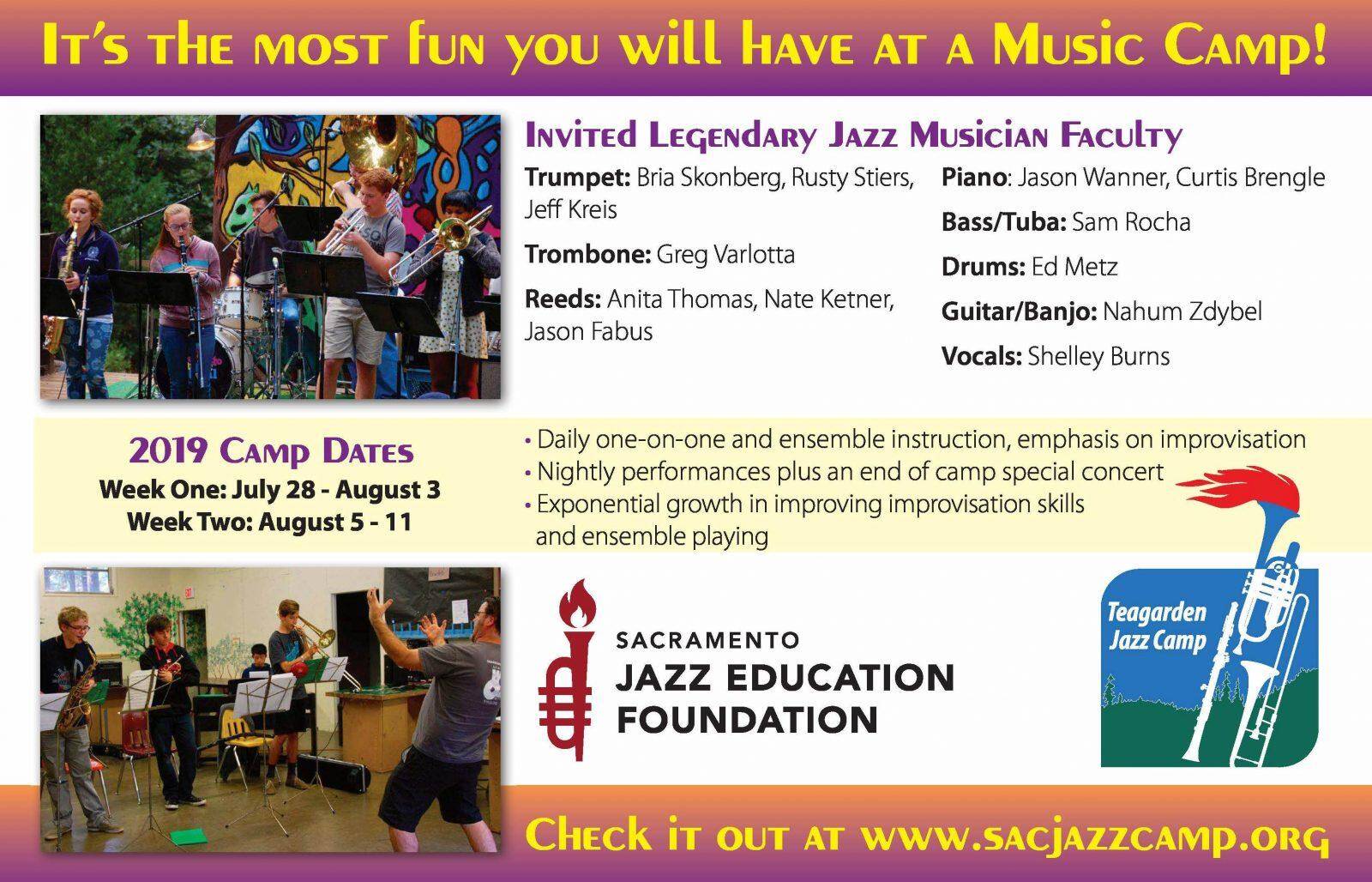 Marlene's final performances were on December 12 and December 13 at Mezzrow in Greenwich Village. In a 1980 review in the New York Times, John S. Wilson suggested that Marlene VerPlanck "may be the most accomplished interpreter of popular material performing today." It was after an appearance in London, at Ronnie Scott's in March 2017, that a reviewer for Jazz Journal International called her "the finest Canary in captivity." Her most recent recording, The Mood I'm In, was ranked as one of the best releases of 2016 in the jazz magazine, DownBeat.
Born Marlene Pampinella in Newark, New Jersey, on November 11, 1933, she was first heard by many when she sang the words "Mm-m-m Good, Mm-m-m Good. That's what Campbell's Soups are, mm-m-m good." With her clear voice, sight-reading ability and perfect pitch, Marlene was one of the most successful of the "jingle singers" of the 1960s and '70s. Hers was the voice of "Winstons Taste Good (like a cigarette should)," of Amtrak, of Michelob Beer, of Singer sewing machines, and "I Love New York."
As Marlene Paula, she started her career singing in clubs around Newark in the early 1950s. That led to a job on the road with the Big Band led by trumpeter Charlie Spivak, and, for a time in 1956, with Tommy Dorsey. Later that year, she married Dorsey trombonist Billy VerPlanck, who became the arranger of most of the material that she would perform in concerts, clubs, and many dozens of recordings over the next 60 years. Inseparable as a couple, musical and otherwise, they were married until his death in 2010. During one of her performances at a club in New Jersey, Billy VerPlanck, with tears of affection in his eyes, was heard to say "She's my favorite act, man."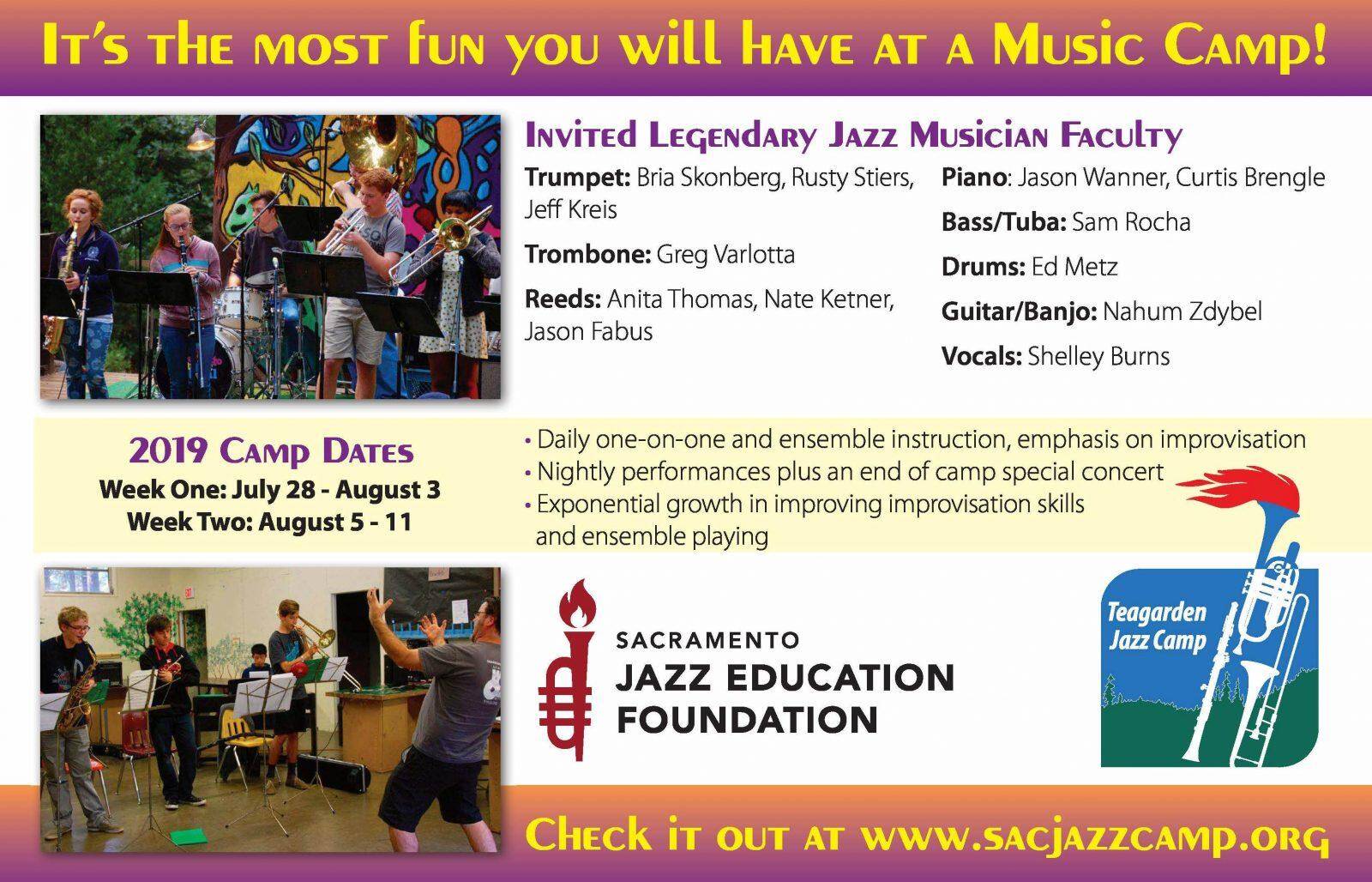 Marlene VerPlanck lived in Clifton, New Jersey. She is survived by her sister, Barbara Marshall, of Parsippany, New Jersey; Phil Pampinella of Clifton; nieces Janus Strazza and Kristin Depee; nephews Paul Pampinella and Steven Strazza, and many fans around the world. In lieu of flowers, donations to the J. "Billy" VerPlanck Scholarship Fund at William Paterson University would be appreciated. A memorial celebration will be held at William Paterson University later this year.
[Adapted from the obituary published in the Nutley (NJ) Star-Ledger on Jan. 18, 2018]