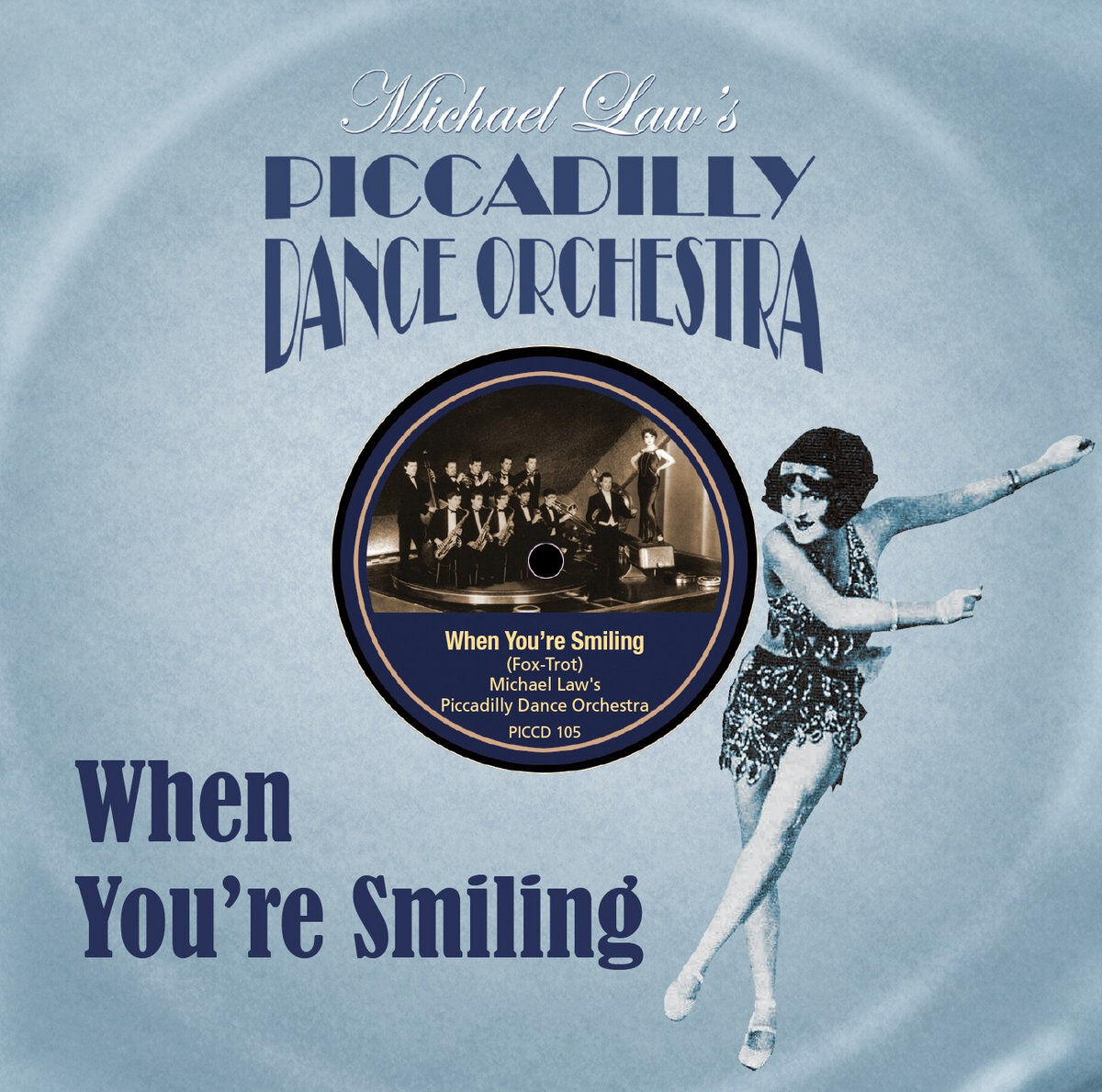 Over the three-and-some decades of its existence, Michael Law's Piccadilly Dance Orchestra has recorded eight full-length albums. That may not sound like much, until you consider that long residencies at London's Ritz and Savoy hotels have kept them busy—alongside numerous recordings for and appearances on BBC radio, BBC television, and even the silver screen (in Last Orders starring Michael Caine and Helen Mirren).
The outfit's first release was in 1988, a vinyl single featuring "Two Sleepy People" and "Santa Claus is Coming to Town"—highly appropriate, considering that I've sat down to review their brand new release a mere fortnight before Christmas. When You're Smiling features fourteen tracks arranged to make you move, be it a foxtrot or Lindy hop. Most of the titles will be familiar to swing dancers, although the arrangements may not be—several of the Jazz Age classics were reinterpreted during the Swing Era, but Law and co lean heavily towards earlier arrangement styles.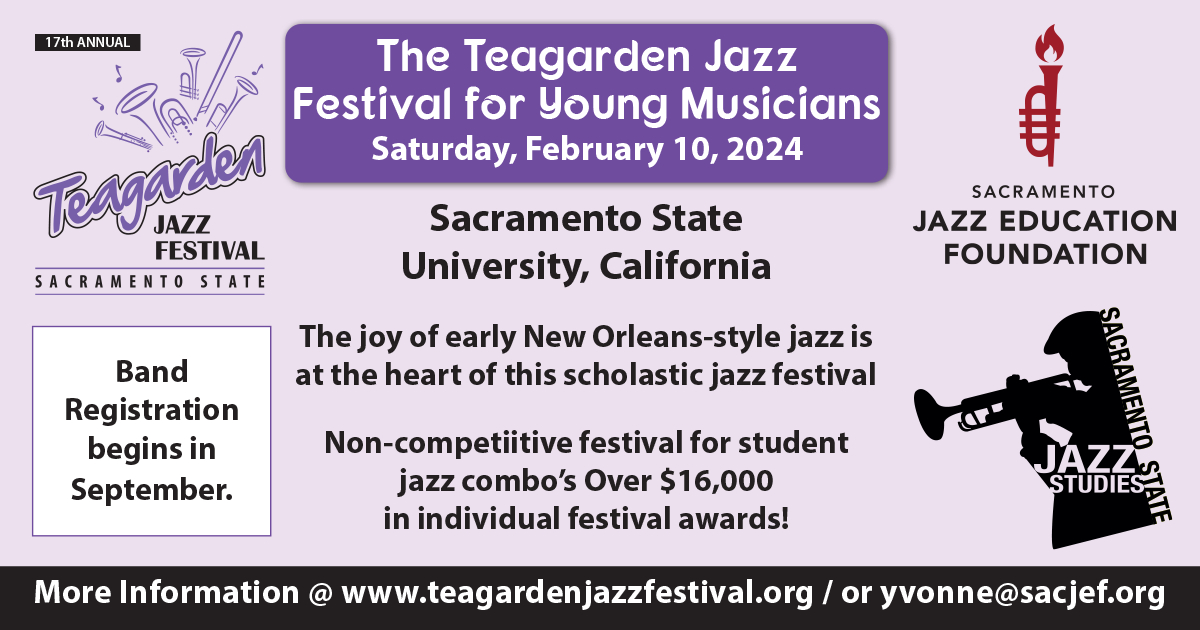 Take "My Baby Just Cares for Me." All but the most avid early jazz fans, of which there will be plenty amongst our readers, will first think of Nina Simone's version—a perennial favorite at swing dance events. But PDO, being staunch advocates for the originals, do something closer to the Eddie Cantor version which Walter Donaldson and Gus Kahn penned for 1930 musical comedy Whoopee! Still they add their own spin, slowing the tempo and adding a gypsy jazz twist. Law's vocal, a pleasantly quavering bel canto, is smoother than Cantor's too.
PDO's version of title track "When You're Smiling" is another good example, escaping the orbit of its most famous player Louis Armstrong and encircling a 1928 version recorded by the Louisiana Rhythm Kings. With the drum kit gently tick-tocking and a banjo twinkling throughout, it's still fertile ground for a quickstep or Balboa—just perhaps not as hard as one might do to the Armstrong version.
Law lends another breathy vocal performance to "Sweet Sue, Just You." Like the others on this disc, his orchestral arrangement is delightfully unpretentious, erupting into elaborate jazz solos during the middle eight but otherwise restraining itself to a steady and melodic trot apt for listening or dancing. That said, the former is more than likely to inspire the latter: "There's a Lull in My Life"—with its rambling piano, sweeping strings and tear-jerking Louise Cookman vocal—makes me want to learn the foxtrot right away. In fact, a whole host of singers guest star on this album, all putting in solid solo and duet performances.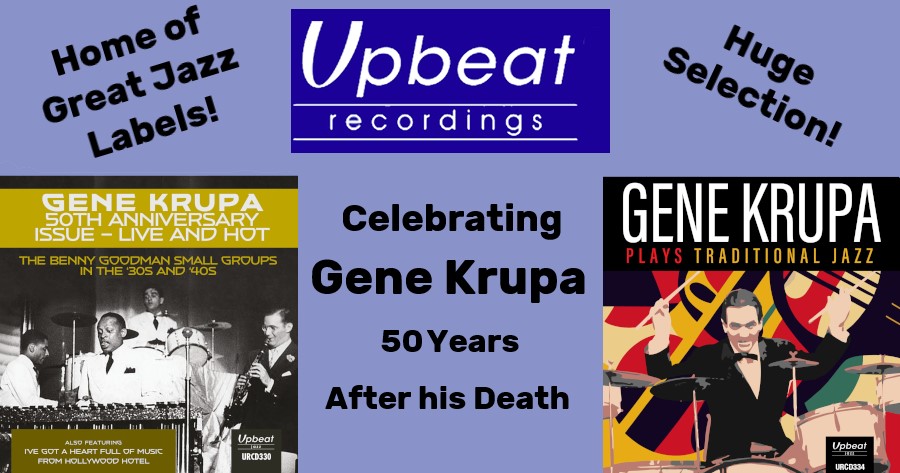 In another dance-friendly move, Law restricts himself to arrangements of scarcely more than four minutes (and more often fewer than three-and-a-half). Packing in short numbers also makes the disc great value, at just £10 (less than $15) for more than a dozen gems. The mixing is done as expertly as you might expect from an outfit with such pedigree, putting the orchestra right there inside your eardrums. It's a collection likely to please both Jazz Age sophisticates and Swing Era hepcats. Find out more and grab yourself a copy from their Bandcamp page.
Michael Law's Piccadilly Dance Orchestra
michaellawspiccadillydanceorchestra.bandcamp.com
pdo.org.uk/Store