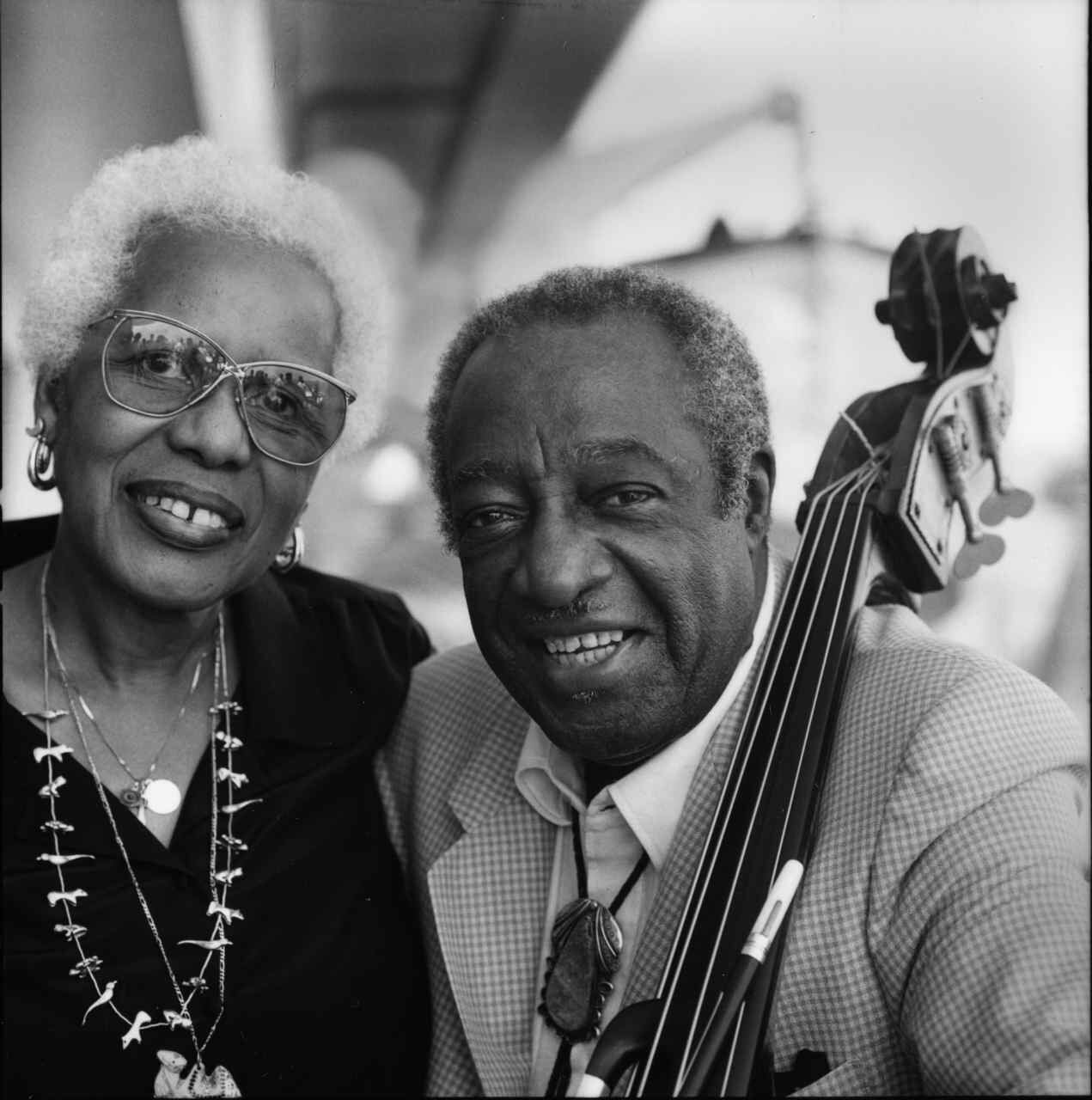 Bassist Milt Hinton and his wife Mona thoroughly enjoyed going to Milt's gigs scattered around the world. In the early '80's, my wife Jean and I had a fun afternoon in Indianapolis when the Hintons and Youngs visited a train museum together, followed by a great dinner at a nearby restaurant. For Milt, playing the gig wasn't just work; it allowed him to play with some of the finest jazz musicians in the world! At most of the gigs, I noted that the musicians spent almost as much time talking with one another as they did playing.
After a few years of the Elkhart jazz festival, (now in its 32nd year), we made some changes that worked very well. Milt suggested a golf outing for the musicians, especially if they could come a day early and play Friday morning at a nearby course. We had as may as 20 golfers at times. For those who came in on Thursday, we lined up a well-liked restaurant.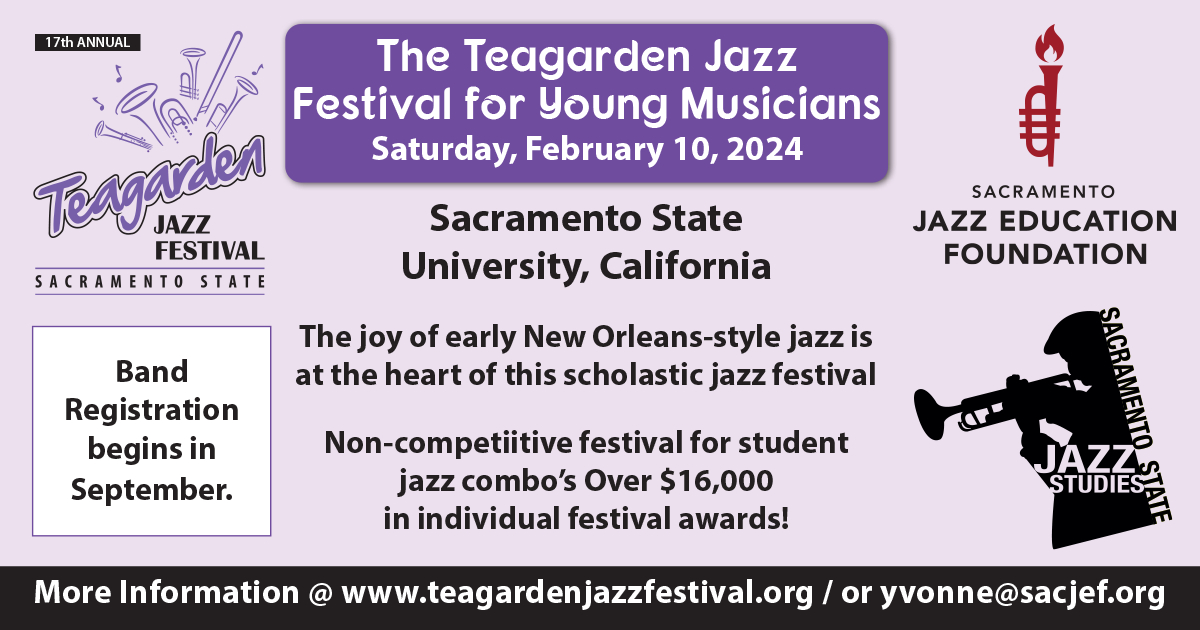 We also started what was originally a pianorama, usually involving trios, but after a few years it turned into a jazzorama that begins in mid-morning. It's not required but most of the players enjoy having a chance to hear the other bands. Each group had 15 minutes, time for at least two tunes. We also invite several high school jazz bands to play on Saturday morning at some of the other venues. It's a big crowd draw, including the grand-folks and the parents. It's all free for these events. I also started a high school jazz workshop in the early '90's and it's still in high gear.
Milt enjoyed helping me put together golf foursomes of musicians . We usually had lunch at the course before heading off for the town gigs. When the EJF used a downtown hotel, now gone, he also suggested a late night jam open to everyone who wanted to participate. Again, we had large crowds for it and most folks were in no hurry, sometimes staying up to three a.m.!
Milt and Mona enjoyed the EJF, mainly because it was a lot like one big party as well as a great jazz festival. Mona suggested that we allow the musicians' families to join them in the hotel. Today's EJF still uses the jazzorama on Saturdays and it's always a big draw. We enjoy it as much as the crowd. Milt and Mona are gone now but their ideas are still alive at Elkhart.