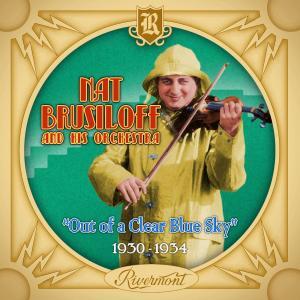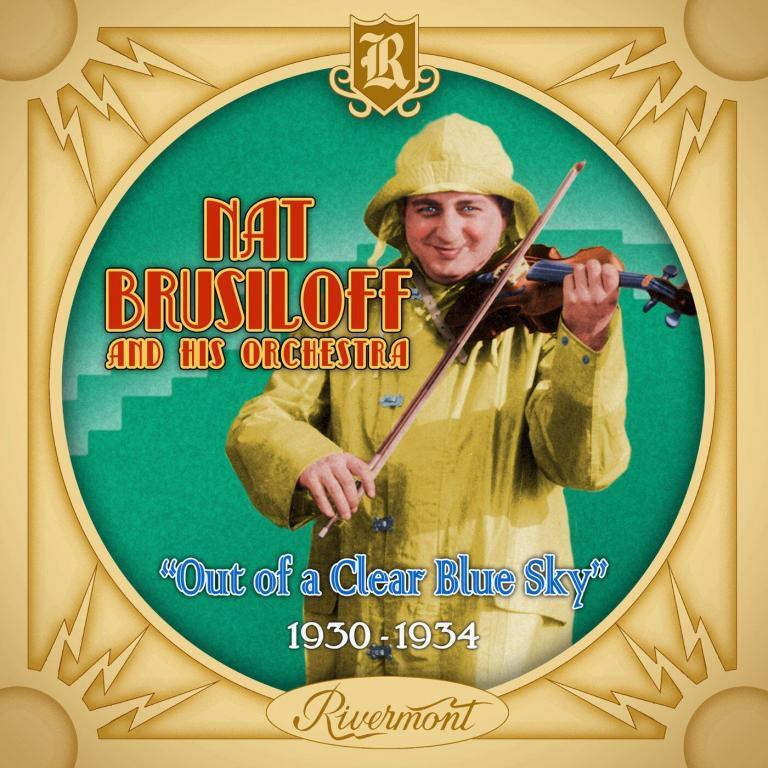 There's a very good reason that you've most likely never heard of violinist and bandleader Nat Brusiloff. Brusiloff, born Naucham Brusilovsky in Russia in 1904, was a bona fide child prodigy, who matriculated at the Peabody Institute at the age of six and early on manifested a mastery not only of the concert repertoire but improvisation and rhythm.
Unfortunately, his virtuosic musicianship was matched by an irrepressible sense of humor and mischief. He achieved fame as a radio conductor which he eventually undermined with his compulsive joking and pranking. He struggled to regain his former eminence through economic hardships and health problems until he died at the age of 47 in 1951.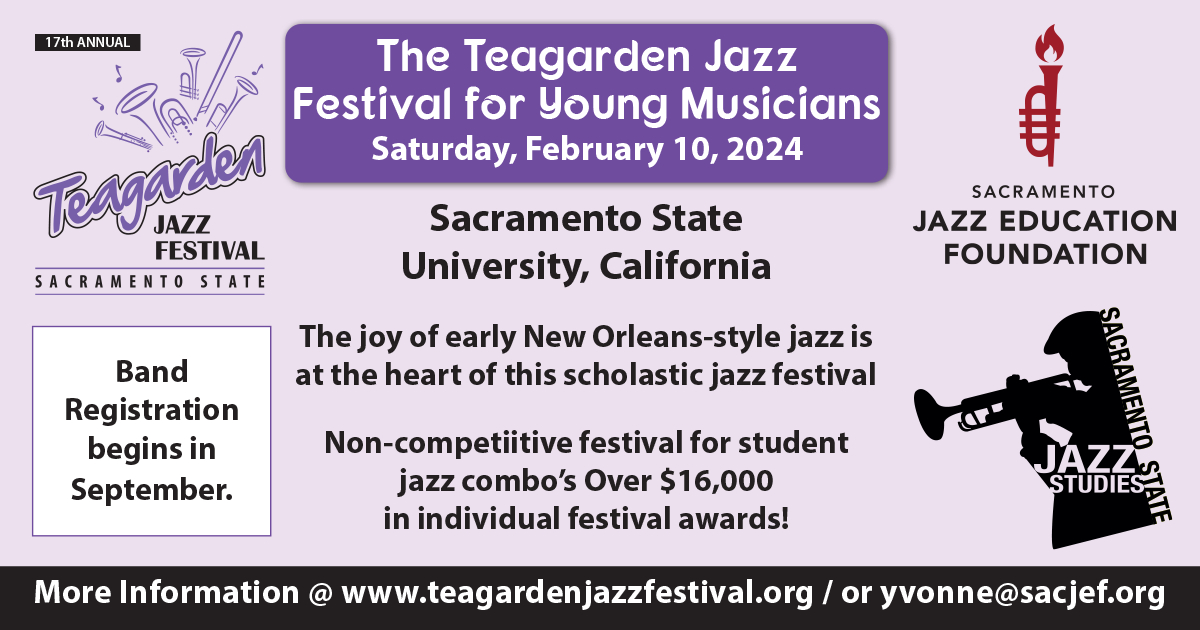 Brusiloff would most likely have remained a minor footnote in the history of 20th century music had he not a fierce and determined advocate in a descendant of his, music historian and trombonist David Sager—who happens to be Brusiloff's great nephew. Sager heard stories about Nat Brusiloff from his grandmother (who was Nat's sister) and other family members. The stories of his prowess with the fiddle and of his catastrophic sense of fun took on the character of tall tales—especially in the absence of any commercial recordings.
Sager began to research his ancestor, and discovered that the stories he had heard from family members were true, corroborated by contemporary accounts and by scholars of entertainment history. And that Brusiloff made no major-label recordings did not mean that recordings of him did not exist. Thankfully, there were many—recorded for circulation to radio stations and taken off the radio using RCA's cumbersome home-recording system. Thus we now have the excellent and revelatory two-disc Rivermont compilation Out of a Clear Blue Sky, produced by Sager and featuring the marvelous restorations of Doug Benson, using a variety of sources including second- and third-generation dubs of incredibly rare material.
Disc One is made up entirely of Judson radio recordings featuring Brusiloff and his usual studio group, which notably included New Orleans clarinetist Tony Parenti, recorded circa mid-to-late 1930. The Brusiloff Judsons are so scarce that many were available for the compilation on cassette copies of cassette copies. Doug Benson, a long-time friend of Sager's, engineered the various recordings with sufficient wizardry that one does not notice any aural discrepancy between selections. One is merely moved by the sprightly, bouncy hot dance music of a good band—led by a stellar violinist. It's a joyous listen.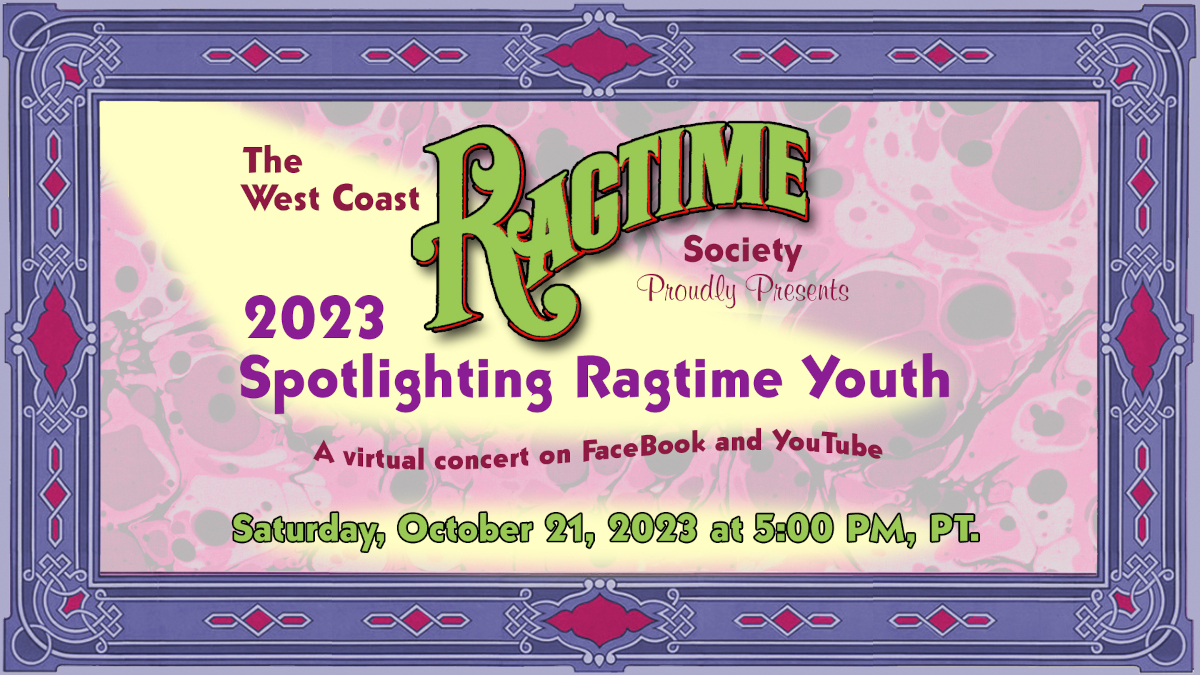 Disc Two features actual radio programs (rather than individual selections) and it is in a sense time travel. The programs on the Rivermont issue are edited compilations of several shows, calculated to showcase Brusiloff's playing. These were recorded in 1931 and 1932. A unique 1932 aircheck of a show featuring vocalist Welcome Lewis is a gem—despite the clumsy RCA technology. Doug Benson deserves kudos for making listenable a recording that would otherwise be unplayable.
The collection is rounded out with selections from Western Electric "Wide Range" recordings, which were as high fidelity as one could hope for in 1934. Finally, a one-of-a-kind family heirloom of the Brusiloff family features Nat and his daughter Carol competing on a radio game show in 1951. On it, Nat plays his composition "Cold Turkey" which was an attempt to cash in on the "novelty violin" craze sparked by Florian ZaBach's recording of Paul Nero's "Hot Canary." Nat and Carol didn't win the cash prize, but a phonograph and a bicycle—and the audio recording of their appearance.
Nat Brusiloff's downfall, which began when he was fired as Kate Smith's musical director by her manager/Svengali Ted Collins, was swift and relentless. Brusiloff was entirely omitted from Smith's 1938 biography though he had played a major part in her radio career. "The Clowning Conductor" was forgotten.
David Sager's advocacy of Nat Brusiloff has brought him back to light, and Doug Benson's restorations have brought his music back to life—Out of a Clear Blue Sky is a compilation for which we can be truly grateful.
Out of a Clear Blue Sky
Nat Brusiloff and his Orchestra
Rivermont BSW-1171
rivermontrecords.com