Doug Benson's work on King Oliver and Wolverines material quickly became benchmarks for what proper audio restoration could reveal. Since those discs in 2007 and 2012 his name on an album has been enough to convince people in the know to trade up for what is destined to become the definitive version, even if they already own all of the underlying material.
He's now worked on a number of releases of acoustic and early electric era recordings, many of which I've enjoyed without realizing they were the result of his magic. Our interview includes fresh word of recent, upcoming, and potential must have albums.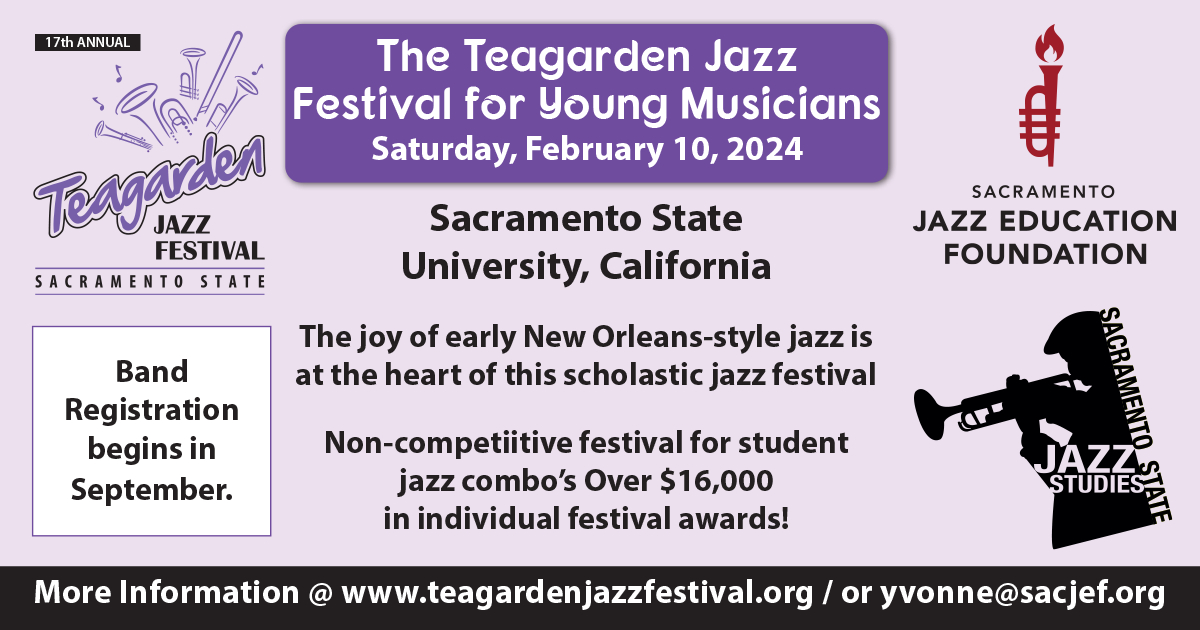 Joe Bebco: How did the King Oliver set come about?
​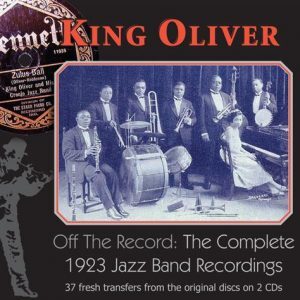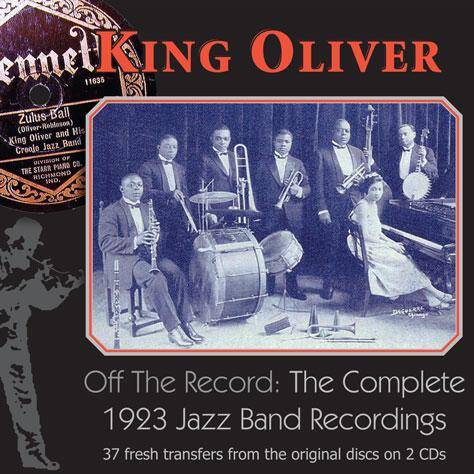 Doug Benson: As a fan of early jazz, I had been listening to those sides since I was a boy, and yet still never felt I had really "heard" them. Existing reissues were mostly cobbled together from previous reissues (meaning dubs of dubs) and the music always sounded far off and muffled. One fantastic exception was the 1974 Herwin LP with all the Gennett material freshly transferred, and not filtered at all. Despite the scratches, the clarity of the music was revelatory to me.
I began wondering if all the Oliver's (Gennett, OKeh, Columbia, Paramount) could be accessed and reissued in a similar way. Improved technology allowed removal of a certain amount of noise without affecting the music. Once my lifelong friend David Sager joined me in the quest, it was an inevitable product.​
​
What are your sources for source material? Where do the original copies come from?​
​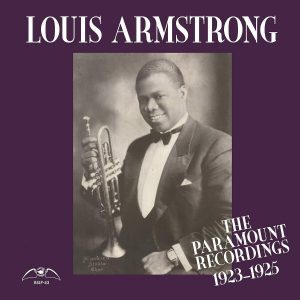 The material for most projects comes through a survey of serious collectors known to have an interest in the artist/genre of the project. Transfers may be provided via Internet or by mail; sometimes original discs are shipped to me so I can make the transfer myself. I have even traveled "interstate" with my portable rig, in order to make large numbers of transfers at the home of a collector.​
​
Is there more audio information to mine from these discs that is heretofore unheard?​
​
Most likely, depending on the individual disc. Some records that are barely listenable with one size/shape of stylus might play like new with another. And once the optimum tracing has been made software solutions for restoration and noise reduction have been improving exponentially over the past few years. ​
​​
Were you surprised by reception of the Oliver restorations? And did it help convince people other similar projects were viable?​
​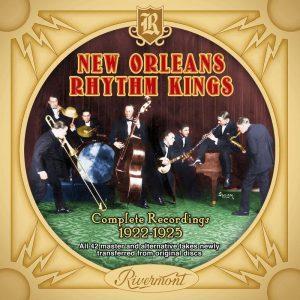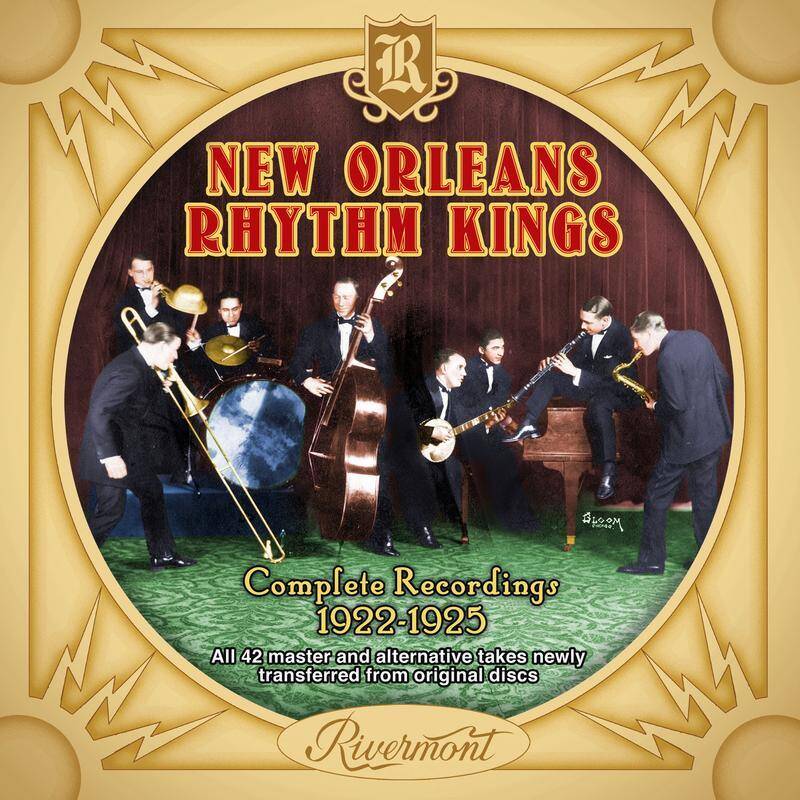 I think David and I were pleased (but not necessarily surprised) by the reception. It was a long overdue set, and because of the high-profile material, it garnered a lot of attention. We have collaborated on several other projects since, including the Wolverines, The New Orleans Rhythm Kings, and a very cool set of airchecks by the Nat Brusiloff orchestra. (Nat was David's great uncle.)​
​
How has audio restoration changed over the decades of your involvement? How much more can we hear now than in the past?​
​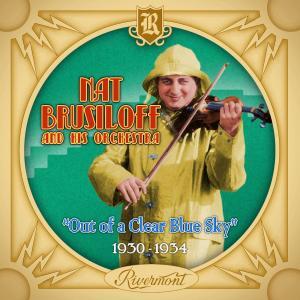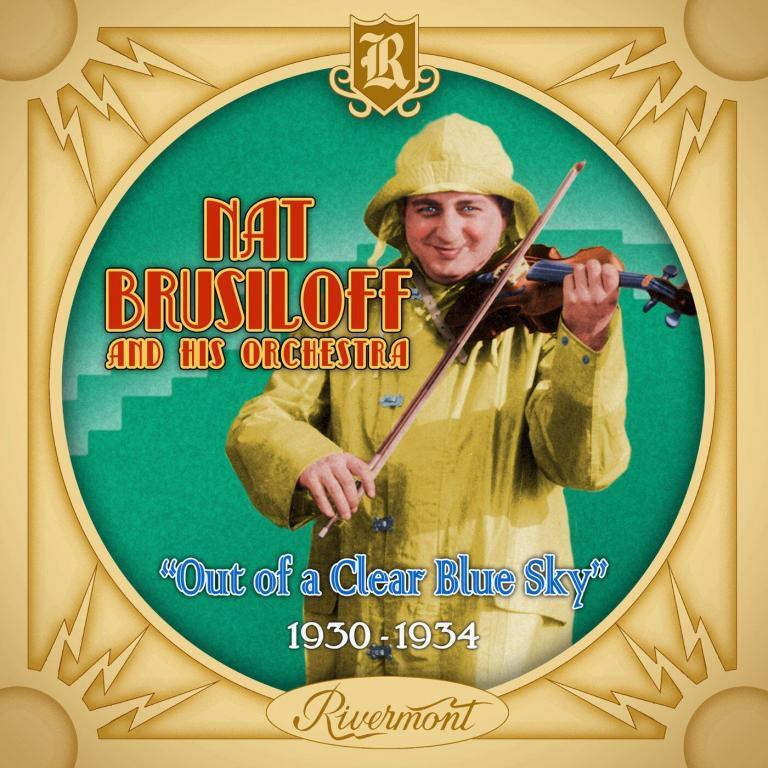 In my opinion, John R.T. Davies all but invented the art of remastering, starting with some clever analog devices in the 1960s. He eventually moved on to digital work, which is where he was when I first got to know him in 2002.
But I think John recognized the caveats of digital; in the late '80s when Sonic Solutions was king, a lot of major releases seemed to show off the software more than the music. We had ridiculously quiet surfaces and bland, muffled ("embalmed" I call it) musical material. Comparing these to original copies of the discs, the difference was profound. Since then, more engineers seem to be letting a bit of noise remain, and the sound is much fresher and more natural.​
​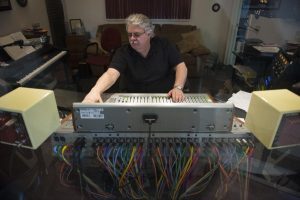 What is your philosophy for audio restoration – Keeping the purity of the original, a neutral "flat" version of the recording, or rather enhance the recording, bringing out hard-to-hear nuances?​
​
That depends on the project and the individual record. I think it's best to make all the original transfers flat and archive them that way. But when it's time to do any serious work on them, it must be tailored to each project.​
​
Does being a musician help or inform your restoration work?​
​
Absolutely, especially when it comes to determining the correct pitch (i.e. rotation speed) of each side. ​
​
What has been your most challenging historic recordings to work with?
​
Two come to mind. First is the 3-disc "Protobilly" set (JSP 5202) where I worked with recordings ranging from 1892 brown wax cylinders to 2017 stereo recordings. The biggest challenge was to create a smooth listening experience as all the mix-and-match final tracks play.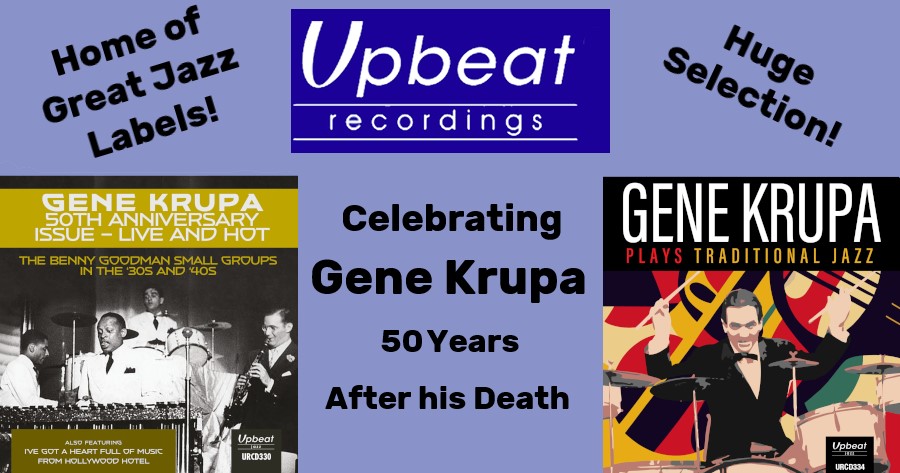 The second is the upcoming 5-disc Ma Rainey set for the George Buck Foundation. Not wanting to rely on previous reissues, it was a job simply tracking down all the songs and their alternate takes… 118 in all (so far). Since they are all Paramounts, the usual issues of poor recording quality and inferior record surfaces were a challenge, even for the discs that were in good shape.
Oh yes, one more. The Charlie Parker Zorthian Ranch tapes, which are privately-recorded horrendous 3rd generation dubs, are slated for release on Verve sometime soon. They actually sound pretty good now!​
​
Most satisfying results obtained?
​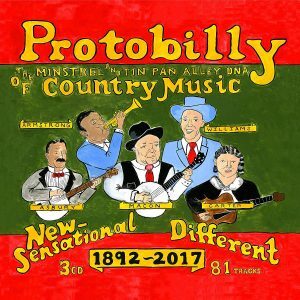 The Rainey and Protobilly sets referenced above! There's also a great set called "Dodo Marmarosa On the Coast 1945-52" (Uptown UPCD27.89/27.90) which is a nice retrospective pulled from many different sources and smoothly compiled.​
​
What's next? What are some of your current projects and priorities?​
​
David and I are tinkering with the idea of a King Oliver Centennial set, releasing not just the CJB, but everything from 1923-31. We've also been asked numerous times about the Clarence Williams Blue Five recordings. ​
​
You run a recording studio, what kind of music does you clientele record?​
​
Everything from Classical to Rap; but specializing in live jazz groups. Check out this video, made in 2018 to promote Commodore.​
​​
Could you explain what's special about the design of your recording room? (David Sager told me to ask.)​
​
Among other things, there are no parallel walls, so standing waves are not so much of a problem. I also have a series of double-pane windows between the control room, the main room, and both booths, so that anyone in any room can see anyone else in any room. (Thanks Dave!)​
​
What instruments do you play.​
​
Piano, bass, vocals, trombone, & cornet mostly.​
​
You've produced albums of your original compositions using local musicians, say whatever you would like to about that.​
​
Again, watch that video. It features 63 local musicians and really showcases the talent in our obscure area of the US. ​ (Sager's in it, too.)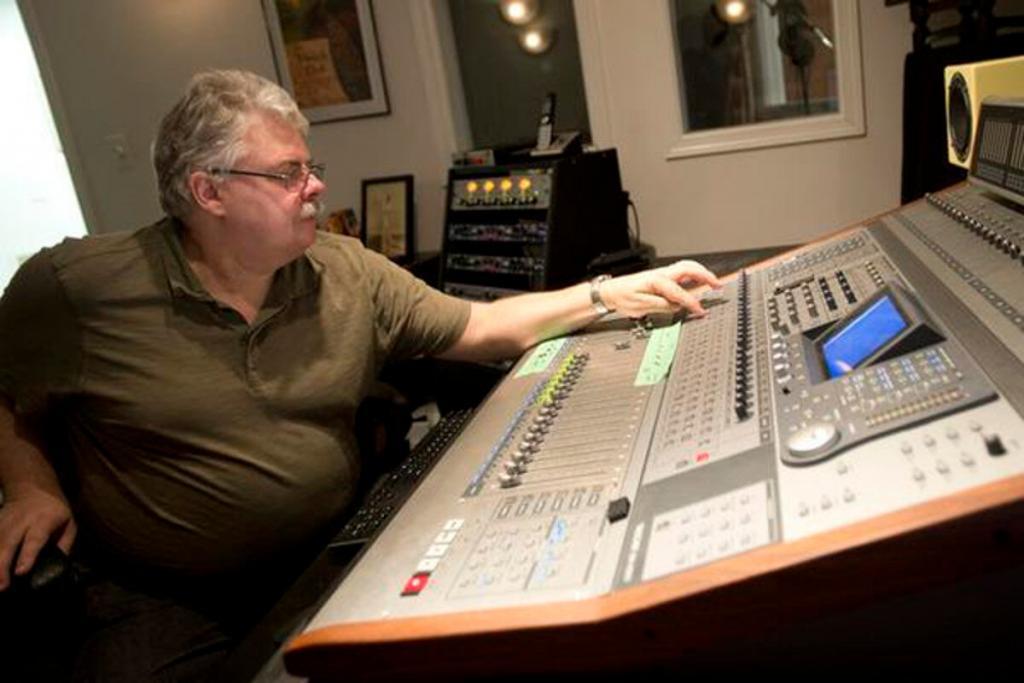 ​
You wrote a musical about the issue facing families with autism, could you say something about that and any more recent autism outreach you are engaged in.​
​
"Andrew Michael" was mounted in 4 cities back in 2002, and addressed the issues facing our families at that time, such as adversarial doctors, educators and churches… and many other things. In those days, the incidence rate was about 1:2000 live births. Now it's around 1:63; so it's kind of impossible to ignore anymore.
My wife and I have long wanted to start a non-profit to provide housing and life care for adults with autism (like our son) once their families are gone. There are so many obstacles and hoops to jump through that it's almost impossible to start a non-profit while being one of the families in need! Still trying to figure that part out.
Thank you! I'll be eagerly awaiting your next releases!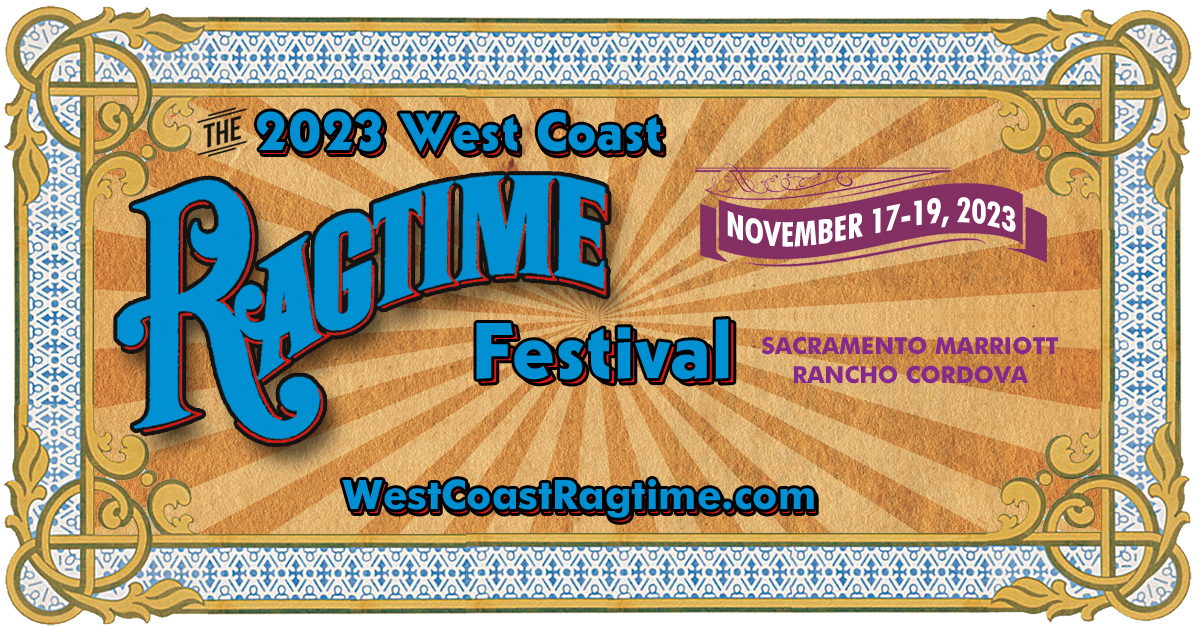 ---
Learn more at Doug Benson's Commodore Studio