THE FAMOUS BLACKBIRD REVUES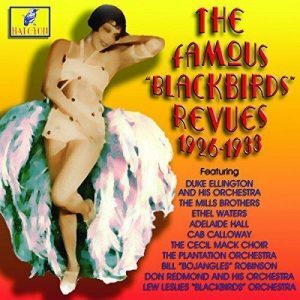 The recent revival of 1921's Shuffle Along, the first Broadway show to be written and performed by African-Americans, is a welcome event. The score by Eubie Blake and Noble Sissle is intact in the new Broadway version even if the story has been greatly changed.
But while "I'm Just Wild About Harry" came out of that production, the most successful black musical revue on Broadway in the 1920s was actually Blackbirds of 1928. Ironically its music was written by a pair of notable whites (composer Jimmy McHugh and lyricist Dorothy Fields) but its performers, which included singer Adelaide Hall and dancer Bill "Bojangles" Robinson, were African-Americans.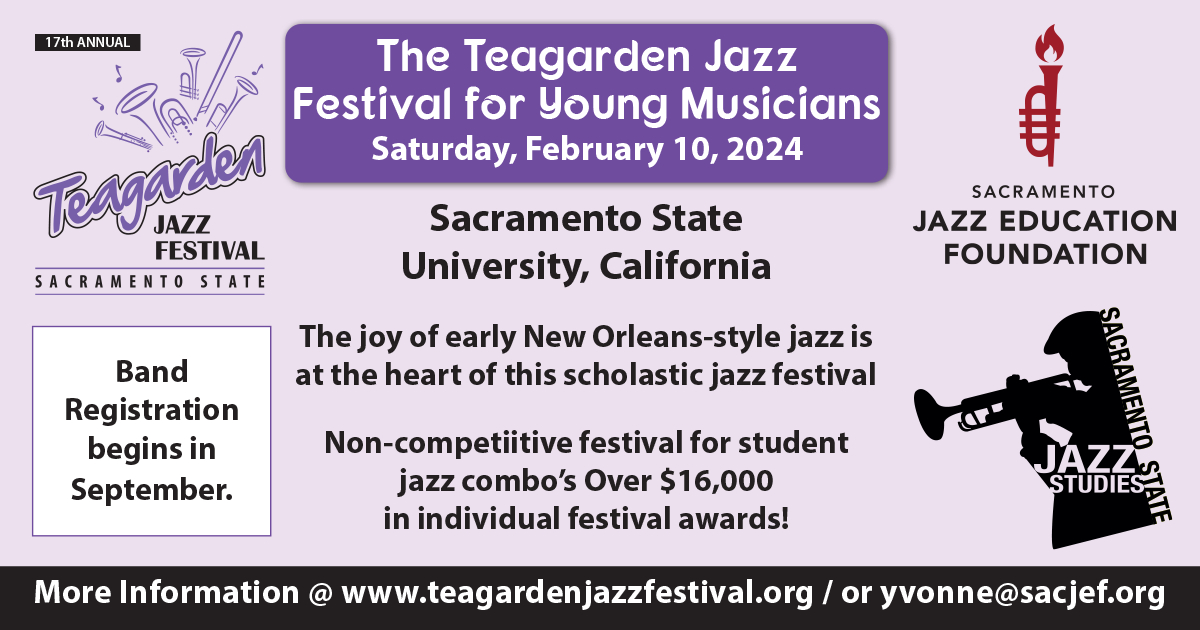 Impresario Lew Leslie had had success with the show Blackbirds which played in London during 1926 and starred the short-lived singer Florence Mills. Its successor, Blackbirds of 1928, ran for 518 performances and introduced such songs as "I Can't Give You Anything But Love," "Diga Diga Do," "Doin' The New Low-Down" and "I Must Have That Man."
The Famous Blackbird Revues, a recent reissue, has the most significant recordings that came out of these productions. There are six selections from the original Blackbirds show; four performed by 1926's Plantation Orchestra and two numbers recorded in 1928 by Lew Leslie's Blackbirds Orchestra. While none of those songs became standards, the playing of the two hot dance bands is excellent, Also included are two songs from the short-lived Blackbirds Of 1930 performed by Duke Ellington's orchestra with vocals by Dick Robertson. Both of the Blake-Razaf songs caught on with "You're Lucky To Me" getting many recordings during the era and "Memories Of You" becoming Blake's biggest hit.
The remainder of this CD is as close as possible to an "original cast" album of Blackbirds Of 1928 even though it was recorded during late-1932/early-1933 and (other than Adelaide Hall and Bojangles) features performers who were not in the show. These recordings were originally released as a set of four 78s. Featured are the Mills Brothers, Ethel Waters, Bojangles (with Don Redman's orchestra), Adelaide Hall, and Duke Ellington's big band, all in prime form.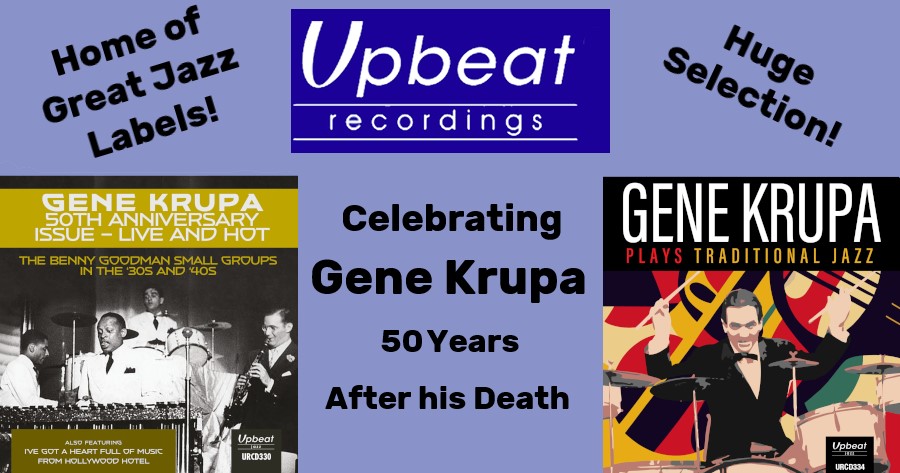 The CD concludes with a seven-song medley of the hit songs from Blackbirds of 1928 played by Ellington's orchestra which is only fitting since Duke (who was not directly associated with the show) helped to make "Diga Diga Do" and "I Must Have That Man" famous.
Hopefully someday Blackbirds Of 1928 will receive its own revival.
The Famous Blackbird Revues 1926-1933 (Halcyon DHDL 157, 19 selections, TT = 59:21) www.cityhallrecords.com
MADAME TUSSAUD'S DANCE ORCHESTRA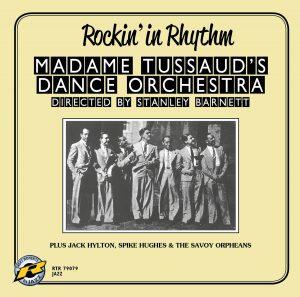 The 18 recordings of Madame Tussaud's Dance Orchestra, the 16 best of which are included on Rockin' In Rhythm, have always occupied an unusual place in jazz history. Eight of the performances by the British big band directed by Stanley Barnett during 1933-34 use arrangements that are nearly identical to those heard on Duke Ellington's recordings of the era. Such Ellington-associated numbers as "Rockin' In Rhythm," "Jazz Cocktail," "Mood Indigo" (which includes an early vocal), "Stevedore Stomp,' "Lightning," "Sophisticated Lady," "Echoes Of The Jungle," and "Old Man Blues" have ensembles that could easily be mistaken for Ellington's even if the great soloists are replaced by less distinctive if quite decent solo statements. Considering that Duke Ellington had only been a major name since 1926-27, these recordings show just how much of an impact Duke had already had on the music scene, and he still had another 40 years to go.
Also included on this intriguing CD are the earliest recording by someone other than Ellington of one of his compositions (The Savoy Orpheans' "Jig Walk" from 1926), two Duke pieces performed during 1930-31 by Spike Hughes' impressive British band, and five numbers from Jack Hylton's orchestra of 1932-33. The Hylton selections include tributes to Louis Armstrong ("St. Louis Blues") and the Mills Brothers ("Goodbye Blues") along with the remarkable "Ellingtonia." The latter is a three-minute medley of "Black And Tan Fantasy," "It Don't Mean A Thing," "Mood Indigo," and Duke's version of "Bugle Call Rag." It is quite impressive and features the British musicians coming very close to sounding like the Duke Ellington Orchestra with close impressions of trombonist Tricky Sam Nanton and altoist Johnny Hodges. Considering how unique Ellington's band always was, the performances of Madame Tussaud's Dance Orchestra and Jack Hylton's band are quite a feat.
Rockin' In Rhythm (Retrieval RTR 79079, 24 selections, TT = 69:06) www.challengerecords.com
BRUN CAMPBELL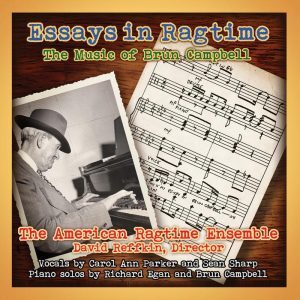 Pianist Brun Campbell (1884-1952), a student of Scott Joplin, is the recent subject of a book written by Larry Karp called Brun Campbell: The Original Ragtime Kid (McFarland Press). In conjunction with the book, Campbell's music is fully explored on Essays In Ragtime.
After a brief career as a ragtime pianist and composer, Campbell became a barber and only played music part-time throughout much of his life. In the 1940s he became more musically active and went out of his way to pay tribute to Scott Joplin's legacy during a period when Joplin was often overlooked if not completely forgotten. Campbell was documented in the later part of his life performing around 30 solos. Since apparently none of his compositions were published, all that is known about his music stems from those recordings.
On Essays In Ragtime, violinist David Reffkin and his American Ragtime Ensemble (which in this versions is a quintet comprised of violin, clarinet, string bass, drums and either Brenda Tom or Bob Wall on piano) are featured on some of the selections, a few of which have period singing by Sean Sharp and the operatic Carol Ann Parker. This is the first time that any of Brun Campbell's songs and rags has been recorded by an ensemble. Other selections are taken as piano solos by Richard Egan.
The performances on this rewarding CD not only include Campbell's better originals and a medley of five of his more fragmented pieces, but versions of "Maple Leaf Rag" and "Frankie And Johnny" that are based on his recordings. Because he was a somewhat eccentric folk ragtime composer, and an erratic pianist during his last years, these renditions display both the imperfection of his music and the originality of his ideas. A special bonus is the inclusion of four Brun Campbell solos from the mid-to-late 1940s that had not been previously reissued.
This very generous release (how did they fit more than 82 minutes of music on this CD?) is a superior introduction to the music of Brun Campbell.
Essays In Ragtime (Rivermont BSW-2236, 29 selections, TT – 82.36)
www.rivermontrecords.com
ECHOES OF SWING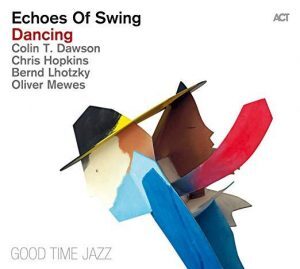 Echoes of Swing is a European quartet comprised of Colin T. Dawson on trumpet and occasional vocals, altoist Chris Hopkins, pianist Bernd Lhotzky and drummer Oliver Mewes. Its music ranges from swing that hints at the John Kirby Sextet (with Dawson and Hopkins influenced by Charlie Shavers and Russell Procope) and the flavor of New Orleans jazz to 1950s cool-toned West Coast jazz and bits of freer moments.
Their recent CD Dancing is filled with some surprising levity, effortless switches between styles, colorful originals (including a tribute to Willie "The Lion" Smith) and radical reworkings of such songs as "Charleston" (which is turned into a waltz), "All You Want To Do Is Dance," "Moonlight Serenade," and "Original Dixieland One Step."
Although the group would benefit from the inclusion of a string bass (the use of the bass drum really does not compensate) and the handful of vocals are forgettable, Lhotzky's versatile piano playing (which sometimes finds him breaking into heated stride) and the solos and interplay of the two horns make this a spirited, inventive and worthy release.
Dancing (ACT 9103, 16 selections, TT = 61:36) www.actmusic.com
JAZZ CLASSIC OF THE MONTH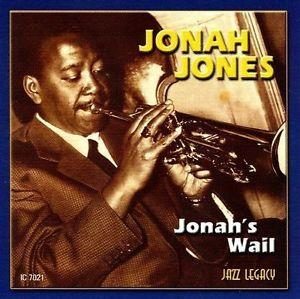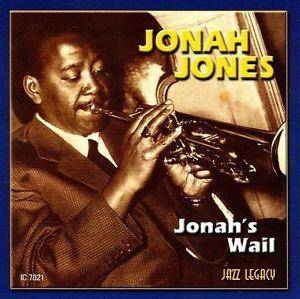 After periods of time as the trumpeter with Stuff Smith's Onyx Club Boys in the 1930s and as a key member of the Cab Calloway Orchestra (1941-52), Jonah Jones gained unexpected fame a decade after the swing era ended. Emphasizing a shuffle rhythm with his quartet and sometimes playing muted, he had hit recordings of "It's All Right With Me," "On The Street Where You Live," and "Baubles, Bangles and Beads." Jones became a fixture in the swing and easy-listening market for 20 years.
However in 1954, before his hits, Jonah Jones recorded what was arguably the most exciting recording of his career. While in Paris, he teamed up with the magnificent soprano-saxophonist Sidney Bechet on eight performances. The assertive Bechet, who disliked dominant trumpeters, preferred to have the trumpeter play a solid melodic lead while leaving space for his own playing. He obviously enjoyed Jones' approach for they brought out the best in each other during this competitive session. The sparks really fly as Jones and Bechet battle each other, particularly on the two versions of "When You Wore A Tulip" and "Chinatown, My Chinatown," with "Crazy Rhythm" and "Somebody Stole My Gal" not falling far behind. To say that this music is stirring is an understatement.
That historic encounter is released in full on Jonah's Wail along with six songs from an unrelated session that matches Jones with the fine French swing tenor-saxophonist Alix Combelle. They create some musical magic of their own, particularly on the title cut" and "Love Is Just Around The Corner," but it is the Bechet-Jones session that makes this Inner City CD (a reissue of their earlier Lp) a true classic.
Jonah's Wail (Inner City IC 7021, 14 selections, TT = 58:02) www.innercityjazz.com
---
In each issue of The Syncopated Times, this monthly column features reviews of CDs by classic jazz, 1920s and '30s, New Orleans jazz, Swing and Dixieland artists. A steady stream of rewarding releases comes out every week and I will endeavor to cover many of the best. If you wish to have your CDs considered for review or need liner notes, bios or press releases, feel free to drop me a line [email protected]_or send the music to Scott Yanow, P.O. Box 1220, Lake Hughes, CA 93532.