Although the French Quarter Festival and The Jazz & Heritage Festival were cancelled for October and postponed to its usual April-May period for next year, the live performance venues are operating as best they can. The NolaXNola efforts showcased 191 participating bands and locations for the October period and many other smaller venues were offering live shows. The vaccine and mask mandates have been in effect since mid-August and have not curtailed the enthusiasm of the fans.
♫ ♫ ♫ ♫ ♫
WWOZ (90.7 FM) will repeat its successful "Jazz Festing in Place" broadcasts during the same period and has arranged for an aural delight featuring prior performances as posted on their website.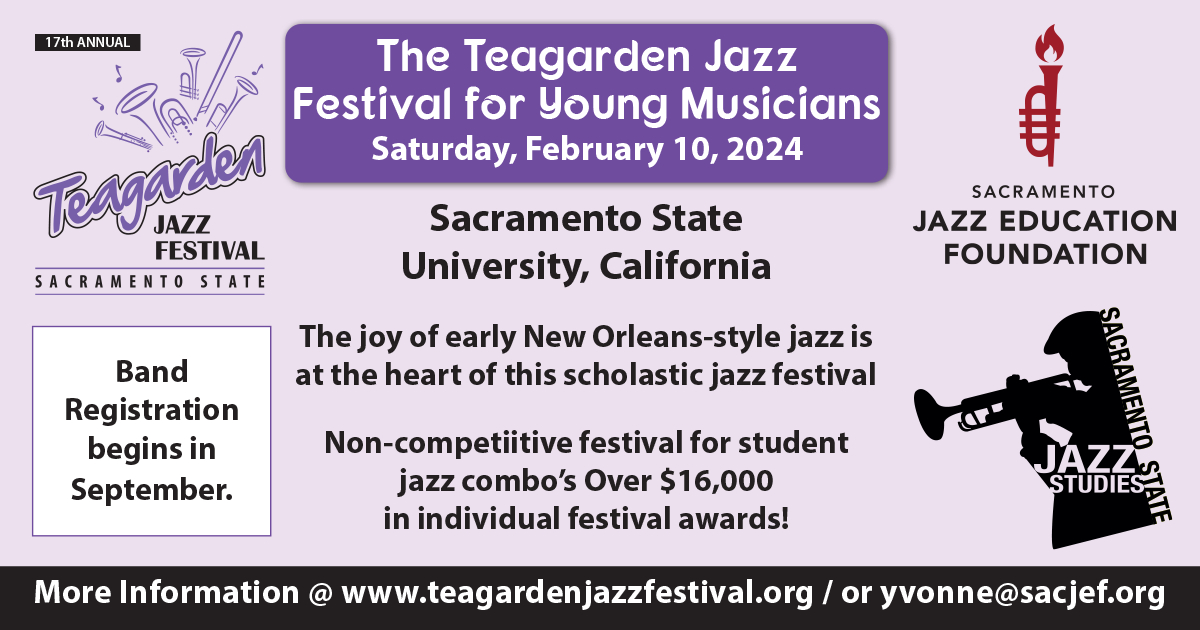 ♫ ♫ ♫ ♫ ♫
The New Orleans Jazz Museum offers many outlets for music fans with its exhibits, performances, and support groups helping the musicians and culture bearers of the city. Their afternoon porch concert series has expanded to include not only Tuesdays but Thursdays and Fridays as well. Continuous performances will be held on October 12th from 10:00 a.m. to 8:00 p.m. We plan to be at that event and some of the other concerts too.
The Jazz Museum site has been instrumental as a depot for distribution of food, building materials, etc. and assists many charitable organizations in their post-hurricane efforts for recovery and restoration.
Their all-day NOLA River Fest has been rescheduled for October 23rd.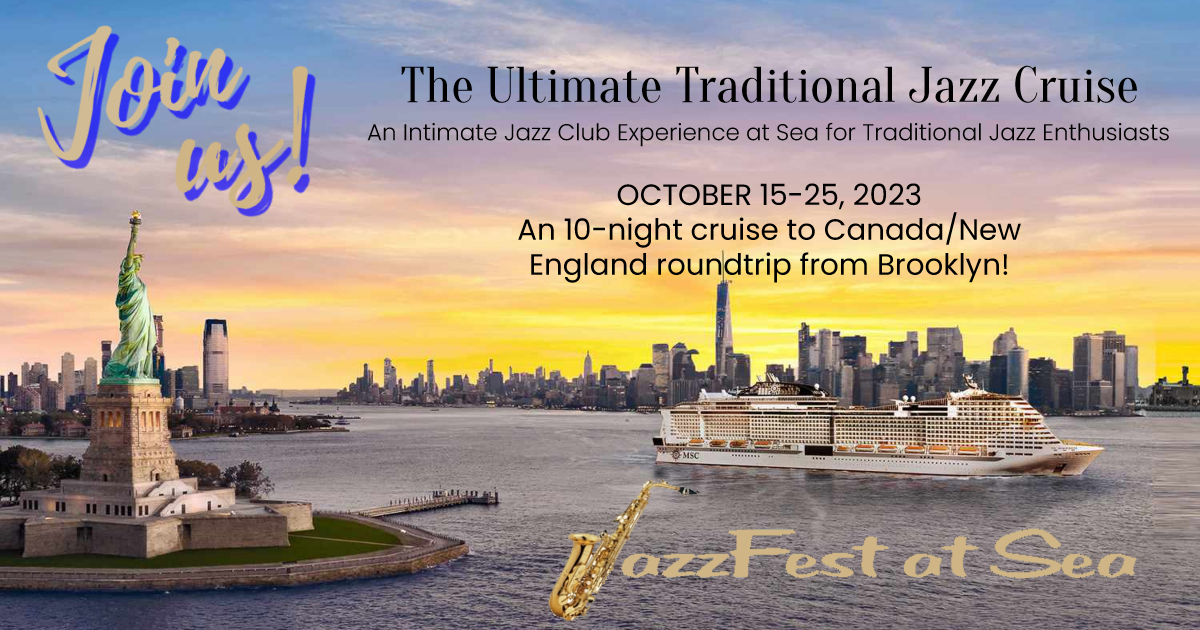 ♫ ♫ ♫ ♫ ♫
The Krewe of Red Beans has planned surprise porch/yard concerts for musicians who lost festival gigs. Individual homeowners signed up to "host" a concert and then the site and band is revealed. Since the attendance is limited, the announcement is at the last minute prior to the start so a huge crowd does not overwhelm any neighborhood. This is definitely an interesting concept that we hope will provide some financial relief for many musicians.
♫ ♫ ♫ ♫ ♫
Preservation Hall Lessons Webinar Series continues to offer its free instructions for teachers, parents, music therapists and other interested parties. Check their website (www.preservationhall.com) for additional information on the 5 part series focusing on various instruments and techniques offered by the Hall musicians. Their evening music performances from Thursday through Sunday have now added a Wednesday feature. They are also promoting other bands during some afternoon sessions allowing their venue to accommodate other performers.
♫ ♫ ♫ ♫ ♫
The Palm Court Jazz Café had its grand reopening on September 29th after an initial two week delay caused by Hurricane Ida. We are looking forward to many evenings there on our upcoming trip to the Quarter.
♫ ♫ ♫ ♫♫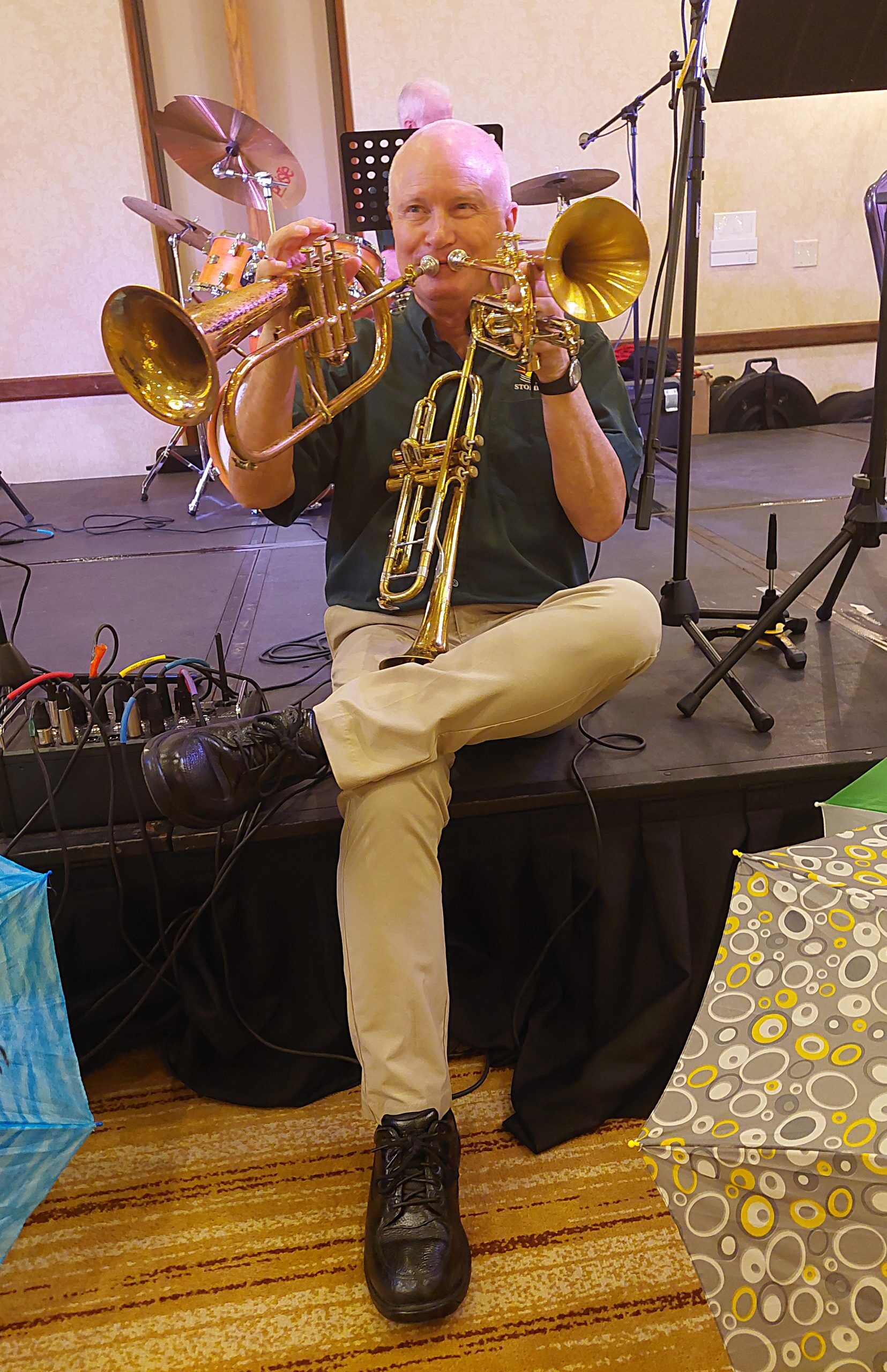 On the local scene, the Arizona Classic Jazz Society held its first meeting of the fall season after its usual three month summer hiatus. The Sun City Stomperz provided the afternoon's entertainment and there was lots of dancing and big smiles on the faces of folks who had not seen each other in three or more months. Leader and Founder Ernie Landes (tb), Clark Chaffee (dr), Dan Reed (tp, cnt, flgl), Lloyd Shaffer (p), Chuck Stewart (tuba) and Steve Means (cl) got the audience up on their feet with many jazz standards.
At the several breaks, Cheryl Thurston and her jammers provided a continuous flow of music. Sharon Tataren (v), Marj Scooros (wash) and Paul Green (tuba) played beautifully with each other. Diana Perez (v, p) and Arizona's own Elvis Presley impersonator, Rod Lindstrom (v, p) hit the keyboards with additional tunes. It is very fun group and all are anxiously waiting for the Arizona Classic Jazz Festival beginning November 4th through the 7th. It was the only live festival in 2020 and one of the few to not be "virtual" in 2021.