Pete Allen, who plays most of the reeds but is best known as a clarinetist, first recorded with his brother banjoist Bernie Allen's group in 1976. He worked with trumpeter Rod Mason during 1976-78 and has primarily led his own bands since then, recording prolifically for many labels. A musician whose style straddles the boundaries between New Orleans jazz and swing, Allen regularly leads a septet but for some occasions he heads a quintet called the Dukes Of Wellington drawn from the larger group. While based in the United Kingdom, Allen has also been successful through the years during several trips to the U.S., appearing at classic jazz festivals.
The Dukes Of Wellington, which is featured on I Wish You Love, teams Allen (on clarinet except for an appearance on baritone sax) with trumpeter Andy Dickens, pianist James Clemas, bassist Dave Hanratty, and drummer Richie Bryant. The CD contains a lot of variety in its repertoire and style. Six of the 14 songs feature vocals by Allen, Dickens or Clemas with each of the singers sounding much better than the usual musician vocals that trad bands often feel compelled to have.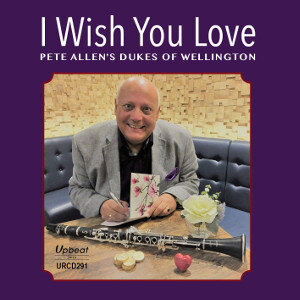 On the program, the group plays relaxed but heated versions of "Weary Blues," "Rosetta," and "Jazz Me Blues," a few ballads including "Moonlight In Vermont," individual features (Allen is showcased on "As Time Goes By" and pianist Clemas on a spirited "Sidholme Boogie"), the leader's original "Chrissie's Calypso," and a jumping "On the Isle Of Capri." Not every traditional jazz band can pull off such material as "I Wish You Love" (which has a fine vocal by Clemas), "I Can't Begin To Tell You," and "If I Had My Life To Live Over" but the Dukes Of Wellington sound sincere, musical and swinging no matter what piece they interpret.
I Wish You Love is a fine introduction to the spirited music of Pete Allen.
I Wish You Love (Upbeat URCD 291, 14 selections, TT = 69:32) www.upbeatrecordings.co.uk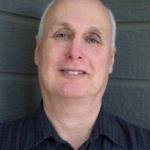 Since 1975 Scott Yanow has been a regular reviewer of albums in many jazz styles. He has written for many jazz and arts magazines, including JazzTimes, Jazziz, Down Beat, Cadence, CODA, and the Los Angeles Jazz Scene, and was the jazz editor for Record Review. He has written an in-depth biography on Dizzy Gillespie for AllMusic.com. He has authored 11 books on jazz, over 900 liner notes for CDs and over 20,000 reviews of jazz recordings.
Yanow was a contributor to and co-editor of the third edition of the All Music Guide to Jazz. He continues to write for Downbeat, Jazziz, the Los Angeles Jazz Scene, the Jazz Rag, the New York City Jazz Record and other publications.