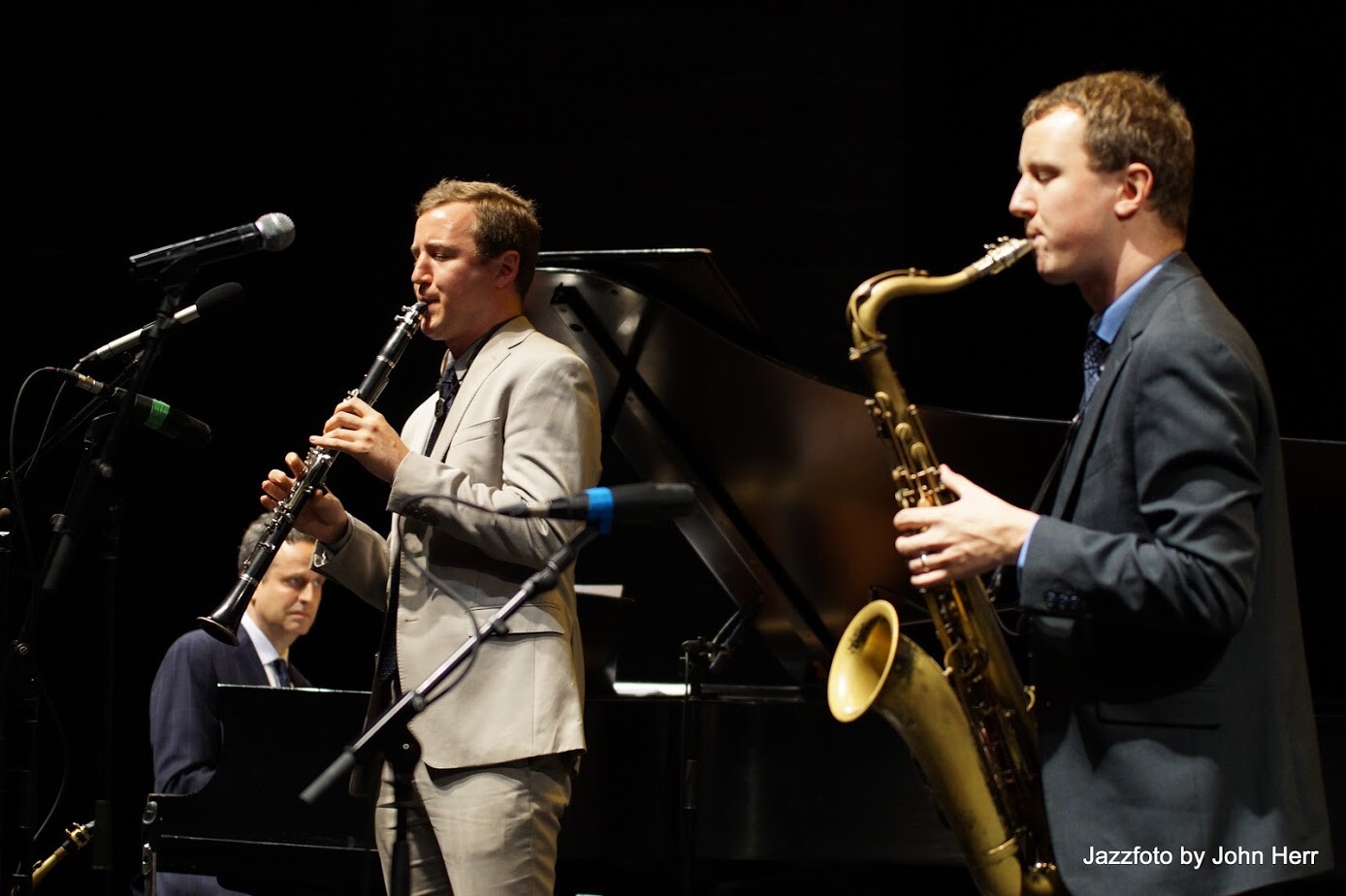 Peter and Will Anderson, twin reed virtuosi, warmed up for their annual Songbook Summit concert series with a well-attended show in the Shea Performing Arts Center at William Paterson University on July 16. The brothers will lead a quintet playing Ellington at Symphony Space in Manhattan Aug 13-15, then bring a different quintet to that small theater to salute Louis Armstrong Aug 21-23. At William Paterson, their combo included pianist Jeb Patton, bassist Neal Miner and drummer Phil Stewart, all longtime associates, and the program included standards from Richard Rodgers, Gershwin, Jimmy Van Heusen, and Antonio Carlos Jobim, as well as the Duke, plus a tune popularized by Satchmo.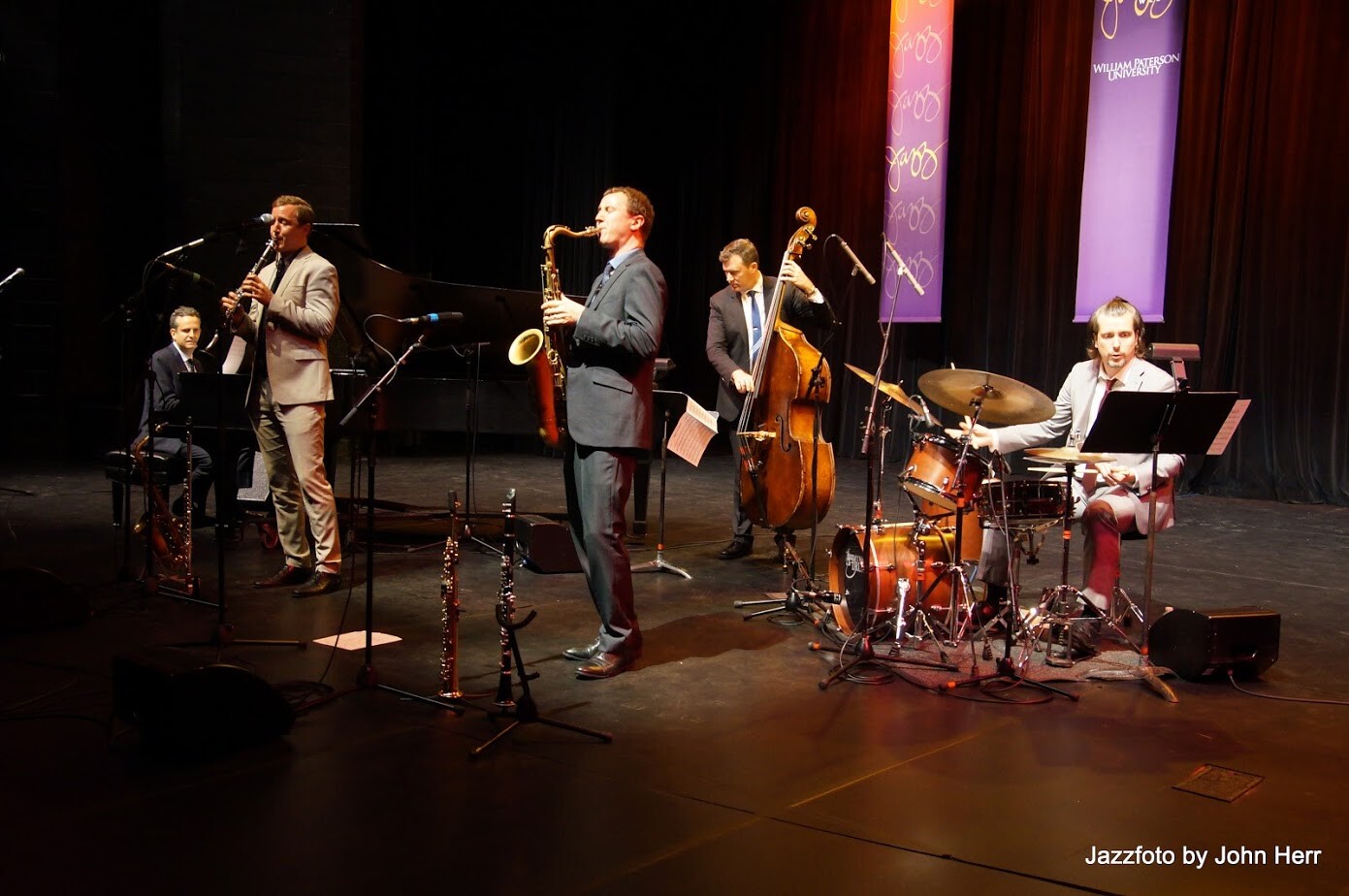 The group opened with Rodgers' "My Favorite Things", Will on alto, Peter on tenor at first, then soprano sax. Will switched to clarinet, with Peter sticking to tenor, for two Gershwin classics, "It Ain't Necessarily So" and "Rhapsody in Blue". Will had an evocative ballad feature on alto with Van Heusen's "Polka Dots and Moonbeams", one of 80 songs the native Syracusan wrote for his friend Frank Sinatra. Will brought out his flute for Jobim's popular "Chega de Saudade", Peter continuing on tenor for that and for an arrangement of Debussy's "Clair de Lune", which saw Will returning to clarinet. The enthusiastic audience could recall that the twins studied at Juilliard, mainly with the great baritone saxophonist Joe Temperley, and absorbed classical repertoire, as well as jazz.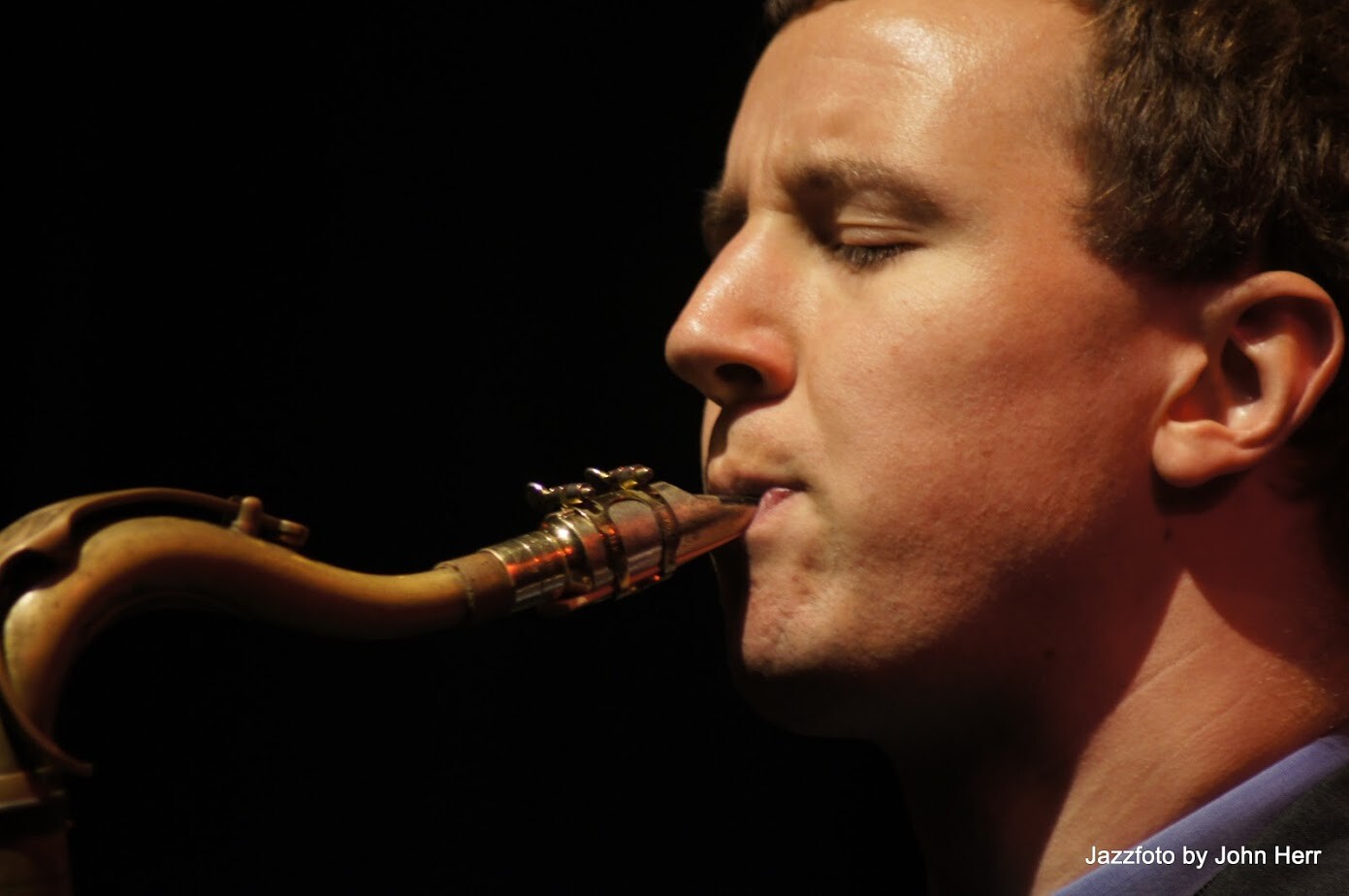 Then it was on to Gershwin's propulsive "I Got Rhythm", Will on alto, Peter on soprano, & Ellington's "The Mooche", the siblings matching each other on clarinet. Peter And Will, both now 32, were born in DC, like Ellington, but have been on the scene for a decade in NYC, and touring nationally (eg, they'll lead a trio at Jazz 'N Caz Sept 20). The night ended on a jubilant note with a tune Armstrong loved to play and sing, "I Can't Give You Anything But Love, Baby". The crowd returned the love with long applause.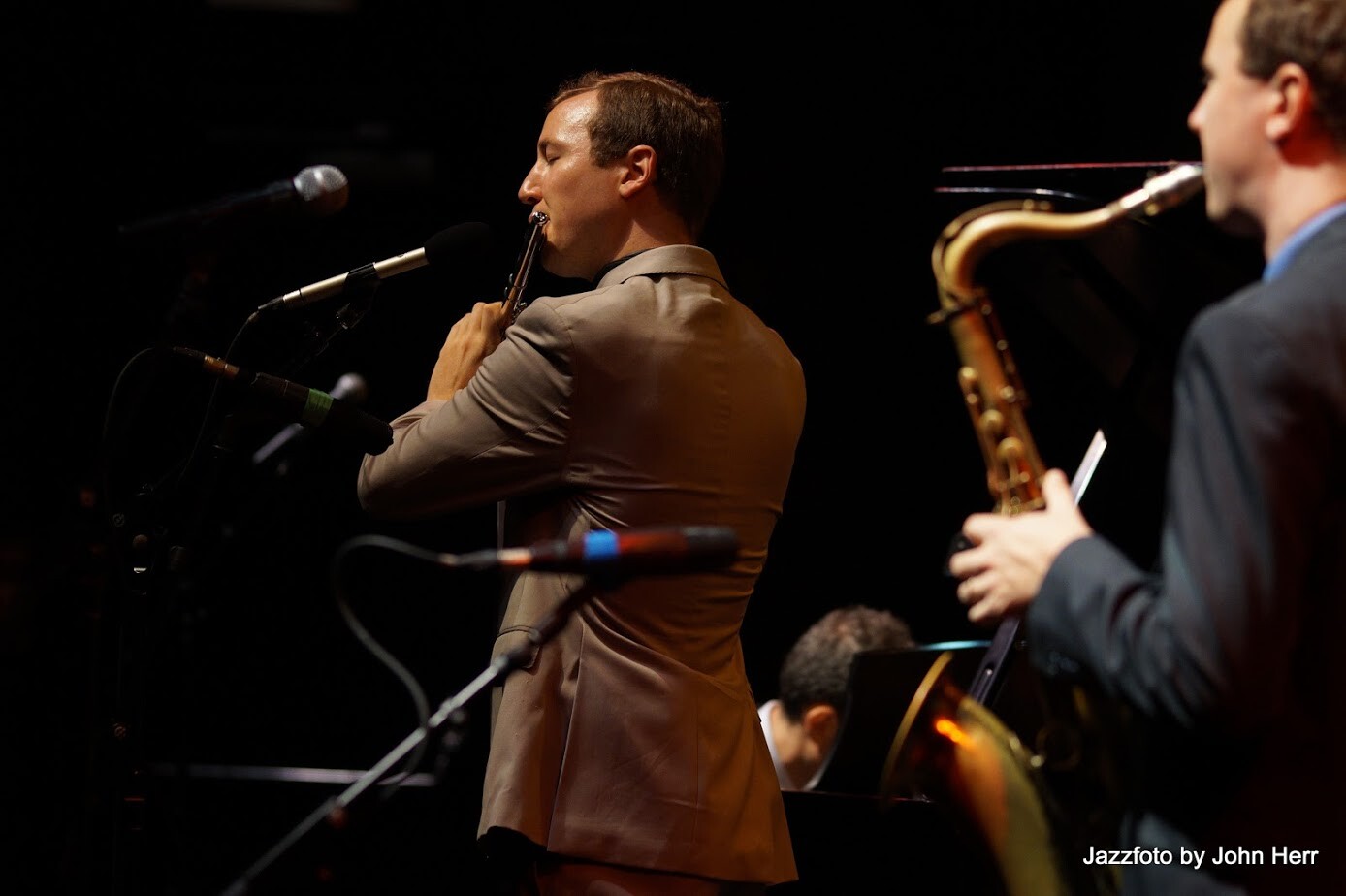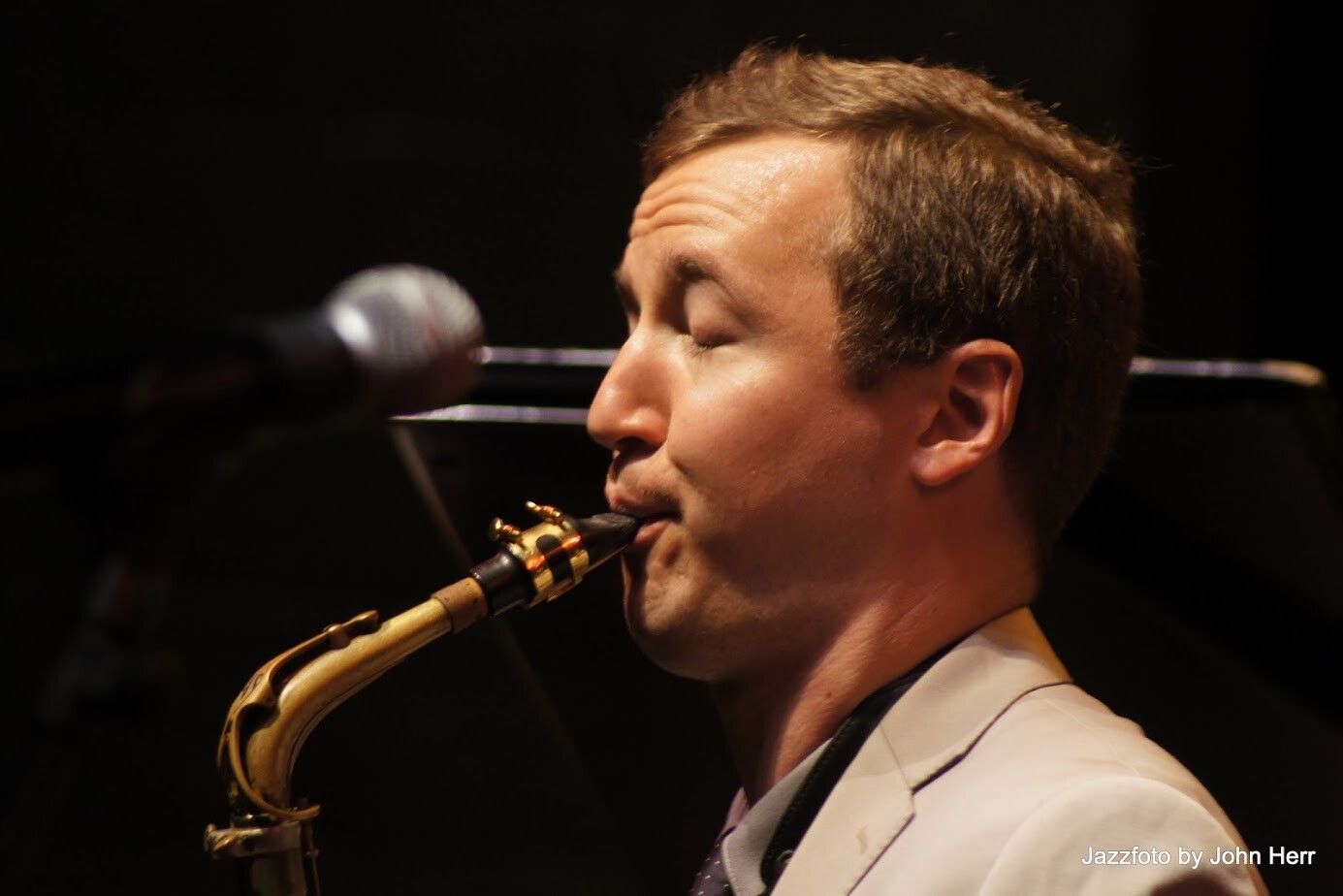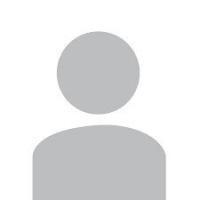 John Herr is a professional jazz photographer working primarily in the North Eastern United States. He photographs multiple concerts a week.