The Preservation Hall Foundation has started a new virtual instruction program with lesson plans that apply to K-12 educators, students, and parents. Access is free and the lesson plans are given by the incredible musicians with their various instruments from the Hall. We have always enjoyed seeing commentator Louis Ford (cl) at either Fest and in the Quarter. More information can be obtained at lessons.preshallfoundation.org. Be sure to spread the word to any teachers, students or parents that you know. From their website:
Preservation Hall Lessons, designed for teacher utilization in either a digital classroom or in-person, includes content focused on introductory and advanced techniques for the range of instruments in a traditional jazz band, stylistic tips, as well as the cultural and historical context of New Orleans music.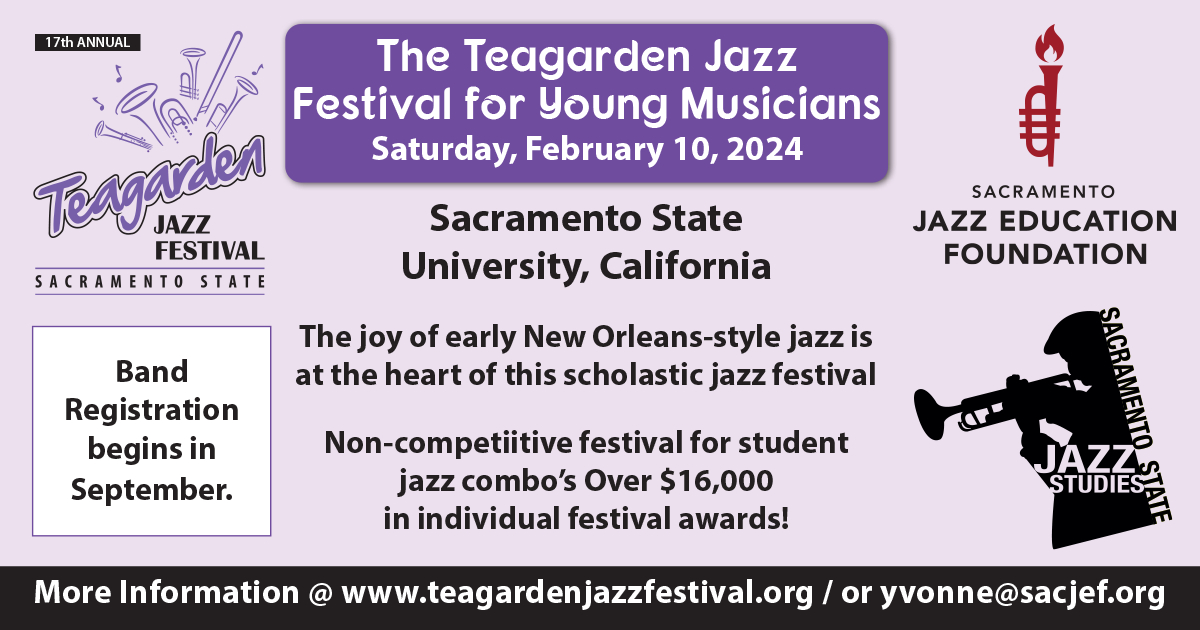 This is one way for the musicians to connect with their audience and keep a presence in their field.
♫ ♫ ♫ ♫
In a spirit of hope, the New Orleans Jazz & Heritage Foundation announced that the Quarter Fest and Jazz & Heritage Festival will be held in October on three consecutive weekends beginning September 30th. So far the line-ups and possible mid-week extensions have not been decided but we are all looking forward to its possibility.
♫ ♫ ♫ ♫
I was thrilled to have a conversation with Dave Bennett, he in the frozen tundra of Michigan with me in the sunny state of Arizona. Dave would have been at the 2020 Arizona Classic Jazz Society festival last November, but he had planned to be on a jazz cruise at the time which was cancelled. As a multi-instrumentalist, he performs in several genres including Rock, Folk, Jazz, and Blues. I have reported on his Jerry Lee Lewis piano style and his Elvis techniques (when performing as the Memphis Speed Kings) as seen at various festivals in the past. But of course his main instrument, the clarinet, is my favorite.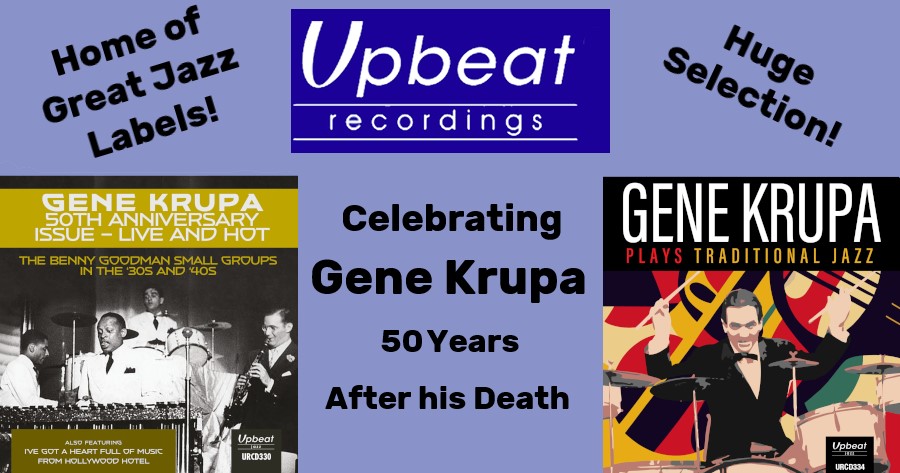 He is keeping busy these days with the opportunity to create some new music after having spent so much time traveling over the years. His last effort—Blood Moon—won several awards and recognition from his peers.
As a consummate performer he misses the presence of the audience and is grateful to have had a few gigs over the summer in Indiana and Mackinaw Island in Michigan. A virtual event will be held at Billy's Tip-N-Inn in Gross Pointe Farms in Michigan. He is looking forward to several live performances during an upcoming weekend in mid-March beginning on the 10th at the Dirty Dog Jazz Café also in Gross Pointe Farms featuring his quartet including Ed Fedewa (gtr), Pete Siers (dr) and Jeff Kressler (p). His website www.davebennett.com will have current information and the new compositions are on Soundcloud.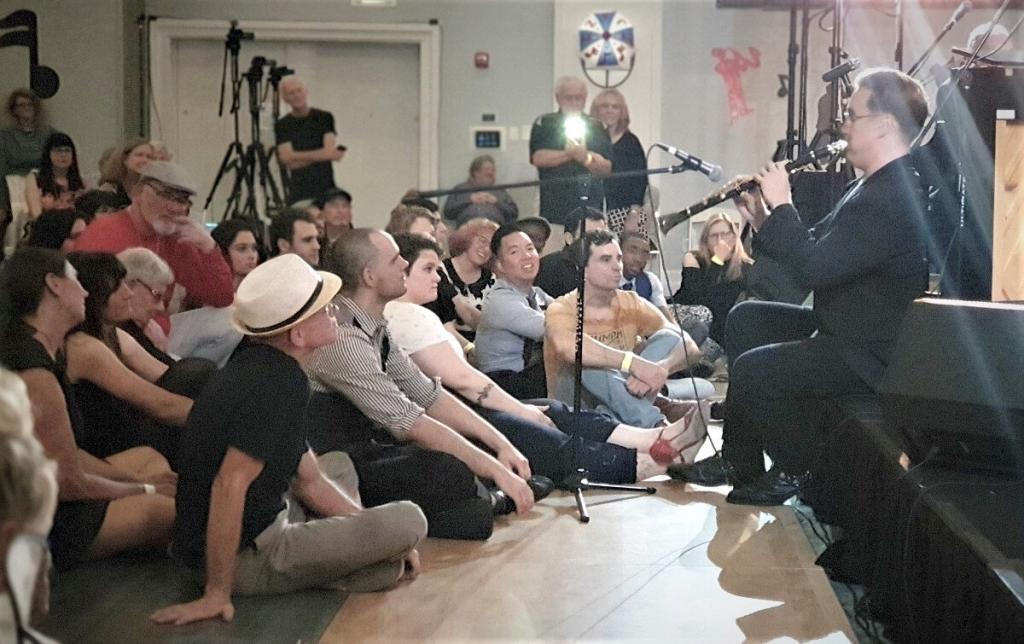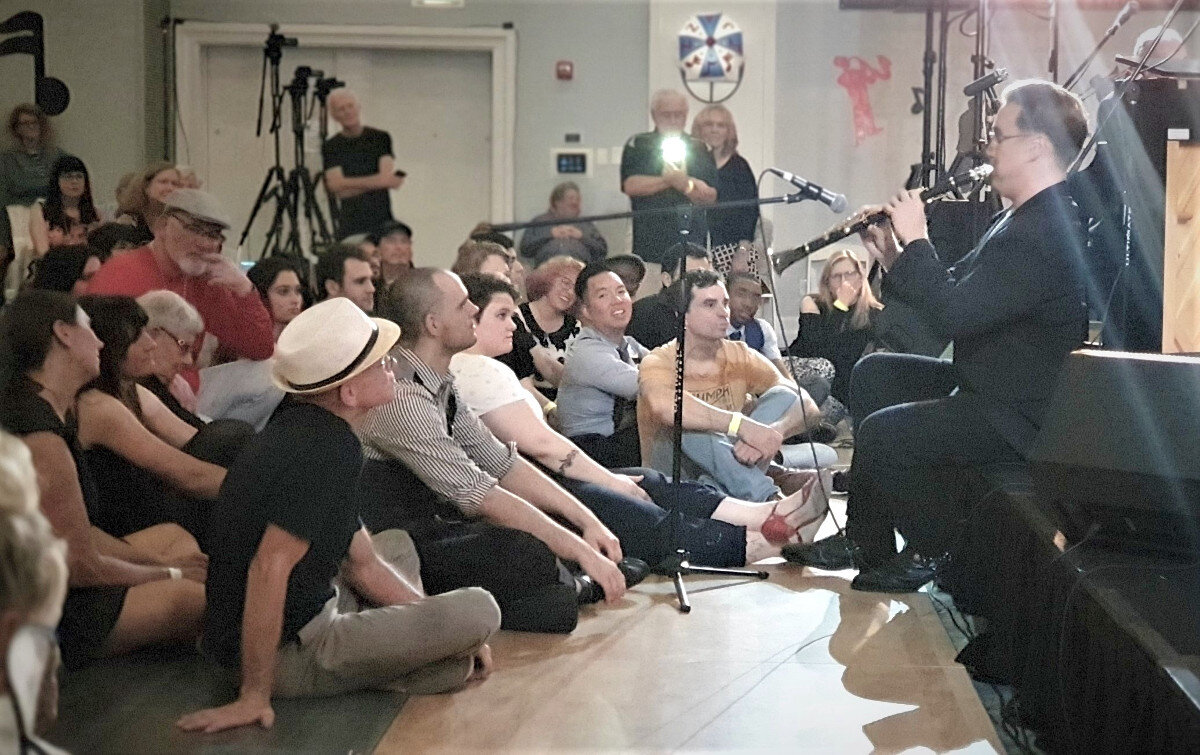 I hope he will again be at the Arizona Classic Jazz Festival beginning November 4th this year. It is always a wonderful weekend and he enjoys getting out of the snow at that time of year!
♫ ♫ ♫ ♫
And speaking of the Arizona Classic Jazz Society with their monthly musical meetings, another Elvis made an appearance at the San Marcos Resort in Chandler. Society Member Rod Lindstrom donned his official costume to channel the moves of the late icon with some energetic piano playing. The Wildcat Jazz Band provided two sets of high energy entertainment and the dancers and all attendees enjoyed the live music!
Leader Rob Wright (bj) with Rob Boone (tb), Rick Peron (tp), Marco Rosano (cl), Evan Dain (bs) and Ken French (dr) had us tapping our feet. Ken and Rick performed in the U. S. Air Force band years ago and hadn't seen each other in quite a while.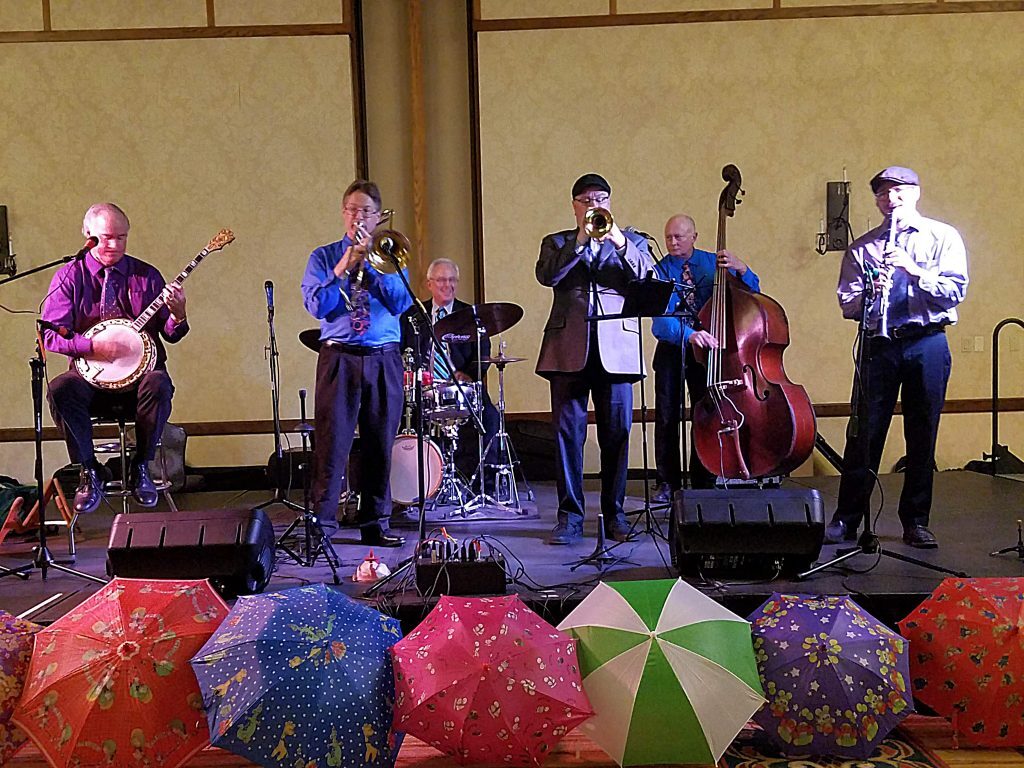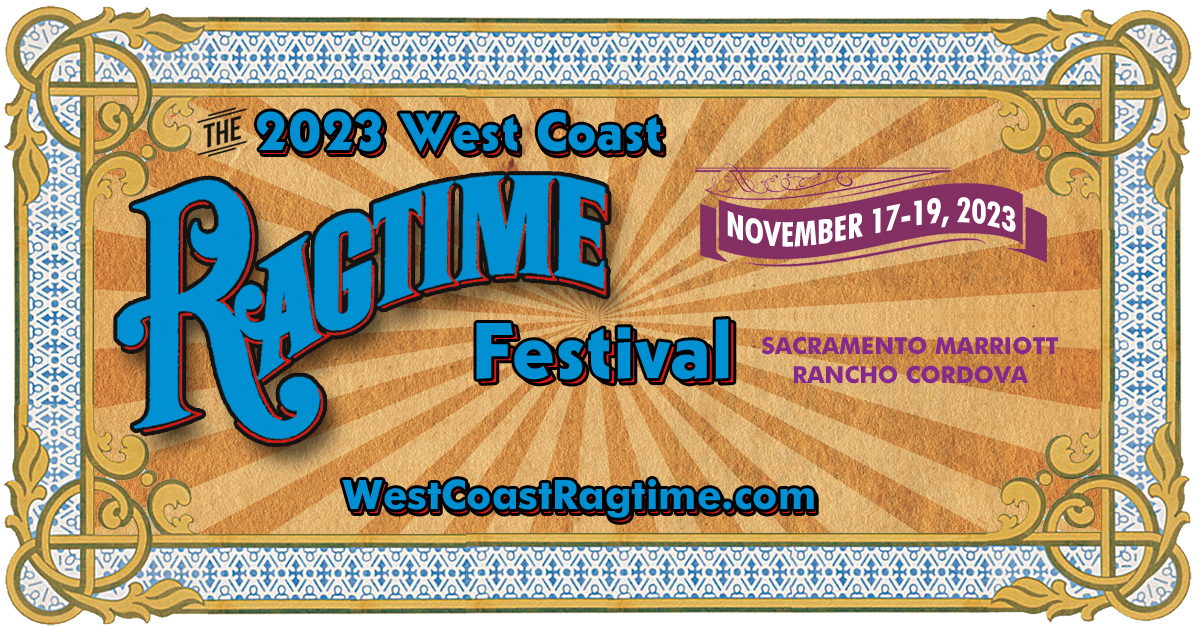 Ken now lives in North Phoenix and sat in with the band for this engagement. It was obvious he enjoyed playing with a former band mate and the group. With a bouncy opening set, "When You're Smiling," "On The Sunny Side Of The Street," "Putting On The Ritz," and "Struttin' With Some Barbecue" got the dancers on their feet. "Basin Street Blues" and other tunes took us vicariously to New Orleans and its musical influences.