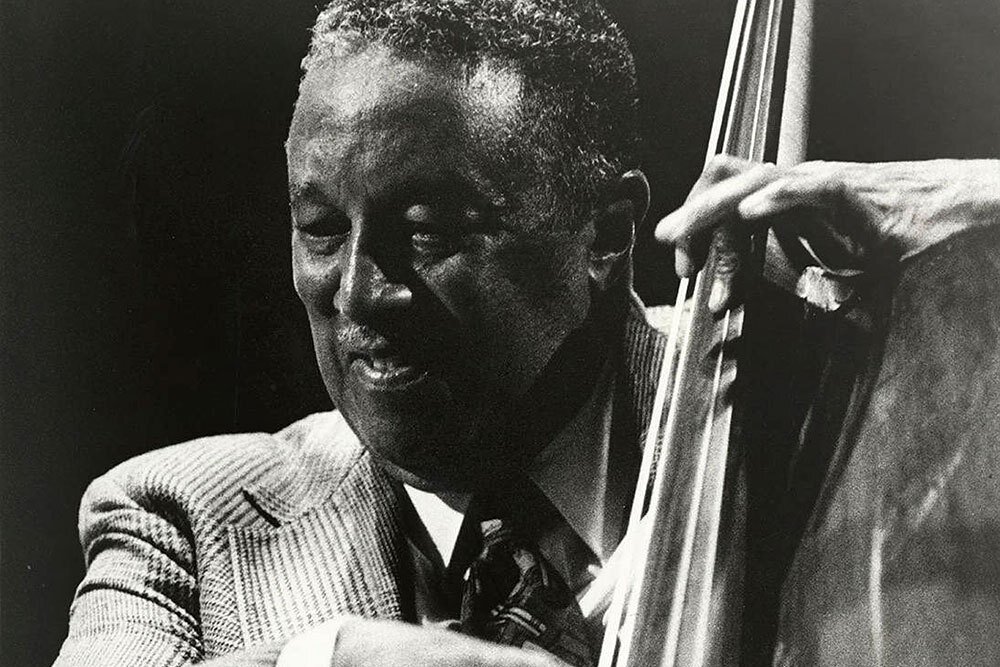 For many jazz lovers, Ray Brown's one of the "greats" with a long list of recordings where he's the leader. He's also listed on several notable recordings as a sideman. When I hired him for the Elkhart Jazz Fest he mentioned that he could bring Benny Green for piano and Jeff Hamilton on drums. Jeff hails from where jazz recording began, Richmond, Indiana. He brought a lot of his neighbors to Elkhart for the trio's performance (and the festival). Benny's reputation on piano remains very strong today. Over the years he's worked with the likes of Art Blakey's band or Freddie Hubbard's quartet. We were very pleased to have this fine trio at the jazz festival.
At EJF the trio worked several venues on Friday and Saturday but we saved the best for the last set: the Midwest Museum of American Art. Early Sunday afternoon, I parked my truck and looked for Ray but was told that he had already gone to the museum. I checked the closet and the case for his bass was still there. Two high school jazz band students had told Ray they would bring it to the museum for him on Sunday. When they moved the case to my truck they were very pleased. One commented that he thought a bass and its case would be heavier! When we arrived at the museum I noticed that Benny Green was running across the road and up to the museum door. I opened it for both Benny and the boys. Ray was standing inside and began chewing on Benny for almost being late. When Ray saw the boys, he told them to take the bass case to the stage area and they did.
At this point, things became a bit hectic. Ray walked over to the case and when he opened it he suddenly and loudly asked "Where's my bass!" Both boys started to respond but at the same time, Ray went behind the piano and picked up his bass and began laughing. He pulled two chairs away from the audience and put them next to the piano. Having mostly recovered, the boys took their prime seats. I'm sure the large audience wasn't quite sure what was going on at first but they finally began to laugh when they realized Ray was playing a joke on the boys. He later told me he had forgotten the boys had offered to bring it but said he couldn't resist having a little fun. He did and the concert started with a room full of smiles!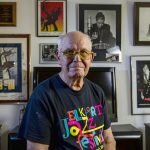 Van Young has helped keep the Elkhart Jazz Festival a swinging proposition for the past three decades. He also hosts Patterns in Jazz, Sundays at noon (Central) at WGCS-FM 91.1, Goshen, IN. Listen online at www.globeradio.org.
He is currently writing a series of short memories from his interactions with jazz folk over the years. These don't count against your monthly article limit.