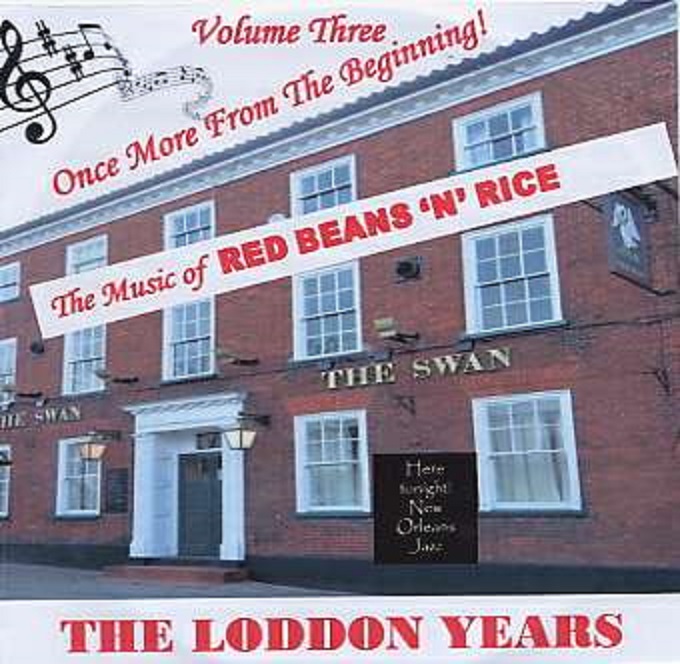 On this third volume of Once More from the Beginning! by the Red Beans 'n' Rice Jazz Band, only three members play on all 29 tracks: John Riches on clarinet, Robin Burgess on sousaphone, and Jeff Rous on either trombone or cornet. One other, Vic Bevan, appears on cornet on all tracks except 1-8 on the second CD, Jeff Rous replacing him in what is a quintet that lacks a trombone. The tracks on these two discs come from performances in 1995, 1996, 1997, 2002, and 2003, the majority of them at the Swan Hotel in Loddon. Being unacquainted with Loddon, I "Googled" it and found that it is "a small town and civil parish in Norfolk, England, about 12 miles south-east of Norwich. The town lies on the River Chet, a tributary of the River Yare within The Broads."
As with the previous two volumes, the tune lists on the two discs here comprise both the familiar and the less familiar. The former are kept interesting by their treatment by the band, and among the latter are some we don't hear too often, including "Mama Inez," "East Coast Trot," "On Treasure Island," and "You Can't Get That Stuff No More." The vocal on this last number, a comedy piece in the vein of "Shake That Thing" and "Tight Like That," consists of a male and female harmonic fun duet.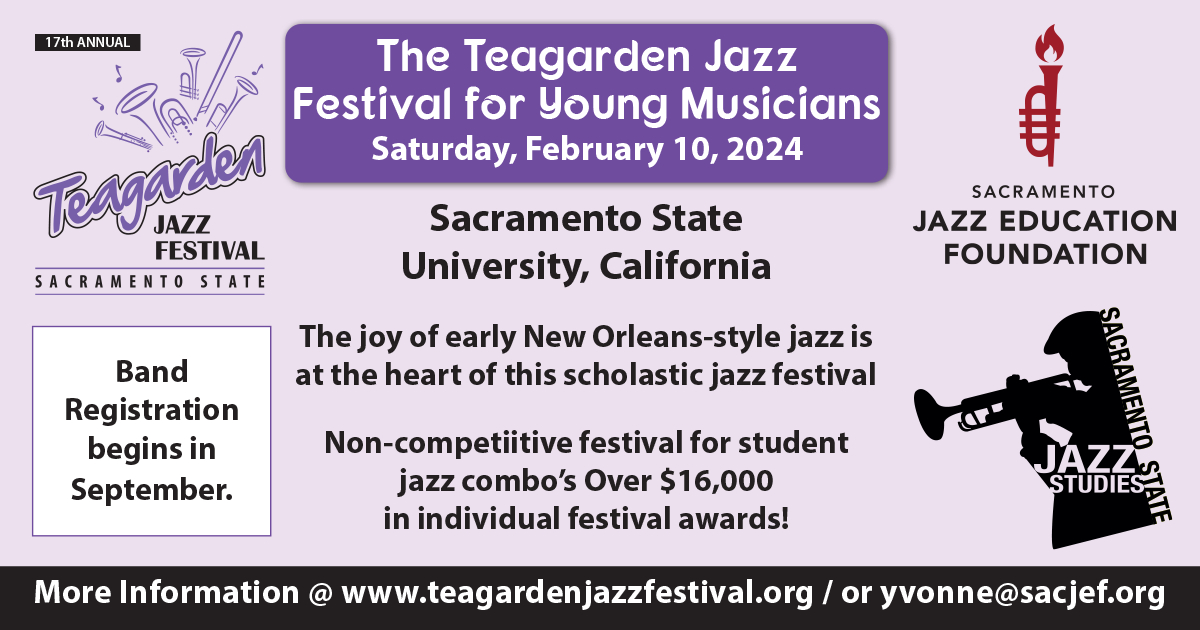 The collective improvisation by the ensemble is the controlling principle throughout, and on several tracks there is a second cornet or a trumpet added to the front line, both melding gracefully into the ensemble and adding contrapuntally.
In terms of counterpoint, no better an instance is to be found than that on track 6 of disc 1. The tune, "Black Cat on the Fence," is taken at a very slow tempo, allowing for some beautiful counterpoint between Rouse on trombone and Riches on clarinet. Along with that there is some very nice high register work by Bevan on cornet with pronounced vibrato in that register. It all adds up to this being the best track on disc one for me and giving Ken Colyer's version a run for its money.
Another track featuring fine counterpoint is number 11 on disc 1, "Uptown Bumps" (aka "The Bucket's Got a Hole in It"). The tempo is a fittingly slow one, all ensemble until the trombone solo, which displays considerable glissandi. Then comes some interesting counterpoint by cornet to trombone, followed by the same between clarinet and cornet, the track concluding with the familiar riff by the ensemble. It is this kind of interplay that puts this band a notch or two above its peers.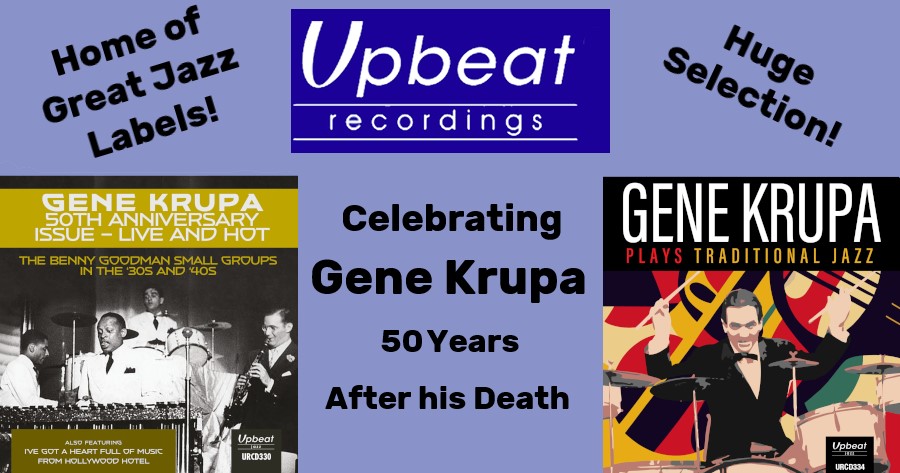 Like many recordings made "on site," this has its problems with audio, the sound varying somewhat from location to location. Thus in tracks 1-8 of disc 2, the clarinet seems closer to the mic. than the trumpet, which sounds a bit distant in some places, resulting in a slight imbalance. Offsetting this, however, is the clarinet's marvellous contrapuntal trills and runs. The trombone is not present on these eight cuts, but apart from the slight sound variance, they are otherwise superb. The last seven tracks on disc 2 end with applause which sometimes comes in abruptly or ends abruptly, and I was assured that it was not a case of its being dubbed in but merely to less than happy editing. However, these shortcomings are slight ones that do not impinge seriously on the quality of the music or the enjoyment of the listener.
Like the other two volumes, this one I am happy to recommend. Contact Stuart McLean at [email protected] to obtain information on acquiring this dual album.
Once More from the Beginning!
Vol. 3, "The Loddon Years"
Red Beans 'n' Rice
Practical Sound Systems (no number)
Recorded at the Swan Hotel, Loddon, and other places, UK, 1995-2003. See insert for details.
Collective personnel: Vic Bevan, Jeff Rous, Sid Grimwood, cornet; John "Dusso"Winter, trumpet; John "Tidge" Riches, clarinet, alto sax; Jeff Rous, trombone; Robin Burgess, sousaphone; Norman Munroe, vocal, John Bright, vocal, banjo; Brian Hewkin, Jim Finch, Barry Crickmore, drums, Coral Burgess, vocal. See insert for details.