From Larry Melton:
When I read that Buck Henry died on January 8th, I remembered fondly the night we first met in Sedalia at a Scott Joplin Ragtime Festival.  If you read Buck's obituary, you will be nearly overwhelmed by his achievements as a movie and motion picture writer, actor and director. However, I knew him as an amateur ragtime musician and an avid fan of and ambassador for ragtime music.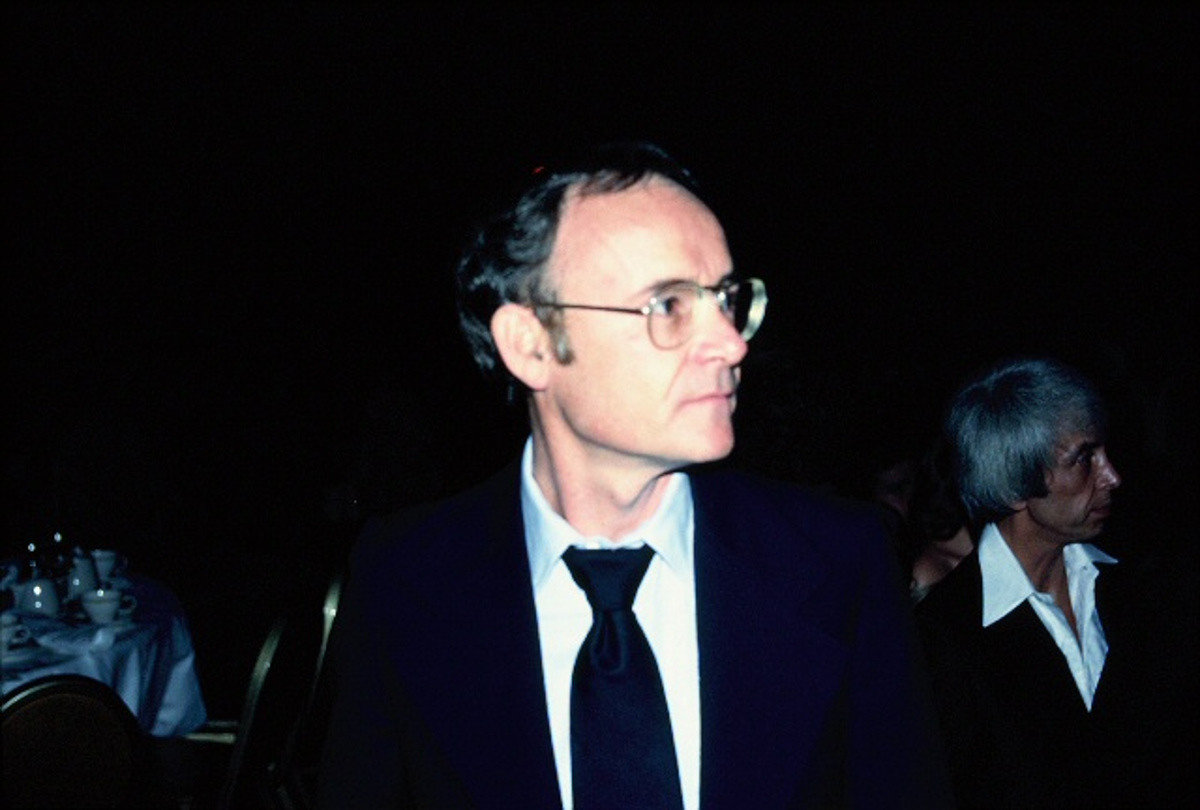 I was sitting in the Matthewson Exhibition Center at a ragtime program, when a friend said, "There's someone you should meet over here." We walked over to another table in the dimly lit auditorium and I instantly recognized one of my favorite screen writers and early Saturday Night Live television personalities sitting there enjoying the program. Buck Henry graciously made room for us and I enjoyed one of the nicest evenings I ever spent in Sedalia.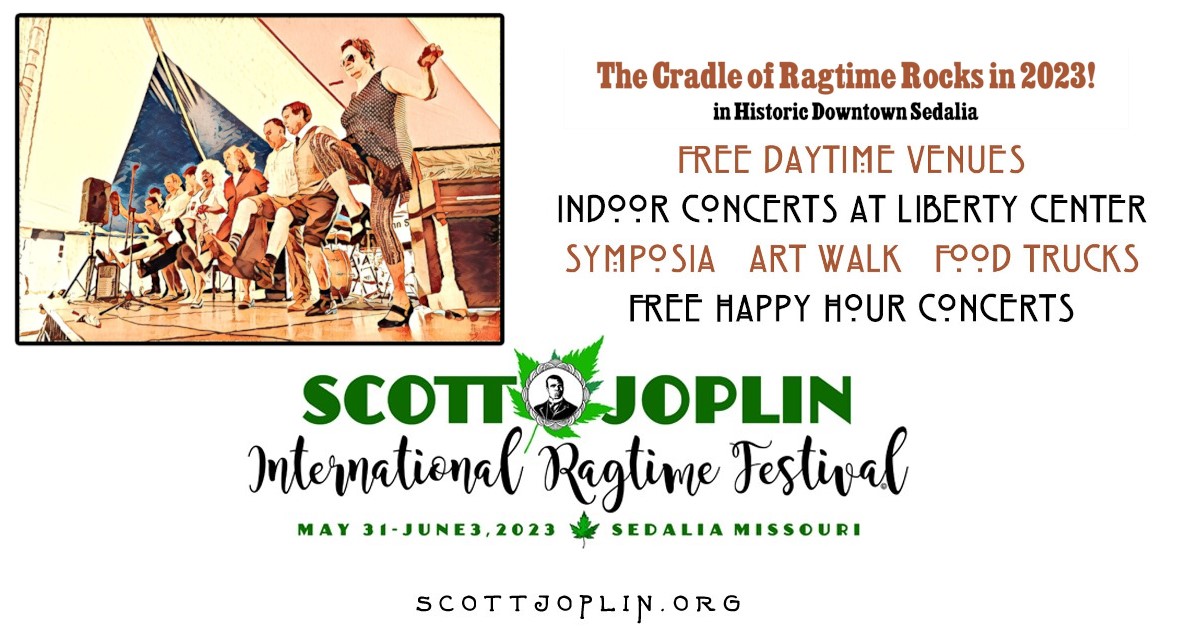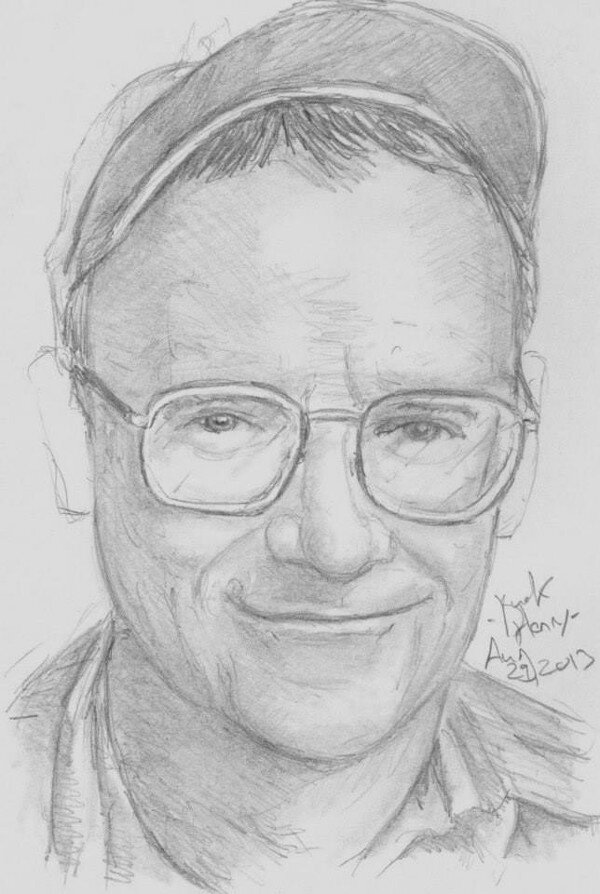 Buck had been a ragtime "junkie" since he was in college and his longtime friendship with another ragtime enthusiast, actor George Segal only encouraged his interest.  Segal and Henry even tried their hand at performing novelty ragtime together on occasion.  No doubt their performances were inspired by Buck having seen Ian Whitcomb and Richard Zimmerman's novelty numbers in Sedalia.
In 1992 Buck Henry sang "I'll Stay Behind with the Girls" in Whitcomb's, Lotusland, musical comedy. For many years Buck attended the Scott Joplin Ragtime Festivals and because of his notoriety and reputation as a raconteur, he was invited to emcee a concert 1993.
Many wondered why a Saturday Night Live guest and host would be in a Sedalia ragtime concert. That is, until they understood what an ambassador for the music Buck Henry was.  To have someone of his fame promoting ragtime as the revival interest across the country was waning, was pure gold for all things syncopated.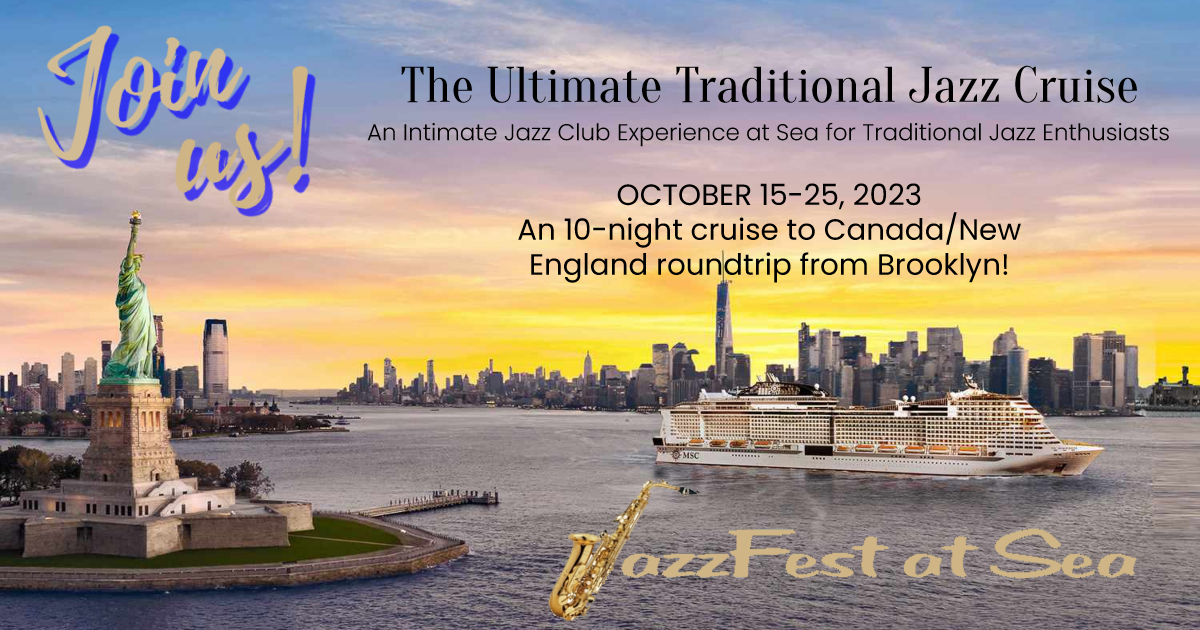 In a published article, Buck recommended his ragtime "starter collection". It provides a glimpse into his personal ragtime preferences: "It included Richard Zimmerman's "Complete Works of Scott Joplin;" "Fingerbreaker," by Morton Gunnar Larsen; "Geraldine," by Mimi Blais; "The Best of New Orleans Piano" album by David Thomas Roberts; "Ragtime Bigtime," by Glenn Jenks; and "Bucktown in the Nineties," by Frank French.
I'm grateful to have known him briefly and for all the talented ways he entertained us. I hope they play Joplin's "Solace" (1909) for him at his Memorial Service and then a rollicking novelty syncopation.
---
From Ed Berlin:
Like Larry Melton, I also knew Buck Henry initially from his attendance at the Joplin Festival in Sedalia; we also met a few times in New York. I believe it was Ian Whitcomb who originally got Buck to attend the festival.
Buck had been raised in New York in an upper-middle-class family. I think he told me he had attended private schools, but my memory might be wrong on that detail. However, living in New York at that time heavily influenced who he was to become; during his teenage years, he spent much time going to the theater, concerts, and museums. He was not a madcap funny man who had you laughing all the time. Rather, he was quiet, intellectual, understood the techniques of humor and could employ these techniques to fit the situation.
Like many successful entertainers, he incorporated himself, a necessity for business reasons. But his corporation name is significant for jazz/ragtime fans: it was Sedalia. He told me he had chosen this name long before he ever visited the town. He had imagined Sedalia as a mystical, legendary place, something like Camelot. He never expected to actually be in Sedalia. For those of us who met him at the festivals, the experience of encountering this performer of legendary accomplishments was something like being in Camelot.