Two weeks ago in a conversation about the blues, I pulled up our profile of Norman Vickers to illustrate his story of watching a forgotten Blind Willie McTell playing 1950s drive-ins in Atlanta before the '60s folk revival would give the blues legend's career a second wind. I said it was an honor to have people with these life experiences informing our coverage, supporting what we do at The Syncopated Times, and to have them as friends. Few have supported us with the gusto of Dr. F. Norman Vickers.
He was there from the first days of the paper, one of but a few contributors to early issues. He was a frequent correspondent, offering encouragement, and continued contributing reviews of albums, and especially of books he had bought for the Jazz Room at the Pensacola Library, a room he had created in the 1980s. His last communication to us in late September noted that the F. Norman Vickers Artist in Residence Fund, established in 2013 to bring jazz musicians and educators to Pensacola for high school and college workshops, instruction, performances, and related community enrichment had achieved a sustaining level of funding. Consider that he was already 82 when he started that fund! He never stopped working on projects to help encourage the jazz community.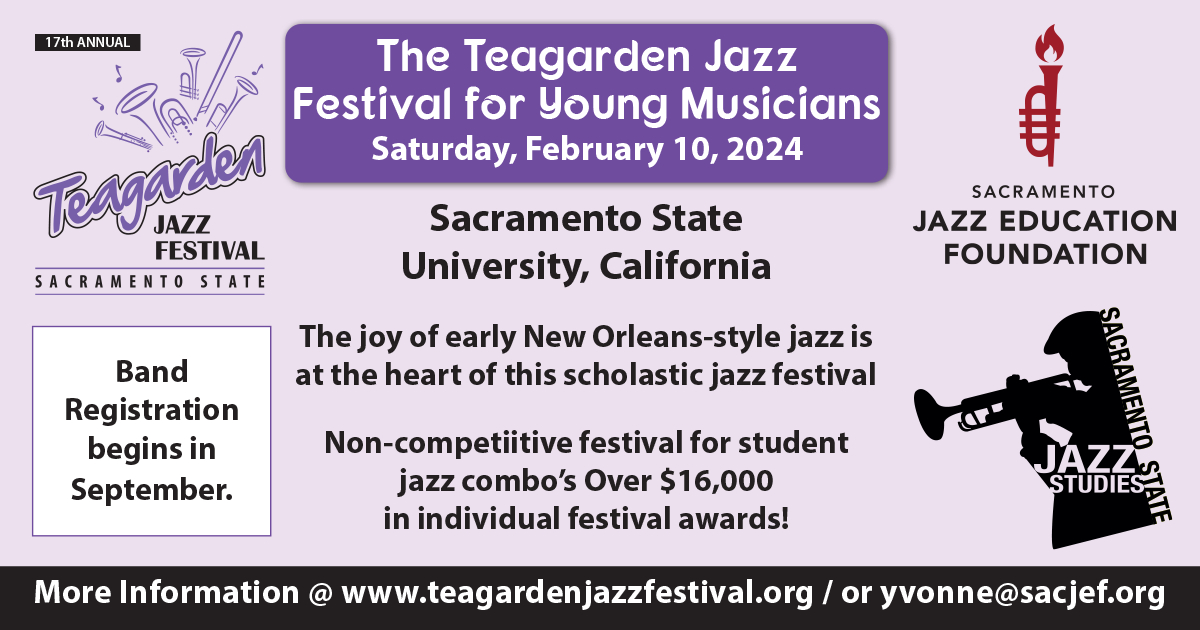 Growing up in Hattiesburg, Mississippi, Norman Vickers was exposed to live boogie woogie piano playing and the jazz broadcasts out of New Orleans on the radio, and he was enthralled for a lifetime. His medical education, interrupted by two years in the Navy mostly stationed in the Great Lakes region, took him to Dallas, Atlanta, Boston, where he met his wife Betty, and then a residency at Charity Hospital in New Orleans, where the couple enjoyed the jazz resurgence then happening in the city, before finally completing his medical training in Louisville. In 1965 the young family moved to Pensacola, an adopted city to which he would devote so much of his boundless energy and where he would practice medicine for 36 years.
His greatest contribution to jazz is the Jazz Society of Pensacola, now known as Jazz Pensacola, and to the Pensacola Jazz Festival that they host. In 1982 Dr. Vickers began approaching locals about creating a jazz festival and the first Pensacola Jazz Festival was held in 1983 with the society growing up alongside it. He served as Executive Director of the society from 1986 to 2004. Not feeling ready to be without his guidance, a director emeritus role was created for him as younger blood took on the day-to-day running of the organization. He continued in that role until his death on October 7th.
A local radio director says he doesn't think there would be much of a jazz scene in Pensacola if not for the widely known and loved "Jazz Doctor," who leaves behind a thriving scene with several local artists and a fan base to attract national stars to their festival. While running the jazz society out of his gastroenterology practice, the receptionist would ask if a call was "musical or medical."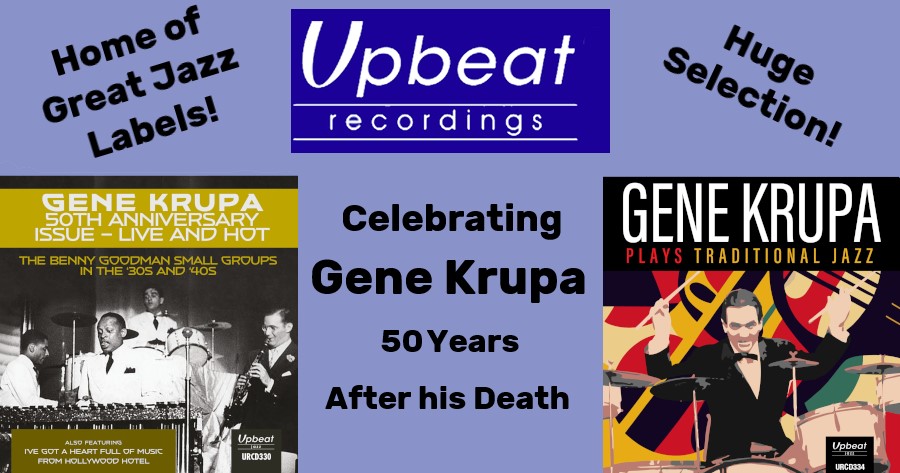 Dr. Vickers was elected to the founding board of the American Federation of Jazz Societies in 1984 and served in various roles including newsletter editor, Vice President, and in 1991, President. One of the few complaints I ever heard from him was that this organization, which coordinated between local jazz societies nationwide, was allowed to fade. Even recently it was his hope that local jazz societies would create more national ties.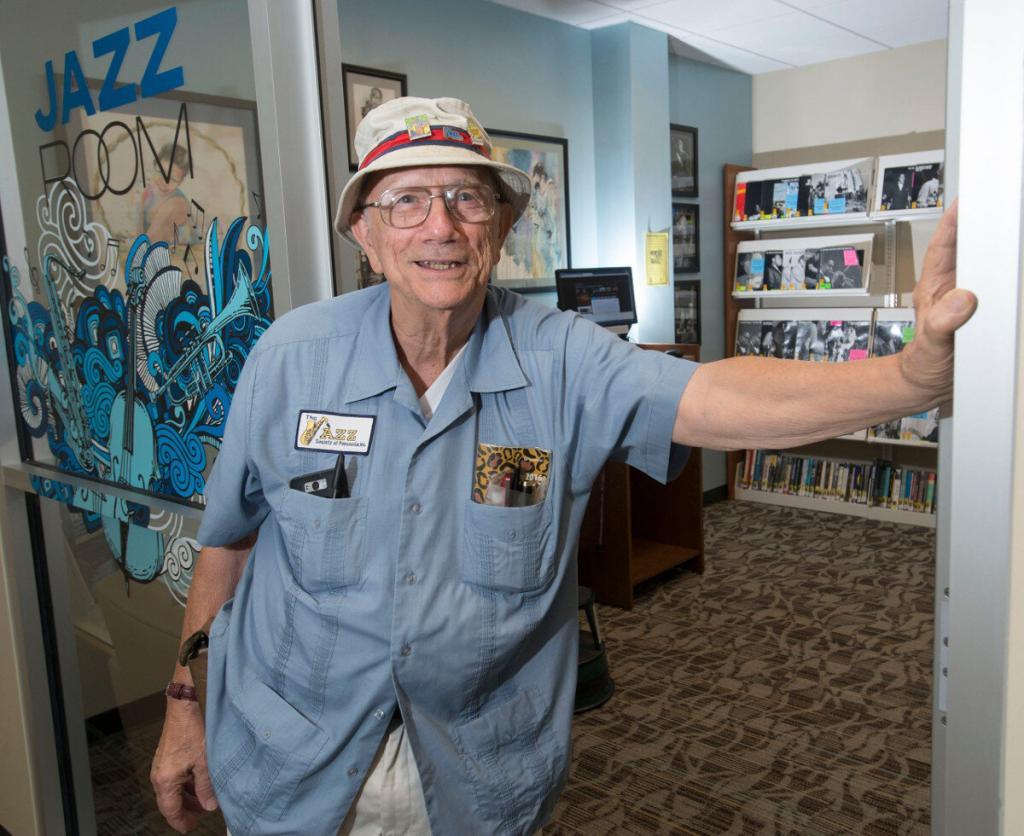 Dr. Vickers was active on boards for medical associations in Florida, editing their newsletters and reviewing books. He was on the Board of the Pensacola Symphony. He was active in community organizations and with his children's sports teams. He wrote his pastor weekly letters of encouragement and advice, "no reply necessary, I know you are busy." No one was as busy as he was.
Not long after settling in Pensacola, Dr. Vickers founded a Thursday morning discussion group to chat about the arts and local Pensacola topics. The group still convenes at 7 a.m. on Thursdays and has been a hotbed of ideas for the area. He loved to listen to people's thoughts, he loved to tell stories, and he loved to help push things along from good idea to reality. He enriched the lives of those around him. He also found time to raise prize-winning camellias, was secretary of the Pensacola Camellia Club, and was an excellent photographer.
While he taught himself guitar and piano, played piccolo in school, and was known for playing his chromatic harmonica to soothe patients before a procedure or crying children in a restaurant, his main contribution was doing the organizing that brought musicians to Pensacola, and reaching beyond that city to nurture the national preservation of America's music. In 2021 he was named a Jazz Hero by the Jazz Journalists Association. Dr. F. Norman Vickers was certainly that.