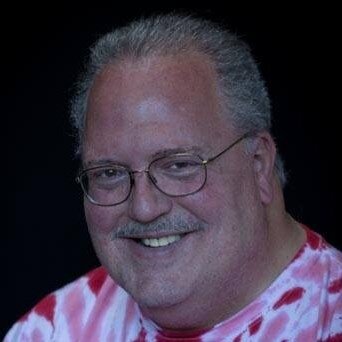 In August, we lost a towering titan of ragtime and hot jazz piano. Mark Allen Jones passed away in his home in Carmel, CA. He had a muscular touch on the keys, an acerbic wit and never failed to entertain.
Mark Allen Jones began playing piano at the age of five. He attended the University of Southern California School of Music. At the age of 18, Mark began playing piano professionally at Shakey's Pizza in Pasadena. On the circuit, Mark was the pianist for the celebrated Hot Frogs Jumping Jazz Band and also played with other bands while maintaining a busy solo performance schedule.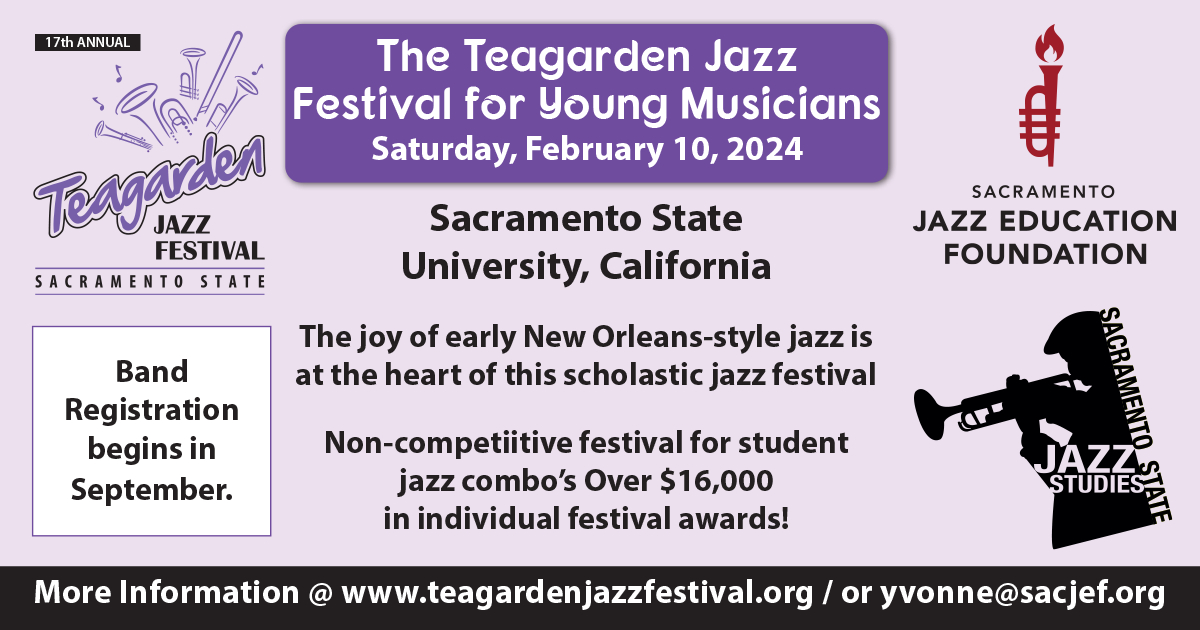 Mark worked on the Mississippi Queen steamboat and appeared at Boggstown Cabaret in Indiana for two years. He also wrote and performed in the "Ragtime Lil" show in Branson, MO, for a year.
When he was offered a two week gig in Atlantic City, he and his employees liked it so much he stayed for five years! He formed his own band, Hot Jazz Pie, which performed full-time at the Showboat Casino in Atlantic City, and it was there that Brian Holland encountered him during one of his summers as a pianist in a trio in Atlantic City in the late 1990's.
JB: Brian, before we reminisce about Mark Allen Jones (MAJ) and your experiences with him in Atlantic City, did you ever run into him during his performances at the Boggstown Cabaret? You've shared with me how important that venue was to a young Hoosier performer; you had many memorable evenings performing there yourself early in your career. Did you and MAJ cross paths there?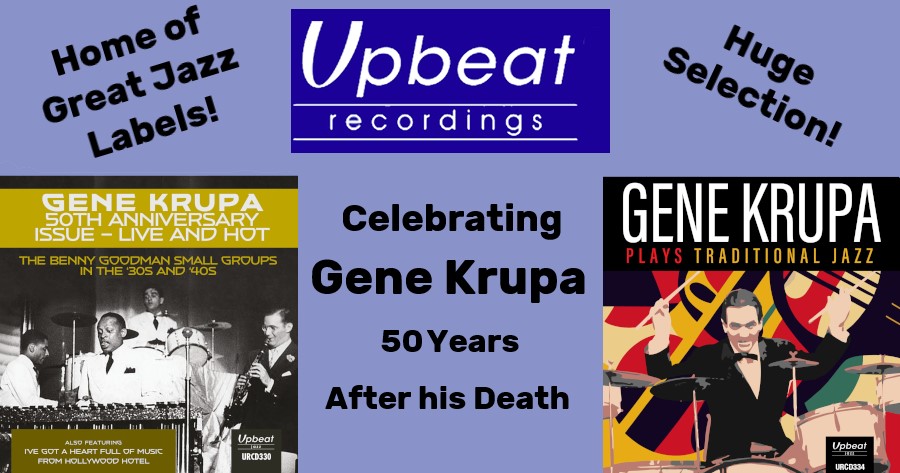 BH: Mark and I did indeed meet in Boggstown early on, as I was hired shortly after their opening in 1984 (I was 12 at the time), and performed there for a couple of years. Mark was truly a powerhouse player, but more than that, he was accurate and creative at absolutely blistering tempos. I believe he was one of the most underrated stride players of our time. Mark had a big persona to match his physical stature as well as his immense talent. Although I had witnessed an occasional personality clash with some other musicians, Mark was always kind and supportive to me, both in Boggstown and later when we met again in Atlantic City. MAJ actually had a huge impact on my early development as a piano player and entertainer. Once when I received a published review in which I was referred to as a "heavy-handed brute of the piano," Mark said, "Great! Use that. Own it. Then you have the freedom to decide if that's who you also want to be going forward."
Tell us about your experiences with MAJ in Atlantic City.
I was hired to sub in the Debbie Schreyer trio during the off season (Dec. – Mar.) beginning in 1997. At that time the Showboat Casino was featuring live music in both the front foyer where the trios played, and on the main floor where the larger ensembles performed. While I was in the trio up front, Mark was in the back with his seven-piece group, Hot Jazz Pie. I remember spending many of my breaks listening to that awesome group of musicians absolutely tear it up, or at the very least break a sweat while trying to keep up with Mark's awe-inducing, physics-defying, tempo-be-damned intros. Whether they were successful or not, it was always entertaining.
In addition to being a wicked pianist and accomplished band leader, MAJ was also a noted composer and arranger. One of his most popular pieces was his "Americana Rag," a collection of patriotic melodies strung together in a hot ragtime style. It is one of his pieces you perform quite often. Can you tell us about that and any other pieces you learned from Mark?
"The Americana Rag" is always a show stopper. Starting with a rubato quote of "America the Beautiful," it winds its way through popular patriot tunes like "Yankee Doodle Dandy," "Over There," "You're a Grand Old Flag," and finally finishes with a rousing stride-inspired version of "Stars and Stripes Forever."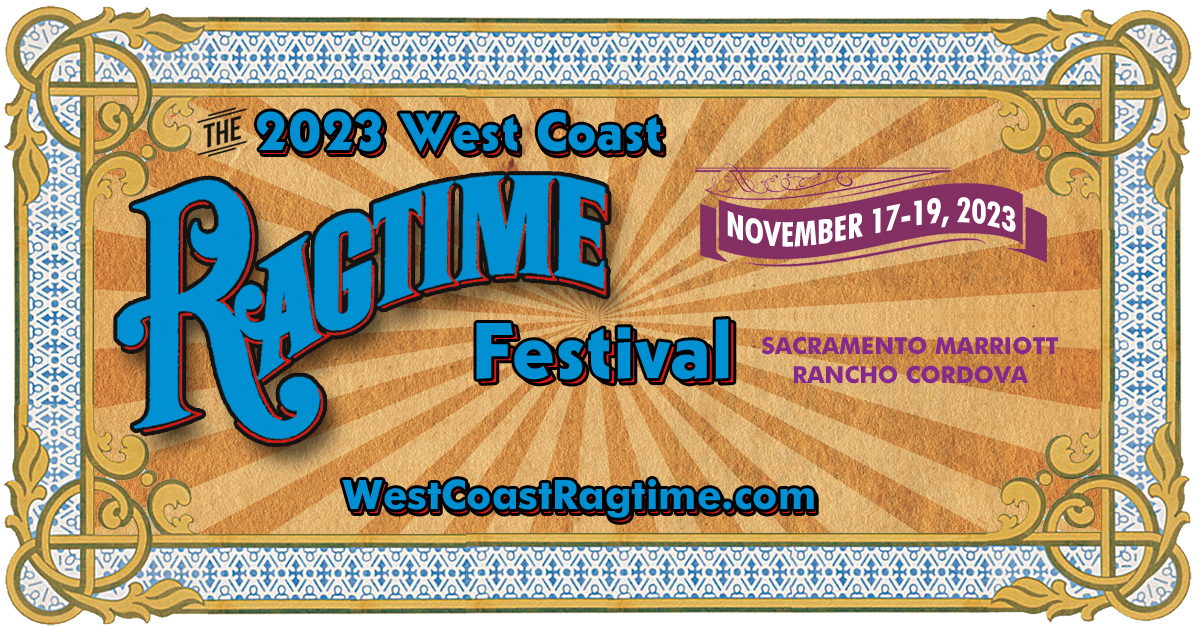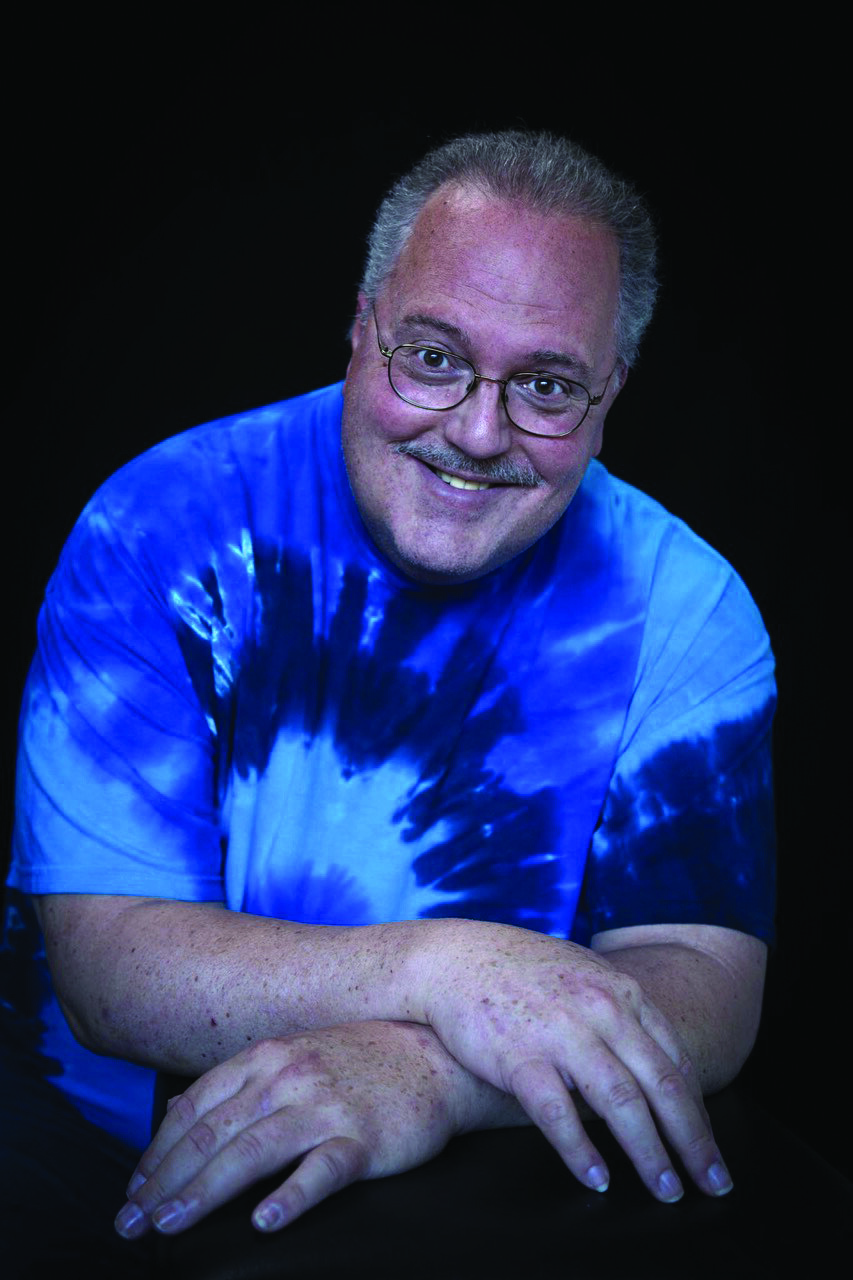 Another of Mark's incredible arranging accomplishments was his marriage of Joplin's "Solace – A Mexican Serenade," and Roy Orbison's "Blue Bayou." This one is truly inspired as he weaves the two melodies together in such a way that it really becomes one tune. "Solace in the Blue Bayou" remains the most requested song I play.
Thanks for all these great stories, Brian!
How wonderful that we were able to honor MAJ in 2018 as Musician of the Year at the Monterey Jazz Bash by the Bay! We are already planning a tribute set that will conclude with Brian performing "Americana Rag" I might even join in if I can learn it by then!
Mark Allen Jones excelled at ragtime, jazz, popular, honky tonk, and novelty piano and vocals. He also had a devilish penchant for sprinkling inappropriate tunes into his sets. He was a devotee of Tom Lehrer; among his favorites to perform were "I Hold Your Hand in Mine, Dear," "The Masochism Tango," "Poisoning Pigeons in the Park" and, whenever asked to play a Sunday morning set, "The Vatican Rag." Mark stated "I just try to play what people want to hear and try to make them happy." For over 50 years, he did just that.
Write Jeff Barnhart at [email protected] and visit his website www.jeffbarnhart.com.