After spending 35 years in law enforcement, Richie Freedman returned to his true passion, the trumpet. His trumpet studies began as a precocious eight year old in New York. By age 12 he was taking professional gigs, continuing into his college days when he started recording with the likes of Della Reese, Ike and Tina Turner, The Impressions, and others. Then, a familiar story, life happened and got in the way of his music. A career opportunity, with many benefits in law enforcement was "the other woman" that attracted him down a very different path.
Others I've known with similar stories include attorneys, optometrists, accountants, firemen, and others, who eventually returned home to music, or as Richie stated, "their own true passion," later in life.
Leading a sextet of strong musicians he calls "Cool Blue," they played a style that is intended to be an amalgamation of traditional jazz and modern jazz. The band leaned into their arrangements with a "punch" behind each note, a dynamic energy in presentation. The members of this musically assertive band were: Richie Freedman, leader, trumpet, flugel horn; Paul Stocker, trombone; Jeff Dellisanti, saxophone; Ben Di Tosti, piano; Steve Pemberton, drums; Michael Schnoebelen, bass; and Laura Freedman, vocals.
As they began "Orange Colored Sky," a 1950 song by Milton Delugg that made the Billboard Best Seller Chart for 13 weeks, I realized a familiarity I was trying to recognize that seemed reminiscent of the wonderful arrangements and tunes of the great band featured on Steve Allen's television shows decades ago. I enjoyed it then and I enjoy it now, as did the many dancers it brought to the dance floor, responding to the music.
Cool Blue took off on a latter-day mix of popular, strong instrumentals and vocals, with an Antonio Carlos Jobim South American musical delight, and a novelty tune to add to program interest. Super arrangements were part of the concert's success. Tunes included: "Our Love Is Here To Stay," emphasizing nice harmony; "Cute," a Neal Hefti clever tune featuring light-handed drumming throughout; saxophone driven "Angel Eyes"; "Perdido"; and "Jazz Waltz."
Vocalist Laura Freedman successfully did "heavy-lifting" challenges with major important tunes of recent decades: "Fly Me To The Moon," "How Sweet It Is," "I Could Have Danced All Night," and previously mentioned, "Orange Colored Sky." That was a lot to tackle, but she pulled it off well!
Richie Freedman showed us that he wanted to be here, at the Valley Jazz Club in Canoga Park, a Los Angeles community, to entertain, giving us his best efforts. I like that he announced each tune before playing it and was a good master-of-ceremonies, was attentive to band performance details as a directive leader, and played both his trumpet and flugelhorn to perfection. And he made the dancers a happy group with his selections and style!
A closing tune was "Rainy Day," with Richie's reminder that Bette Midler sang this moving song directly to Johnny Carson on his final and last television program, in a sweet and touching moment that was shared by his many viewers across the country. It was a special and personal part of the ending of the remarkable 25 years plus of the Johnny Carson Tonight Show.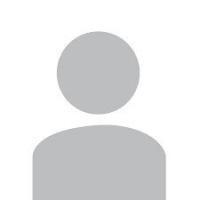 Harvey Barkan has reviewed live jazz events for several decades. His work has been published in the LA Jazz Scene, The American Rag, and many other publications.