Elkhart, Indiana has long been the major center in the United States for the manufacture of band instruments. Over the past century, the city has been blessed with the right people at the right time to make this happen. One of the best examples of the "right people" would be Rocky Giglio, a clever, highly innovative businessman and a fine big band saxophonist.
Currently the president and chief operating officer for jj Babbitt Company, Inc., and his seventeen years with the mouthpiece company are a strong reflection of his half century in Elkhart. When asked about coming there, he replied that he was playing a concert in Upstate New York when he was approached by a C. G. Conn representative who asked him if he was interested in working for the Company in Elkhart, Indiana. Rocky came to Elkhart, looked over the situation, and accepted the job. He adds "My goal was to be a studio musician, as it turned out I continued to be in the right place at the right time and I wouldn't trade it for anything."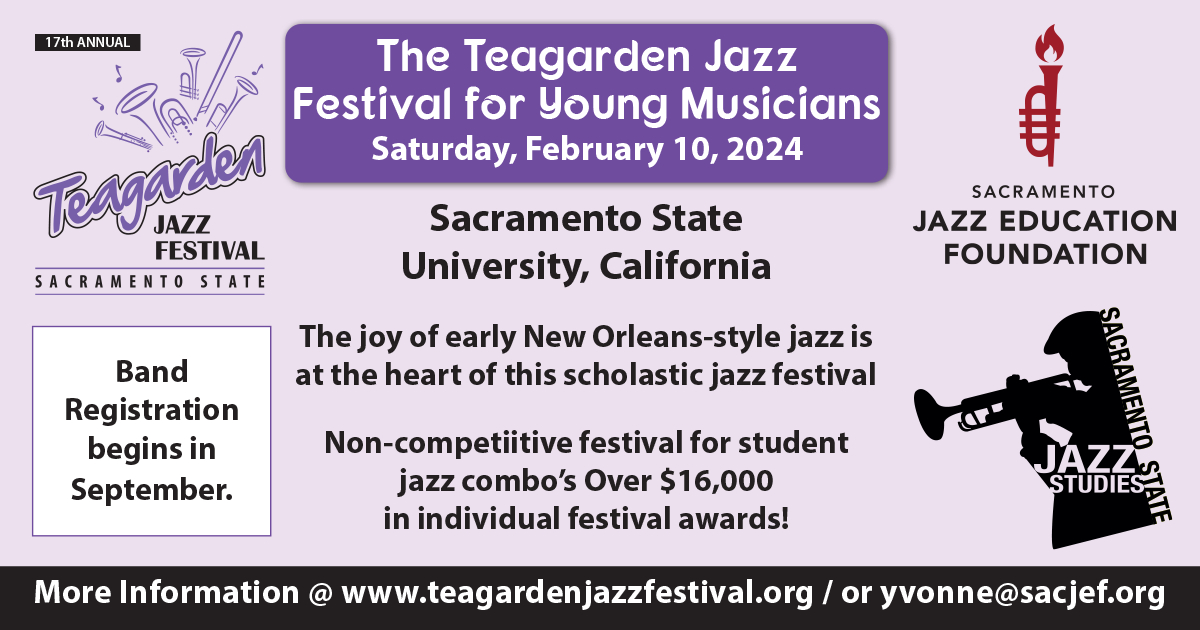 My first acquaintance with Rocky occurred close to a half century ago when I caught him playing with the Jazz Assemblage Big Band. The band included several very fine players but Rocky stood out in the reed section. Since that first night, I discovered what a great jazz fan he was and when the jazz festival planning began in 1987, Rocky helped us identify possible talent for our first year. He played in that first festival and has been involved one way or another every year since. Whatever instrument company he was with over the years, we knew he was "instrumental" in the sponsorships. His current company, jj Babbitt Co., Inc., provided, over a period of several years, an excellent Chicago big band as well as the popular saxophonist, Red Holloway.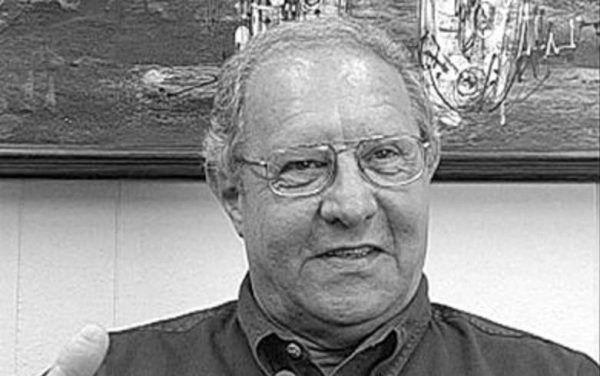 Rocky's still actively involved as a big band reed man but he's limited his playing to one band, the Jazz Assemblage. One of their busiest gigs is providing big band dance music for Notre Dame Dance parties throughout the year. He began playing in his hometown, Utica, New York, in the Thomas Proctor High School band and orchestra as well as two community bands. His instruments included clarinet, saxophone, and trumpet. In addition to his musical activities, he also participated in varsity basketball, football, baseball and gymnastics. (This fall, in consecutive weekends, his two grandsons broke a leg in their respective football games, one in Ohio and the other at Elkhart Memorial's football game.)
His university experience was spent at Ithaca School of Music from 1955 through 1959 where he majored on clarinet. During those four years, he played with the Ithaca Symphonic Winds. Rather than teach music, he became employed by the C. G. Conn Company in nearby New Berlin, New York, and after a year and a half there, he accepted the invitation to join the company in Elkhart. He moved there in 1961.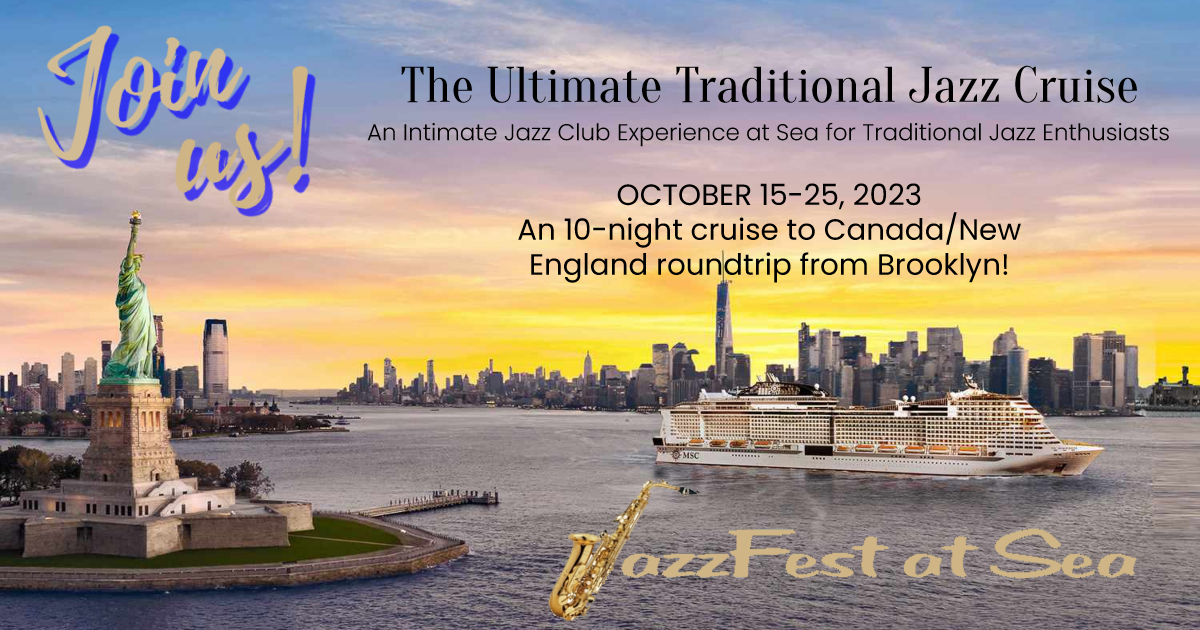 Romance soon followed and he married Johanna in 1963 and over the next six years they were blessed with three daughters: Lisa, Gina, and Jana. Both his playing and his business careers continued to flourish. Jana, the youngest, plays very fine alto sax next to her father with the Jazz Assemblage.
While at C. G. Conn, Rocky taught privately and directed the St. Thomas School band. For several years, he played in several bands in the region as well as annually with the Ice Capades along with other shows and with big name performers that came to South Bend and Notre Dame, including Bob Hope, Nancy Wilson, the Harmonicats, and Sandler and Young. He often filled in with traveling bands such as the Glenn Miller band and the Buddy Morrow Orchestra when they were within 100 miles of Elkhart. He was also active with both the South Bend Symphony and the Elkhart Symphony. Rocky has never neglected his playing.
Now, his business career has been as high energy as his musicianship. At C. G. Conn, he worked his way up to Director of Woodwind Research and Development before leaving to open his own business in 1971. (He also took time out in 1973 to earn his privates pilot's license.) While operating his company with his wife Johanna, Rocky also tested saxophones for the Selmer Company. After his stint with Selmer, the W. T. Armstrong Company (flute manufacturer) requested his help in designing and developing clarinets and saxophones. He joined later the company full time, becoming Vice President of Research and Development.
While working at W. T. Armstrong, the company was purchased by Mardan Corp and Rocky was made the vice president of manufacturing for all Mardan companies which then included C. G. Conn Ltd in Elkhart, the King Company, W. T. Armstrong, Sherl & Roth Strings (Cleveland), Continental Music in Atlanta, Production Musicales and Camex in Mexico, Goshen Case in Goshen, Indiana, and Coin Art Manufacturing in Nogales, Arizona. His additional duties required a lot of travel but he continued playing professionally in Indiana and elsewhere.
In 1985 Mardan Corp companies were purchased by a Swedish Conglomerate Skane Gripen, becoming UMI (United Musical Instruments) shortly afterwards. Rocky became the Executive Vice President and then Vice Chairman. During this period, The Company's sales nearly doubled from 35 million dollars to 60 million.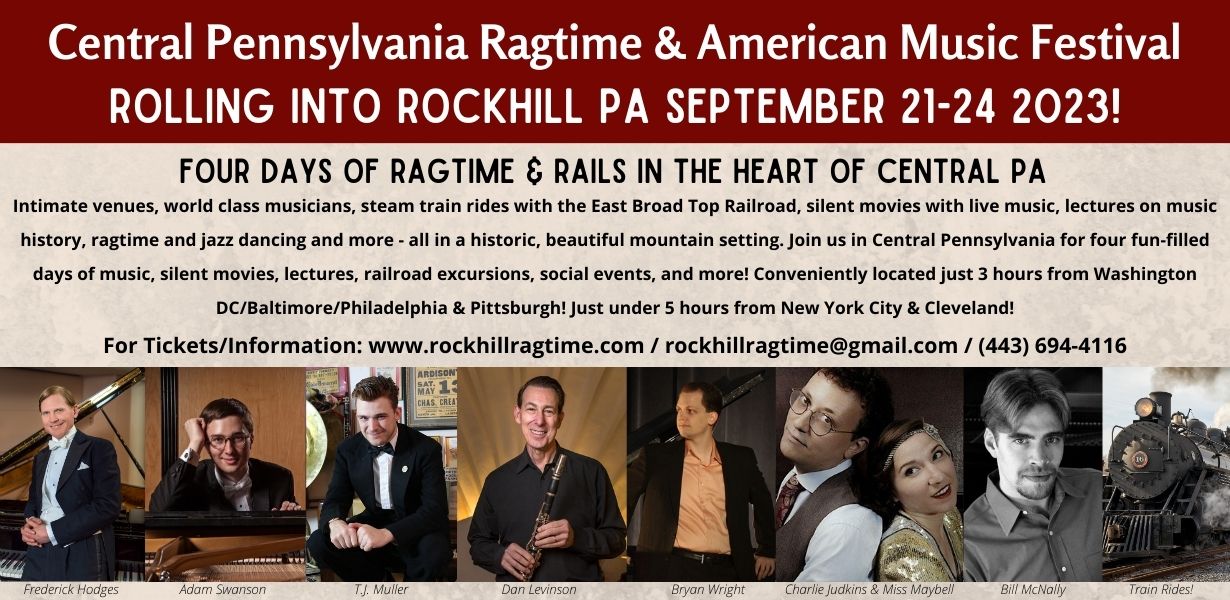 Rocky retired in 1995 after ten years with UMI, and was hired to join the Vincent Bach Company in Elkhart to be their plant manager. Now he could spend more time with his family and play more gigs in the area. While at Bach production increased by 15% and quality improved two-fold. After three years with Bach, he left to help Woodwind and Brasswind to set up their manufacturing and repair departments in South Bend.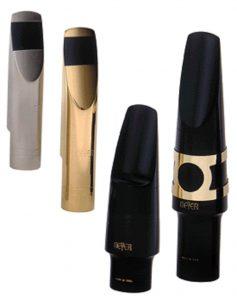 Following his experience at Woodwind and Brasswind, in 1999, he was joined the jj Babbitt Company, Inc., the largest manufacturer in the U.S. of Woodwind mouthpieces, as the corporation's Vice President of Operations. Then, in 2007, he was named President and Chief Operating Officer of jj Babbitt. During this time, Rocky contributed to the designing and the introduction of several new mouthpieces. He also led and negotiated the purchase of the J. D. Hite Company, maker of the Premier Hite line of clarinet and saxophone mouthpieces as well as the B. Portnoy mouthpiece line.
Under Rocky Giglio's leadership, jj Babbitt achieved record sales during this time Today, after over 16 years, Rocky is still, happily, at jj Babbitt.
In addition to his many awards, Rocky was recognized in 2013 by the Elkhart Jazz Festival for his years of contribution over a quarter of a century to the festival as well as for more than a half century in the band instrument industry. He has always given "his all" to the world of music, both in industry and on the stage. He still enjoys both endeavors. I've seen him in action on a workday morning, going from station to station, chatting with his workers and encouraging them.
And Rocky has never lost touch with the practical craft and skill of his chosen profession. Shortly after Count Basie's death, Frank Foster brought the Basie band to the Elkhart Jazz Festival and performed to a full house. During the first set, near its end, one of the reeds had a serious malfunction with his tenor sax. At the break, we asked if anyone in the crowd could help with the repair. After all, musicians frequently turn to Elkhart when they have a problem. One person stood up and came to the stage, pulled out his little kit and repaired the horn. Yes, Rocky, was once again "the right man in the right place!"