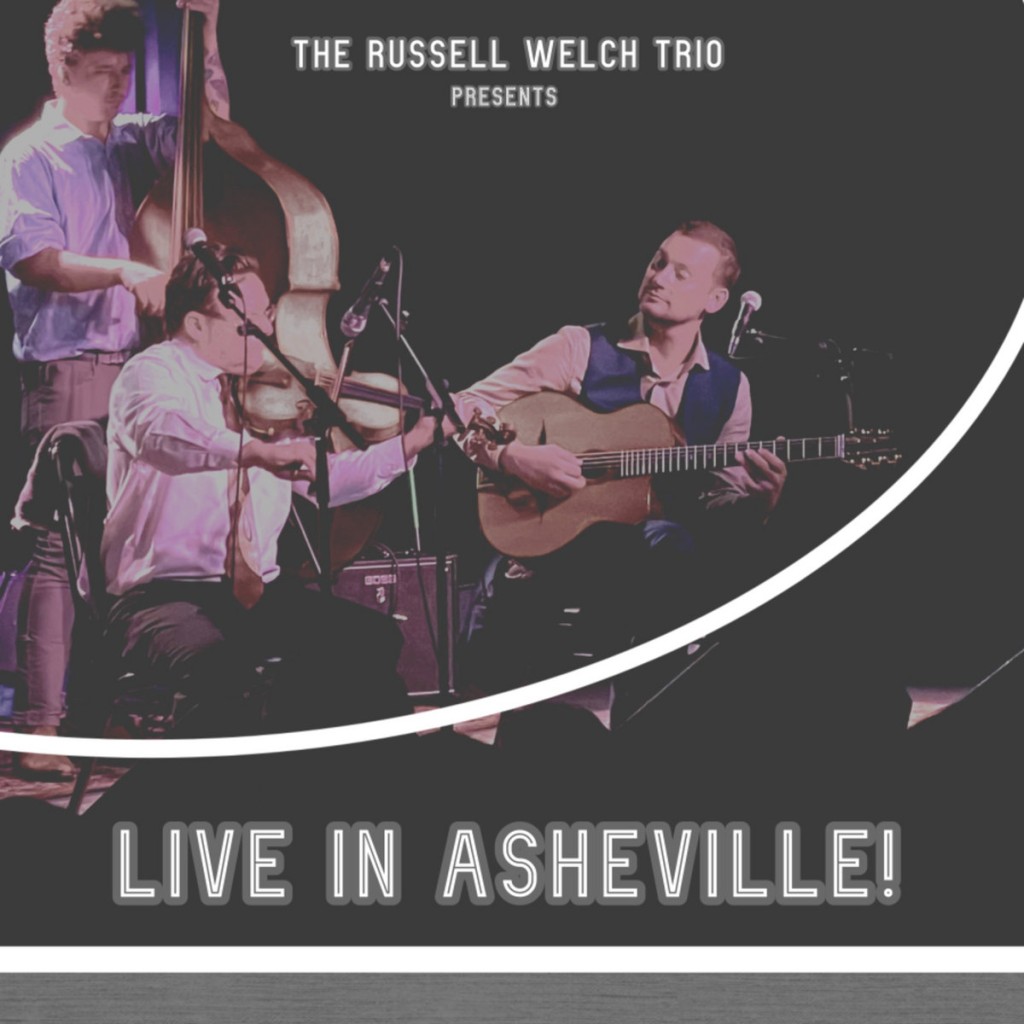 It's sure nice to have a new live album to review. We haven't had too many of those come through in the last three years, for obvious reasons. Russell Welch's phone was no doubt ringing off the hook, once the live venues finally reopened—there can't be many musicians enjoying such demand for their world-renowned skill as this hard-working guitarist. (He's a nice guy too, as I found out when I spoke to him for the Syncopated Times last year.)
Live in Asheville is his trio's most recent work, laid down during a January 2023 gig at the 13th Annual Django Reinhardt Birthday Celebration, in NC. The album opens with a recording of the compère introducing the band: he describes Welch as "one of the best gypsy jazz players in the United States" and "one of the most in-demand jazz musicians in New Orleans," mentioning that the guitarist came highly recommended to him by manouche legend Stefane Wrembel.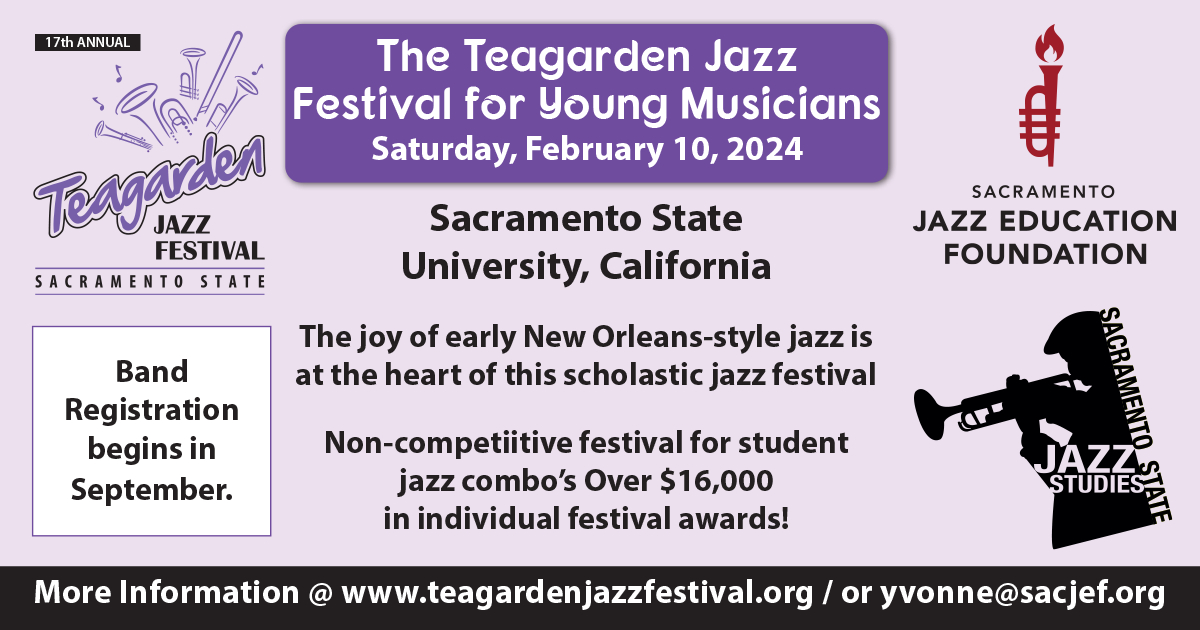 Some might see the monologue's inclusion here as an act of l'auto-glorification—but why not? It's all true, and no one can argue that Welch hasn't worked hard to reach the top flight of gypsy-style guitarists, regularly rubbing shoulders with the likes of Wrembel, Fapy Lafertin, and Raphaël Faÿs. Besides gigging with Meschiya Lake and the Little Big Horns, The Hot Club of New Orleans, King James and the Special Men, and The Jumbo Shrimp Jazz Band (to name but a few), Welch runs several of his own outfits and has found time to record nine albums in ten years.
This one is a twelve-track collection of stomps, waltzes, and drags in the style pioneered by the great Django Reinhardt, featuring Matt Rhody on fiddle and Tyler Thomson on double bass. It offers a great mix of the maudlin, the joyous, and the sinister, clearly inspired by Mississippi-born Welch's love of not only jazz but blues, rock, and punk. Some takes are pretty straight-ahead, such as Sidney Bechet's heart-wrenching "Si Tu Vois Ma Mère," or the solidly swinging "St. Louis Blues"—which features a great guest vocal from Erika Lewis.
That isn't to say these tracks aren't exciting, featuring truly virtuosic solos from both Welch and Rhody—but others offer something a little darker and more unusual. "Sorry CB" is a particularly spooky number in three-four time, which opens with a Zeppelin-esque guitar solo and sees Welch producing some truly weird, strangled sounds with his instrument. Rhody's fiddle follows suit with bat squeaks, bizarrely discordant harmonies and cascades of falling notes.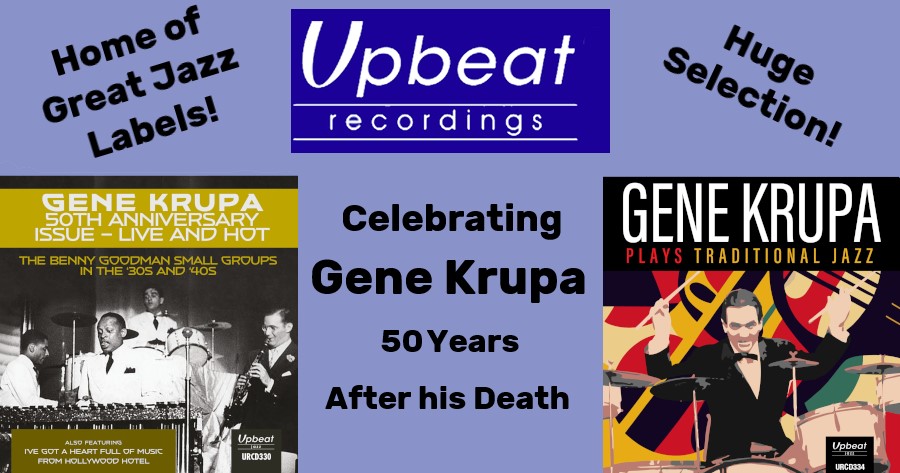 Thomson is also a force of nature, his percussive upright bass providing the solid foundation on which his bandmates build their soaring string solos. That's not to say that his contribution is confined to the background—on "My Walking Stick" and "Daphne," Thomson performs frankly absurd feats of dexterity in which he hammers out machine gun triplets on the body of his instrument, while continuing to bang out a walking bassline.
In another nod to the bandleader's catholic musical tastes, the album closes with "My Poncho Pony"—a country tune made famous by Patsy Montana (whose signature song "I Want to Be a Cowboy's Sweetheart" made her the first female country performer to have a million-selling single). Of course it features nimble-fingered solos from all parties, adding an entirely new piece to the manouche canon.
Welch handled the mastering himself, using a live mix by Andy Eubanks. It sounds great—crystal clear with a beefy bass, while Rhody's squealing violin sends shivers down the spine. If I had one small criticism, it would be that the balance has each instrument coming equally out of both ears—it might have been nice to have a little left-right separation between guitar and strings, for added immersion.
Otherwise, it's difficult to know what to say about these mammoth talents which hasn't already been said by higher authorities than I. Suffice to say that, having listened to Live in Asheville a few times through, I went and put on a Reinhardt record featuring his fiddle-slinging partner, Stéphane Grappelli. To my ears, Welch and co are every bit as good—not only that, but they're evolving the French idiom by introducing new influences, techniques and tunes (including "Jumpin' the Jack," which was allegedly written "six hours" before the trio went onstage). Check them out on Bandcamp, if you haven't already, and prepare to be blown away.