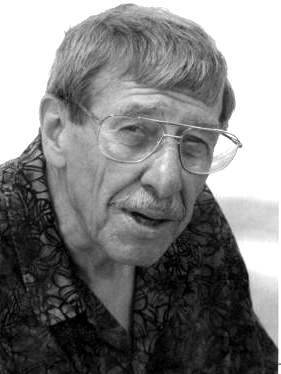 BIRCHALL SMITH, 90, on June 28 in Morgan Hill, Californa. While an undergraduate at Purdue University in 1947, was co-founder and the cornetist of the Salty Dogs, which currently is considered to be the longest continuously-performing jazz band.
He was also the founder of Windin' Ball Recordings in 1952, recording numerous influential jazz artists in the Chicago area. In 1957, he recorded with the legendary Turk Murphy on Columbia Records, and went on to play with and to form several other bands in the San Francisco area, including the Euphoria, Euphonic, and Great Pacific Jazz Bands.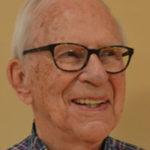 Lew Shaw started writing about music as the publicist for the famous Berkshire Music Barn in the 1960s. He joined the West Coast Rag almost thirty years ago and has been a guiding light to this paper through the two name changes since then as we became The Syncopated Times.  47 of his profiles are collected in Jazz Beat: Notes on Classic Jazz. Volume two, containing profiles from 2013-2016 will be available on Amazon soon. He taps his extensive network of connections and friends throughout the traditional jazz world to bring us his Jazz Jottings column every month.