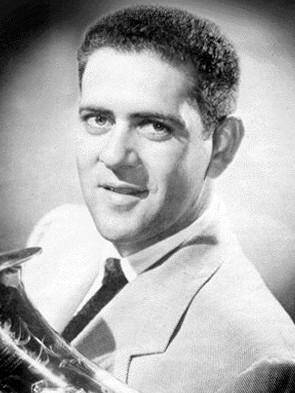 DAVE PELL, 92, on May 8 in Canoga Park, California. Played in the big bands of Tony Pastor, Bobby Sherwood, and several others in his late teens before moving to California. Performed on Bob Crosby's radio show and was a member of the Les Brown Orchestra for eight years.
Playing with the likes of Gerry Mulligan, Shorty Rogers, Zoot Sims, and Stan Getz, Pell was identified with the contrapuntal sound of West Coast Jazz of the '50s and '60s. Began working with his own ensembles, mostly an octet. He owned and played one of Lester Young's two tenor saxophones.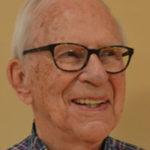 Lew Shaw started writing about music as the publicist for the famous Berkshire Music Barn in the 1960s. He joined the West Coast Rag almost thirty years ago and has been a guiding light to this paper through the two name changes since then as we became The Syncopated Times.  47 of his profiles are collected in Jazz Beat: Notes on Classic Jazz. Volume two, containing profiles from 2013-2016 will be available on Amazon soon. He taps his extensive network of connections and friends throughout the traditional jazz world to bring us his Jazz Jottings column every month.