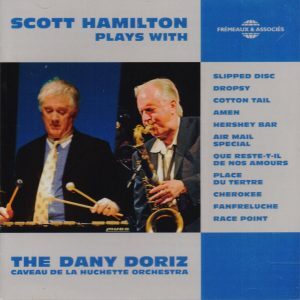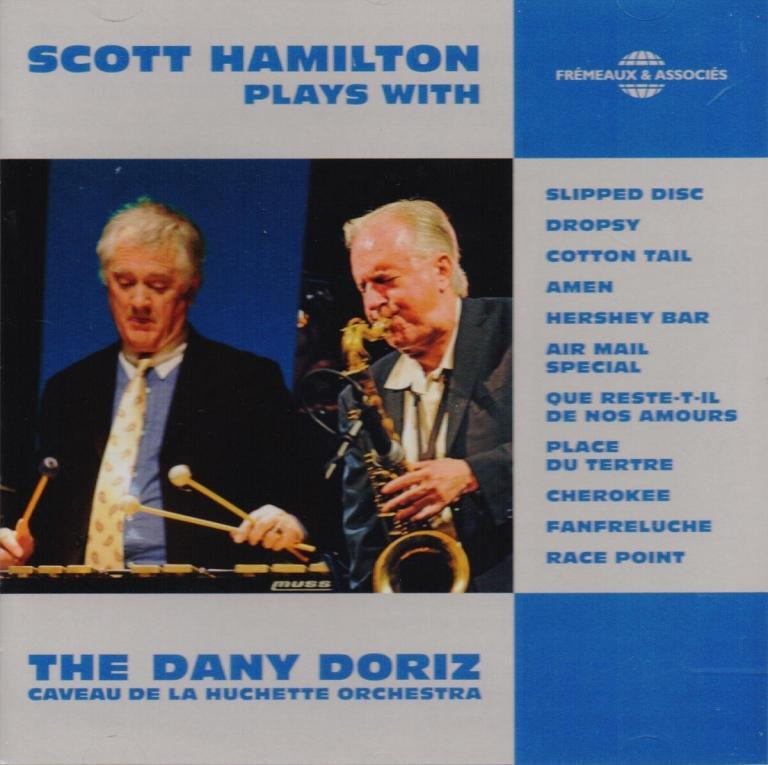 When it comes to reviewing recordings by tenor-saxophonist Scott Hamilton, all one really has to say is that a particular release is "what you expect," meaning high-quality swinging music. Hamilton, who made his major league debut 45 years ago, has yet to record a set that is not rewarding. Since he has stuck throughout his career to small-group swing, interpreting classic material in his own distinctive and personal voice, one cannot go wrong by picking up any of his dozens of CDs.
Plays With The Dany Doriz Caveau De La Huchette Orchestra, which was recorded in 2014, reminds one that Hamilton has spent the past couple of decades living in Europe. For this Paris set, Hamilton is featured with an excellent combo led by vibraphonist Dany Doriz that includes pianist Phillipe Duchemin, bassist Patricia Lebeugle, and drummer Didier Dorise, with two guest appearances apiece by trumpeter Ronald Baker and guitarist Marc Fosset. The tenor has made relatively few recordings in his career with a vibraphonist (two songs in 1977 with Dave Carey, a few meetings with Cal Tjader, and one album apiece with Red Norvo, Chuck Redd, and Tizian Jost) so this meeting with Dany Doriz is a little different for him.
A few of the numbers (most notably "Slipped Disc" and "Air Mail Special") are reminiscent of the Benny Goodman Sextet with Doriz sounding closer to Red Norvo than Lionel Hampton and Hamilton joyfully romping with the other musicians. The repertoire also includes such numbers as "Cotton Tail," "Hershey Bar" (made famous by Stan Getz), "Cherokee," and two originals (including Hamilton's "Dropsy").
The results are, well, what you would expect: great!
Plays With The Dany Doriz Caveau De La Huchette Orchestra
(Fremeaux & Associates FA 599, 11 selections, TT = 63:37)
www.fremeaux.com