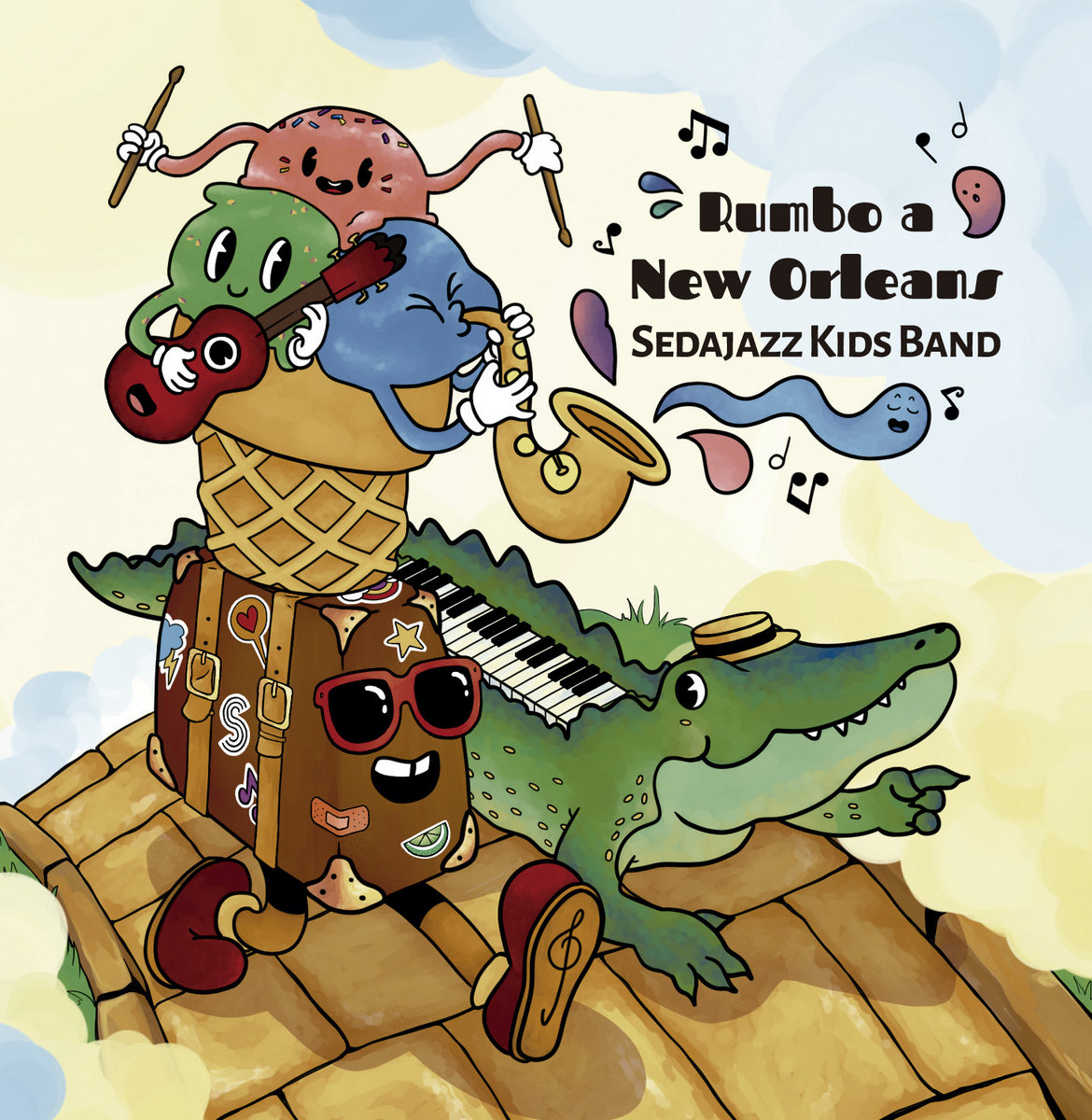 I've mentioned my fondness for Bugsy Malone twice in previous record reviews, but nowhere was the reference more relevant than it is here. In both that musical movie masterpiece and the above named album we have kids donning the metaphorical (sometimes physical) fedora and emulating Jazz Age adults—and in both cases the imitation is both fairly convincing and thoroughly enjoyable.
Rumbo a New Orleans is a production by Sedajazz: a musical collective, management company and record label based in Valencia, Spain. Its website says that, since 1991, it has offered listeners "new projects and alternative ideas that give jazz different satisfactory opportunities that are being showed to the public"—one of which is the Sedajazz Kids Band. This assortment of teens and tweens is one of the organization's training units, allowing youngsters an opportunity to get out of their practice room, into the recording studio and even on stage at some of Spain's jazz festivals.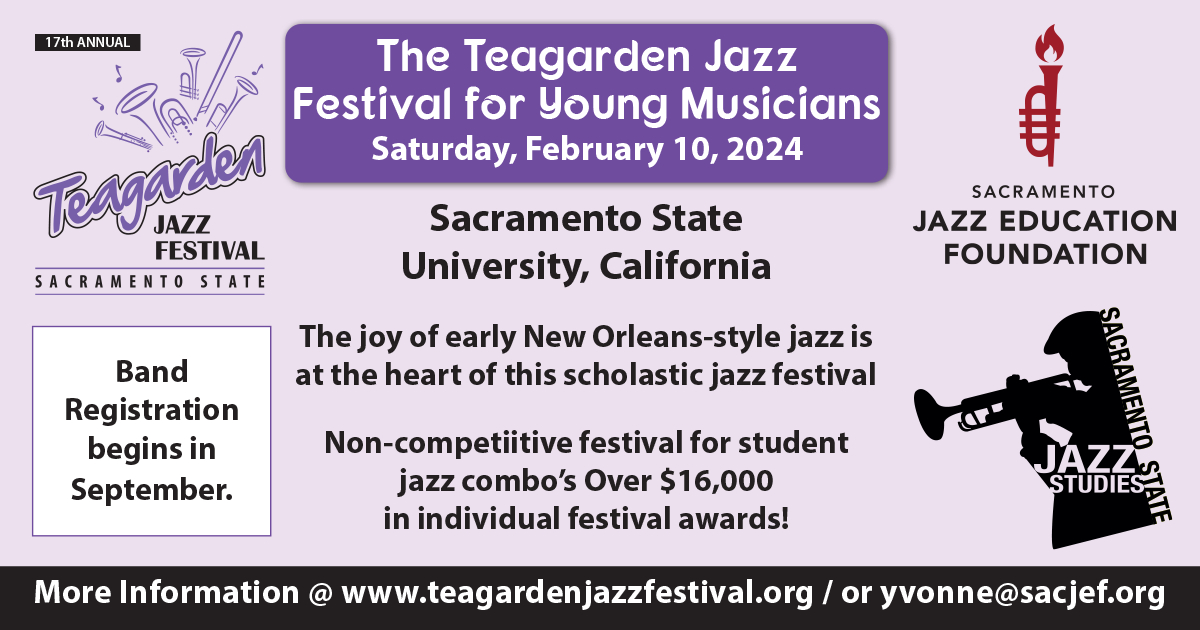 In doing so, the energetic outfit aims to bring on the country's best developing jazz talent, under the watchful eye of top Spanish saxophonist and musical director Francisco Angel "Latino" Blanco. Their latest recording features thirteen well-loved jazz standards, running the gamut from blues to bebop. These include "Moten Swing," "Mood Indigo" and "Muskrat Ramble"—alongside ten other standards which don't begin with an M, most of which have been rearranged and somewhat slowed down for the benefit of this budding band.
The young players execute these arrangements very well, on the whole. Sure, the horn players haven't quite mastered the control of their instruments' pitch yet. The guitarist's repertoire of riffs isn't yet very large. The pianist still hits the occasional apparent bum note. (I know that feeling, my friend—and I'm 35.) The drummers' rhythms are sometimes a little simplistic. And at times the band's director can be heard audibly cuing in players unsure of when to begin.
But there's an undeniable charm to these inevitable little teething troubles, like watching little John Cassisi as the mob boss Fat Sam, shaking his pudgy fists and threatening his goons with a thumping, too young to use real cuss words. Sure, he's not really scaring anyone, but the heart he puts into his performance would warm the coldest soul.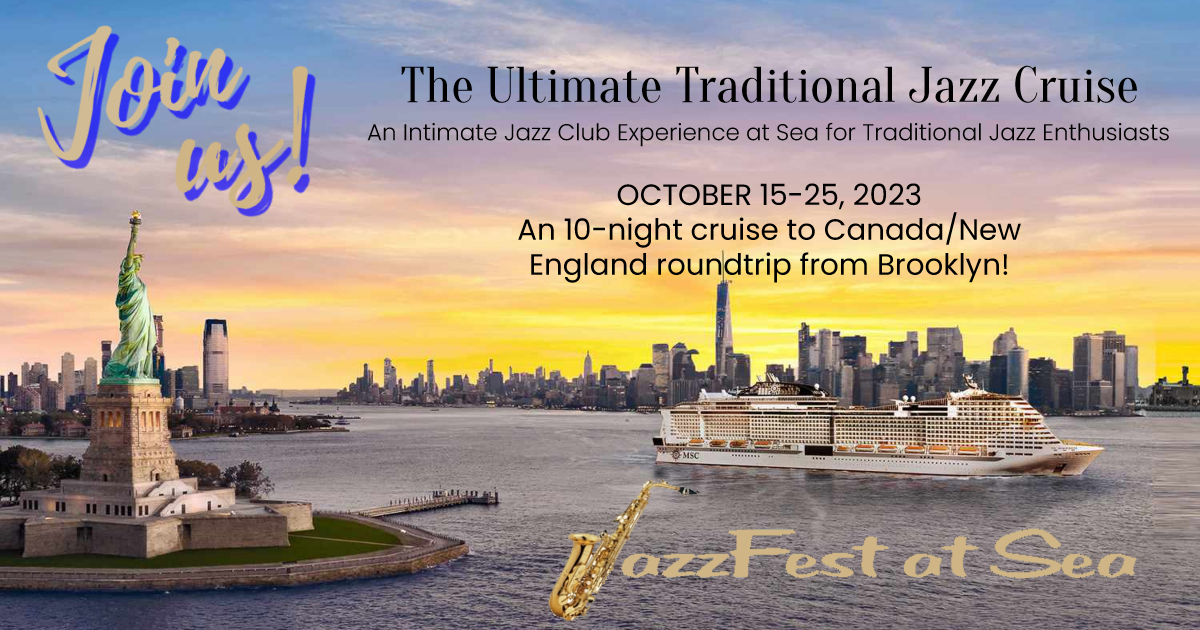 I hope this review isn't patronizing. This is no school nativity play, performed by young players whose naive ineptitude only provokes sympathetic cooing. There's real potential in the Sedajazz Kids Band—check out the delightful drum work on "I Found a New Baby," the delicious horns on "Down by the Riverside" and the down-and-dirty way "Tin Roof Blues" swings.
Hearing these talented youngsters picking gingerly through their solos also holds an important message for people like me—adults who have been playing an instrument for years, who yearn to play with a band but have never had the bottle to try. Performing jazz isn't the preserve of professionals and those of a pro standard—everybody has to start somewhere, at some time. These kids are getting down to it good and early, with very listenable results. Support their admirable efforts by checking them out on Bandcamp, where you can get Rumbo a New Orleans for about $7.50.