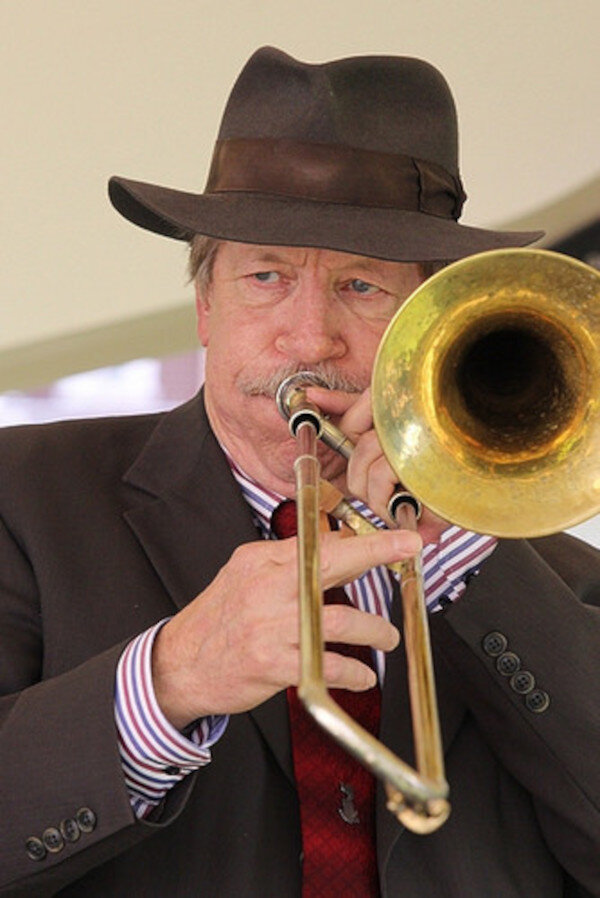 Trombonist, vocalist, and band leader Steve Yocum died of leukemia on September 4th, he was 69. Born in St. James, New York he started playing the trombone when he was 8 years old. He attended Hart College of Music in Connecticut soon leaving school to pursue life as a musician. Beginning his professional career in 1968 he performed with some of the best known traditional jazz groups including Your Father's Mustache, The Last Chance Jazz Band, and The Banjo Kings. He traveled the world with his own influential group, Uncle Yoke's Black Dog Jazz Band.
From 1985 to 1991 he was a member of, and then leader of, The Banjo Kings at Disney World. It was a band that could attract some of the best and hardest working guys in the business. It was from the ranks of the Disney players, from several Disney groups, that the Black Dog Jazz Band was formed.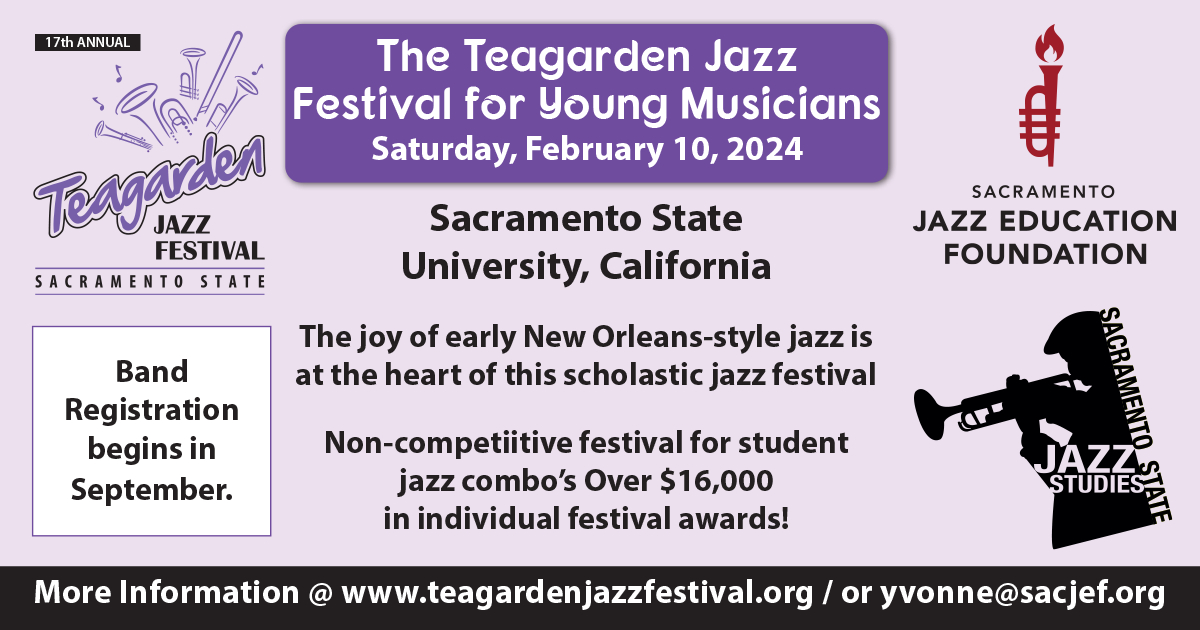 While working at Disney, Yocum had remained active in New Orleans' French Quarter, learning from several generations of musicians there and borrowing some of their modern rhythms for the Black Dogs. Putting the "Bo Diddly beat" behind traditional jazz classics offended some purists, but it left crowds dancing in the aisles. The Dogs took the jazz scene by storm and were so associated with Yocum that it is hard to believe he was only with the original group from their founding in 1988 until 1991. With well rehearsed theatrics, and pyrotechnic tubas, they put the "Show" in Show Band and were the best on the scene right out of the gate.
During the 1980s, Yocum had played in Banu Gibson's band at the Maison Bourbon in New Orleans. After he left the Black Dogs he would lead the band at Maison from 1991-1996. Next he tried his hand at club management, running the Tricou House on Bourbon Street for several years.
For the last 20 years Yocum has lived in the Netherlands with his wife Lucienne, whom he met in New Orleans. He appeared at festivals throughout Europe, where traditional jazz is more active, and started his own Catahoula Music Company in 2013. He continued to make some American appearances. In 2019 he was a finalist on the Senior Voice, a Dutch TV talent program. It was an exciting experience that brought him to a new generation of fans and a new level of stardom.