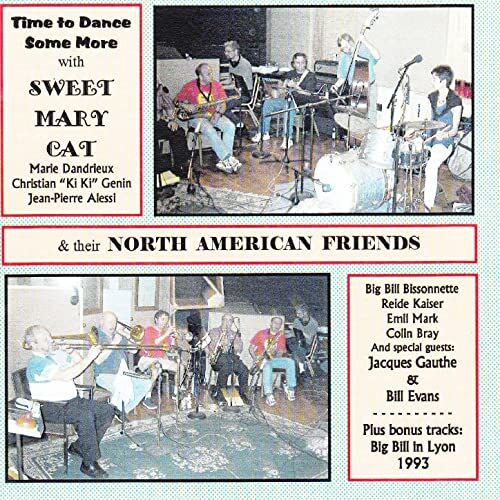 This CD picks up where the same group's previous one, Jazz Crusade JCCD3079, left off, the first six tracks here being from that same recording session. Filling out the CD are four tracks from a live concert in France in 1993 with the same personnel.
As per the album's title, the first six tracks have tempi that are geared toward dancing. Of the last four tracks, taken from a concert, all are taken at danceable tempi except the final one, it being nothing more than a single note and probably an attempt at humor. The penultimate cut, "Pagan Love Song," is very slow, sounding almost like a dirge, and "Chimes Blues" is also taken at a slower than usual tempo, but dancers other than lindy hoppers, perhaps, would find them quite congenial.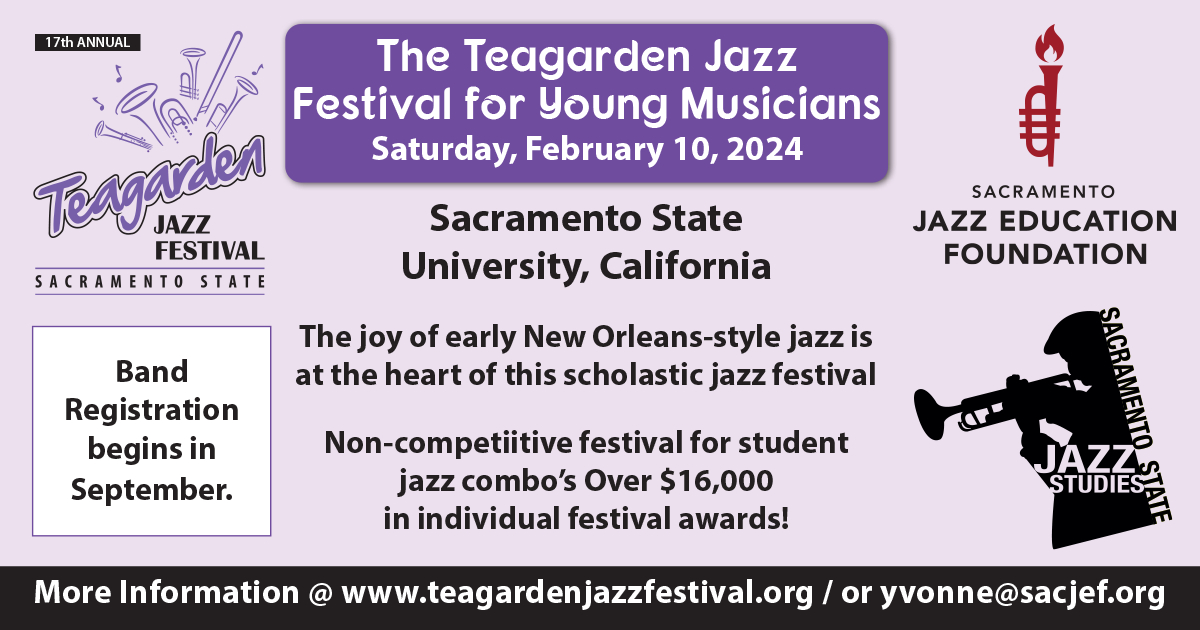 On three of the tracks—"Shake It & Break It," "Blues for Jimmy," and "Bugle Boy March"—the band is expanded to nine pieces with the addition of Evans on trombone. He was present in the event that Bissonnette, who was still recovering from recent surgery, needed relief. As it turned out, Bissonnette did not need to be spelled, and Evans was added for these numbers rather than just being left in the wings, a supernumerary. On them the band thus verges on the typical swing dance band size of nine to twelve pieces.
There is a good mix of tunes from the fast to the slow, from the familiar to the less common. "The Bells of St. Mary's" we don't hear too often, with its stop time bell chimes rendered here by the ensemble and echoed also in the piano solo. Interestingly, "Chimes Blues" contains no chimes sequence, as it usually does, either by the front line or the piano! The number that follows "The Bells of St. Mary's," "Tuxedo Junction," is more often to be found in swing band compilations, one of the most often heard versions being that of the Glenn Miller band.
Another unusual number for a traditional band is "Pagan Love Song," which the group takes at a very slow tempo, the trombone leading first time through, supported by some very precise obbligatos from the clarinet. Then muted trumpet replaces the trombone for another run through, again with clarinet backing. The succeeding clarinet solo begins with a sustained low note for several measures, followed by several quick runs through all then registers. The trombone solo which follows attacks with some staccato tonguing, and the piano solo has some resounding block chording. All of those devices lend interest to a tune which is not overflowing with that quality and seems to have attracted few traditional bands.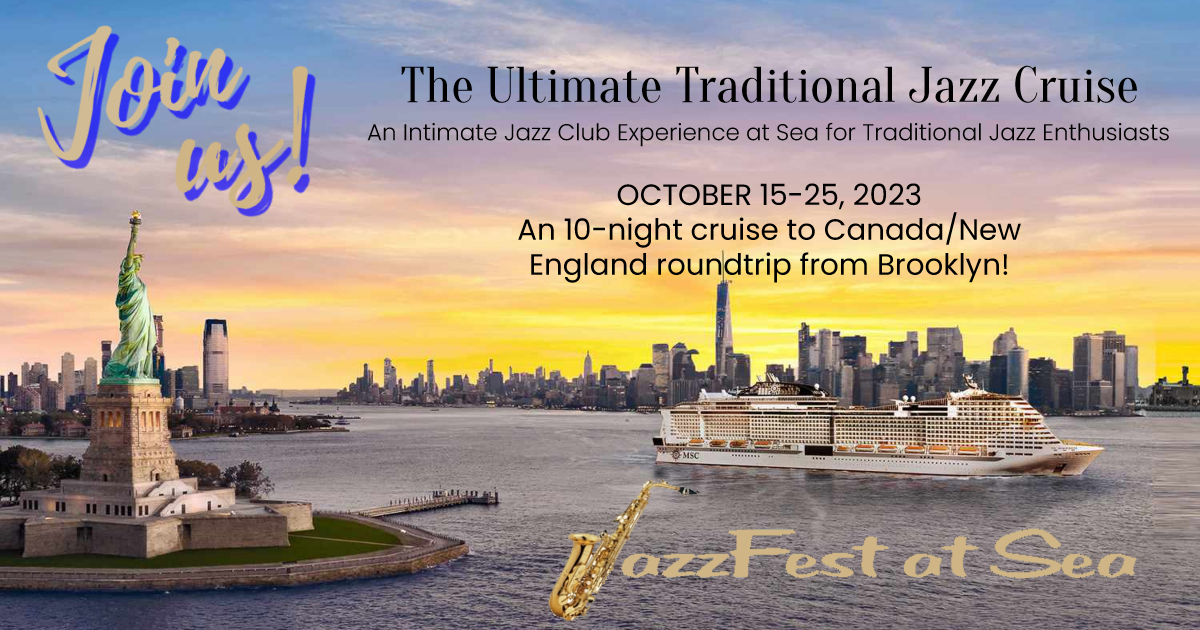 Ensemble is the order of the day and when an instrument takes the lead it is most often backed by the rest of the group. The bass takes only one very nicely bowed solo chorus on "Blues for Jimmy." Banjo does not take a solo being content to lay down a very solid, steady chording. Drums also do not solo, taking only a introduction and roll off to "Bugle Boy March." This rhythm section, however, is to be congratulated on being so steady, not rushing in the slightest, giving the front line a marvelous cushion to rest on.
Just as JCCD3079 delivered a fine selection of New Orleans styled dance music, so this CD does the same. We can overlook such silliness as the last "track," introduced by Bissonnette as his composition—a "short number" which consists of a single note. The other 65 minutes or so of music make this Jazz Crusade disc a worthwhile acquisition, available again from Upbeat at its web site www.upbeatmailorder.co.uk as well as from on-line sites such as Amazon.
SWEET MARY CAT & THEIR NORTH AMERICAN FRIENDS – Time to Dance Some More (Jazz Crusade JCCD3081) Playing time: 66m. 00s.
Old Spinning Wheel; The Bells of St. Mary's; Tuxedo Junction; Shake It & Break It*; Blues for Jimmy*; Bugle Boy March.*
Recorded at Audiophile Studios, New Orleans, LA, on Apr. 15, 2002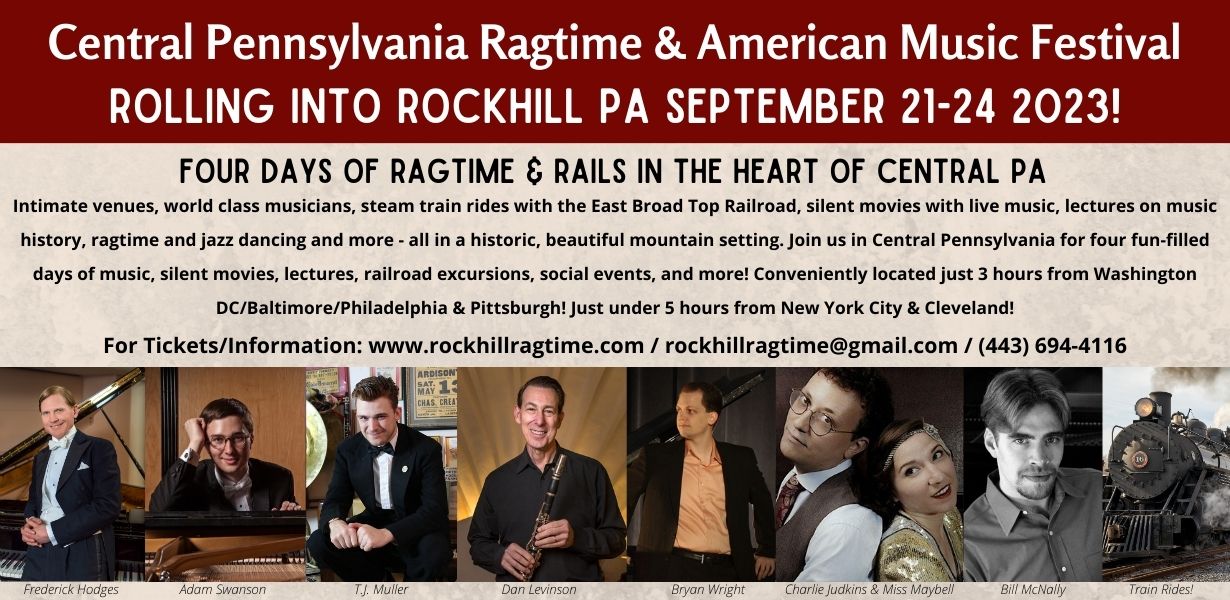 Chimes Blues; Exactly Like You; Pagan Love Song; Big Bill's Short Number**.
Recorded at a live concert, Lyon, France, in 1993.
Marie Dandrieux – Drums & leader; Christian Genin – Trumpet; Jean-Pierre Alessi – Reeds; Jacques Gauthé – Reeds; Big Bill Bissonnette – Trombone, vocal**; Reide Kaiser – Piano; Emil Mark – Banjo; Colin Bray – String bass
Special Guest: Bill Evans – Trombone*