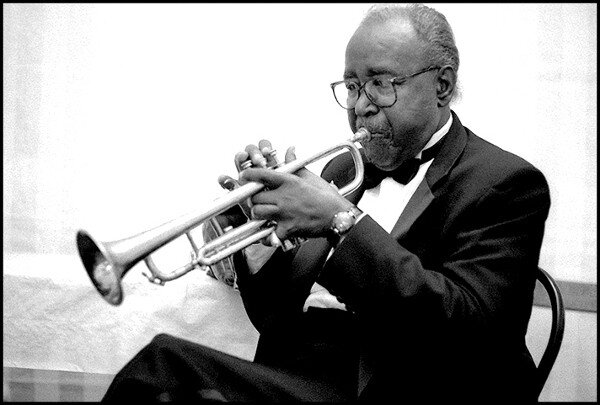 Trumpeter Harry "Sweets" Edison, who joined the Basie band in 1937 when he was 19, was asked, "How much of the music played by the Basie band was written out?" "We didn't have any music," he replied. So the obvious question was – how did he learn what to play? "When I first joined the band, everybody had played with Bennie Moten's band. They all had notes to play on tunes like One O'clock Jump, Swinging the Blues, and Out the Window. For these head arrangements, the brass section would get together and set a riff, and we'd all come back to the rehearsal hall."
Sweets became frustrated because not having been in the band at the creation of the heads, he had trouble when his colleagues played those numbers fast, "You're trying to find a note [for you to play], and it's past. They're finished before you can find a note." What he meant was that as the music whizzed by, Edison couldn't find a note to fit the fleeing chord—and a note that Ed Lewis, sitting next to him in the trumpet section, didn't have.
"I really was disgusted," Edison recalled and gave Basie his notice. "Why?" asked the Count. "You sound good."
"Well, all these arrangements you play every night, I can't find a note," to which Basie replied, "If you find a note tonight that sounds good, play that same damn note every night."
Encouraged by the boss to stay, Edison was in the band for 18 years. Having found his notes, "Sweets" added, "I should have paid him to be in the band because I was having so much fun. You couldn't pay for that kind of education."
Years later, there was to be a tribute to Count Basie at Carnegie Hall, and that morning, in a rehearsal room, an arrangement was distributed to the Basie alumni, most of whom were in their 60s and 70s. They started on the arrangement, and "Sweets" stopped the music. He told the arranger that he was going to take some of the notes out of his parts and slow down the tempo. The arranger, who had never played with or previously arranged for Basie, was smart enough not to argue.
"Sweets" Edison had not only found his notes long before that rehearsal, but he'd also learned what notes not to play so that the music could breathe.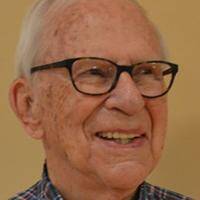 Lew Shaw started writing about music as the publicist for the famous Berkshire Music Barn in the 1960s. He joined the West Coast Rag almost thirty years ago and has been a guiding light to this paper through the two name changes since then as we became The Syncopated Times.  47 of his profiles are collected in Jazz Beat: Notes on Classic Jazz. Volume two, containing profiles from 2013-2016 will be available on Amazon soon. He taps his extensive network of connections and friends throughout the traditional jazz world to bring us his Jazz Jottings column every month.