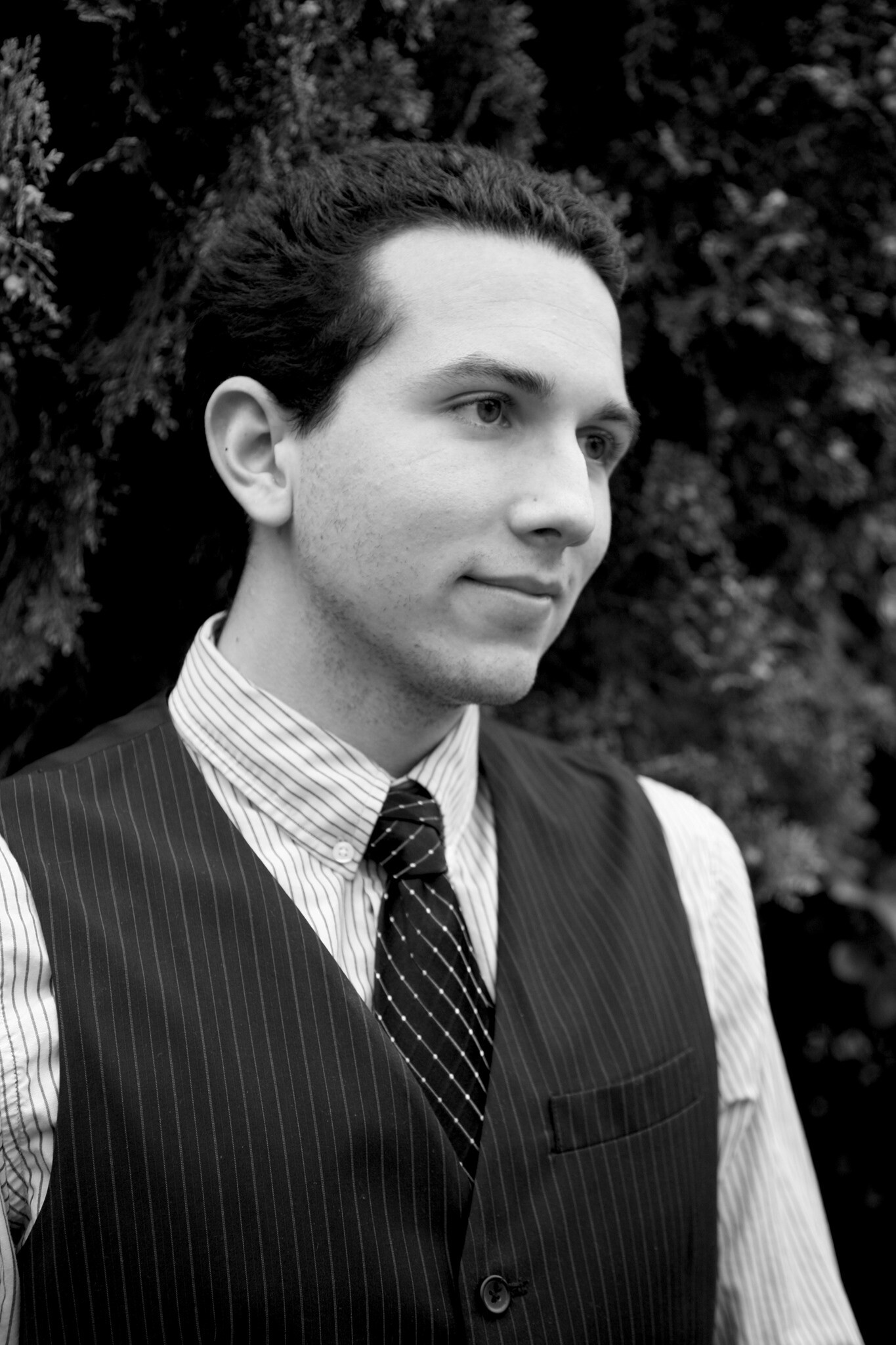 Dr. Ian Hominick at the University of Mississippi in Oxford produced a fine 2021 virtual program to keep the Old Time Piano Playing Contest at least partially before the public for the 47th year. Memorial Day has been the group's traditional date for the annual event that has had several homes over the years. It was nice for all of us to be able to share this year's modified programs, a junior showcase on Friday, May 29, and a composition competition on May 30.
The founder, Ted Lemen, introduced the emcees of this year's competition, Bill McNally and Adam Swanson. They not only took turns introducing the top twelve compositions selected, but they inserted some of their own favorites. This year's judges were Sue Keller, Terry Parrish, and Vincent Matthew Johnson.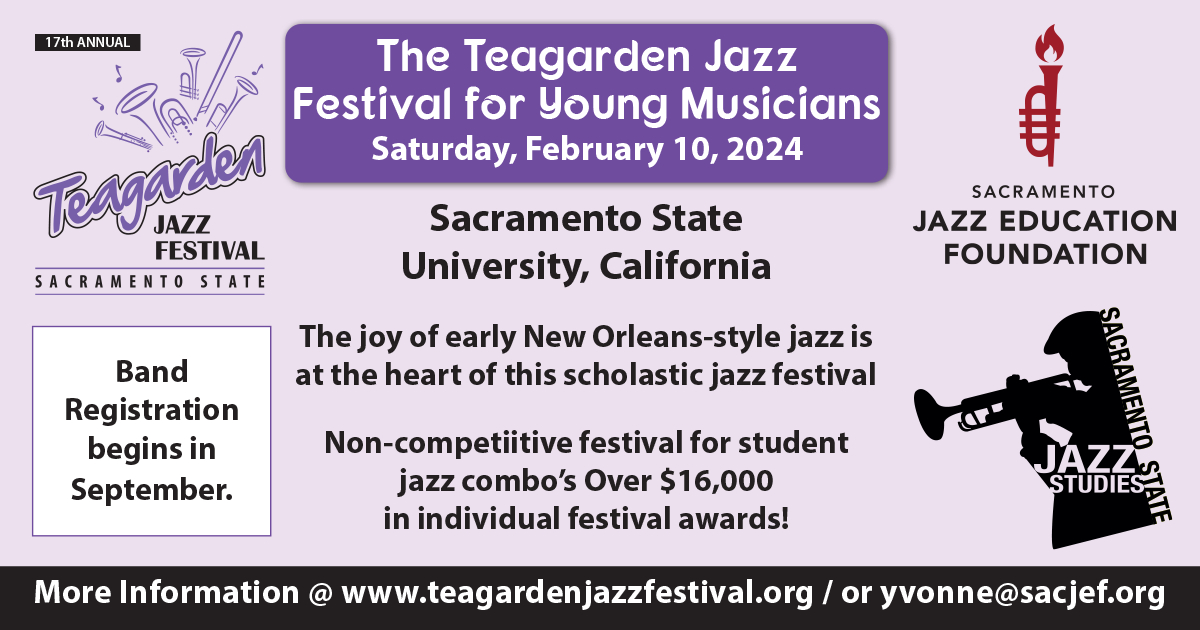 It was a pleasure to hear Adam play David Thomas Roberts' "The Family Line System"; Adam's own piece, "Finger Winks," which he wrote with Andrew Sachs; Bob Milne's "Snowy Owl"; and as an homage to Tom Brier, Adam played Tom's, "Spasmodic."
Bill McNally shared Vincent Matthew Johnson's "Tickling Julie, William Albright's "Behemoth Two-Step," and he beautifully articulated descriptions of the classical "quotations" in his own composition, "Fancy Flight."
The works of twelve of the nineteen entrants from nine states and two foreign countries were chosen for the program. The variations of style and themes gave the program a real sense of the derivatives of ragtime and its diversity. The competition also provided an encouraging reminder of the music's current popularity and direction.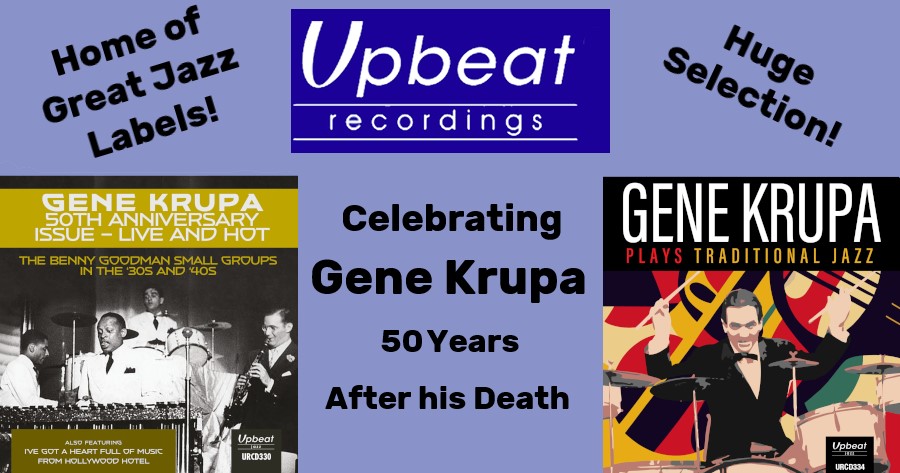 The first eight compositions were Eric Marchese's, "Out of Time;" Jacob Adams' "Irving Park Rag;" Anthony Sarginson's "Jelly, An Angel's Twostep;" from Spain, Ivan Osuna Galisteo's "Meli Queen Rag;" Riccardo La Spina's "Delta Twilight;" David Cavalari's, "Green Fairy;" Paul Orsi's "Memories of Main Street;" and Michael Kazenel's "Gary and Rose."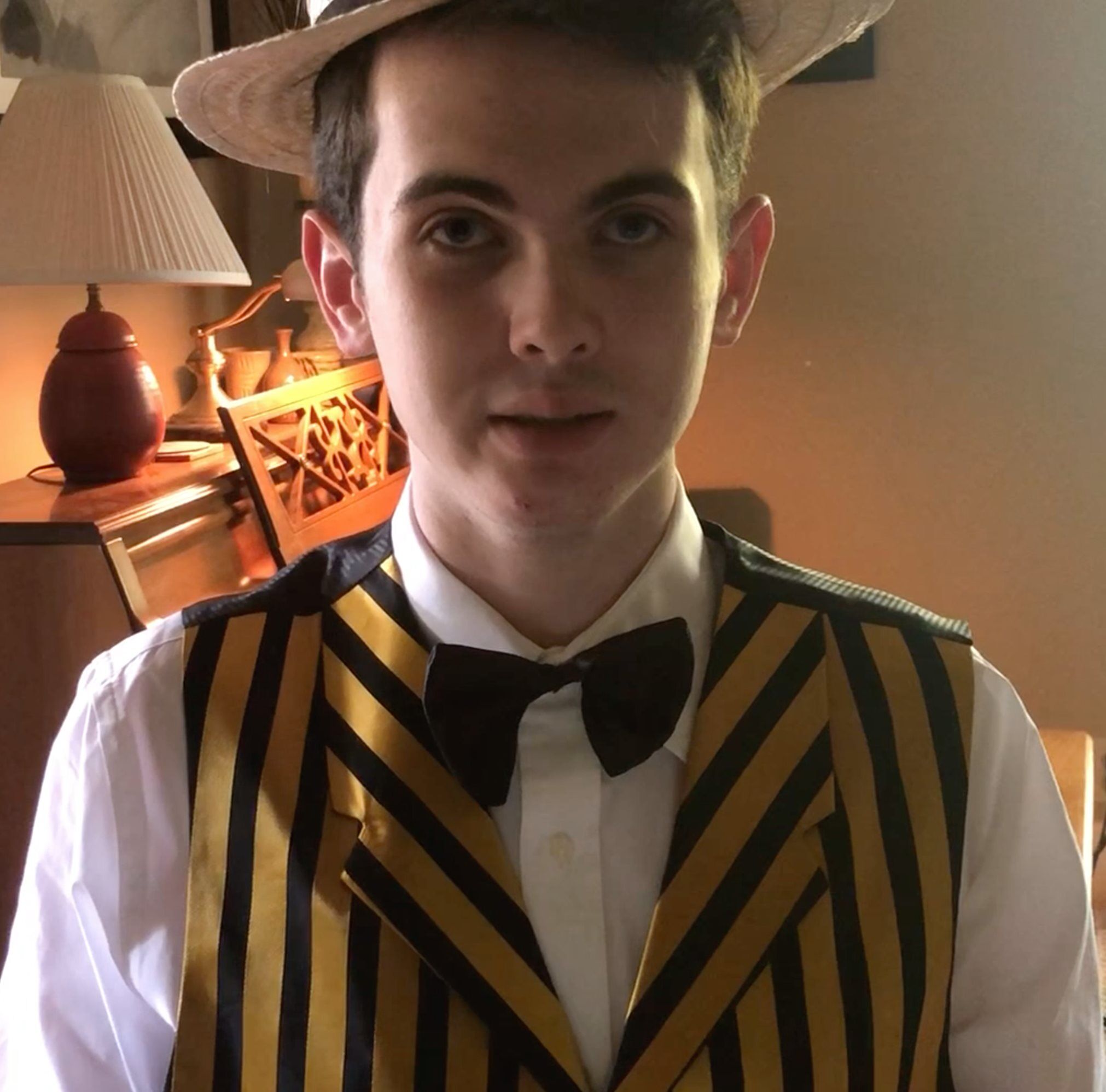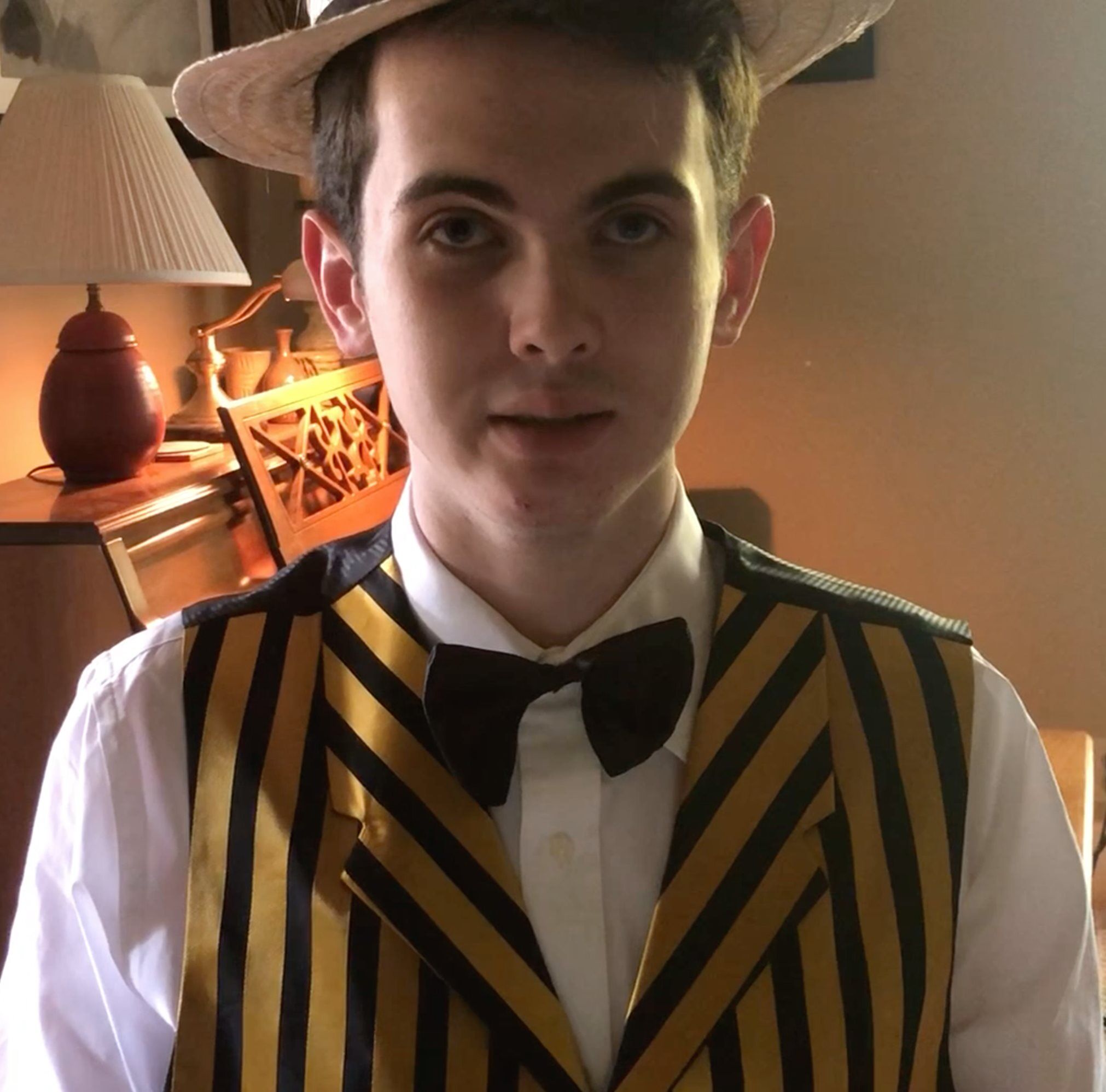 The 2021 winners were announced last, including, in 4th place, Angelica Triandafillou's "Pickles and Ice Cream," with both atop her upright piano; Dylan Swayzee's "Twinkling Keys" was 3rd; Brett Youens, now living in Germany, was 2nd with his "Transformation Rag," and the winning composition was "Lighthouse Rag," by Maryland composer Sam Post.
Sam teaches at the Levine School in Washington D. C. and also has his own studio. He is a versatile composer of both classical music and piano ragtime pieces. He wrote "Sketches from Kazakhstan" as a commission from the San Francisco Symphony Orchestra. His 2017 CD, Dizzy Days, introduced his ragtime compositions. In January 2018, he was featured on the cover of The Syncopated Times.
This year's Old Time Music Preservation Association in Oxford, Mississippi also presented a showcase of junior performers that hopefully left listeners encouraged and excited about the future of America's music. All eleven were age 18 or younger and their talent and enthusiasm for the music was most impressive. It is also encouraging to learn that several former champions are now tutoring these young talents.
Antoine Arnosky from San Antonio opened the program with the "Maple Leaf Rag." Twelve-year old John Patrick Hutchinson, Jr., from Rockingham N.C., in sleeve garter, vest, and straw skimmer performed "Sunflower Slow Drag" and "Wall Street Rag" in a café-like setting. John Beggs, fourteen-year old from Madison, Florida played "Puttin' on the Ritz" and "'S Wonderful."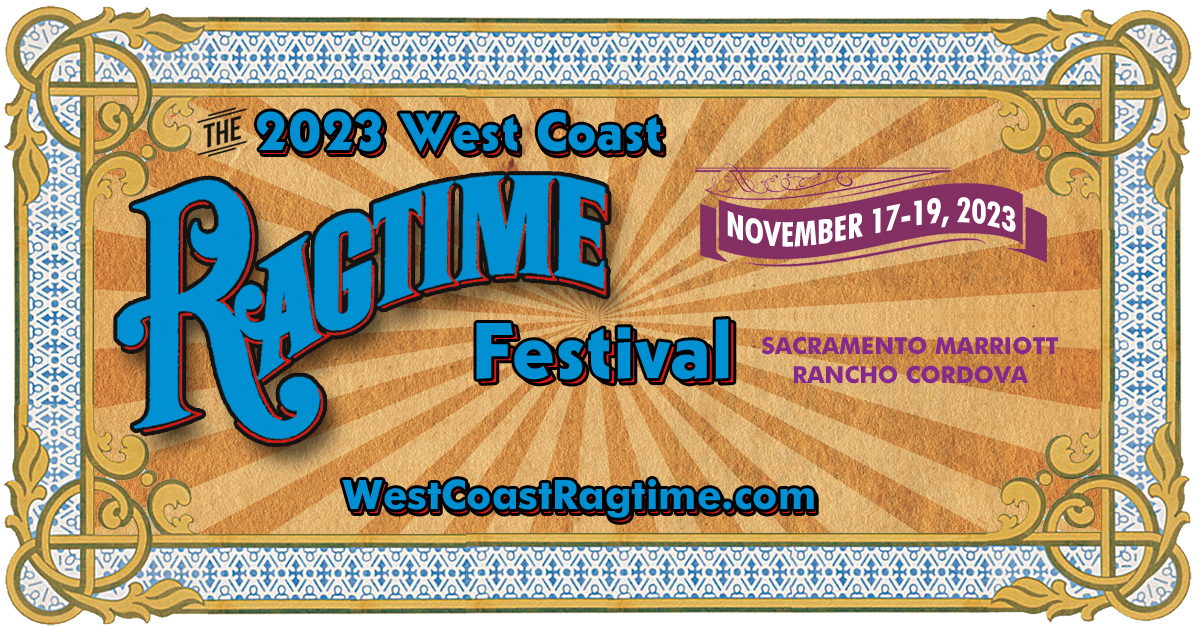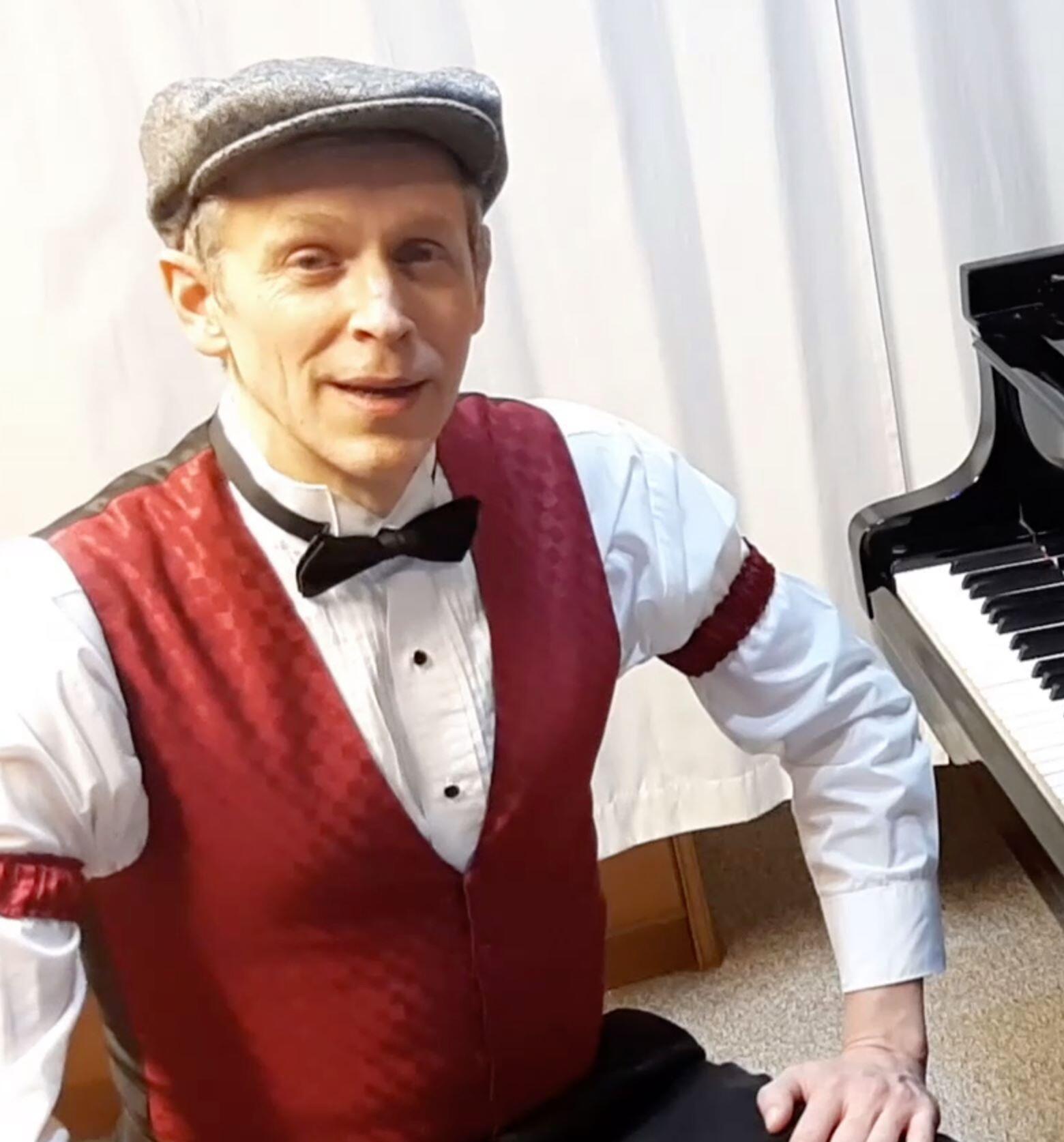 Elias Anderson, also fourteen from McKinney, Texas performed Joplin's, "Pineapple Rag" and "Entertainer." At age fifteen, Michael Flores from San Juan Capistrano, California played "Swipsey," and his own composition "Poinsettia Rag." Thirteen-year-old Noah Lee from San Diego performed "Ashland Avenue Rag" and Colin Scheuerman, a William McNally student from San Antonio played "Graceful Ghost."
Tadao Tomokiyo, fourteen, from Pittsburg played "Sugar Cane," and "Finger Buster," in a spiffy tux. Jade Anderson from Alameda, California, age fifteen, played "Pickles and Peppers."
From Wheatley Heights, N.Y., Eleftherios Zoumpanidopoulos okayed "Boogie Woogie Stomp" and his original, "My Horse is Dying." A super confident Isaiah Burton from Woodland California closed the showcase with a dazzling "Dizzy Fingers," by Zez Confrey.
Exiting the program, a YouTube clip of fourteen-year-old Harry Connick, Jr. playing pops up. Many of the performers in tonight's program came close to Harry's youthful ability and we know how far his talent evolved. The future looks very bright for ragtime.