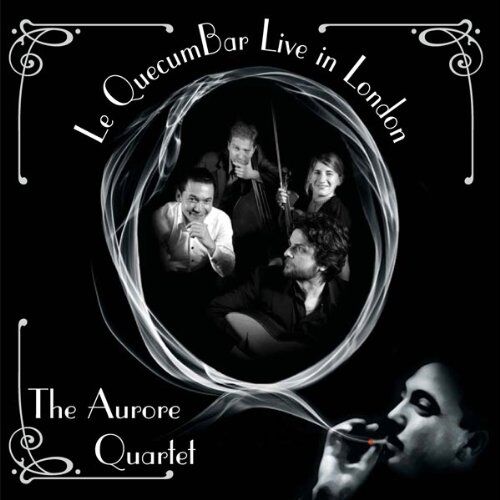 Has any jazz musician been emulated after their passing as much as Django Reinhardt? Ironically, when Django died in 1953, hardly any guitarist sounded like him. Charlie Christian was the dominant influence and, other than Les Paul and to a lesser extent Charlie Byrd later in the decade, Reinhardt barely made an impact on guitarists of the 1950s and '60s. All of that changed in the 1980s with the rise of what was called "Gypsy Jazz." Soon scores of younger guitarists and violinists were using Django and Stephane Grappelli as their musical models, particularly in Europe. That situation has only become more prolific in the decades since.
The Aurore Quartet from Paris which was founded in 2004 features violinist-vocalist Aurore Violque, Siegfried Mandacé and Darko Andelkovic on guitars, and bassist Pierre Frasque. Le Quecum Bar Live In London is from the Le Q label, and one in a long series of gypsy jazz recordings recorded at that British establishment for the company.
In addition to playing two lesser-known pieces by Django Reinhardt ("Mabel" and "Danse Norvegienne") and just a few swing standards (among them "Blue Drag" and "All Of Me"), the Aurore Quartet performs a few obscure French swing tunes and some originals including three by Mandace. All of the material swings and could have originated in the late 1930s.
To her credit, violinist Violque does not sound like Grappelli while the guitarists (it does not say anywhere who the soloist is and who is playing rhythm) only hint at Django without too closely copying his style.
Three songs add guest guitarist Ritary Gaguenetti and two of those ("All Of Me" and "Smile") have vocals by Phillipa Leigh. The excellent set concludes with a joyful rendition of "Tiger Rag."
The Le Q catalog should certainly be explored by those wanting to discover more of the talents to be found in the never-ending Gypsy Jazz movement.
Le Quecum Bar Live In London (Le Q Records LEQO 107, 13 selections, TT = 53:14) www.aurorequartet.com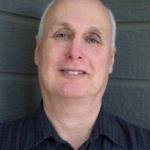 Since 1975 Scott Yanow has been a regular reviewer of albums in many jazz styles. He has written for many jazz and arts magazines, including JazzTimes, Jazziz, Down Beat, Cadence, CODA, and the Los Angeles Jazz Scene, and was the jazz editor for Record Review. He has written an in-depth biography on Dizzy Gillespie for AllMusic.com. He has authored 11 books on jazz, over 900 liner notes for CDs and over 20,000 reviews of jazz recordings.
Yanow was a contributor to and co-editor of the third edition of the All Music Guide to Jazz. He continues to write for Downbeat, Jazziz, the Los Angeles Jazz Scene, the Jazz Rag, the New York City Jazz Record and other publications.