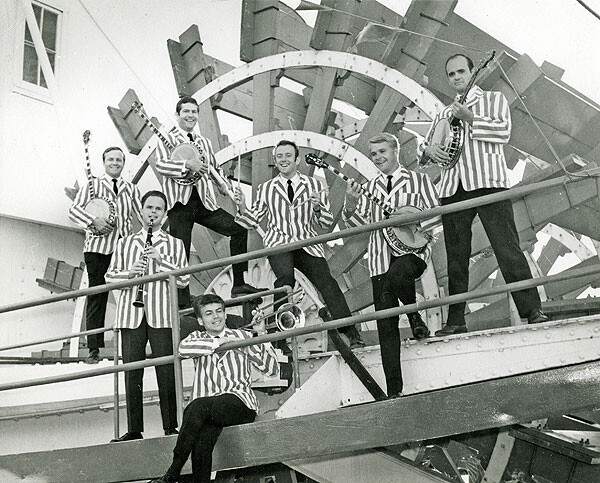 The Barbary Coast Dixieland Jazz Band holds a special place in Minnesota music history—and not just because its members were inducted into the Minnesota Music Hall of Fame in 2001.
The band has been cranking up the energy level in area churches by performing at more than 2,000 religious services over the years as well as at festivals and gigs across the nation; the 1979 Special Olympics in Washington, D.C.; performances for President Ronald Reagan and then-Senator Hubert Humphrey; and a goodwill tour to Japan in 1980.
The band had its origin in 1967 when Dick Peterson and a group of fellow banjo players began performing in St. Paul as "Doc Wesley's Barbary Coast Banjo Band." It morphed into the Barbary Coast Dixieland Band in 1986, adding clarinet, trumpet, trombone, bass, and drums.
The group typically played festivals, nightclubs, corporate events, and the Minnesota State Fair. One member was a church music director, and in the early 1980s, asked them to perform at the annual conference of pastors and faith leaders of the American Lutheran Church. It took off from there, and the band has averaged 40 church services a year since 1984.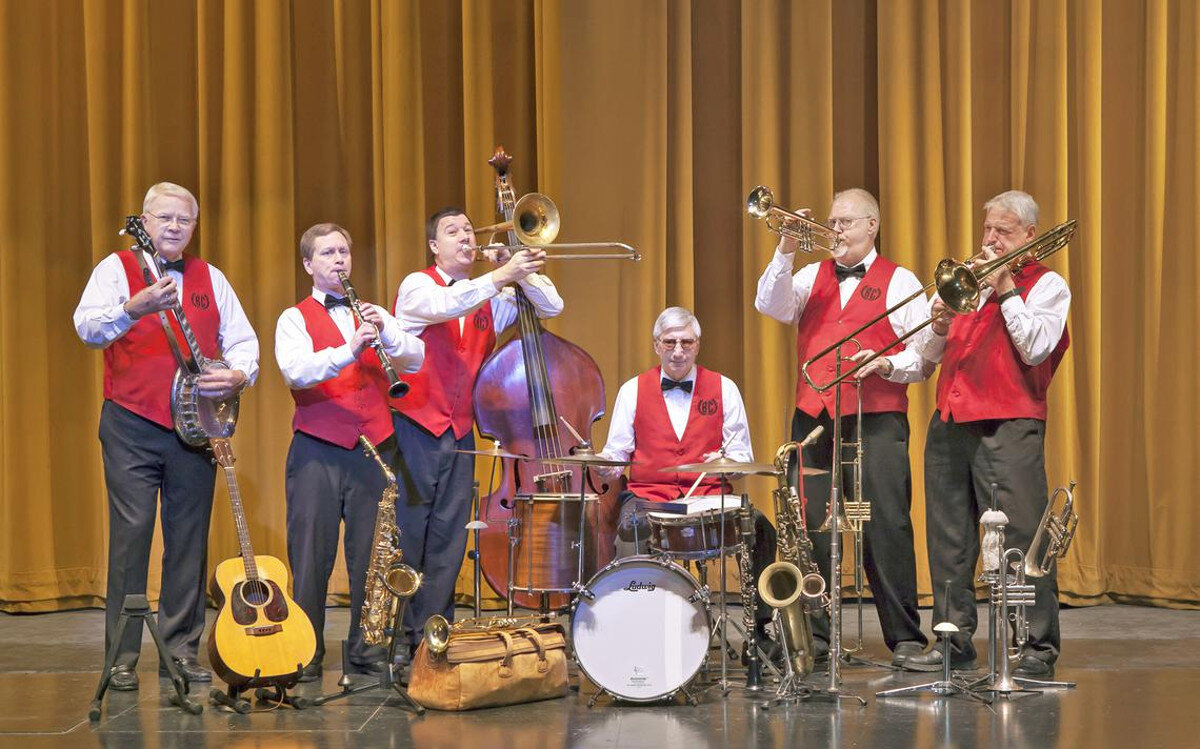 But this past December, after 52 years on the bandstand, the Barbary Coast Band ended its long run when it performed at a Bloomington senior housing complex. "It's bittersweet to stop," leader Dick Peterson lamented, "but we have wonderful memories. This is happy music. We've had a ball all these years."
At the band's final performance, Peterson, the lone surviving founding member and one of the few left-handed banjoists in the country, reminisced on how the band got started and its church ministry, marveling that there never were any personal conflicts, saying "Just good music!" The average tenure with the band of the six current members is 36 years and nine months.
There is a ray of hope in that Jim ten Bensel, the trombonist-cornetist and vocalist in the band, is creating a group to continue performing at the religious services. It just won't be the Barbary Coast Dixieland Jazz Band.