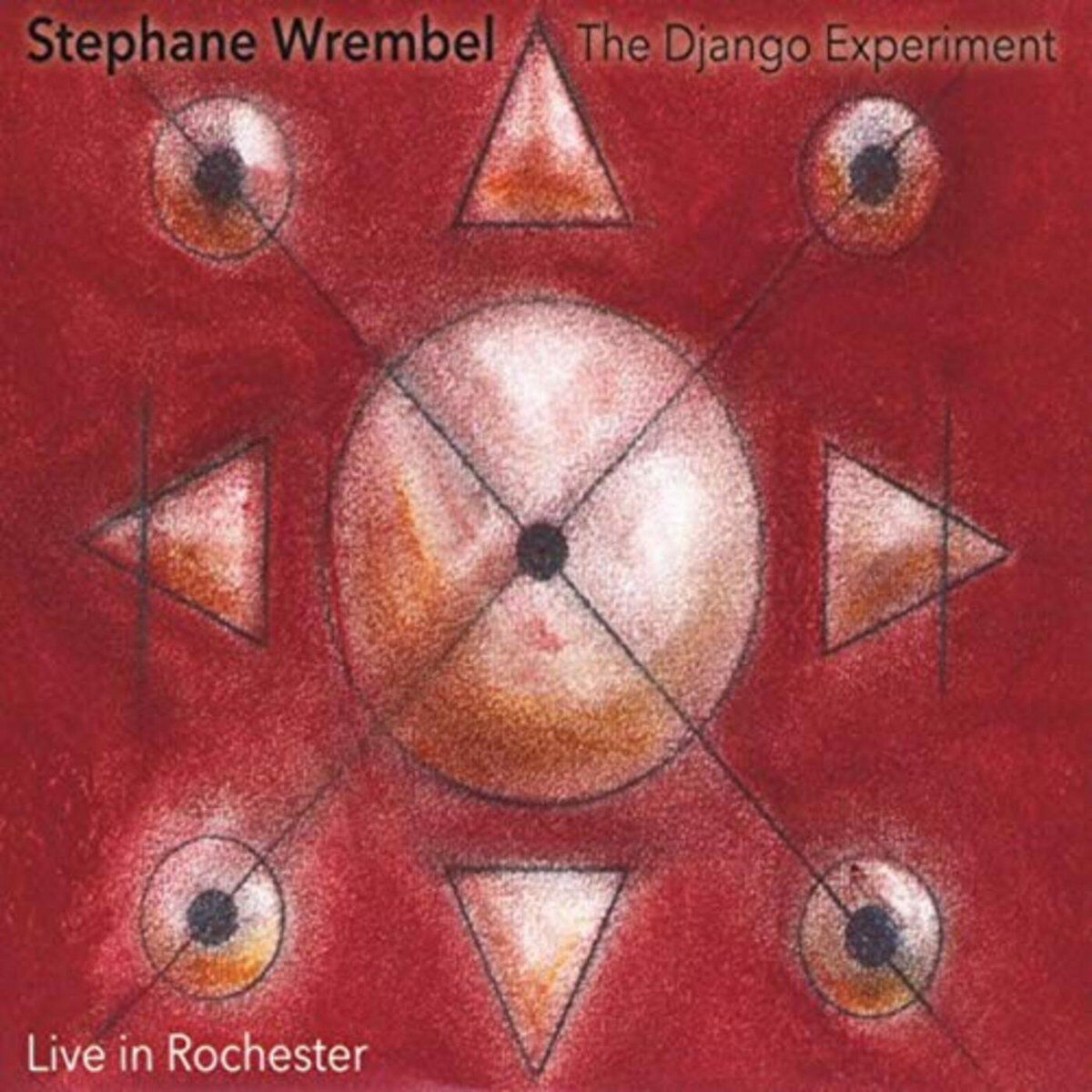 When Django Reinhardt passed away in 1953, almost no guitarists in the world sounded like him. His influence was far overshadowed by that of Charlie Christian. However 30 years later, things began to change and nowadays there are scores of brilliant guitarists who can emulate Django's sound and style very closely.
While his original background was in rock, during the past five years the French guitarist Stephane Wrembel has released a series of recordings under the title of "The Django Experiment." Rather than just duplicate Reinhardt's music, Wrembel has sought to extend it into other areas, as if Django were still alive. His series for his Water Is Life label has found him imagining what Reinhardt would sound like if he had been around today, leaving his music open to the influences of more modern jazz, World Music, and even some avant-garde explorations while still retaining Django's sound and basic style.
Live In Rochester, a two-CD set, is an excellent place to start in exploring Wrembel's playing. Performed in 2015, it features him in a quartet with rhythm guitarist Thor Jensen, bassist Kells Nollenberger, and drummer Nick Anderson. Unfortunately the song titles on the CD jacket do not match the order of the music but otherwise this twofer can be recommended without any reservation.
Wrembel stretches out on such vintage material as "Viper's Dream," a faster than usual "Nuages," a cooking "Topsy," "I'll See You In My Dreams," and "All Of Me," along with some Django originals and a few newer pieces. A bit more conservative than some of his wilder sets (which often feature a saxophonist), Wrembel gets quite adventurous on the ninth cut of the first CD and also performs a marathon version of "Dark Eyes" but otherwise his swinging playing is very much in Django's style, making this an excellent first stop in exploring the explorations of his Django Experiment.
Live In Rochester
(Music Is Life WIL09, 14 selections, TT = 94:47)
www.stephanewrembel.com