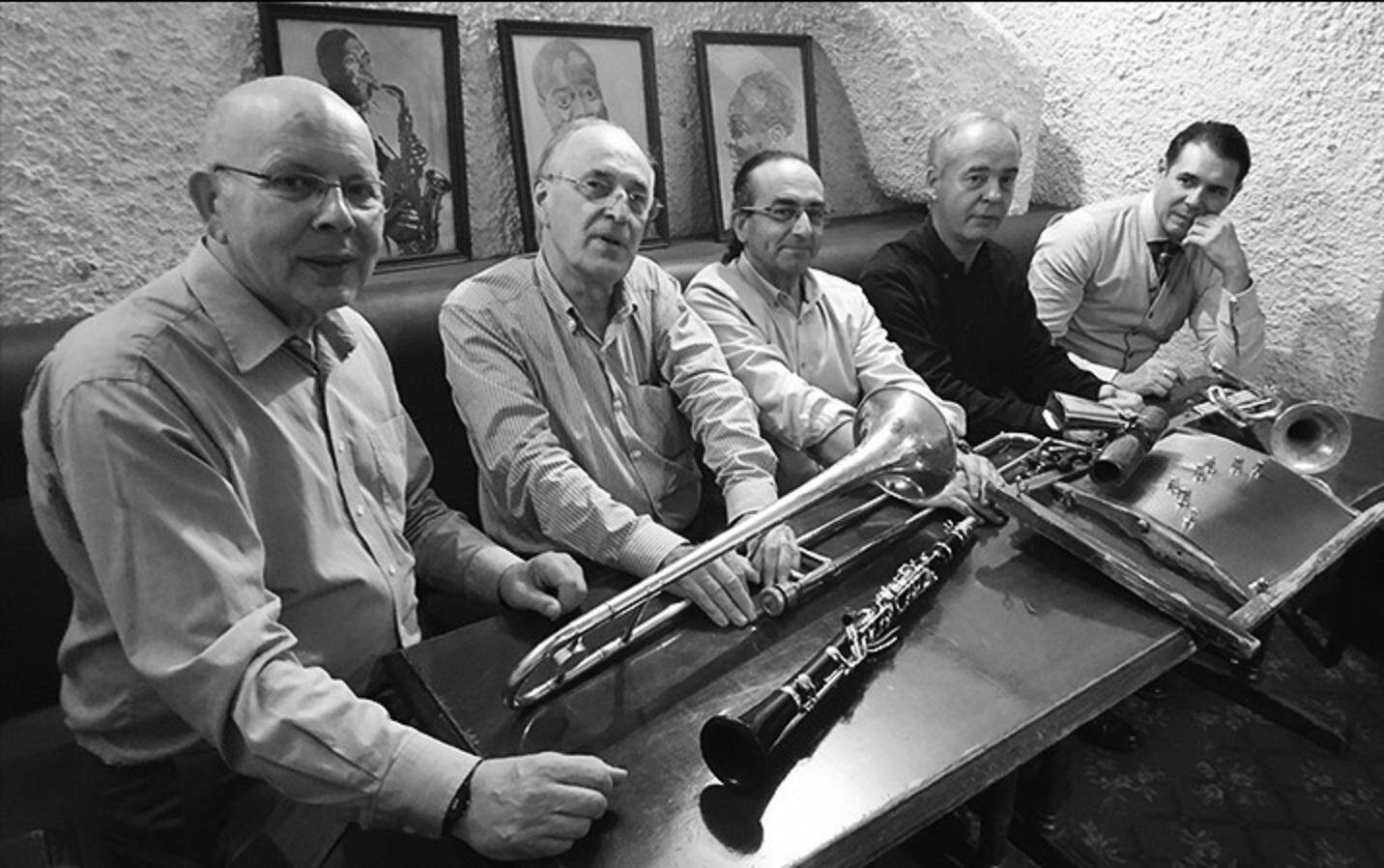 The Festival Roundup October 2018
This is The Festival Roundup as printed in our October 2018 issue, the most recent Roundup can be found here, our Interactive Event Calendar is located at the bottom of the same page. There you may add information about your own events.
For local recurring events and standing gigs check our Local Events page.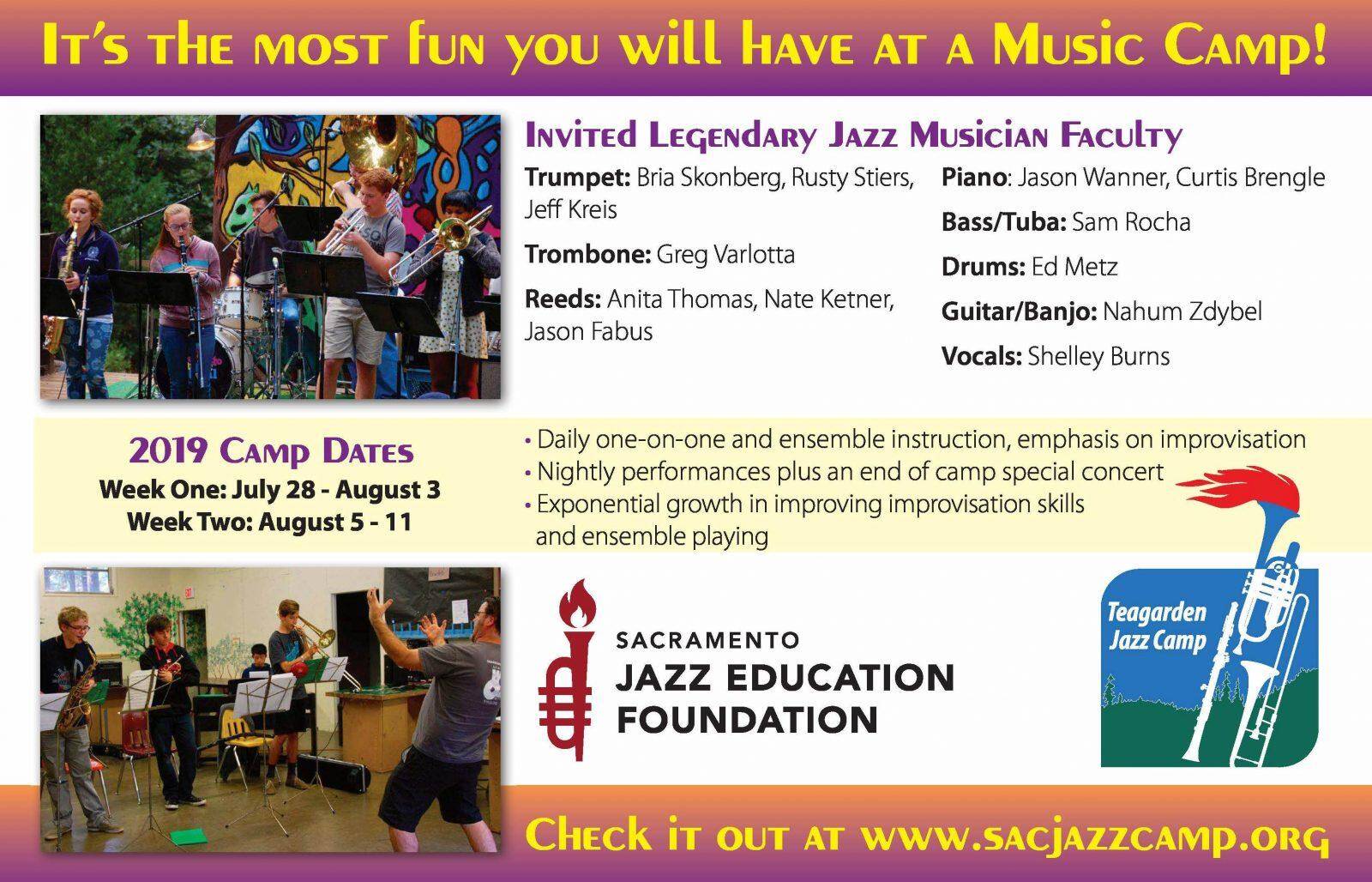 NEW YORK HOT JAZZ FESTIVAL (New York, NY) – Sept. 30
After yet another sold out edition last year, the 6th annual New York Hot Jazz Festival returns to the spellbinding McKittrick Hotel on Sunday, September 30, and once again features three stages (one of them hidden on a mystery train) with continuous live music from 16 ensembles and multiple special guest artists for 12 hours. The Fest will feature NOLA-style Second Line parade to commemorate the tricentennial of Crescent City, Antique Gramophone DJ, and a raucous Midnight Speakeasy after party with the Fest's storied jam as well as dancers and performance art acts to cap the night's festivities. Celebrating trad jazz with rising stars and legendary performers, the Fest will showcase the best talent of the global hot jazz and swing revival with the music spanning the entire breadth and scope of early jazz from the beginnings in New Orleans through the Roaring '20s and Prohibition and well into the Big Band Swing era. Prizes await those who deck themselves out in their vintage best. Dancing is encouraged.
Scheduled performers include Vince Giordano & The Nighthawks presenting "From Harlem to Montmartre: a Jazz Age Voyage" featuring Nicolle Rochelle as Josephine Baker; Evan Christopher's Django a la Creole; Mwenso and The Shakes "The Joint Is Jumpin'" (a hit Fats Waller review from London's West End); Olli Soikkeli Band; Olivier Franc & Jean Baptiste Franc (from France); Charlie Halloran Band (from NOLA); New Orleans Novelty Orchestra with special guest Eddy Davis; Evan Arntzen's Animule Dance; The Moonlighters; and the Midnight Speakeasy All-Stars Band. Antique Phonograph DJ MAC will crank up his Gramophones for your frolicking pleasure through the day, with more music, dance, and performance acts to be announced.
For ticket prices and other information, please visit www.nyhotjazzfest.com.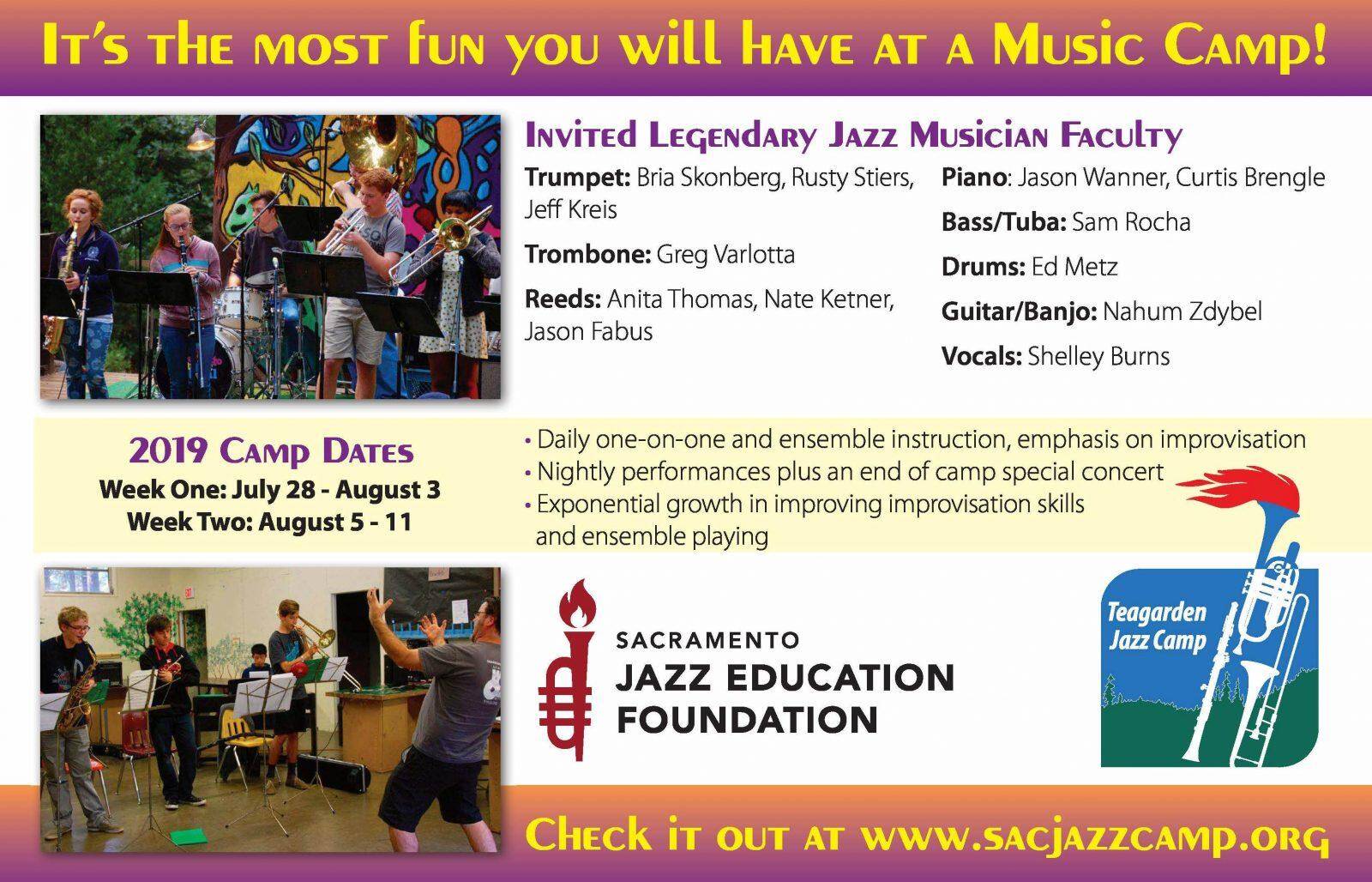 OREGON COAST JAZZ PARTY (Newport, OR) – Oct. 5-7
Oregon Coast Council for the Arts celebrates 15 years with the Oregon Coast Jazz Party October 5-7, 2018 at the Newport Performing Arts Center and at the Shilo Inn Suites Hotel, both in Newport. "Honoring Women in Jazz" is the theme of this year's event, to mark its 15th anniversary.
Director Holly Hofmann's roster includes jazz violinist Regina Carter's Quartet, alto sax star Grace Kelly's Quartet, and guitarist Mimi Fox's renowned San Francisco String Trio; as well as Tanya Darby on trumpet, vocalist Sinne Eeg, Yve Evans on piano and vocals, Kerry Politzer's Bossa PDX, and pianist Helen Sung. The South Eugene High School Dorians vocal jazz ensemble will also appear at the event this year, with Evans at the piano.
Jazz party patron levels, $250, $500 and $1,000; (541) 265-2787; oregoncoastjazzparty.org.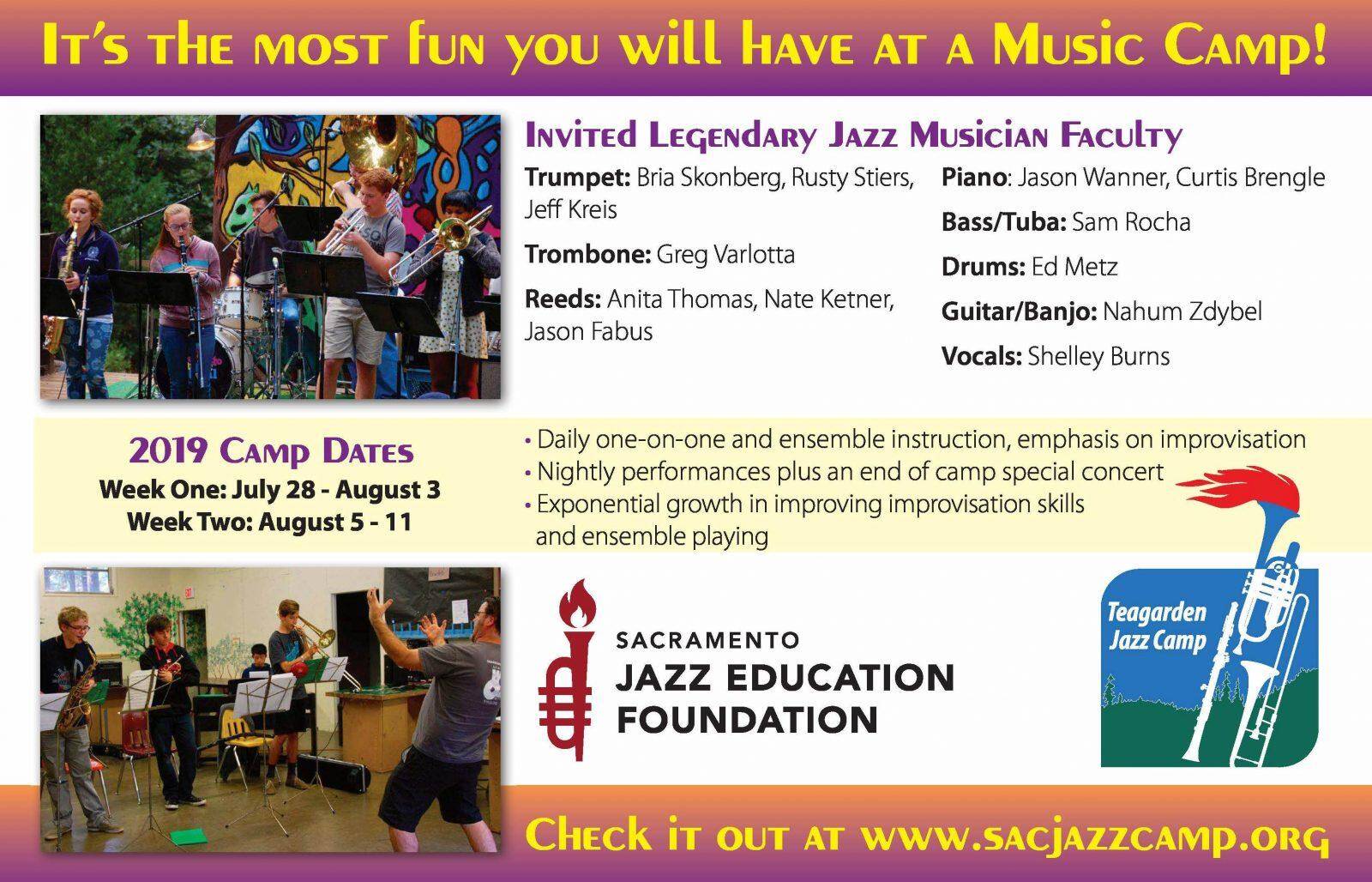 JEFF & JOEL'S HOUSE PARTY (Branford, CT) Oct. 12-14
Jeff Barnhart and Joel Schiavone, two of the leaders of Connecticut Jazz and the Connecticut Jazz Festival, decided to collaborate and Jeff and Joel's House Party was born. JJHP is returning to The Elks Lodge in Branford Connecticut, 58 South Montowese Street (Route 146), October 12-14, 2018.
The "Taste of the Weekend" will kick off Friday with special guests Paris Washboard Super Swing, featuring Daniel Barda, trombone; Louis Mazetier, piano; Alain Marquet, reeds; Jérôme Etcheberry, trumpet/vocals; and Charles Prévost, washboard.
The weekend's other musicians are Jeff Barnhart, piano/vocals; Albie Bernard, tuba; Lou Bocciarelli, bass; Neil Defeo, trombone; Noel Kaletsky, reeds; Joel Schiavone, banjo/vocals; Steve Taddeo, drums; and Fred Vigorito, cornet.
Musical Director Jeff Barnhart conducts the amazing musical merry-go-round. The JJHP experience is like listening to a different band with each musician grouping. The full weekend package at $245 per person, with Saturday and Sunday sessions $85 each; the Friday evening performance is $50 (not included in the weekend package). Seating is limited to preserve the house party feel of musicians and audience. Delicious meals are served at each Saturday and Sunday session.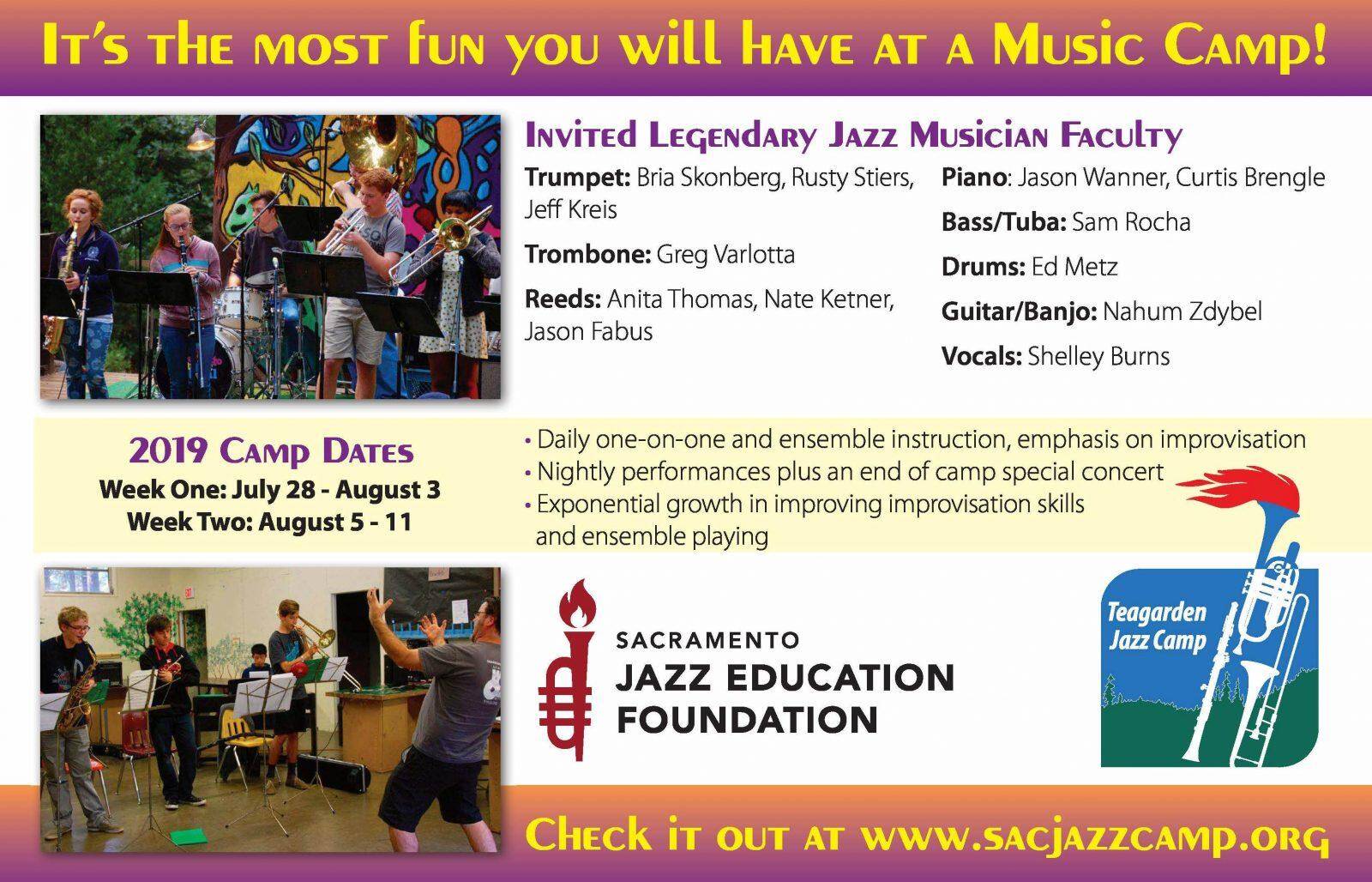 For information and to purchase tickets, please call 203-208-1481; jeffandjoelshouseparty.com; email: [email protected]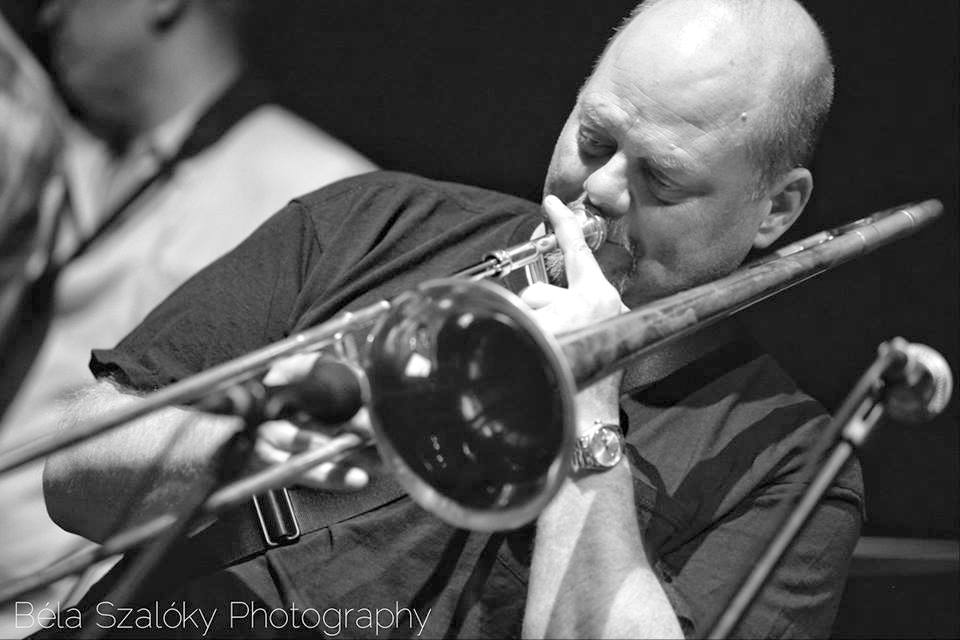 ROSWELL JAZZ FESTIVAL (Roswell, NM) – Oct. 17-21
Every October, world class jazz musicians from across the country convene in Roswell at venues for every taste from intimate to large club settings, Sunday afternoon museum concerts, a Roswell Jazz Festival "School of Jazz" workshop experience where student musicians will have the opportunity to perform for professionals, a piano showcase, and an uplifting Jazz worship service..
The Guest of Honor for the 2018 Roswell Fest is John Allred. Other world-class musicians gathering for this fall's 13th annual Roswell Jazz Fest include Bill Allred, Dan Barrett, Rich Chorné, Roger Dickerson, Chris Dracup, Eddie Erickson, Michael Francis, Emily Gimble, Charles Gordon, Holly Hofmann, Ricky Malichi, Mary Ann McSweeny, Houston Person, Ken Peplowski, Brian Piper, Chuck Redd, Randy Sandke, Jim Shearer, Richard Simon, Hal Smith, Hillary Smith, Rossano Sportiello, Erik Unsworth, and Mike Wofford. ENMU-P Jazz Band from Portales and Goddard and Roswell High School jazz ensembles will be performing as well.
Most events are $15 per show; Weekender package $75; Premium Package $100. Please call or write for more information: (505) 359-4876 or (575) 808-9336; roswelljazz.org; email: [email protected]
SUN VALLEY JAZZ & MUSIC FESTIVAL (Sun Valley, ID) – Oct. 17-21
The 2018 edition of Idaho's Sun Valley Jazz and Music Festival, covering five days and offering forty bands (with over 200 shows to choose from), will be headquartered at the Sun Valley Inn at the Sun Valley Resort. Performance venues include the Limelight Room, the Continental Room, the River Run Lodge, and Satchmo's, with free concerts daily at Giacobbi Square in Ketchum, Idaho. Music starts on Wednesday at 12:30 pm, and the last set ends on Sunday at 3:30 pm, with an Afterglow Dinner Sunday 7:15-10 pm (extra ticket required).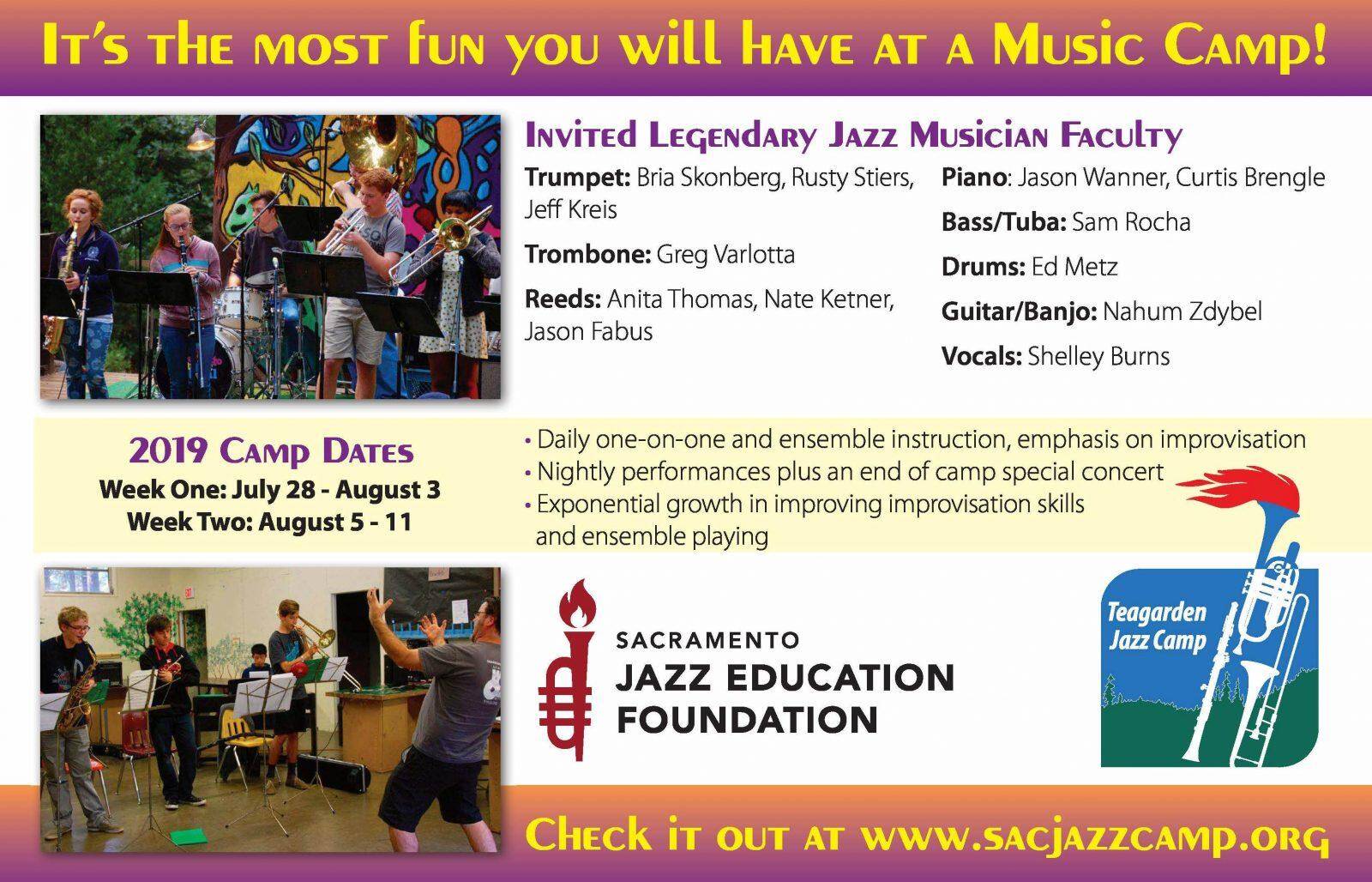 Performers at the festival include the Sun Valley Jazz All Stars: Bob Williams, Cynthia Sayer, Danny Coots, Bob Schulz, Bobby Durham, Brian Holland, Rob Verdi, Brady McKay; Yve Evans; Gary Ryan; Tom Hook; Terry Myers & Jaimie Roberts Quartet; Black Market Trust; Kings of Swing; Bruce Innes Trio; Cornet Chop Suey; Two-Tone Steiny & the Cadillacs; Joe Smith & the Spicy Pickles; Blue Street Jazz Band; Gator Nation; "All New" High Street Party Band; Cocuzzi Trio; Carolyn Martin Swing Band; Tom Rigney & Flambeau; Black Swan Classic Jazz Band w/ Marilyn Keller; The Terrier Brothers; Paris Washboard Superswing; Rosie O'Grady's Good Time Jazz Band w/ Bill Allred; Bob Draga & Friends; Ivory & Gold; Midiri Brothers Sextet; Blue Renditions; Holland & Coots; Boise Straight Ahead; Barnhart-Midiri; Sherri Colby's Racket Makers; Yale Whiffenpoofs; We Three; NNU Jazz Revival; and Banjomaniacs.
Events and features to look forward to: Two Big Band Bashes, Clarinet Clambake, Dueling Pianos, Free Dance Lessons, Gospel Services, Marching Band Salute, Pianorama, and Silent Movies w/ Jeff Barnhart.
Tickets available by telephone or at website; (877) 478-5277; sunvalleyjazz.com. Write for brochure (with full ticket pricing information) at Sun Valley Jazz, PO Box 2745, Sun Valley, ID.
JUBILEE BY THE SEA (Pismo Beach/Arroyo Grande) – Oct. 25-28
Jazz Jubilee (by the Sea) is celebrating its 42nd year with the theme, "It's New Orleans on the Central Coast,"—and the event has grown to include the neighboring city of Arroyo Grande. The Pismo Jubilee is always the last full weekend in October.
New bands for 2018 include: Professor Adrian Cunningham and his Old School and the Shake 'Em Up Jazz Band from New Orleans.
Returning favorites include: Tom Rigney and Flambeau, Blue Street, Cornet Chop Suey, High Sierra, Midiri Brothers, Tom Hook and the Terriers, Dick Williams Jammers, We Three plus One, Ivory and Gold, Creole Syncopators, Rag Bone Saints, Mariachi Autlence, High Street Party Band, The Au Brothers, Sue Palmer and Her Motel Swing Orchestra, Night Blooming Jazzmen, Ulysses Jasz Band, Larry and Dawn + Friends, and featuring special sets with guest artists Bob Draga, Carl Sonny Leyland, Larry Scala, Jeff Barnhart, Danny Coots, Washboard Steve, Pat Yankee, Bob Schulz, and Paul Ingle.
Early Bird 3-Day badges are $100. The Thursday night performance featuring, We Three plus One, will be held at the Vet's Hall.
Badge sales: PO Box 356, Pismo Beach, CA 93448; 805-539-5696. For badges and more information, please visit pismojazz.com/JubileeByTheSea.htm. Information: [email protected]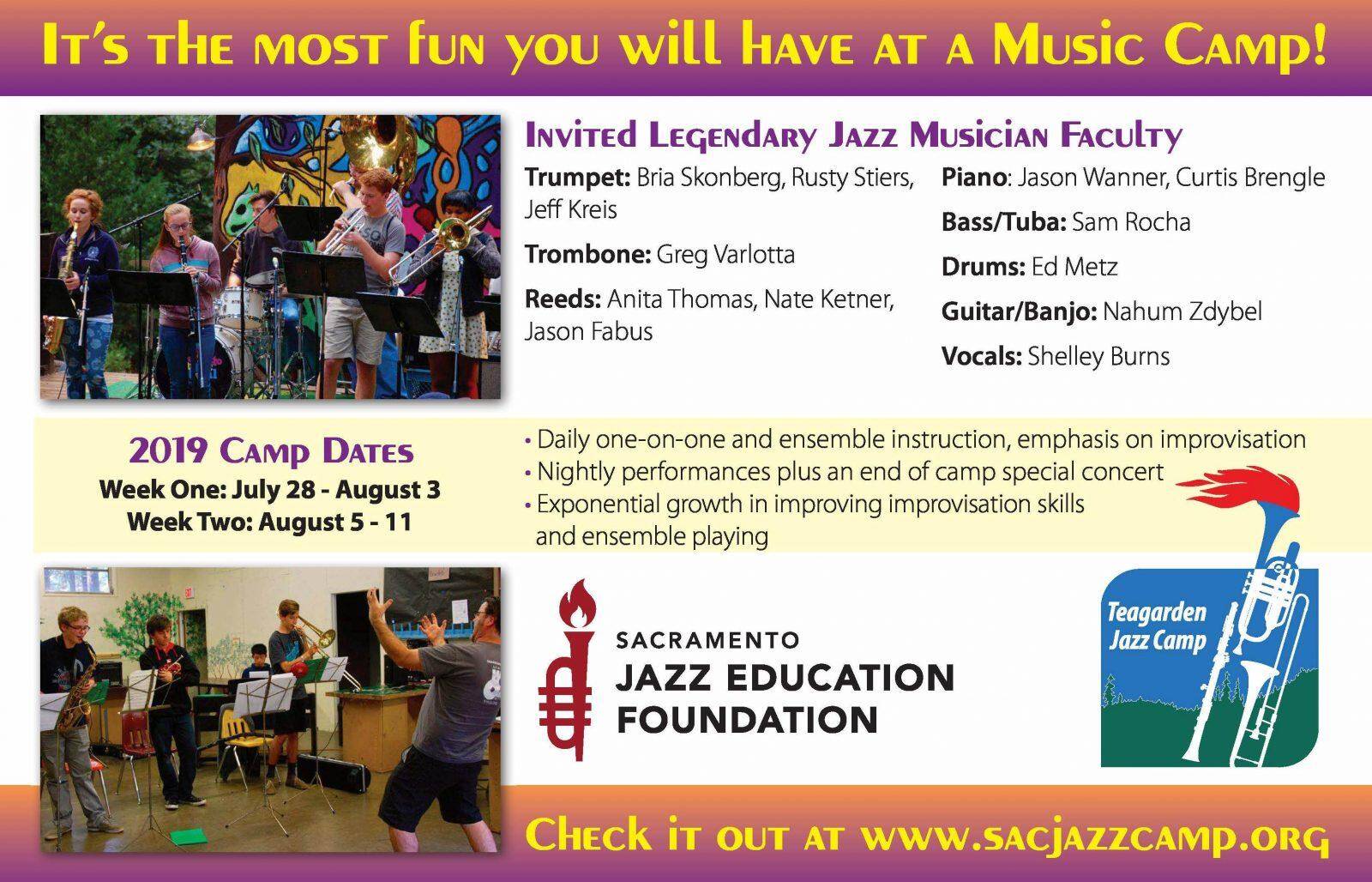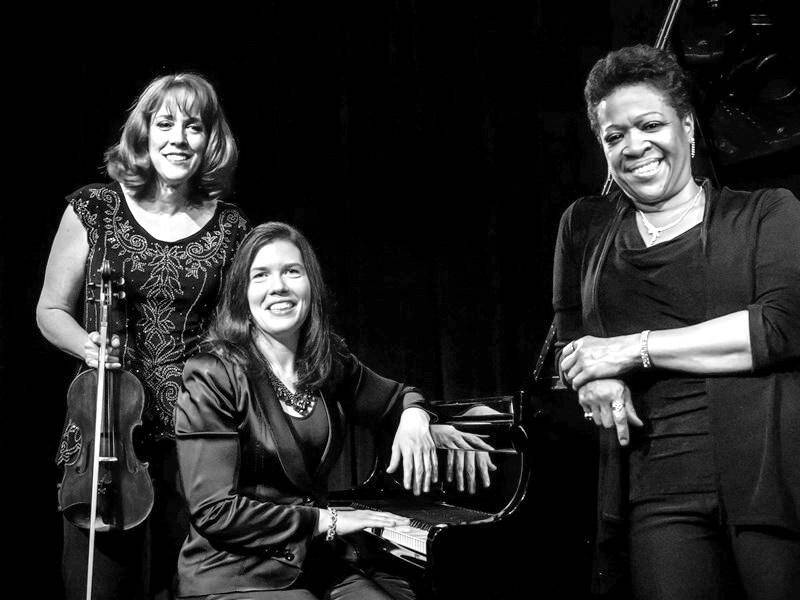 ARIZONA CLASSIC JAZZ FESTIVAL (Chandler, AZ) – Nov. 1-4
This 29th annual event will take place at its home for the last 15 years, the Crowne Plaza San Marcos Golf Resort in beautiful Downtown Chandler, AZ. The Crowne Plaza is a co-sponsor of the Festival and a focal point of the vintage Downtown allure with plentiful restaurants and boutique shops only a few steps away. Among the many highlights of this Festival are the special educational sets presented by the bands. In conjunction with the Festival, the Phoenix Lindy Exchange hosts hundreds of dancers who Lindy Hop into the wee hours on Friday and Saturday. They love the "hot" live jazz played by the Festival bands.
The music starts at 5:30 pm on Thursday, November 1st, and ends at 5 pm. on Sunday, November 4, after a Grand Finale highlighting the music of the Ink Spots by We3.
Howard Alden will play both guitar and banjo with a few of the groups. The bands will be: "Big" B.A.D. Rhythm, Cornet Chop Suey, Dan Reed's Dixieland Hotshots, Dave Bennett Quartet, 52nd Street Jazz Band, High Sierra Jazz Band, Jammers led by Cheryl Thurston (all musicians welcome), Kris Tokarski Trio, Queen City Jazz Band, St. Louis Rivermen, Sentimental Breeze, Stephanie Trick & Paolo Alderighi, Sun City Stomperz, Tom Rigney & Flambeau, We Three plus One, Wildcat Jazz Band, and Wolverine Jazz Band.
All Event badges may be purchased in advance for $110 before August 15 and $130 starting August 16. Tax-deductible co-sponsorship donations in support of the bands are in addition to badge purchase and start at $500 per person. Sponsor benefits include reserved seating and Hospitality Room privileges. Day badges are available only at the door. There will be an Afterglow following the Festival from 6 – 8:30 p.m. Cost will be $30 per person and includes dinner.
For details, go to azclassicjazz.org or call 480-620-3941. Send checks or credit card orders to ACJF, 10918 E. Michigan Ave., Sun Lakes, AZ 85248.
MIKE DURHAM'S INTERNATIONAL CLASSIC JAZZ PARTY (Newcastle-upon-Tyne, UK) – Nov. 2-4
The Party was first founded in 1990 by Mike Durham in Whitley Bay, near Newcastle-Upon-Tyne, UK, and has grown bigger and better with each successive year.
The jazz party will run from mid-day on Friday until late on Sunday evening at the four-star Village Hotel & Leisure Centre, Silverlink North, Cobalt Business Park, North Tyneside, some 70 miles south of Scotland in northeast Great Britain. The festival takes place in a luxurious setting with assigned seating of eight to a table, and tables are rotated twice daily. The program explores jazz from its first 40 years, with special jam sessions in the Victory Pub in the wee small hours.
This year's musicians include trumpeters/cornetists Enrico Tomasso, Andy Schumm, Malo Mazurie, Mike Davis, Jamie Brownfield, Duke Heitger; reed players Claus Jacobi, Dan Levinson, Michael McQuaid, Matthias Seuffert, Richard Exall, Lars Frank, Ewan Bleach; trombonists Jim Fryer, Adrian Fry, Graham Hughes; pianists Jeff Barnhart, Keith Nichols, David Boeddinghaus, Morten Gunnar Larsen, Martin Litton; banjoists/guitarists Thomas "Spats" Langham, Martin Wheatley, Jacob Ullberger; percussionists Nick Ball, Nick Ward, Josh Duffee, Richard Pite; bassists/tubists Henri Lemaire, Malcolm Sked, Phil Rutherford; violinist Emma Fisk; and vocalists Joan Viskant and Nicolle Rochelle.
Places for the 2018 Party will cost £160 per person for the weekend. (Exchange rates as of September 17: $1.32 US = £1 UK.) All bookings are 100% refundable in case of cancellation due to serious illness, bereavement, or other unavoidable cause. For tickets and other information, please visit whitleybayjazzfest.org; [email protected]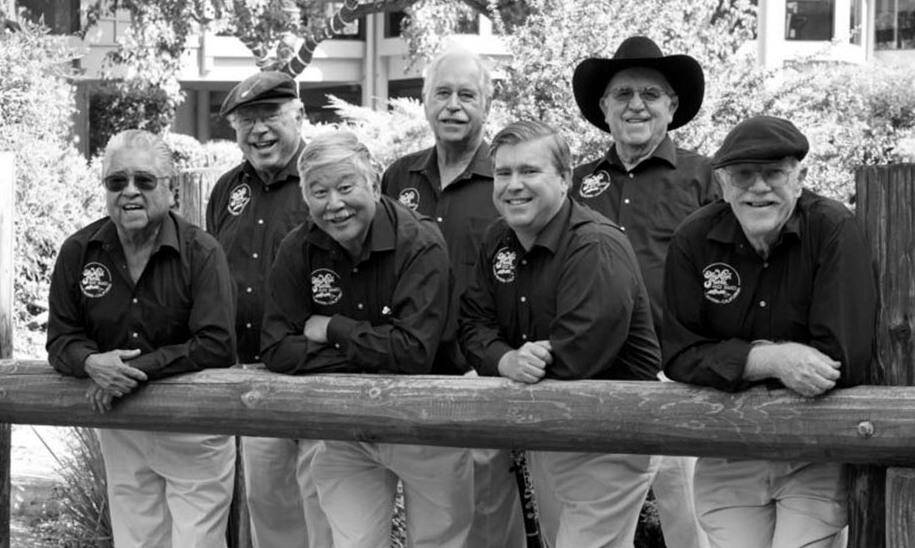 SUNCOAST JAZZ FESTIVAL (Clearwater Beach, FL) – Nov. 16-18
The 28th edition of the Suncoast Jazz Festival takes place in five indoor venues at two adjacent resort hotels, the Sheraton Sand Key and the Marriott Suites, in Clearwater Beach on the Gulf of Mexico. Special guest artists Rossano Sportiello, Chuck Redd, and Dave "Wally" Tatrow will lead youth workshops as well as perform over the weekend. Scheduled bands and performers include Adrian Cunningham and His Old School, Dave Bennett Quartet, Tom Rigney and Flambeau, High Sierra, Cornet Chop Suey, Terry and the Pirates (Terry Meyers, Bob Leary, Eddie Metz, Jr., Charlie Bertini, Pat Gullotta, Jeff Phlilips, Jay Mueller), Queen City Jazz Band with Wende Harston, LaLucha, Danny Sinoff Quintet, Nate Najar, Theresa Scavarda, Paul Scavarda, Dave Tatrow, Bob Price, John Lamb, James Suggs, Pepper, Betty Comora, and Mike Evans.
Sponsor packages $350+; Benefactors $235; 3 Day Weekend $135; Daily $40-50; Youth $10; Friday Swing Dance (with Sam Mahfoud and the Swing Time Dancers) after 6 pm, $25. For tickets and information, visit us online at suncoastjazzfestival.com; or write: PO Box 395, Largo, FL 33779; (727) 248-9441.
WEST COAST RAGTIME FESTIVAL (Rancho Cordova, CA) – Nov. 16-18
The 32nd annual fest will be staged at the Sacramento Marriott Rancho Cordova, 211 Point East Drive, some 15 miles east of Sacramento. Six ground-floor venues present live music nearly nonstop through the festival's three days. This fall's performers include Elliott Adams, Paulo Alderighi, Jade Anderson, Nick Arteaga, Cleve Baker, Clint Baker, Ramona Sidney Baker, Tom Barnebey, Jeff Barnhart, Big Mama Sue & Fast Eddie, Bob Blade, Tom Bopp, The Bradshaws, Diego Bustamante, Michael Chisholm, Danny Coots, Neville Dickie, Richard Dowling, Marty Eggers, Lisa Gonick, Frederick Hodges, Brian Holland, Stan Isaacs, Vincent Matthew Johnson, Max Keenlyside, Morten Gunnar Larsen, Ethan Leinwand, Carl Sonny Leyland, Frank LiVolsi, Carl Lunsford,, Larisa Migachyov, Ezequiel Palleiá, Will Perkins, Jack Rummel, Greg Sabin, Anthony Sarginson, Christoph Schmetterer, Sean Sharp, Ray Skjelbred, Adam Swanson, Virginia Tichenor, Matt Tolentino, Stephanie Trick, Ryan Wishner, Ivory&Gold®, Buffalo Crossing, Porcupines, Sullivans/Drivons, Pacific Coast Ragtime Orchestra, and the Ragnolia Ragtette.
All-events badges cost $105, and $115 after Nov. 1; Fri-Sat badges $95; Sat-Sun $85; Fri $50, Sat $60; Sun $40 through Oct. 31. (916) 457-3324; westcoastragtime.com/.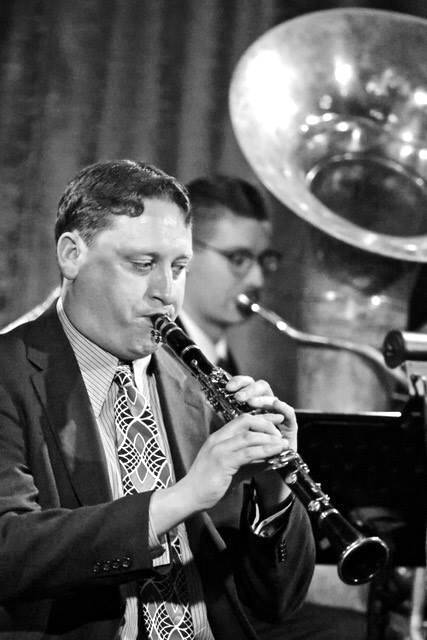 39th ANNUAL SAN DIEGO JAZZ FEST (San Diego, CA) – Nov. 21-25
Headquarters: Town & Country Hotel and Convention Center. Invited Guest Artists: Stephanie Trick, Paolo Alderighi, Katie Cavera, Carl Sonny Leyland. Invited Bands & Groups: Cornet Chop Suey, Black Swan Classic J.B., Original Cornell Syncopators, High Sierra J.B., Dave Bennett Quartet, High Society J.B., Big Butter J.B., On The Levee Band, Night Blooming Jazzmen, Chicago Cellar Boys, Sue Palmer and her Motel Swing Orchestra, Grand Dominion J.B., Titanic J.B., Yerba Buena Stompers, Mad Hat Hucksters, Cash In Hand, Gino and the Lone Gunmen, Heliotrope Ragtime Orchestra, Katie Cavera Trio, Dawn Lambeth Trio, Sonny Leyland Trio, Champagne Dixie, Jazz Jammers, Dick Williams' Jazzsea Jams, Uptown Rhythm Makers, and the Mission Bay High School Preservationists. Saturday Night Swing-X headliner: Michael Gamble's Rhythm Serenaders.
All Event Badges: 5-Days $125 each; 4-Days $115 each; 3-Days $105 each. Daily badges available at the door. Contact: AFCDJS, P.O. Box 880387, San Diego, CA 92168-0387; 619-297-5277.
Email: [email protected]; Website: http://www.sdjazzfest.org/
TUCSON JAZZ FESTIVAL (Tuscon, AZ) – Jan. 11-21
The festival takes place January 11-21, 2019 in Downtown Tucson and will kick off on Friday, January 11 with 14-year-old phenom, pianist Joey Alexander, plus the Tucson Jazz Institute Ellington Band, which has made the top three best high school bands for eight years in a row. The festival concludes on Monday, January 21 with the free Downtown Jazz Fiesta on MLK Day sponsored by Rio Nuevo, with local bands on multiple stages, both indoors and out.
The festival also features performances by Bobby McFerrin, Asleep at the Wheel, Trombone Shorty (by UAPresents), Pink Martini and the Tucson Symphony Orchestra, Special EXF with guests Regina Carter and Eric Marienthal, a Tribute to Nelson Riddle, Kathleen Grace with Larry Goldings, an all-women double bill with the Magos Herrera Quartet and Jane Bunnett and Maqueque, NEA Jazz Master Sheila Jordan and Cameron Brown, and others.
Ticket pricing, festival schedule, and lodging information may be found at the festival website tucsonjazzfestival.org; (520) 989-0720.
EAGLES & IVORIES WEEKEND (Muscatine, IA) – Jan. 24-27
The 25th Annual Eagles & Ivories Weekend is staged in Muscatine in southeast Iowa, at five different locations: Sunnybrook, 3515 Diana Queen Drive; Wesley United Methodist Church, 400 Iowa Ave.; Muscatine Art Center, 1314 Mulberry Ave.; and the Merrill Hotel and Conference Center, 119 Mississippi Dr., West. A free eagle watch takes place Saturday morning at Pearl City Station, 200 W. Riverfront, in Riverfront Park, and visitors can also focus their binoculars at the Norbert F. Beckey Bridge, the only span over the Mississippi River nocturnally illuminated with LED lights. The ragtime tunes will be performed by Ivory & Gold featuring Jeff and Anne Barnhart, Dr. David Majchzak, Marty Mincer, the Mad Creek Mudcats, the Locust Street Boys, and Barnhart's Button City Blasters (featuring Andy Schumm, John Otto, Tom Bartlett, Jeff Barnhart, and Josh Duffee).
An entire three-day concert package costs $70; individual event admissions range from $5 to $20; children ages 16 and younger are admitted free to all events; muscatineartscouncil.org; (563) 263-9978; [email protected].
NORTH CAROLINA JAZZ FESTIVAL (Wilmington, NC) Jan. 31 – Feb. 2
The 39th annual festival will be staged at the Wilmington Hilton Riverside ballroom, 301 N. Water St., overlooking the Cape Fear River. This historic city has many interesting shops, art galleries, museums and restaurants, as well as a movie studio, nearby beaches, plus Revolutionary and Civil War sites to explore during your days here.
In 2019 festival features Grenaldo Frazier, Bruce Harris, Chuck Redd, Dion Tucker, Cynthia Sayer, and Brazilian born vocalist Maucha Adnet (former chanteuse for Antonio Carlos Jobim) and her husband Duduka da Fonseca joined by NYC's Harry Allen on tenor sax, re-creating the sounds of Stan Getz; Israeli born pianist Ehud Asherie; and Tampa native guitarist Nate Najar. This musical weekend features Brazilian Jazz starting on Thursday evening and then the Jazz continues Friday and Saturday night with four hour concerts featuring seven sets with six or seven musicians per set (each with a different leader). Come experience some fantastic musicians from around the globe.
Single Night Tickets: Thurs.: $40, Fri. & Sat.: $60, Active Military: $25, Students: $15 each night; 3-Day Patron Pass: $225; 2-Day Patron Pass: $200; ncjazzfestival.org; (910) 793-1111; NCJF, P.O. Box 7681, Wilmington, NC 28406.
TEAGARDEN JAZZ FESTIVAL (Sacramento, CA) Feb. 8-10
Trumpet legend Jim Cullum of Riverwalk Jazz fame will be the featured guest artist at three events during the 14th annual Teagarden Jazz Festival (formerly the Trad Jazz Youth Band Festival) February 8, 9, and 10, 2019. He will be backed up by an all-star group of jazz musicians. Venues include Rio Americano High School Performing Arts Center, 4540 American River Dr.; Sacramento State University, Capistrano Hall, 6000 J St.; and Elks Lodge #6, 6446 Riverside Blvd.
Single tickets to each concert, or combo tickets for the entire weekend, are available. Advance ticket sales will end on February 8. Tickets may be available at the door at a higher price. Students with ID are free to the events, and do not need advance tickets, but entrance will be based on space availability at the Friday and Sunday venues. The Sunday concert will feature Jim Cullum and the All-Star Festival Clinicians, plus award-winning youth bands.
Combo tickets are $15 (for Fri. night concert and Sat. festival entrance); $30 (for Fri., Sat. and Sun. concerts); $45 for Fri. VIP seating, Sat. festival, and Sun. concert including brunch buffet; individual admission ranges from $10-$25. More information at www.teagardenjazzfestival.org.
JAZZ BASH BY THE BAY (Monterey, CA) March 1-3
Dixieland Monterey hosts the 39th annual Jazz Bash by the Bay, with eight venues including seven dance floors all under one roof in the newly refurbished Portola Hotel & Spa and the totally remodeled Monterey Conference Center.
This year's guest artists include Gordon Au, John Reynolds, Tom Rigney & Flambeau, Crescent Katz, High Sierra, Wally's Warehouse Waifs, Dawn Lambeth, Ivory&Gold®, Titan Hot Seven, Au Brothers, Mark Allen Jones, Eddie Erickson, Katie Cavera, Side Street Strutters, Gator Nation, Fast Mama Excitement, Crown Syncopators, Bye Bye Blues Boys Band, Yve Evans Trio, Brian Holland, Grand Dominion, Carl Sonny Leyland Trio, Danny Coots, Jeff Barnhart, Royal Society Jazz Orchestra, Bob Draga, Blue Street Jazz Band, and Gary Ryan.
Individual Early Bird All-Event Badges for 3 days are $115.00 through December 31, 2017. Day badges are available. Patron Badges, which includes the Patrons' Brunch and reserved seating, are $290.00 each. For more information or to order Badges, please call 831-754-8786 or 888-349-6879; [email protected] jazzbashbythebay.com; www.jazzbashbythebay.com.
TRIBUTE TO BIX FEST (Racine, WI) – March 7-10
The 30th annual Tribute to Bix Fest returns March 7, 2019, to the Delta Hotel (formerly the Marriott), 7111 Washington Ave., Highway 20, in Racine. According to Director Phil Pospychala, "The new deal has all rooms at only $99 and includes Old Crow Bourbon on Friday nite in the record playing room. Can you beat that? Facilities cost is as low as when the Marriott was in charge. . .With this good news, we've been able to reduce patron cost to $75 and $90 (with tour). Please see updated website by the end of September (maybe a bit later) for details.
Meanwhile, prepare yourselves for a new dynamite band led by Marla Dixon (Remember her with the Shotgun Band?) and we plan on a prohibition-like club and review for Friday, March 8th. Don't worry. All-Nite 78 playing will start, one hour later, and our regular film show will now include a silent film with John Reed-Torres as piano accompaniment, Galaxy Girls chorus line and Andy Schumm's Cellar Boys with authentic 1920s warbler, Miss Roya."
Prices, rooms, and other details to be announced soon; free admission to after-hours jam sessions; bixfest.com, (847) 996-0246; [email protected]