ROGER KRUM, 73, on Oct. 22 from kidney disease and related illnesses in Sacramento, CA. A graduate of Fresno State University with a Master's degree in Counseling from CSU-Sacramento, he worked for the State of California for 24 years. After retiring, he spent a year of apprenticeship under founder Bill Borcher before becoming executive director of the Sacramento Dixieland Jubilee in 1989, a position he held until 2005. An enthusiastic San Francisco 49ers fan, he was the bass player and manager of the Fulton Street Jazz Band from the mid-1980s until his health forced him to retire. He served on the Boards of the American Federation of Jazz Societies and Business Volunteers for the Arts and was the chairperson of the Sacramento Convention and Visitors Bureau.
LEE SHAW, 89, on Oct. 29 in Albany, NY. A pianist, composer, and bandleader, she studied with Oscar Peterson and worked extensively in clubs in Chicago and New York City. A resident of Albany for the past five decades, she enjoyed a late-career resurgence in 1992 when she began performing with bassist Rich Syracuse, with drummer Jeff Siegel joining them in 2001. Earlier this year she was named a "Jazz Hero" by the Jazz Journalists Association.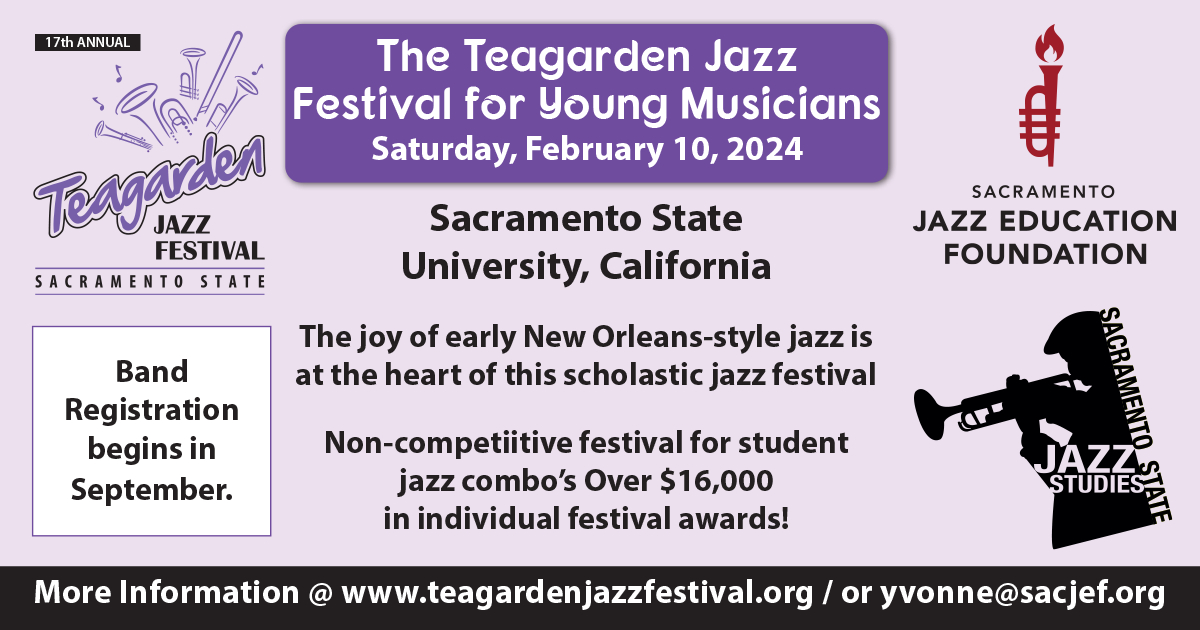 ALAN GRANRUTH, 81, on Nov. 4 at his home in Lakewood, CO after a lengthy bout with Parkinson's Disease. Originally from Baltimore, Md, he served in the Army as a Medical Lab Technician before embarking on a 30-year career with the U.S. Department of the Interior. A lifelong history buff, he became interested in old Colorado mining towns and authored two books on Central City where he organized and produced the Central City Jazz Festival from 1977 to 1992.
RONALD DUPONT, 78, on Nov. 5 at home in Dallas, TX following a long illness. Originally from New Orleans, he began playing the piano at age 15, and at 18, joined Al Hirt at his club on Bourbon Street and toured the United States and Europe. Was leader of a quartet at the Bistro on Canal Street (1966-69).
Played with the Original Camellia Jazz Band in Singapore for two years in the 1980s. Upon his return to the States, he joined Pete Fountain's band and worked with his group until Pete retired in the late 1990s. Dupont was from a long line of musicians as his great-grandfather sailed from Bordeaux, France to play the violin at the Old French Opera House at the corner of Bourbon and Toulouse Streets, which for 60 years was the cultural center of New Orleans Creole society until it burned to the ground in 1919.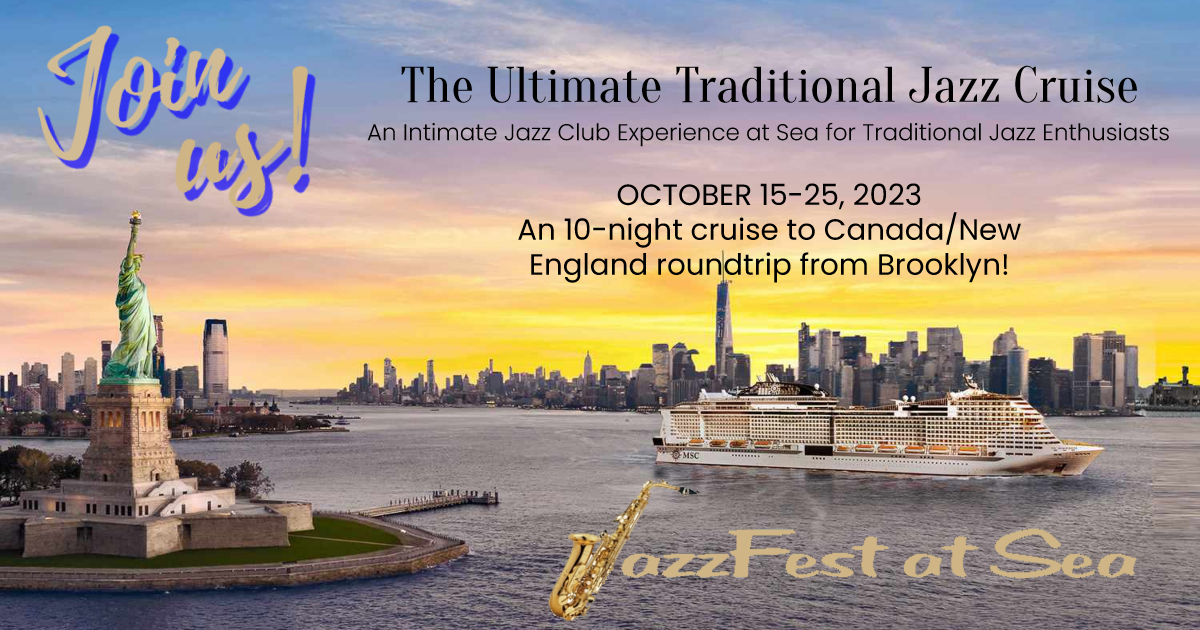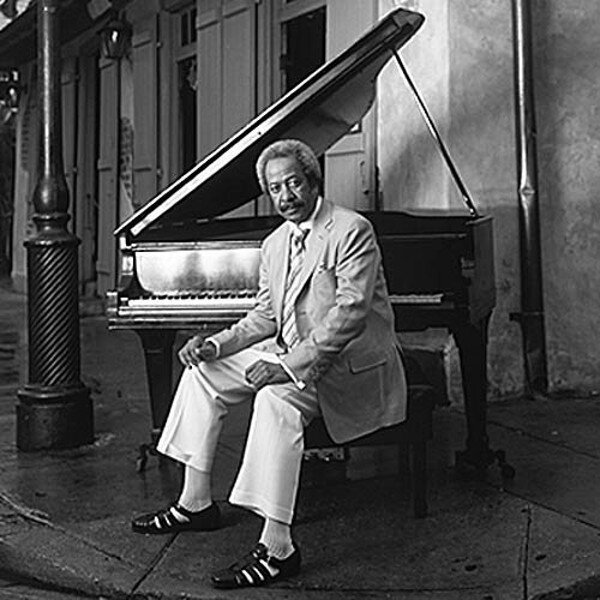 ALLEN TOUSSAINT, 77, on Nov. 9 of a heart attack while touring in Madrid, Spain. A songwriter, arranger, producer and musician, he was considered one of the most influential artists in New Orleans over the past 50 years. Among his best-known compositions that were popularized by various artists are "Java" (Al Hirt), "Southern Nights" (Glen Campbell) and "Whipped Cream" (Herb Alpert, that later became the theme for TV's The Dating Game). He was inducted into the Rock and Roll Hall of Fame in 1998 and the Blues Hall of Fame in 2011 and was awarded the National Medal of Honor in 2013.
JAMES FUSARO, of a heart attack at home in Sacramento on Nov. 20. A longtime volunteer of the Sacramento Traditional Jazz Society and the Traditional Jazz Youth Band Festival, he was inducted into the STJS Hall of Fame.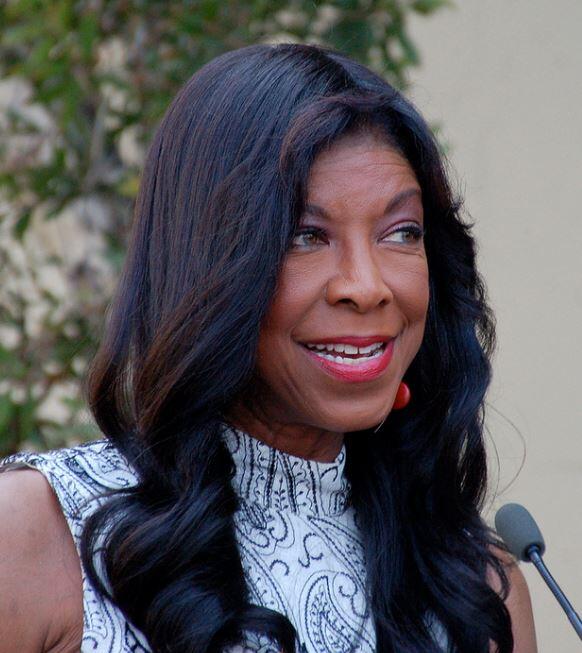 NATALIE COLE, 65, on Dec. 31 in Los Angeles. Daughter of the legendary Nat "King" Cole and a successful vocalist in her own right, she had dealt with various health issues over the years and had cancelled a number of tour dates in recent months. She first recorded at age 6 on her father's Christmas album and began performing professionally at 11. She is best remembered for her 1991 hit, "Unforgettable," a duet with her late father created in the studio by overdubbing the vocal from Nat's 1961 remake of the song originally recorded by him in 1952.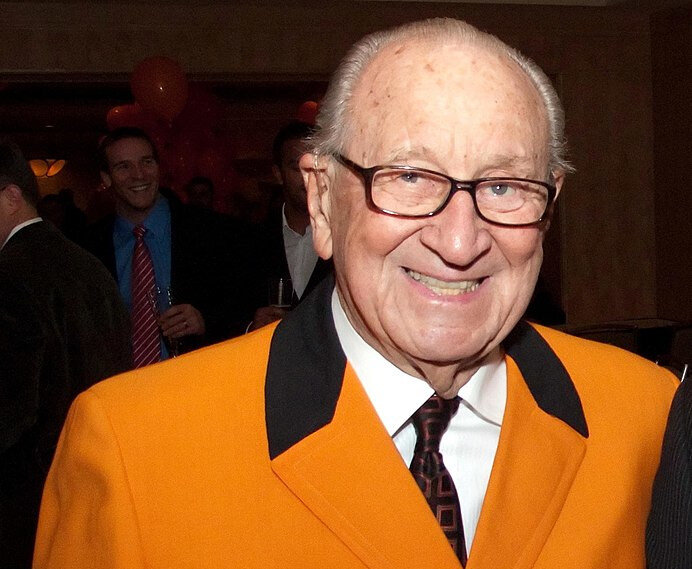 DALLAS "DAL" RICHARDS, 97, of prostate cancer on Dec. 31 in Vancouver, B.C., Canada. A popular bandleader whose career spanned eight decades from the 1930s to the present. Long known as "Vancouver's King of Swing," his band had a New Year's Eve engagement for 79 consecutive years (1935-2014). He hosted national radio and television shows and helped launch the careers of many talented young musicians (including Bria Skonberg). He was honored with the Order of Canada and the Queen's Golden Jubilee Medal and was inducted into the British Columbia Entertainment Hall of Fame.
Stash the Bottles!
The Dal Richards Orchestra had a 25-year engagement at the Panorama Roof in Vancouver, British Columbia. Every Saturday night the Canadian Broadcasting Corporation would announce "High atop the Hotel Vancouver, overlooking the twinkling harbor lights of Canada's gateway to the Pacific, it's the music by the band at the top of the town."
Richards' 10-piece band received $75 per show in 1940 and played from 9pm to midnight. Like other Vancouver clubs at that time, the Panorama Roof was a "bottle club." It didn't have a liquor license, so people would smuggle their bottle of booze in and hide them under the table.
The police had the obligatory walk-throughs periodically, Richard remembered. "The police would have to go through the lobby and past the bellman's desk and up the elevator to get to the Roof. So the bellman would phone up to the Roof's head waiter. He'd signal us, we'd play 'Roll Out the Barrel,' and everyone would hide their bottle."
LESTER "DUSTY" PAUL, 74, on Dec. 31 in Saddle River, NJ, following a long battle with diabetes. Son of guitar innovator Les Paul and a huge proponent of the instrument in his own right. Throughout his life, he worked alongside his father to spread the family's contribution to music. An experienced sound engineer, he performed around the United States with his own band. Later in life, he often performed at New York City's Iridium Jazz Club, carrying on the regular Monday night gig his father held down for decades.
PAUL BLEY, 83, on Jan. 3 of natural causes at his winter residence in Stuart, Florida. A native of Montreal, Canada, he replaced Oscar Peterson at the Alberta Lounge at age 17; invited Charlie Parker to play at the Montreal Jazz Workshop, which he founded; made a film with Stan Kenton and then headed for New York City to attend Julliard. An influencial, leading-edge pianist for seven decades. he conducted for Charles Mingus and played with Ben Webster, Sonny Rollins, Ornette Coleman, Chet Baker, and Lester Young, among many others.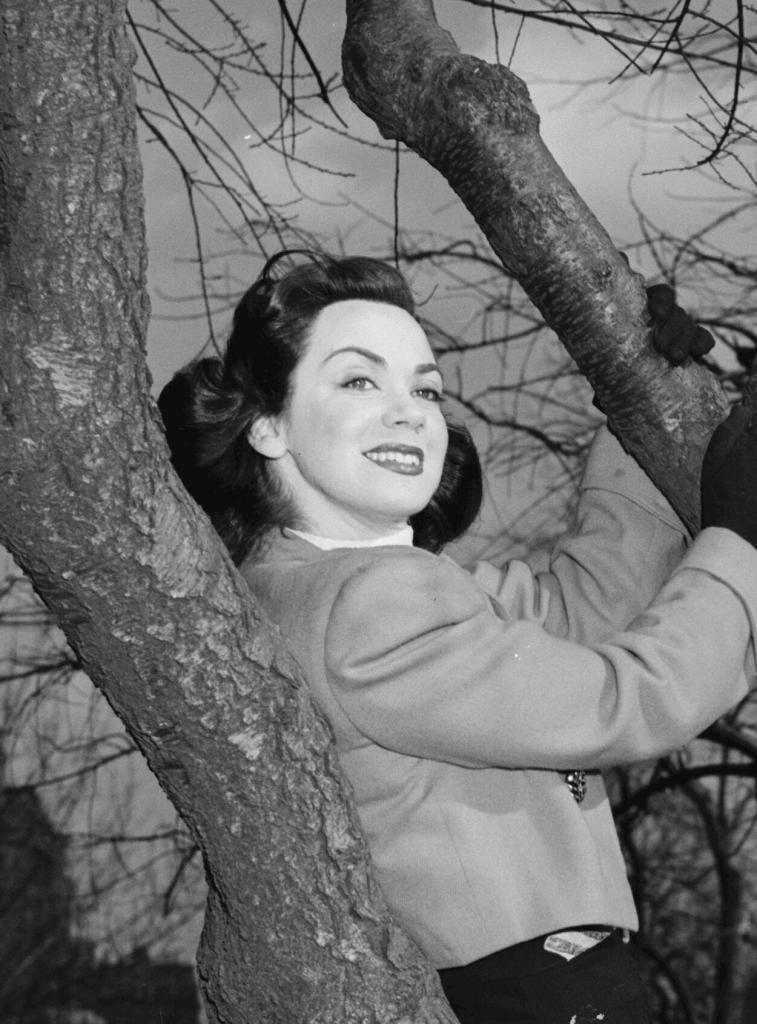 KITTY KALLEN, 94, on Jan. 7 at her home in Cuernavaca, Mexico. As a young girl from Philadelpia, she sang on The Children's Hour, a radio program sponsored by the automat chain, Horn & Hardart. She sang with the big bands of Jan Savitt (1936), Artie Shaw (1938), Jack Teagarden (1940), Bobby Sherwood (1942), Jimmy Dorsey (where she replaced Helen O'Connell) and Harry James (1945). Songs for which she is best remembered include "They're Either Too Young or Too Old," a favorite of World War II servicemen; "Besame Mucho," "I'm Beginning to See the Light," "It's Been a Long, Long Time," "In the Chapel in the Moonlight" and "Little Things Mean A Lot," a 1954 hit that earned her "Most Popular Female Singer" in Billboard and Variety polls. She left singing for four years due to paralyzed vocal chords and finally retired in 1962 due to a lung ailment.
Kitty Kallen Impersonators
At the height of her popularity, there were three imposters who billed themselves as vocalist Kitty Kallen. When one of them – a woman named Genevieve Agostinello – died in a Denver hospital in 1978, the word went out incorrectly that Kallen herself had passed away.
Frank Sinatra called the Kallen home to offer his condolences and was told by Kitty's husband, Bernard "Bud" Granoff, that the vocalist was sleeping in the next room. Sinatra did not believe Granoff until he put his very-much-alive wife on the phone.