This is The Final Chorus as it ran in our September 2018 print edition. You may find longer obituaries for each of those remembered here in an individualized format for sharing on our online Final Chorus page where new remembrances are posted as soon as the news comes in.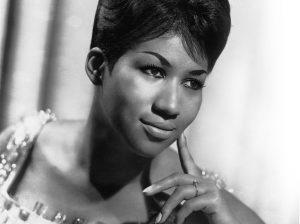 Aretha Louise Franklin, 76, August 16th, of pancreatic cancer in Michigan; known as "The Queen of Soul." She was born to a religious family; her father was well known Detroit Reverend C.L. Franklin and hosted many celebrities and musicians at their home. She showed musical gifts from a young age playing piano and singing for church. Her father supported her desire to perform popular music and managed her early career.
Her early hits for Columbia marked her as a rising star but it was after a switch to Atlantic in 1967 that she rose to become a superstar, recording some of the most recognizable hits of the era, including "Respect" and "You Make Me Feel Like A Natural Woman." She became the first woman to be inducted in the Rock and Roll Hall of Fame.
She wore the mantle of Queen of Soul with grace and lent her money and celebrity to support civil rights causes, her father's congregation, and the city of Detroit. She sang for several Presidents including at Barack Obama's inauguration in 2008.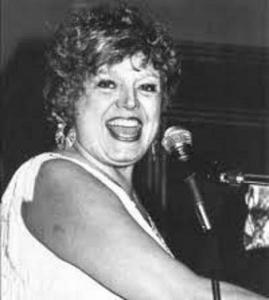 Jean Kittrell, 91, August 14th in Edwardsville Illinois. She was a continuing presence in the midwestern Dixieland revival from 1957 until her retirement in 2008. She played piano in church as a child and majored in music theory at Blue Mountain College but didn't begin her long career in jazz until she was married. The jam sessions she and husband, trumpeter Ed Kittrell, would host at their home transitioned into The Chesapeake Bay Jass Band.
The next year the Kittrells moved to Chicago where they played with the Chicago Stompers, even touring to Germany and the Netherlands. Back home, as her husband completed his education, she pursued a Master's in Philosophy. By 1967, when she took a position as a composition teacher at Southern Illinois University in Carbondale, she was juggling two young daughters, a jazz career, and directing her church choir. That year she recorded an album of Bessie Smith songs with New Orleans clarinetist Tony Parenti.
In 2012 she told the Edwardsville Intelligencer that after commuting to St. Louis for Friday and Saturday night concerts, and spending Saturday afternoon grading papers, "I'd drive home sometimes in my fringe! That was quite a time. I'd get home between 2:30 and 3 a.m. on Sunday and then go to church at 10:30 a.m. to lead choir." In the early '70s she recorded albums with the Mississippi Mudcats Jazz Band and the Boll Weevil Jass Band.
In 1973, she completed her PhD in Modern British Literature. Later the family moved to Edwardsville, outside of St. Louis, where she would become a Department Chair at the Edwardsville campus of Southern Illinois University. She also became associated with three different bands that she would lead for the rest of her career: the Jazz Incredibles, the St. Louis Rivermen, and the Old St. Louis Levee Band.
For the next forty years, she took her bands to festivals nationwide and sometimes around the world, becoming instantly recognizable for her fringe and her slightly naughty songs and banter. She played with jazz notables and recorded on several respected jazz labels. Facing health trouble in 2008 she passed off the reins, but she could still occasionally be seen with her old bands.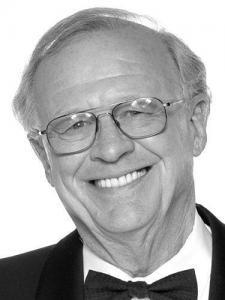 Patrick Williams, 79, on July 25th, of cancer in Santa Monica, California. He was a major composer for TV series in the '70s, '80s, and '90s. He created the theme music for The Mary Tyler Moore Show and for several other series, and composed soundtracks for hundreds of individual episodes. He won four Emmys and was nominated for 22. He scored over 200 films and received an Oscar nomination for Breaking Away (1979). He was nominated for 19 Grammys for his soundtracks, as well as for his work as a bandleader, winning two.
He arranged and conducted for Frank Sinatra on the 1990s Duet albums. He also arranged for other singers from Bette Midler to Neil Diamond. He wrote many concert works, a ballet, and jazz concertos for prominent jazz instrumentalists. His An American Concerto (1976) is considered one of the best-realized attempts at combining elements of Jazz and Classical music.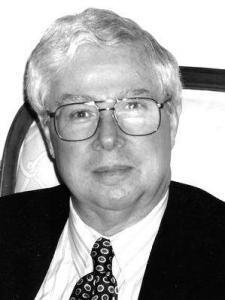 Theodore "Ted" Cunningham, 78, on June 18 from complications following heart surgery in Phoenix, AZ. A native of Lewistown, PA, he attended Penn State and graduated from the University of Mississippi. His business career was in the banking field. Active in community organizations, he was a founding director and officer of Jazz in AZ which evolved in 2012 to become The Nash, a jazz performance and community arts venue. His life-long passion for jazz resulted in a large personal collection of recordings in all media, books, and art which will be donated to the Los Angeles Jazz Institute.
---
This is what our print edition feels like. If you want good news to read with your morning coffee, order a print subscription. You'll get full online access to our archives, web extras, and our next issue will arrive at your door. Online only access to all of our original material is also available! Support Hot Jazz Journalism- Subscribe