No, the title "Jazz Bugs" doesn't refer to a new jazz band but I wouldn't be surprised. I use it in reference to being "bitten" by several jazz bugs over my many years. Actually, the first "big" bug would be music in general.
Big Band
During the big band days of the '30s I was too young to dash off to a Benny Goodman or an Artie Shaw concert…but by WWII's end at age ten I had been bitten; that's for sure. The music bug struck me at age three, according to my mother, while living in Cotton Plant, Missouri, where my father sharecropped. She told me how hard I cried when she'd take me in her arms and carry me away from the sound of the field hands' singing. To this day I love the old church tunes and regularly begin my show each Sunday with one, usually by a trad band like the Climax Jazz Band from Toronto. With no car (Dad was a mule farmer) we often walked a short distance to my father's Uncle Will's place where Uncle Will, who was blind, would bring a kitchen chair out into the yard and then play tune after tune, mostly old church and mountain tunes. By then, I knew I was hooked.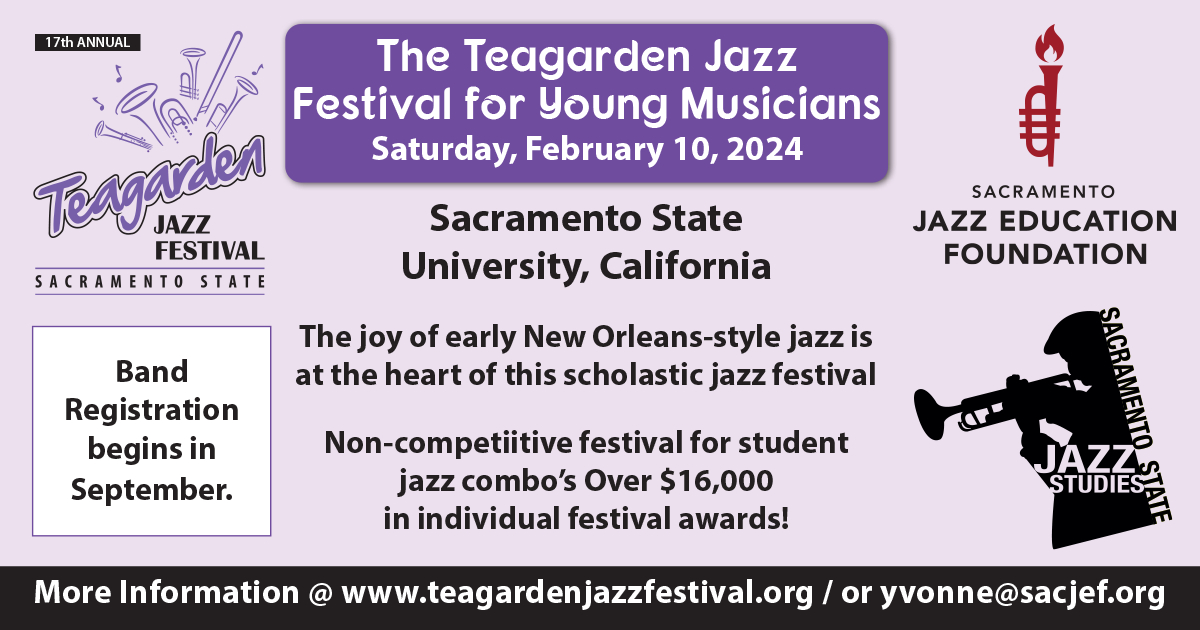 Bluegrass
I saw my first "light" bulb at age 5 when we moved into Kennett, Missouri. One of my dad's first purchases was a little radio that pulled in the Grand Ole Opry and the Cardinals baseball games. As a small child I loved the rhythms and fun lyrics of country. Dad controlled the knobs so listening to jazz came much later. Country led to also enjoying bluegrass and other folk music. The "music bug" had been busy and it has definitely managed to hang around. The jazz bug was drawing near, though!
During the war, the family moved to Buchanan, Michigan, where my father found a defense job that requied pulling a red hot axle from a furnace and putting it into a cooling tank and then a moving chain that took it to where the army trucks were being assembled. We didn't purchase a car until shortly after the war, but everywhere we walked seemed to feature my dad whistling a tune he'd heard on "the Opry."
Trad
Before long, in 1947, the music bug steered me to Ralph "Robbie" Robinson, our school music director. Robbie convinced me that violin was not my instrument. He needed a trombone player for the band and orchestra. He also offered to provide a used trombone along with lessons if I would, in turn, work for him on Saturdays at his farm.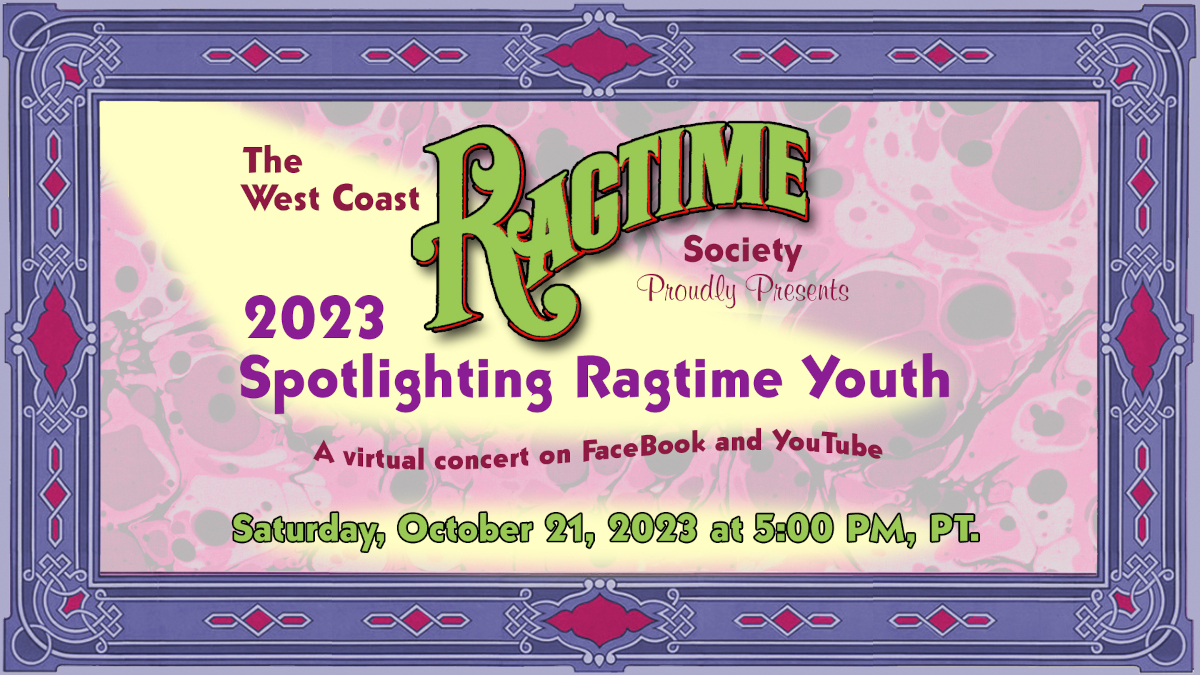 In both band and orchestra, the trombone section was seated in front of the drummers. I became quick friends with one of them, Don Boyer, and Don introduced me to jazz. We spent a lot of hours listening to the Basie and Ellington bands, as well as Wild Bill Davison and Louis Armstrong and many others. My first two 10 inch LP records were a Commodore record with Wild Bill Davison and his Condon bunch. The second record was a Decca recording of Louis Armstrong's small group. Literally, thousands of records and cds later, I still find Bill's and Louis' music are my favorites. Besides the dance band, we also formed a trad band, featuring our version of West Coast trad, a la Turk Murphy. The Bucktown Five (no reeds!) always attracted a crowd on weekends throughout high school. Like most early jazz lovers, Don and I would find the highest hill around town on Sunday nights to pull in New Orleans jazz. We were not only bitten, we were hooked!
NOLA
At graduation, I found myself getting off a train in New Orleans with a suitcase in one hand and that old trombone in its case, feeling like I had found Nirvana. And it was just that…for awhile…and then Frank Assunto, whose Dukes of Dixieland played next door to my upstairs apartment, took me aside and convinced me that I was too young to die over booze. Five years later I caught up with the band in Paw Paw, Michigan, and paid Frank back, along with some interest. That was also my second date with Jean, my wife of 58 years…and, yes, she loves jazz!
During the years following New Orleans I continued my jazz education in the Third Infantry Division Band, made up mostly of drafted, highly creative musicians. In the 'bone section alone, the bass trombonist had been drafted from his career as a classic pianist. And I was bumped from first chair by a Les Elgart trombonist. So it goes.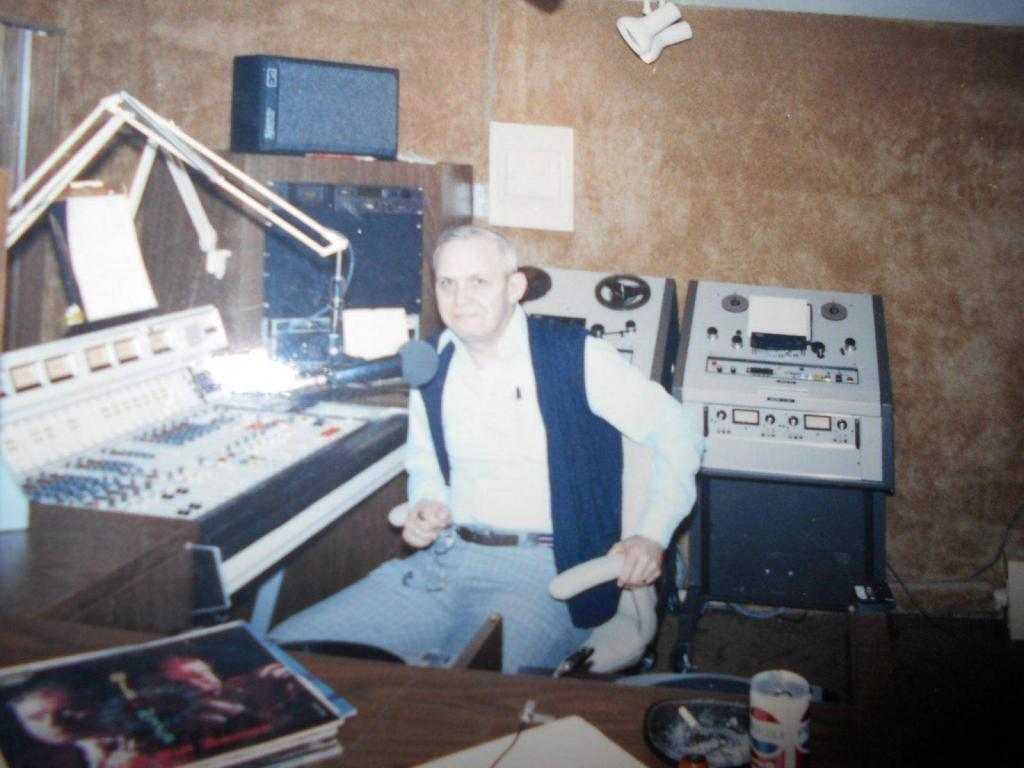 Radio
After my discharge, I immediately entered Ball State where I thought I'd eventually become a band director. During the first term, I decided to teach English (and did so for 48 years). The trombone was still handy so I tried out for a fine swing band, the Phi Mu Cru, but to be accepted, I had to join the Phi Mu Alpha Sinfonia music fraternity. I might be the only English major to pull that one off, at least at Ball State.
Two courses of studio radio work created a new interest, one that I didn't claim until 20 years later. My playing slowed and then stopped after a 1958 car accident beat up on my "chops" as well as arm, ribs, etc. While teaching in Elkhart (37 years), Ed Huot, the director of NBC's local station, WTRC, contacted me about replacing a jazz DJ who did a Saturday night show, Patterns in Jazz. Now, after four different radio stations over the last 35 years, Patterns in Jazz is still alive and thriving. And that position catapulted me into a long time position as talent chair and, eventually, education chair for the Elkhart Jazz Festival.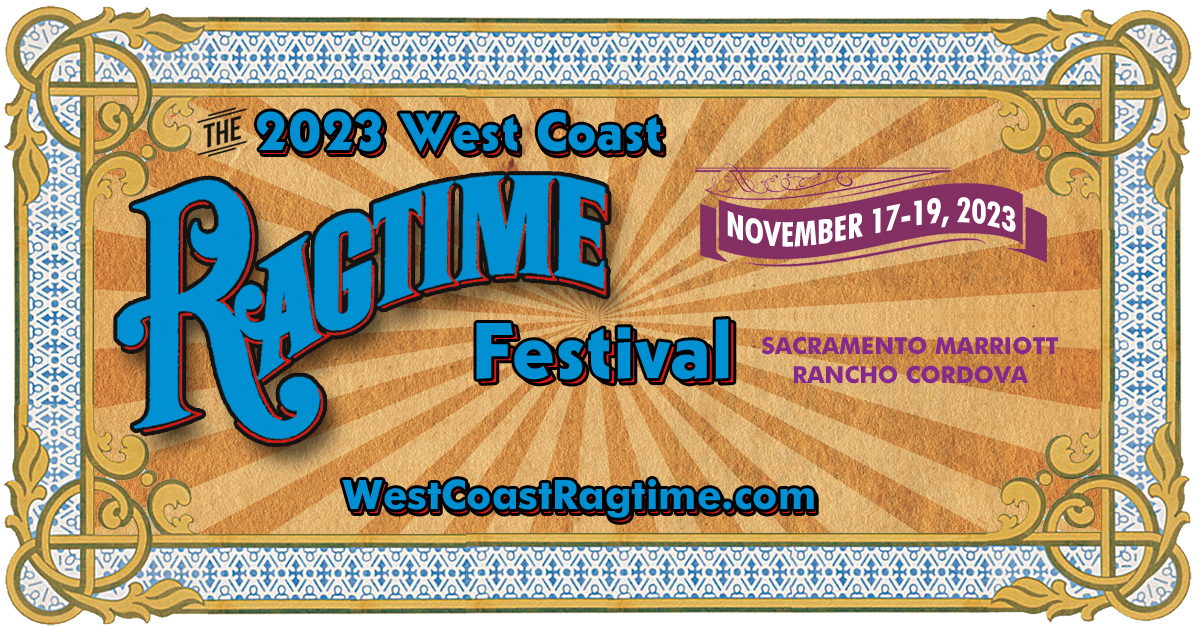 The music bug, and especially the jazz bug, have done their jobs and I'm thankful for the rich experiences that developed over the last eight decades. It's almost like it was pre-programmed! My hope now is that our readers of The Syncopated Times respond with their own stories. That jazz bug does get around. Yes, indeed!