The Mad Hat Hucksters are a cornerstone of the Swing Dance scene in San Diego and they've recently begun to appear at many of the West Coast festivals. Founded in 2015 by swing dancer Morgan Day, the sextet started with a traditional jazz focus but has evolved a sound closer to the small combo swing era, with a tinge of rhythm and blues.
Their first album, Swing And Jazz Music For Dancing, was a well-received mix of tracks to please dancers of Shag, Balboa, and of course Lindy Hop. It had solid four rhythms throughout. Last October they followed up with an EP of Halloween songs set to dance tempo.
Now they've released a live album to capture the real feel of one of their shows with the band and dancers encouraging each other in a creative feedback loop. The album was recorded at the weekly Firehouse Swing Dance, the longest running dance in San Diego. It has roots going back to 1998 and the height of the 90s swing revival. Originally held at a restored firehouse the dance has moved while retaining the name. It's now in the colonial-style 1940s clubhouse of the former San Diego Woman's Club.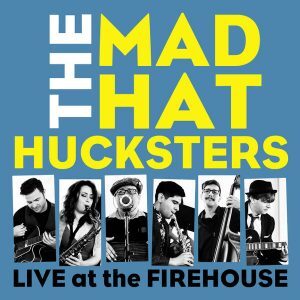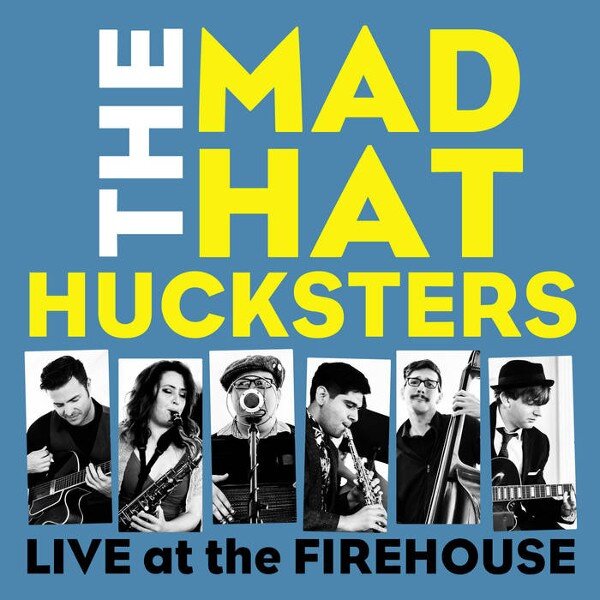 They play a generous 18 tracks, many over four minutes, including dancer favorites like "Viper Mad", "Six or Eight Counts", "Sister Kate", and "Exactly Like You". But they also play some less likely numbers. Almost all of the material is different from their studio album, an indication of a pretty large book.
"Little Brown Jug" is played with an infectious groove and playful interactions between the saxes and then the guitars. I really enjoyed "Last Night On My Back Porch". There is a title appropriate whistling feel to the opening solo, a nice vocal with instrumental response, and electric guitar licks. I hear those so rarely reviewing for this paper they caught me off guard. The track is well constructed enough for listening but never leaves the dancers hanging. That could be said for most of the album. Mission accomplished.
They work in a nice mix of tempos. On the slower end, "Rose Room" is an instrumental highlight, a rest break around halfway through. "Everybody Loved My Baby" probably has the highest beats per minute, it's just one of those tunes. Most find a slightly fast mid-range with the arrangement itself creating the heat.
Having played gigs as often as weekly together for four years they've become wonderfully anticipatory of each other. They don't show off, that's distracting to the dancers, but they build great communal energy on each song.
The band has interesting instrumentation with double reeds, electric guitar, rhythm guitar, and bass, with Morgan Day providing washboard or drums as needed. Unlike many groups of younger musicians, the lineup has remained unchanged through three releases. The dual guitars give this band a unique sound. Though there are guitarist led swing bands the effect here is different with interactions on par with the reeds. Instead of sticking to rhythm and the occasional solo, the guitars are right in the mix.
Day has a bright classic voice, and the guys all harmonize responses in a convincing period style. Lindy Edwards provides the female vocal and tenor sax, Nightshade Navarro plays clarinet, soprano, and alto. BTW, I first thought these names were accidentally carried over from the Halloween EP, but they were used on the first album as well. Guitars are Michael Till, electric, and Anthony Marca, rhythm. Jeremy Eikam is on bass. I expect to be following up on this team through other albums in the future.