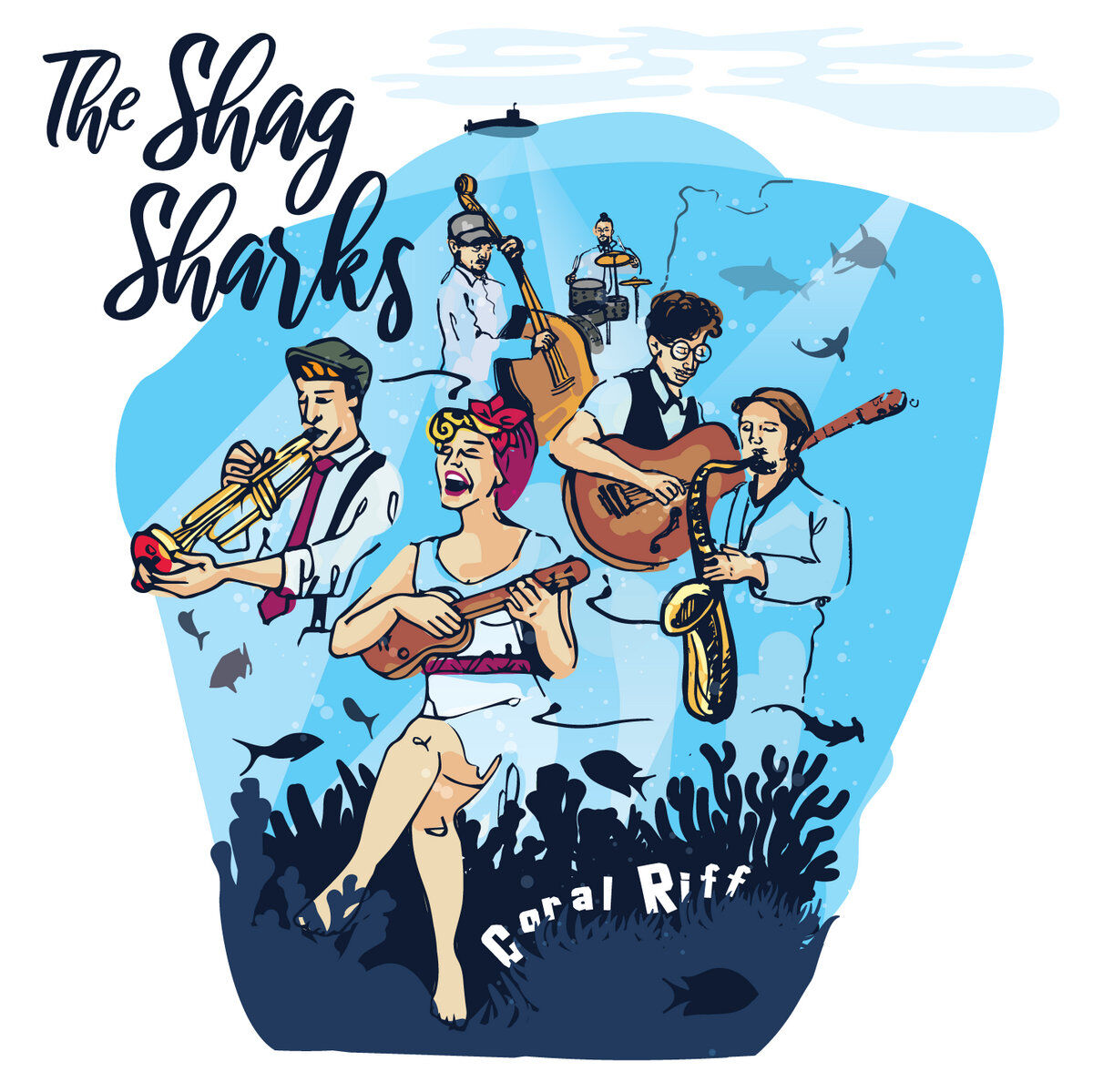 I've said it before, but I'll say it again: I have a soft spot for jazz in a Continental accent. And by that I mean the continent nearest me, Europe. It's a reminder that jazz is perhaps the original global cultural phenomenon and—to English people as much as Americans—there's something about those slurred vowels and clipped consonants that just oozes class.
The Shag Sharks hail from Valencia, Spain, sporting lineups from duo to septet. Their festival credits to date include their hometown's Festival Mar i Jazz, Barcelona's Shag Festival, and Innsbruck's Alpine Jitterbugs, amongst others.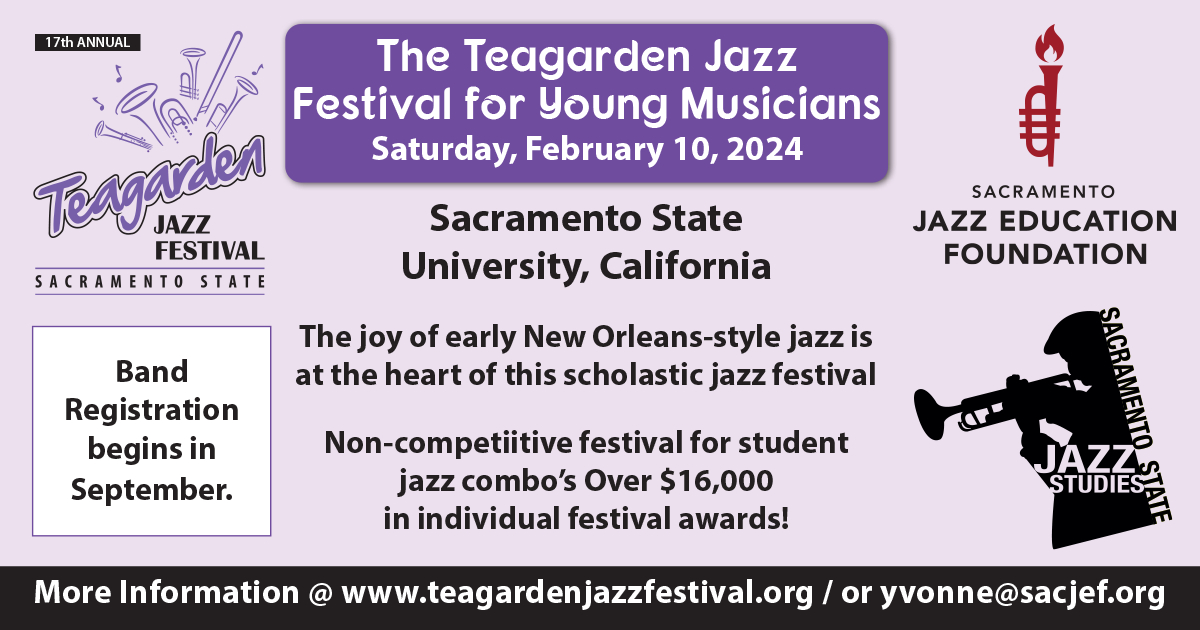 With a name like the Shag Sharks, you might expect all of this outfit's output to be at a foot-blistering tempo. Fortunately for fans of a more relaxed dance (or listen, for that matter), there's something on Coral Riff for every move and mood.
It's the first full-length album from this exciting young band, who are known for their jazzy reimaginings of pop classics as they are for their rearrangements of swing songs. This album is all about the latter, with standards like "Them There Eyes," "Lady Be Good," and "Puttin' On the Ritz" all appearing.
The first of these introduces Véronica Juan and her voice, which quavers delightfully while packing considerable punch and precision. As with other tracks, the interstitial solos aren't brain-meltingly complex stuff, but certainly solidly swinging.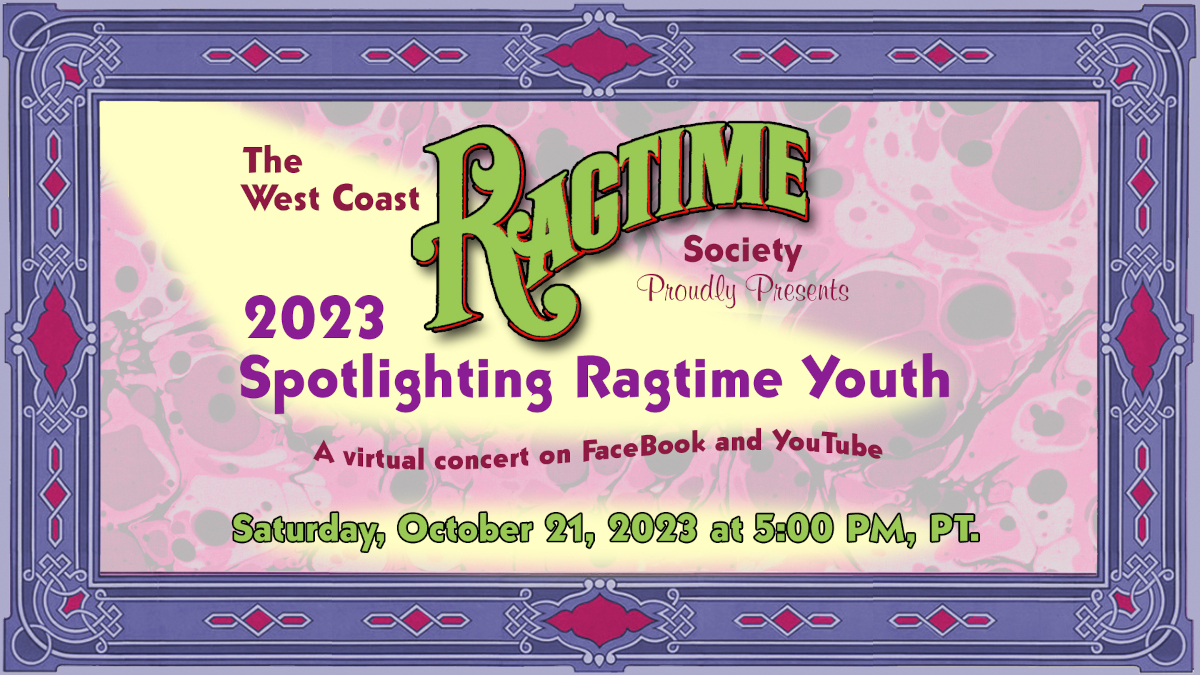 "Lady Be Good" had me grinning instantly, as the standard is one of my favorite dance numbers. The Sharks' tempo is more Lester Young than Artie Shaw, making it ripe for Lindy or beginner shag. I especially liked the minor diversion two minutes in, so props to the arranger for that. The track also introduces fellow vocalist Guillermo Valero, whose husky tones are every bit as pleasant as Véronica's.
At the album's midpoint is an interesting interlude featuring a spoken passage by Véronica, who introduces "the lady love of old Bill Bailey" over a gently strummed guitar. This morphs smoothly into "Bill Bailey + Bourbon Street Parade," marrying the two standards into a slow-then-speedy medley which also features another fun vocal duet.
The disc also features title track "Coral Riff," with its bouncing bass and soaring Véronica vocal about shagging sharks. "Shine" is another duet of a Tin Pan Alley classic, but imaginatively arranged with Guillermo handling the melody while Véronica harmonizes over the top—just really nice.
Then there's "I Want to Marry a Lighthouse Keeper," an extended rearrangement of a one-minute tune from the soundtrack to Stanley Kubrick's A Clockwork Orange. It's well delivered, and the kind of unusual inclusion which makes me hungry for the band's next release, eager to see what oddity they might jazzify next.
I'm not sure if it was an artefact of the stream I was reviewing, but the mix sounded a tad flat to me. And I was listening through—yes, you guessed it—my beloved Bose QC35II cans. Given that other streams have sounded good at worst through this premium headgear, I'm left feeling that the drums and bass could have been just a little more prominent.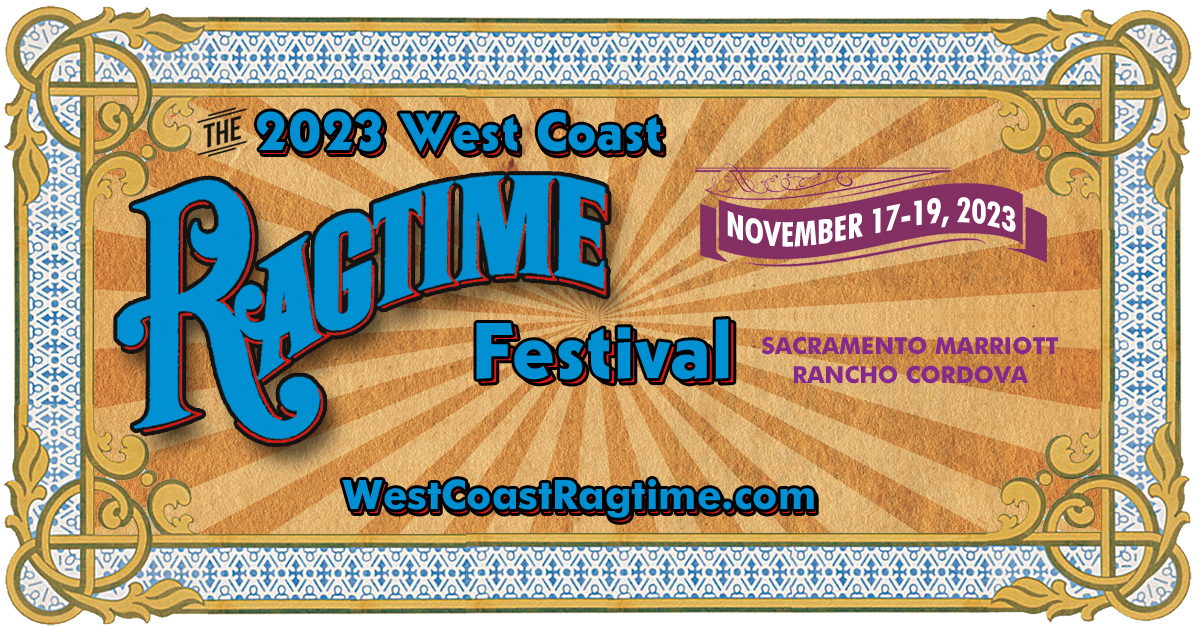 But that's a very minor gripe about an otherwise superb set of tunes. You can grab it as a physical album—a USB drive tucked in a CD-sized case—for €10, or a digital download for a mere €8. Either way, you want it. See their Bandcamp for more details.