My desire to lead my band and sing the old tunes hasn't cooled, but my hustle has. My reality with an at-risk mother has devolved into: "Is that an allergy cough… or?" It has affected my desire to drum up gigs for my band. If the pay in our music industry was as high as the misogyny, I might be more motivated.
My jazz birthday is summer 2013. I came out "swinging" my vim and vigor to sing hot jazz was… well, red hot! I was told that to get where I wanted, I needed to lead a band. That sounded horrible. I wasn't completely wrong. My coming out party was a self-produced coffee house gig. I was sick but had a killer band. The show supplied enough positive reinforcement to start the hunt for gigs. It worked, I was able to get some standing gigs. Then I decided to produce a show for my birthday. A great way to celebrate! This was a higher priced event, and I was nervous as hell. I had promised my band x number of dollars. And then… the unthinkable happened, I couldn't find a horn player.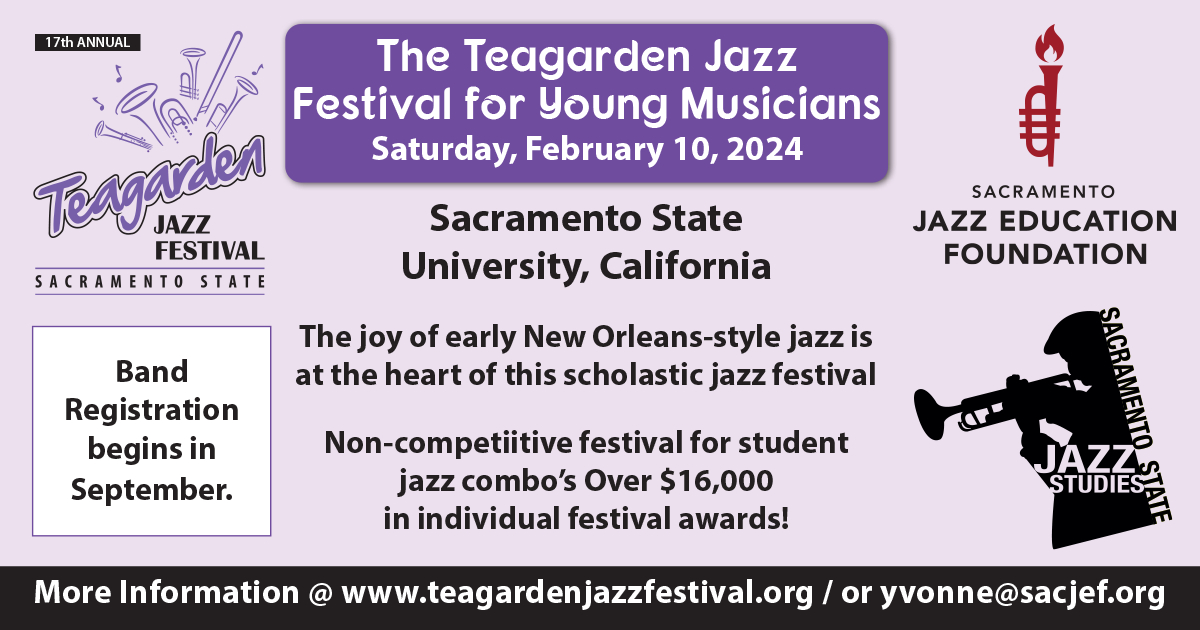 "Hello, my name is Randi, and I am a horn-acholic" I have a horn fetish. Reeds mostly, but brass too. As a young child my much older stepbrother had a cover band, and that band had a horn section. When they rehearsed in the Florida room, my mom and her husband would take me and leave the house. I didn't want to go but the decibels were just too much for them. I remember those young men and perhaps the crush on both the sound and a boy. Then my Nana introduced me to big band music and then came Motown. Yes, I love a horn section but given my budget a horn would do.
One day, while still hornless for the upcoming gig someone posted a music video of a small swing band in that video was Dave Koz yes, the smooth jazz Dave Koz. He was playing in this lesser-known groups' music video. On a whim and fueled by hubris-laced insanity, I wrote Dave and asked him if he was free to sit in on my b-day gig in Hollywood. It was "horn in cheek" email in which I admitted to my unabashed "nerve." My anything-is-possible mind set had not yet been beaten out of me. His assistant who read the email forwarded it on to Dave.
He replied to me. His response: "you do have SOME nerve! 🙂 I loved every word."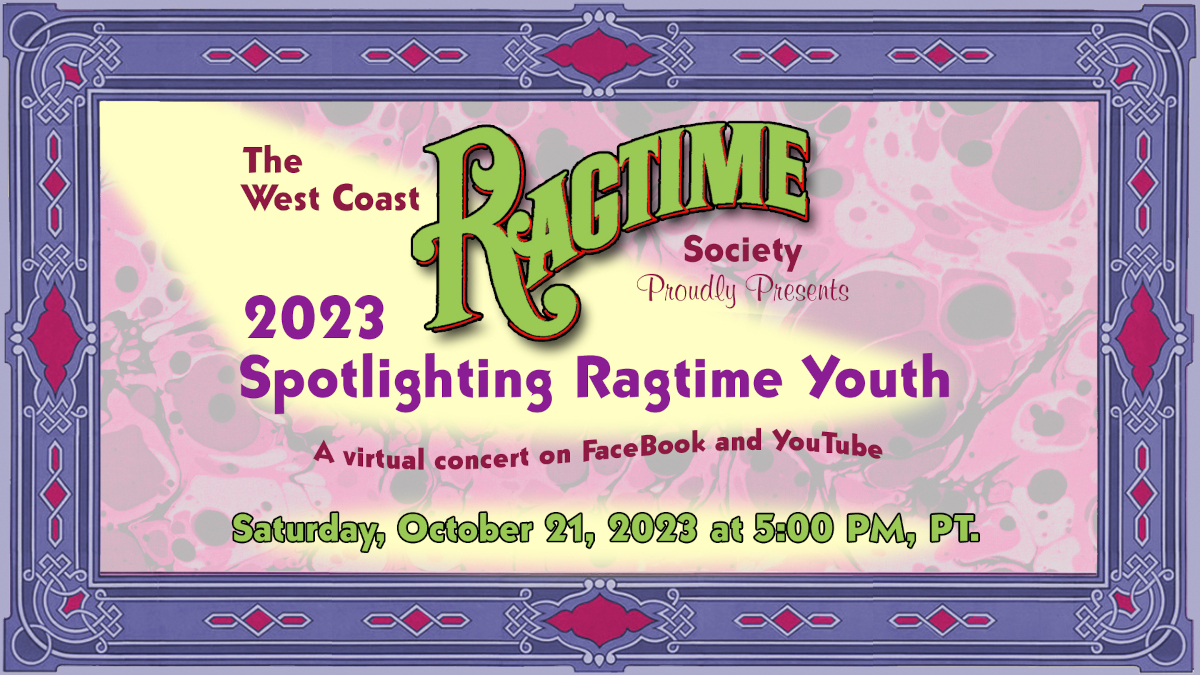 He went on to say that he loved what I was doing and to keep in touch. That encouragement gave me an even bigger boost, and yes, I eventually found my horn player.
We exchanged a few more emails. He put me in touch with the booker at his jazz club in Beverly Hills, but it went under before I got up to bat. (He wasn't the singular owner, but he was attached.) Then a few years later I wrote to say my friends were taking me to see his show at The Hollywood Bowl. I knew nothing about smooth jazz. I am afraid I equated it with elevator music (not something I told him) so I had no idea what to expect at his show. He wrote back and invited me and my friends backstage. They were tickled to go back and meet Dave. What I learned at that concert is that Dave understands his audience and more importantly those that might not be HIS audience. He knows that crafting a show is an art. He had great guests and he is a true artist he is famous horn player for a reason.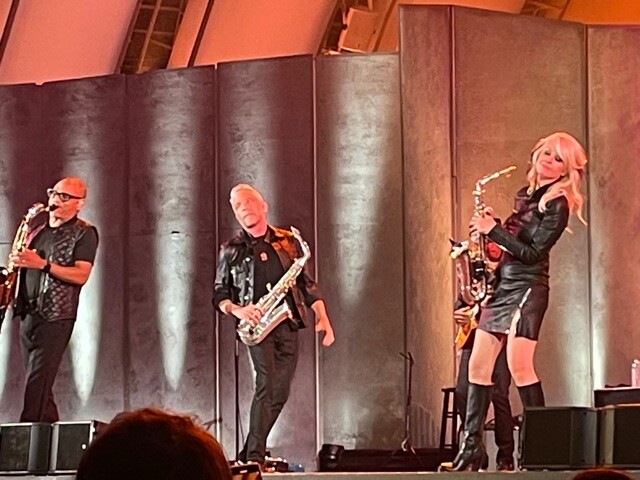 This summer, after 18 months of sitting home, my friends asked me if I would like to go see Dave at The Bowl again. This year his special guests would be Tower of Power. If I had a fainting couch, I would have taken a fall. The good news is I have had the sofa surgically attached to my ass so there is no risk. I had turned down going to a Dodger Game because of the huge crowds. My friends' seats are Pool Circle, the front boxes at The Bowl. Most importantly my friends allowed me to drive with them. The fancy seats come with even fancier valet parking. The crush of humanity at the beginning and the end of the evening could be avoided and thus I felt the risk of the plague was minimized.
I was considering writing to Dave again before the invite came, because a young musician I know had recently posted a video on social media of him jamming with Dave. I asked my friend how he came to be jamming with Dave, he said his parents knew someone, who knew a rabbi, who knew Dave—and it happened. I wrote to Dave to tell him about my connection to the kid, who knew a guy, who knew a Rabbi. I also told him we would be at The Bowl to see him again. I really wasn't sure if he would remember me. He did and wrote back and again invited us to "the hang" after the concert.
As it turned out there was just too many going up to the after concert meet and greet. I decided it just wasn't worth the risk. I wrote a thank you to Dave and told him that above and beyond his great musical talents, the thing that impressed me most about him on stage was his showcasing of other talented folks. I told him about an experience where I was guesting at the beautiful Cicada Club an Art Deco haberdashery that is now a Supper Club in Los Angeles. I wasn't being paid but was so excited to be there. The male singer whose gig it was asked me to make sure to talk a bit before the tune. I chose to tell a very short story about the how "Bei Meir Bistu Shein" became a hit. The clatter of spoons and forks stopped, and I had them. I sang the song, and the crowd showed their appreciation.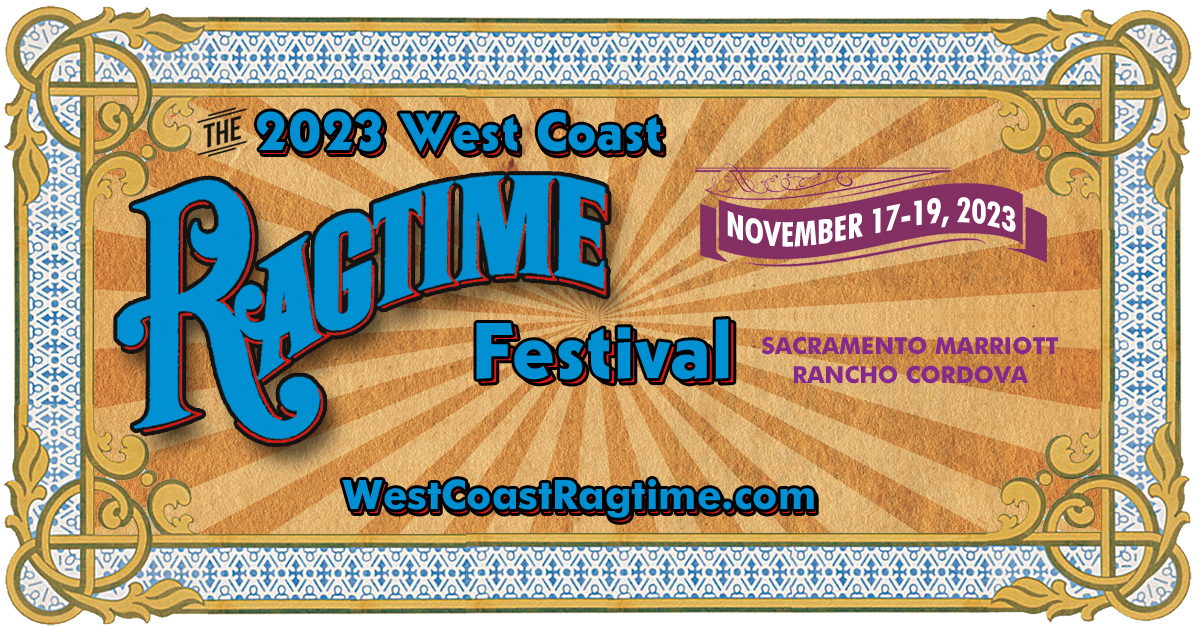 As I walked off the stage I was verbally dressed down by the crooner. He was livid that I spoke. I was pulled aside by quite a few people saying how much they loved what I did. I had done exactly what he asked of me. I am sure the quiet while I spoke indicated I had captured something he couldn't.
Dave and I have since had a few more emails. I sent him my last article for TST as a sample and told him I'd love to interview him for the paper.
He wrote back and said: "You're a great writer, but I am not surprised…you seem to be a great everything!"
The over-the-top compliment made me cry because I feel so lost lately. So very sad about the prospects of my life, often I feel like life is done for me. I cry as I write this. I cry a lot.
Dave said he would love to meet me for a sit down, we are having coffee in October, perhaps an article will come—but most importantly I hope to God I don't cry.